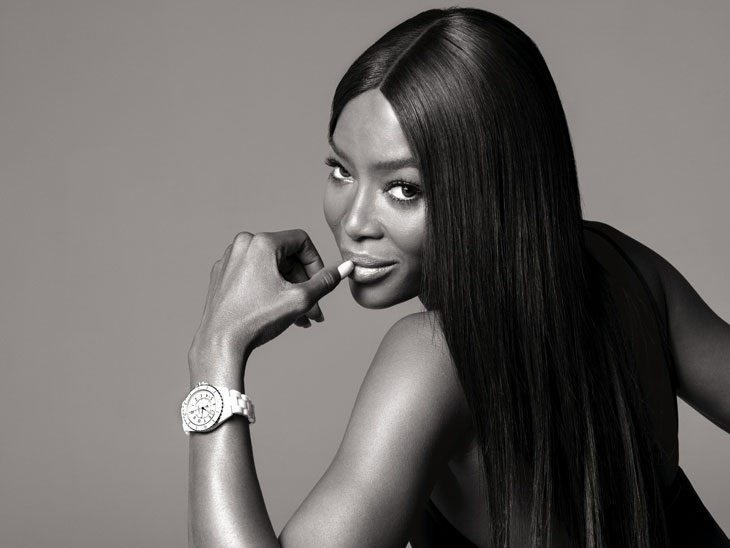 Following the supermodel Claudia Schiffer, Chanel enlisted Naomi Campbell as a face of its new J12 watch, introduced at Basel World Fair last month. Entitled It's All About Seconds, the campaign features nine iconic women sharing their personal experiences about a second that changed their lives.
Every action that I've committed myself to is a decisive second. – Naomi Campbell
RELATED: Claudia Schiffer for Chanel J12 Watches
Everything has always been about seconds for a House created by a woman who knew how to follow her instincts. The instinct of the moment when everything is decided. Whether it is the longest second of a lifetime on the day of an important decision, or preparing a soft-boiled egg with perfect culinary precision, catching an airplane or missing a taxi, our existence is a succession of milestones that are of no coincidence. Everything is a story of seconds for a woman who is in touch with her life and with this intimate timepiece that can shape destiny in a few seconds. The new J12 is the watch for this woman. – from Chanel
Image and video courtesy of ©Chanel.