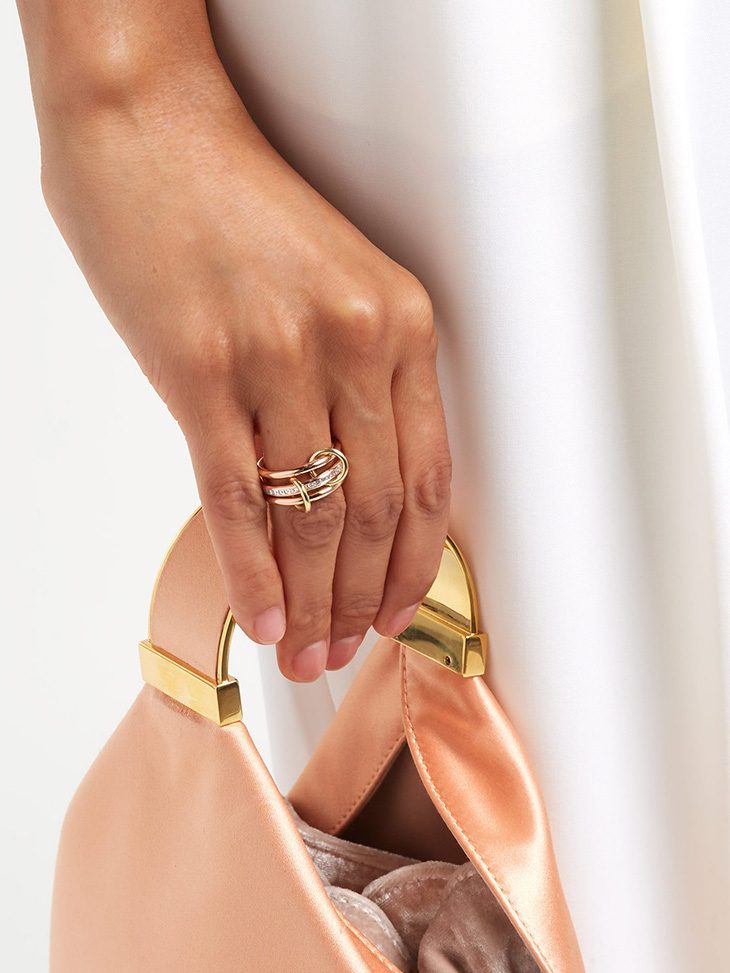 As what Beyonce tells people in her song "If you like it then you should put a ring on it.". You love each other so what seems to be the problem? Engagement rings are made to signify the promise of forever. It is like a promissory note that includes the promise of marriage and a wedding. If you have the money, are committed, mentally and physically ready to take the leap of faith then it is time buy an engagement ring.
Oh, but wait, read on to see the engagement ring trend for 2019 as predicted by DESIGN SCENE magazine team.
Halo
A halo setting in an engagement ring is where the center stone is encircled by other smaller stones. It usually comes in a circular or rectangular form. This style of an engagement ring makes it appear bigger and larger.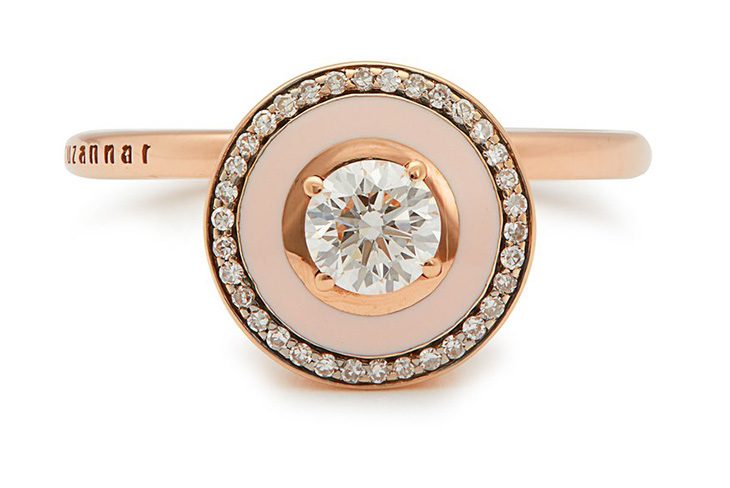 18kt rose gold ring by jewellery designer Selim Mouzanna masterfully inspired by the Art Deco architecture – 981USD
In 2019, they come in a delicate, gentle and unique design. With a simple halo style, it looks big, but also bulky and tends to lack feminine characteristics. The delicate and intricate design brings back its femininity and softer look.
Elegant Cut Stones
Whether it's a diamond, emerald, or sapphire, it is likely going to be in a fancy-shaped design. In 2019, women are going away from the typical circular designs and are after pear, oval, heart, marquise, brilliant or cushion shape. These shapes enhance the already beautiful stone.
A timeless ring design coming Aurélie Bidermann features a massive rock crystal cabochon inside of gold plated brass. The Bidermann's Panama ring was inspired by her fascination with divination and is made in France. The Panama gold-plated rock crystal ring is available from 365USD
Celebrities like Cardi B, Jennifer Lopez, Karlie Kloss, and the recently married Priyanka Chopra, all sported a fancy shaped ring.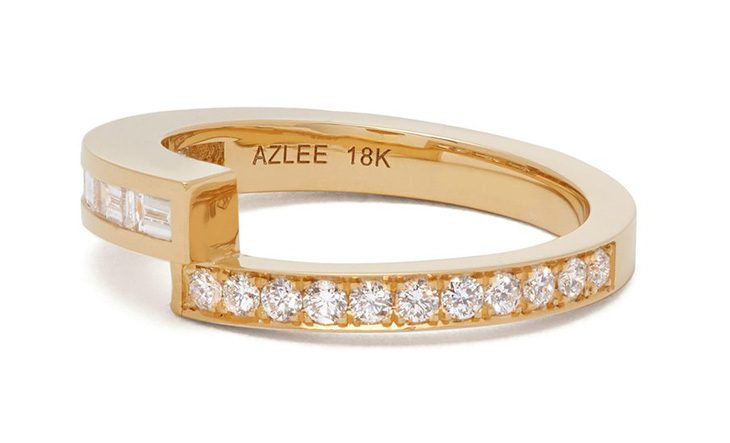 Baylee Ann Zwart the founder of Azlee was inspired by sculptural forms while creating this 18kt gold ring featuring round cut diamonds. The ring was crafted by American artisans and it is available from 3547USD.
Yellow Gold Ring
Yellow gold rings are making a comeback in 2019, thanks to Meghan, Duchess of Sussex. The beauty of using yellow gold for the metal base of the ring is that it fits any kind of gemstones or diamonds cuts you like. Thanks to the new designs and techniques we have today, we can create more alluring ring designs using yellow gold.
Stacked Rings
Not just one, not two but three rings can make up a stacked and nesting rings. It is a sought after ring idea in 2019, due to its ever-changing design, meaning it never gets boring. It is also a great way to make a statement out of your loving relationship. As your husband keeps giving you rings, you can combine them into something unique and personal.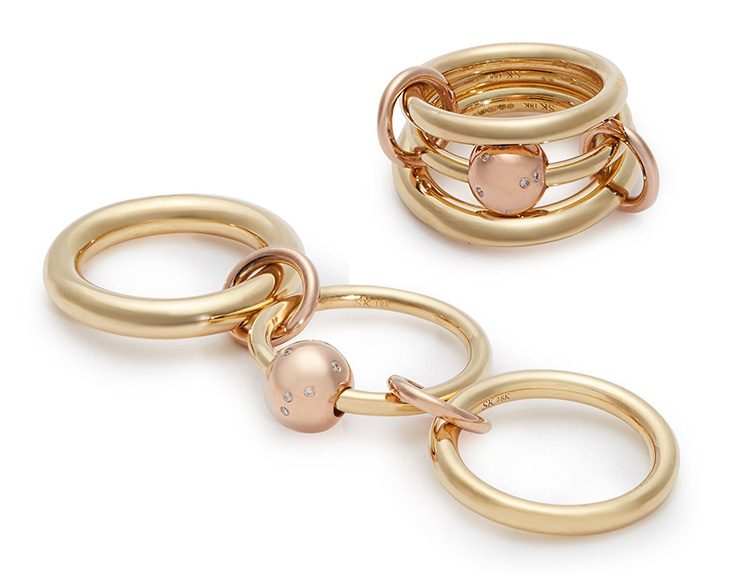 Neptune diamond 18kt gold ring coming from Spinelli Kilcollin's Zodiac collection, from 4143USD
Adding to its beauty is that it follows no rules. As long as you feel like adding it up, you can do it. Combining different styles of ring makes a great display of your love story.
Lab-Grown Diamonds
Created in a high-temperature, high-pressure chambers that replicates the conditions of earth's crust, lab-grown stones are making a wave in the market. In 2019, people are more accepting of their comparability with earth-mined stones. Even experts have difficulty distinguishing and differentiating between the two. The quality of lab-grown diamonds are on par with those hard earth-mined.
Diamond, amethyst, topaz & pink gold ring coming from designer Marie Mas, this swinging stone 18kt rose gold ring goes from 3022USD
In addition, they come at a more economical price. And you get away with a conflict-free token of love. But still, there is something with earth-mined diamonds as they come with earth's history. Not everyone can get a piece of it.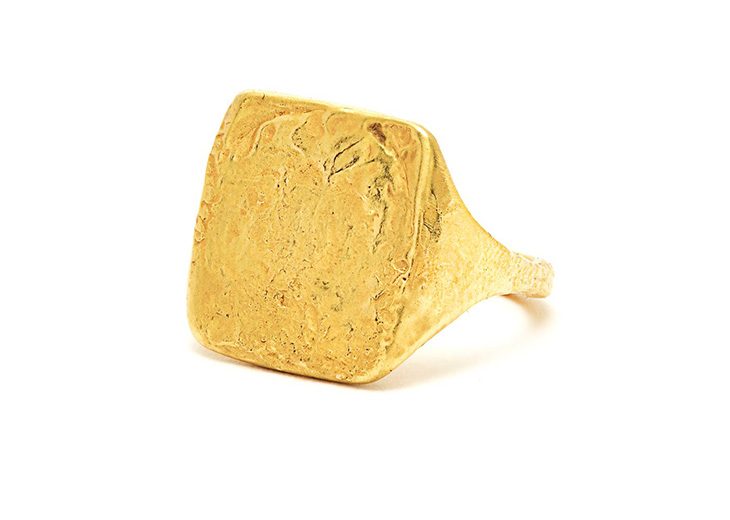 Tokyo 18kt gold ring comes from the spring summer 2019 collection of designer Orit Elhanati, each ring in the collection is named by a capital city. The Tokyo ring goes from 2464USD

Non-Diamond Engagement Ring
Diamonds are girl's best friends, in actuality, anything that shines bright and sparkles can be any girl's best friend. 2019 is the year where a diamond's position as the number one choice for an engagement ring may be at risk. People are becoming more open to using other precious stones. They have come to appreciate the beauty of tourmaline, sapphire, emerald, ruby, and moissanite.