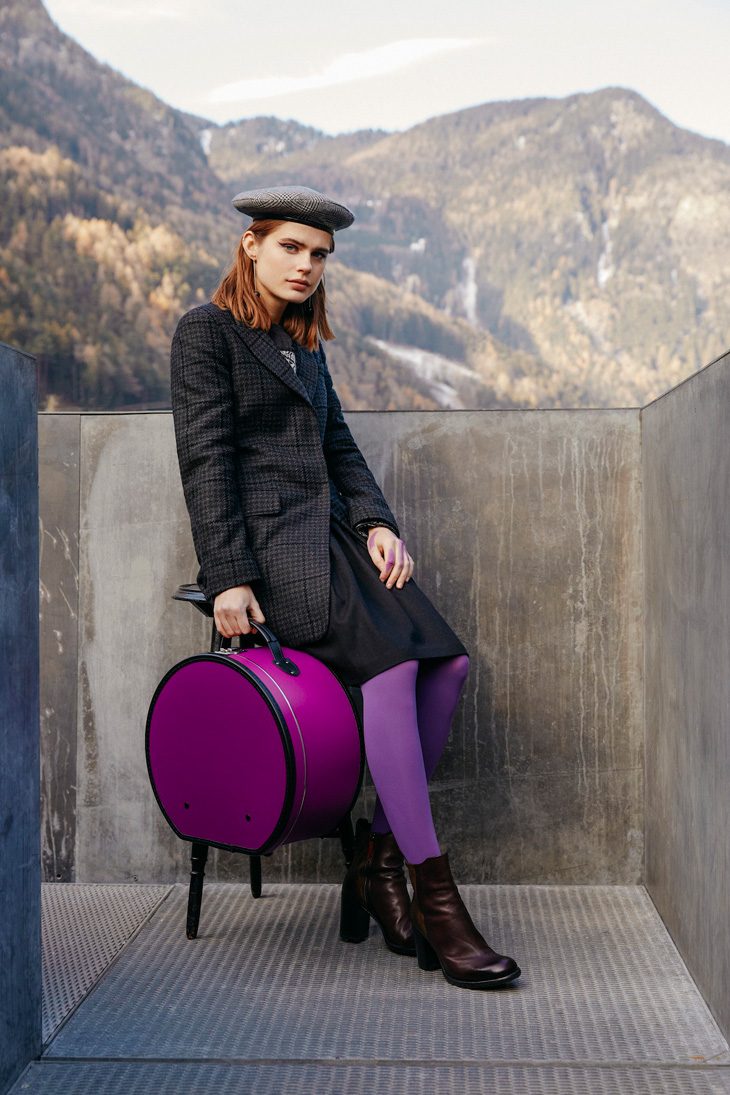 As you may assume by the title of this collection, Luis Trenker introduces us an incredibly interesting Autumn/ Winter 2019/20 line that is the perfect addition for any Alpine Ladys' or any Alpine Hipsters' wardrobe. It can be worn for a bunch of occasions and at any age. The Bolzano-based brand, that has been founded 1995 by Michi Klemera, stays true to its traditional values. Pieces, that are essential and practical when living the alpine lifestyle, can be found in this collection: traditional fashion does, of course, play a central role. However, the traditional jackets and trousers of this line are presented in an incredibly innovative, refreshing way. Thus, past meets present. Traditional values are mixed and matched with contemporary ones. Incredibly inspiring!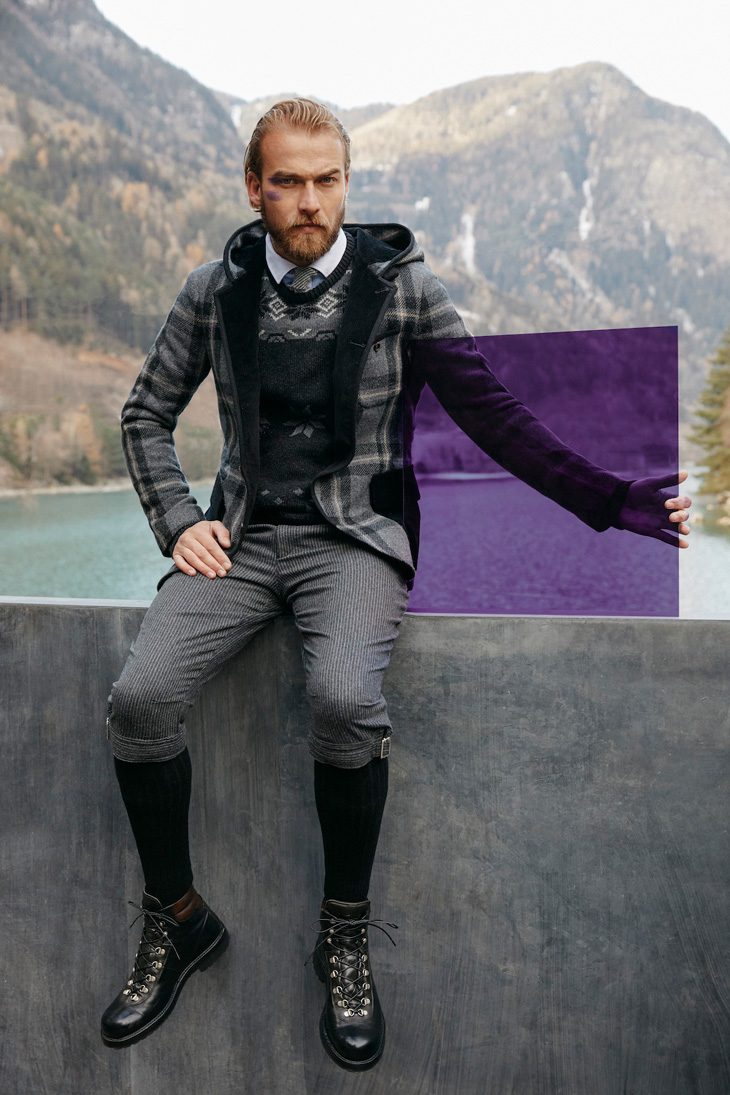 Worth of mentioning is the fact sustainability, quality and authenticity matters a lot for the traditional brand. When observing the pattern choice clearly, these values clearly shine through: corduroy, wool, cotton, linen, tweed and velvet are preferably used. Due to the high quality of these fabrics, these creations are a true investment for many years. You may even buy them now and handle them to your next generation.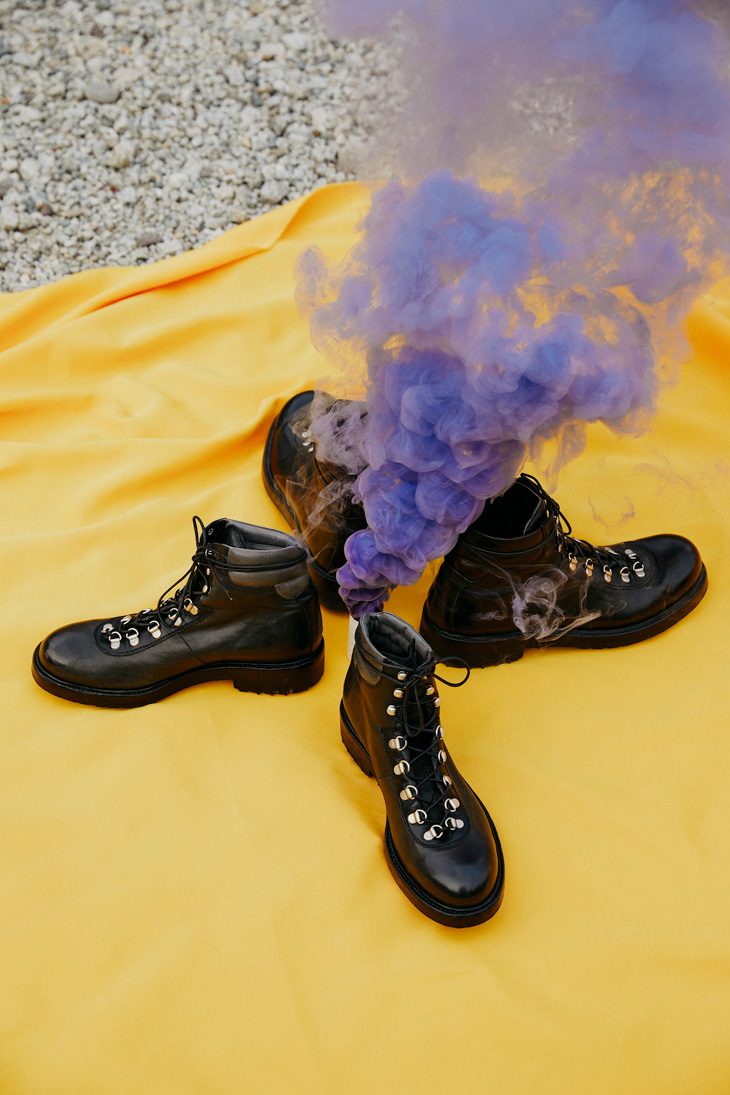 The colour choice depicts the closeness to nature of the wearer. Thus, mainly earthy nuances are applied, such as fossil, mink, stone, iron, russet, merlot, mahogany, night black, navy blue and creme. This colour palette underlines the timeless, classy character of these creations. Additionally, orange and purple build interesting highlights. You can easily pair these tones among each others. Therefore, you can perfectly combine the pieces of this collection with each other.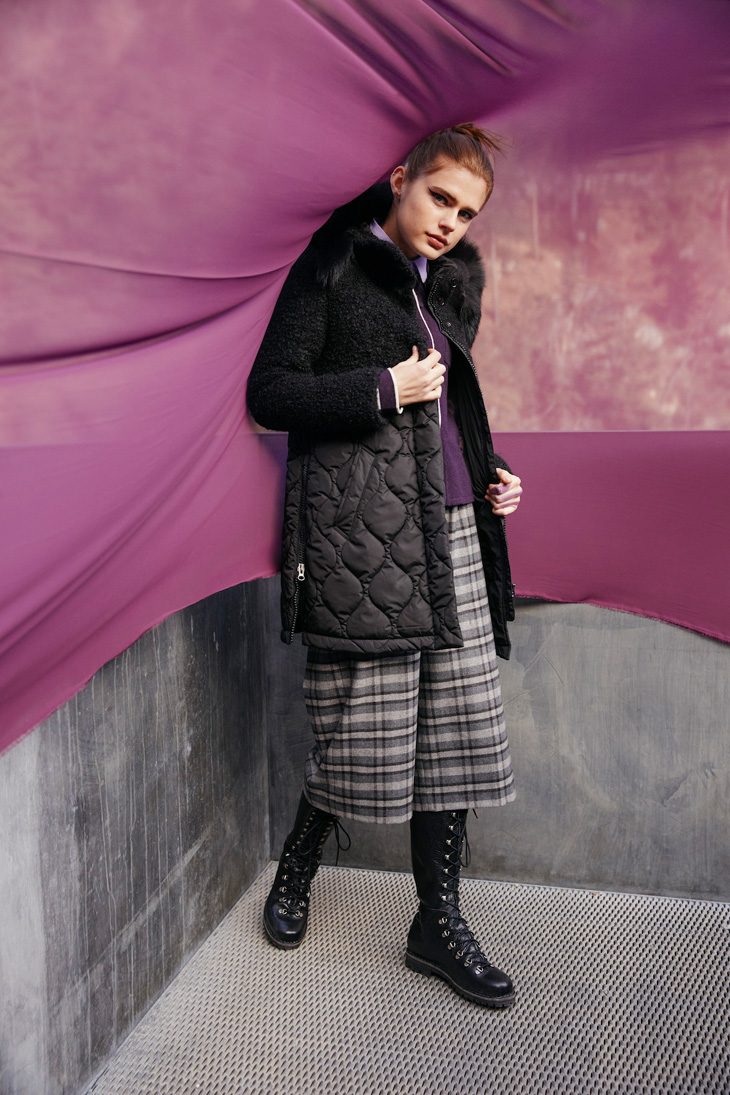 The pattern choice of this collection is interesting to observe- chequed- and herringbone pattern are repeatedly applied. One of our favourites of the womenswear line is a suit with chequed pattern. This piece is paired with a cool vest underneath, plus a chemise and a rather masculine tie. While this is a great addition to any Alpine Ladys' wardrobe, any Alpine Hipster may wear it as well.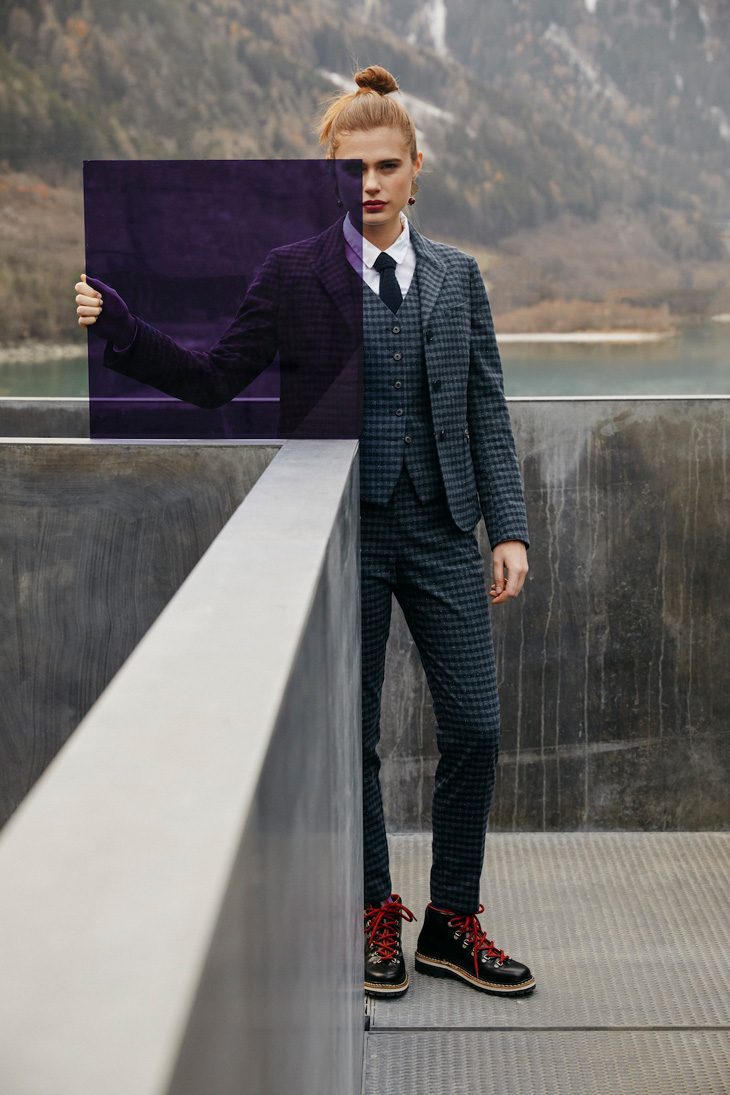 "Satorialist Alpine Lady and Hipster" masters the fine line to stay true to traditional values, but add a bunch of incredibly innovative ideas. We will certainly keep an eye on Luis Trenker and all the brands' upcoming collections.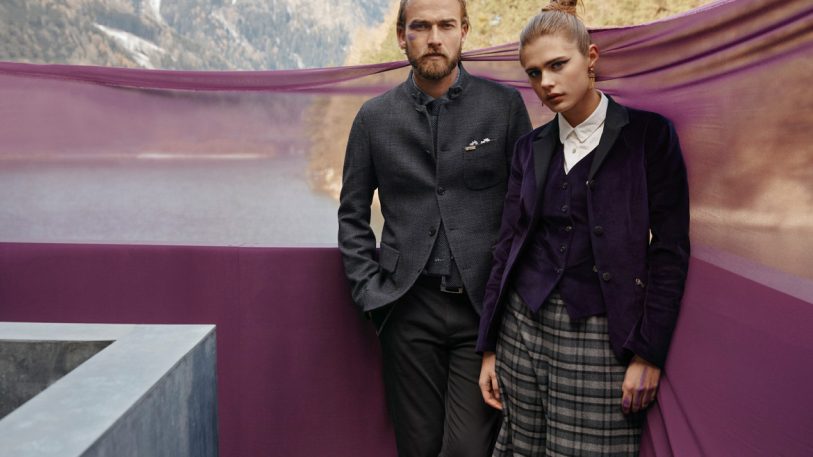 Picture Credit: © Luis Trenker / www.luistrenker.com
Review by Sussan Zeck for D'SCENE Magazine