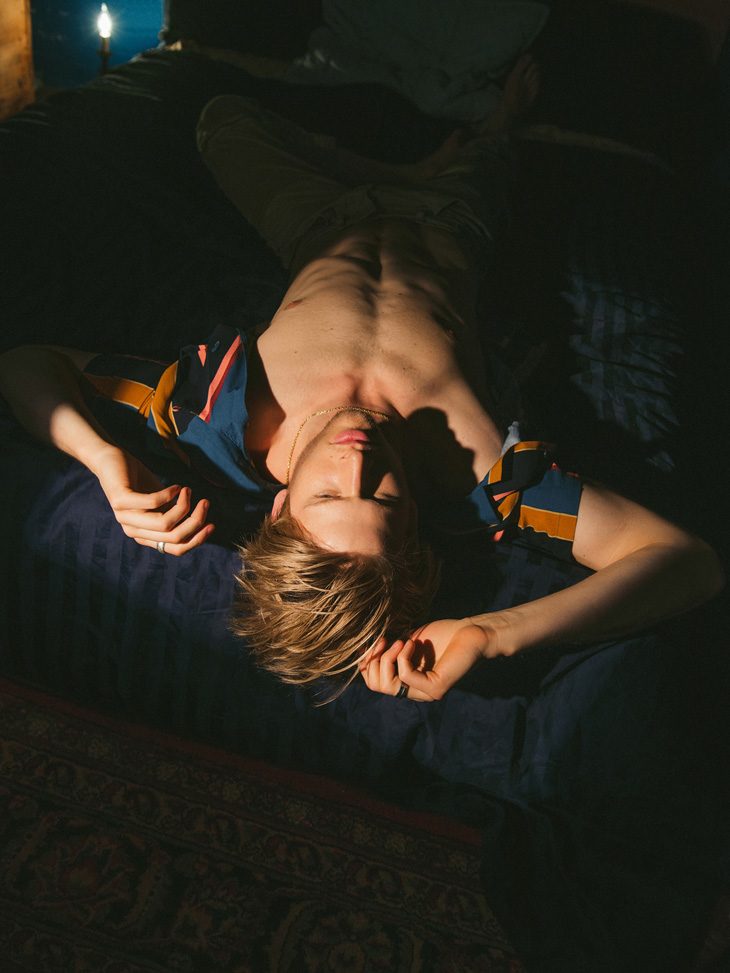 When the mercury in thermometer starts hitting the high end, you know the summer is here – ready to give you some major fashion challenges. It is time of the year when you shed off extra layers and add some easy breezy clothes in your wardrobe.
While you start searching the current trends of summer color palette and shirts' patterns, don't forget to consider the right choice of fabric.
It can be challenging! You want to hold on to your fashion sense, look classy, but also do not want soaked collars and falling back to the total black. Getting all this in one fabric is a challenged, however not impossible.
Here are the summer fabrics simply made for your wardrobe to look elegant and save you from the summer heat:
Cotton:
When it is about finding the best summer fabric, cotton never goes off the hook. It is the popular choice of designers in their summer collections, and why not? It is light, soft, breathable and comfortable. In short, cotton fabric is like a knight in shining armour whose only mission is to combat against the heat for you. Undoubtedly, it dominates the spring summer 2019 menswear collections as well.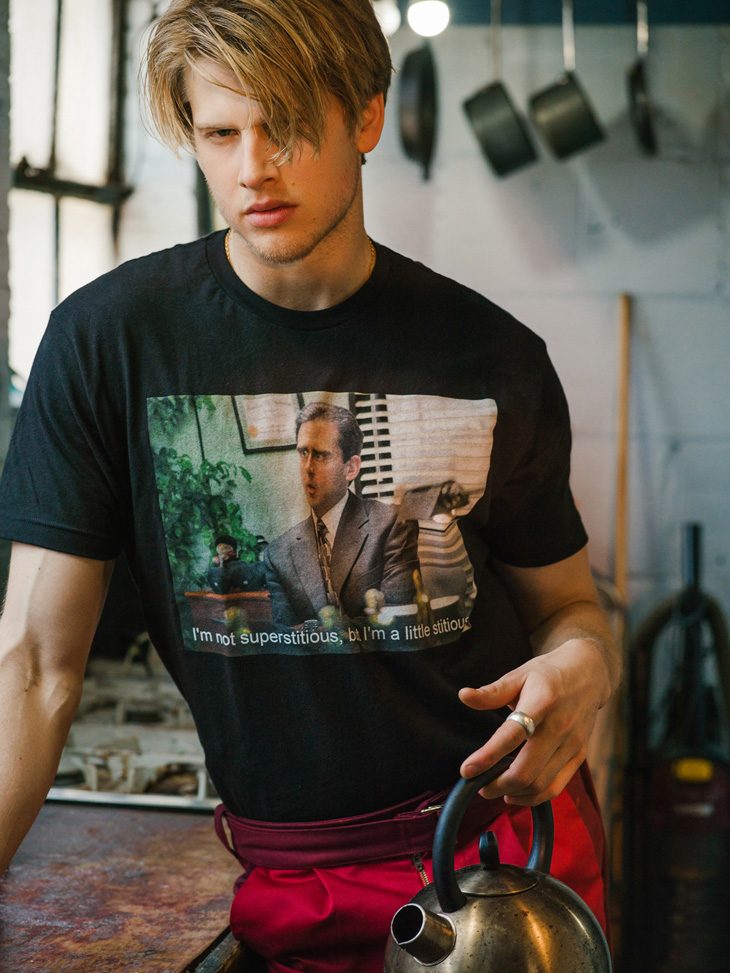 Cotton comes in different weights including poplin, voile, Madras, eyelet, and Swiss dotted. Fashion designers select them as per their requirements in their pieces. But no matter what is the case, they are durable and maintain the shape and cuts.
On top of all this, it dries outstandingly swiftly. You spend half an hour under the sun, and your shirt gets drenched in moisture. But it dries quickly once you come in the shade. Isn't it what you need the most in summer?
If you are kicking off on a shopping spree, do not forget to add some pastels, beige or white shirts from Ties.com in your collection to give a classy touch.
Linen:
Linen is another indispensable summer fabric because it is sturdy, durable and breathable. It is made from the flax plant fiber and is hands down a quintessential addition to your summer wardrobe.
The open weave of linen makes it feel good on the skin in the strongest of heat waves. And more than that, it's durability and resistance to stretching makes it one of the best summer companions when it comes to going for quality. While most of the fabrics get worn out after wearing twice or thrice, linen promises to stay with you throughout summers to come.
With the right linen shirt you can easily slay a summer wedding or party, even linen suits are the perfect choice without any fear of looking off the trend. With a well tailored linen suit you will still look elegant, and the suit itself is bound to remain a timeless investment piece.
However, there is a single drawback! You know, roses come with thorns, just like the often annoying creasing tendency of linen. Yes, it does crease out quickly due to lack of elasticity. But who cares? Welcome these creases, it is summer after all!
Silk:
People often ask: is silk a summer thing? Simply said the answer is – Yes! Silk is the perfect summer material when blended with other materials and most importantly lightly woven. Blend silk with linen, and you will get a super comfortable, breathable summer shirt, blazer or suit.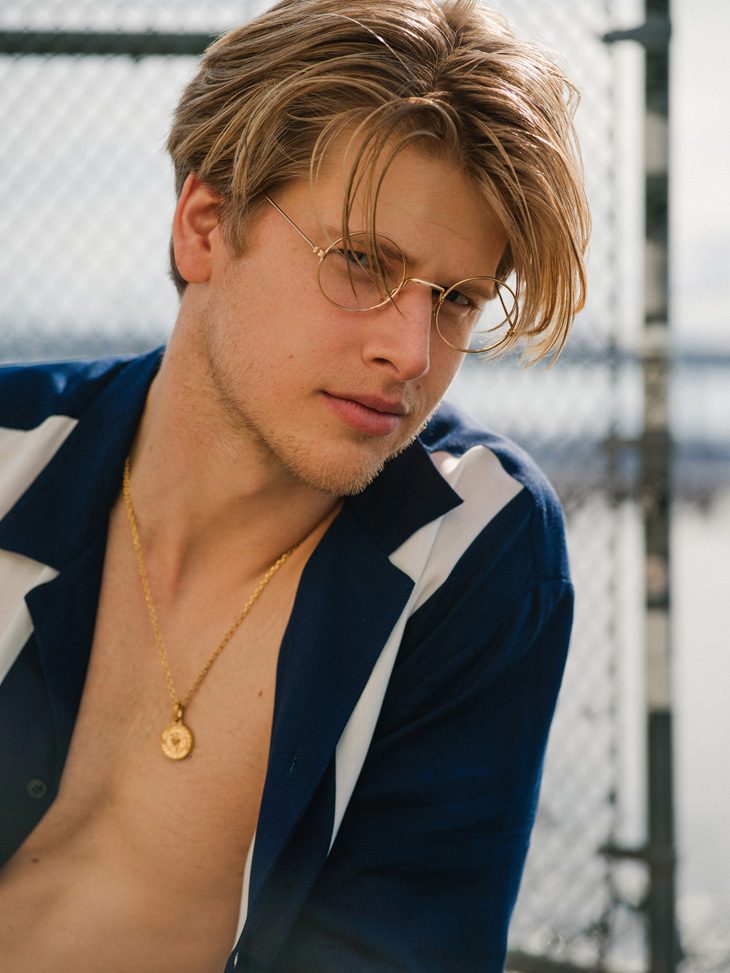 People also often consider silk as a predominantly womenswear fabric choice due to it's sleek as well as glistening nature. However this is not true! Silks are as much for men as they are for women. And when it is about summers, then they are definitely for men.
While a bold choice the delicate nature of silk gives you a luxurious look, perfect for formal occasions.
Ace out Your Summers:
Now you do not need to look fearfully at approaching summer, because you know what to put on in the inevitable summer heatwaves. Go for these summer fabrics fearlessly. You will still manage to look elegant regardless of the occasion.
Photographer Julia Sariy
Stylist Kenya Sherron
Model Drew Hanley at New York Model Management
Discover the full shoot on our MMSCENE magazine's exclusive editorials page.