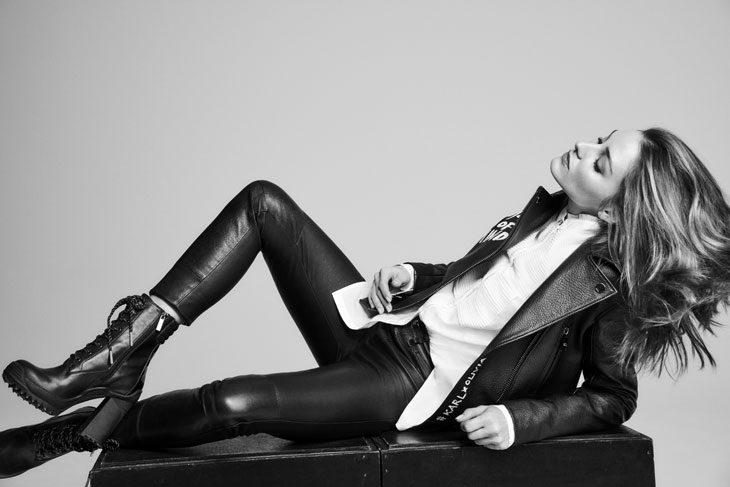 Karl Lagerfeld has collaborated with fashion entrepreneur Olivia Palermo, who styled the pieces from Fall 2019 women's collection and co-designed five bespoke designs.
The collection includes skinny-fit leather biker pants, a tailored suit, and a maxi dress that resembles a bomber jacket fused with a pleated skirt. Palermo also selected two statement white button-down shirts, which are a staple in her own wardrobe, while for the sporty occasions, she styled technical leggings, a sports bra and a sweatshirt with a graphic logo print.
Palermo's edit is accompanied by five bespoke pieces which she co-designed. A loose-fit, grainy leather biker, reading FOREVER KARL and KARL STATE OF MIND, as well as a Additionally, there is a cameo graphic of Palermo and Lagerfeld's silhouettes, as the two t-shirts and a sweatshirt, featuring the Karl Lagerfeld X Olivia Palermo logo on their backs.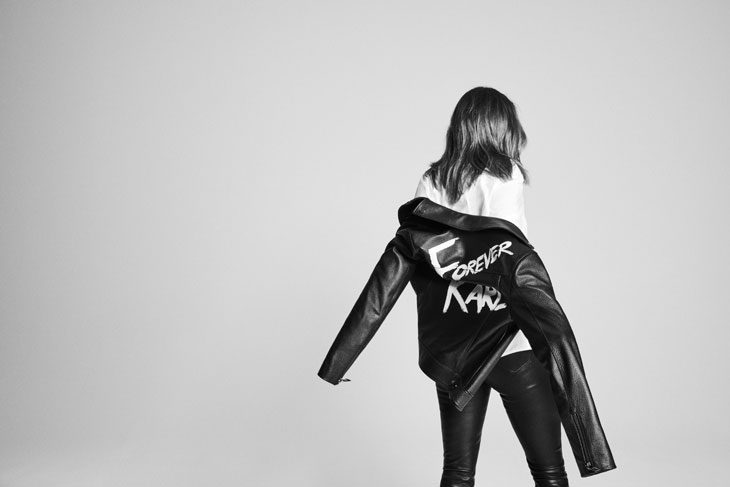 Being able to collaborate with the visionary and iconic KARL LAGERFELD is truly incredible. I am so proud to bring our shared vision to life on this project and infuse my own eclectic perspective to KARL's Fall 2019 collection.
Our collection focuses on universal wardrobe essentials like a leather biker jacket, white button-down shirts and tuxedo suiting. I wanted to play with KARL's iconic Parisian classics, and add my own touch that's eclectic and feminine. I used my travels and experiences in different cultures to inform my edit, to ensure its wearability from Paris to New York and beyond. – said Olivia Palermo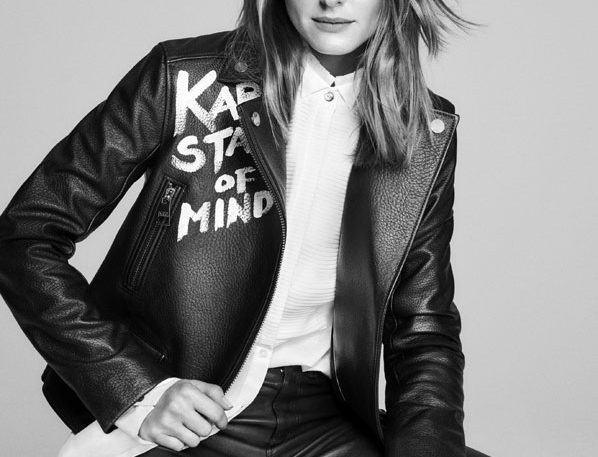 The 24-piece collection, accompanied with 5 additional pieces that Palermo co-designed will be available on June 27th in stores and online.