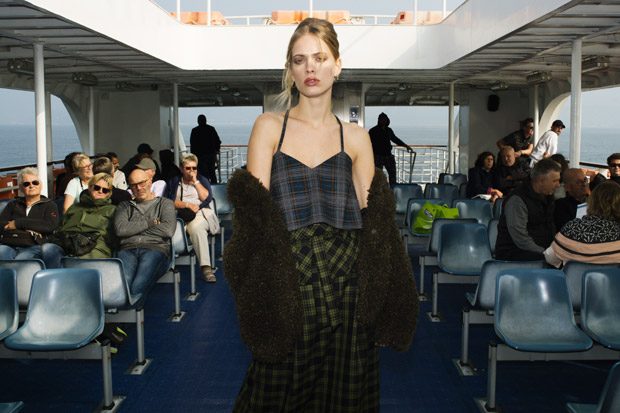 From time to time, traveling is not only a necessity for business, but it is also a nice way to get out of the ordinary hassles and tussles of life and explore the world while relaxing your mind, body, and spirit. It's good for your health. While at it, you'll also want to be stylish and appear trendy, especially if you'll want to take some photos back home to preserve the fun memories. This is where travel accessories come in… and even though many may not see their immediate importance, some accessories are of great essence during travel. If you want to travel with style, here are some must-have accessories you'll want to consider, whether it's a simple road trip or you're taking an air flight to a travel destination of choice.
Read more after the jump:
A nice travel wallet
During your trip, you're most likely going to need to carry cash, bank cards, and your travel documents. All these will need some kind of case where they're going to fit in securely. Today, there are many travel wallets that are not only functional, but they are also stylish and trendy.
A reusable water bottle
Thirst is something that you don't want to experience during your trip to a new state or country. More often than not, traveling is really tiresome and dehydrating. Especially if you're a frequent flyer, a reusable travel water bottle is something you don't want to leave out in your list of accessories. All the same, don't forget to get one of those stylish modern travel water bottles that are easily portable, durable, and functional enough to satisfy your needs while giving you a trendy appearance.
A sleek suitcase
This one should actually have been number one on the list. On any trip, you need somewhere to put your clothes and personal belongings. Despite the fact that there are thousands of travel suitcases out there in the market, only a few of them will spare you the agony and embarrassment that come with mishandled and ruined luggage during flights and sometimes road trips.
Well in advance before your trip, be sure to shop around and choose a travel suitcase that will not only have enough room for all your essential belongings, but also one that is sleek and hard to get destroyed or dismantled during the trip. When choosing your travel suitcase or backpack, always consider its size, design, portability, and functionality in addition to how much it can hold and its price. Nonetheless, it should be gorgeous-looking.

Think about scarves and travel blankets
Especially for the ladies, traveling without a scarf should be a no-no, more so if you're unsure of the weather conditions that you'll encounter to, at or from your destination. Even though it can double up as an accessory to shield you from the cold during your flight or road trip while giving you some sense of style, a trendy scarf alone may not be enough. You may also need to find the best travel blanket to keep you ultra-warm during your trip. This keeps you prepared for anything, especially since airplane cabins, unfortunately, don't come with temperature forecasts.
Sunglasses
Whether it's a road trip or a flight, there's no better way to rock during travel than wearing a nice set of stylish sunglasses. In addition to keeping your eyes safe from the harmful effects of UV rays from the sun, sunglasses are accessories that will always add some style and spice to your travel adventures. The good thing is that there are many options out there on the market, including some that you can wear with just about any kind of outfit.
Style is definitely an important aspect of travel. Nonetheless, without the proper accessories, your trip can turn out to be boring and ordinary, if not frustrating and unbearable. On top of the above-mentioned accessories, be sure to add some style using unique modern timepieces, jewelry, and perhaps a nice set of noise-canceling earbuds for your sleep.
Images by Sami Oliver Nakari and Fabio Bozzetti for Design SCENE