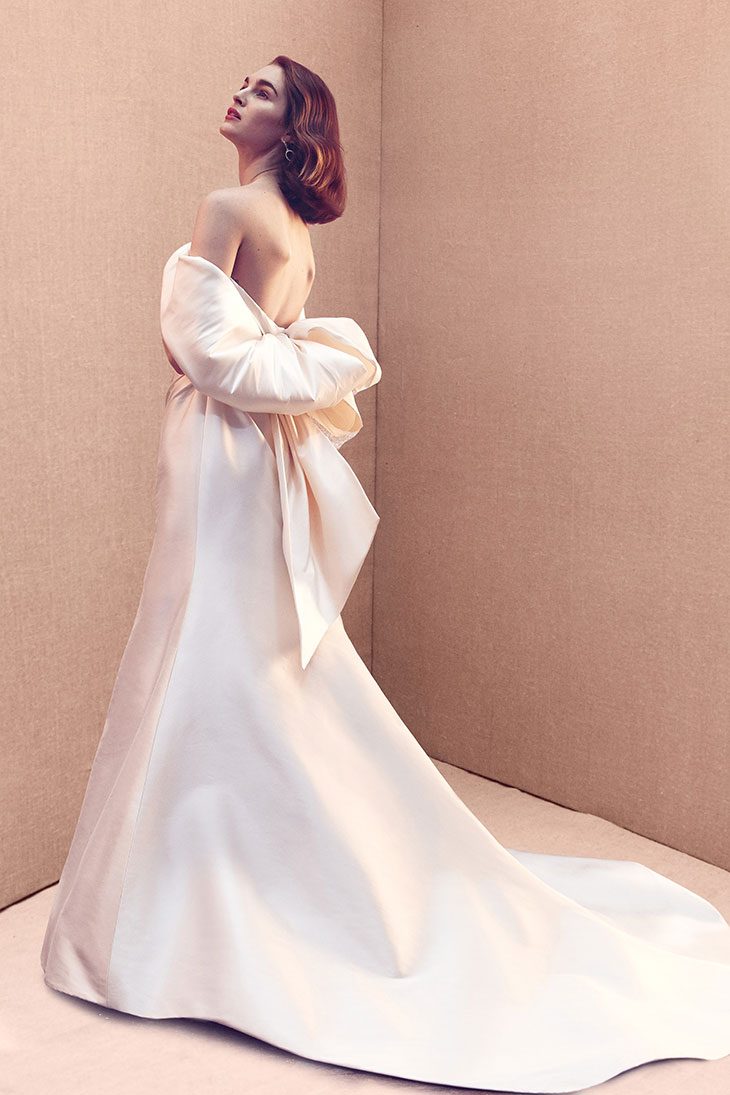 Couched between summer vacations and holiday mania, the fall season offers a perfect fusion of romance and warmth. It's no surprise, then, that many couples opt for this time of year to say "I do."
RELATED: BRIDAL
After all, autumn does more than set a pretty scene. The season's muted, natural tones make for a gorgeous color palette; its signature harvest lends itself to stunning décor; and its fragrant spices are oh-so-perfect for delectable cocktails.
Read more after the jump: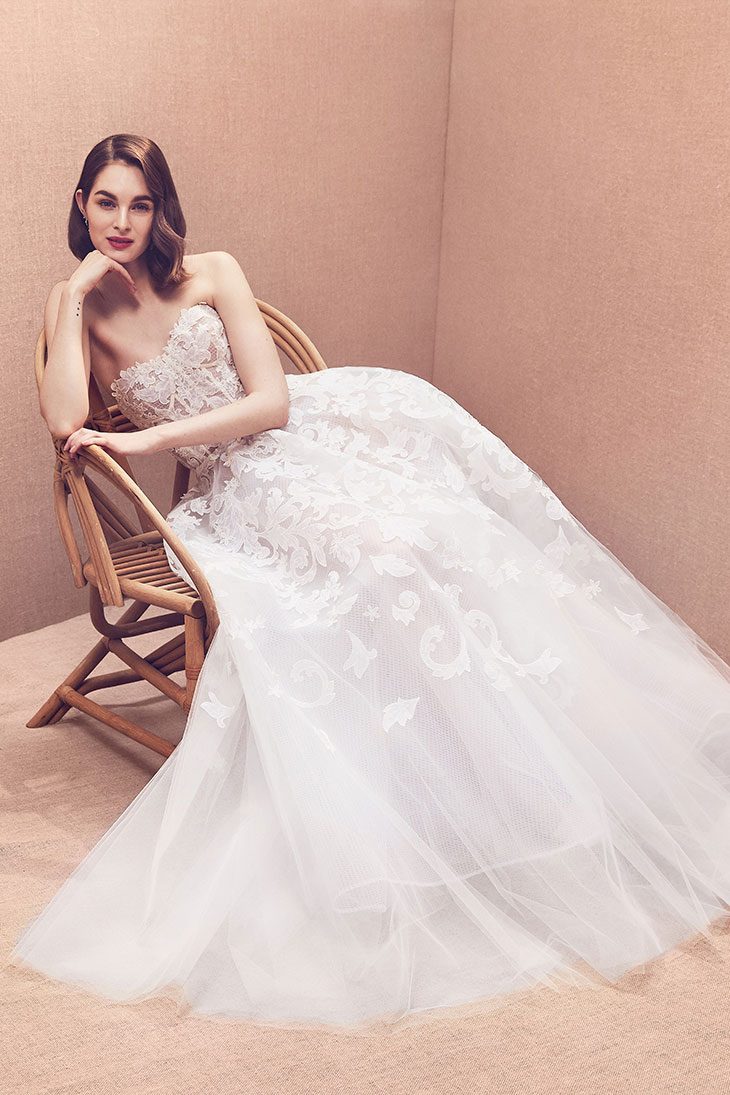 Yet, what happens if orange just isn't your thing? Sure, it's a natural fit for everything from attire to paper goods and invitations (hello, pumpkin season!), but even if it's not quite your style, there are plenty of other fall-inspired color schemes in which to surround yourself.
Find inspiration from these color combinations that rely on earthy hues and rich jewel tones to set the stage for a bold, autumnal wedding.
1. Plum, Green and Ivory
Ready for a garden-inspired celebration? Try blending a muted version of trendy plum and green with ivory accents to really pull off a chic, romantic vibe. Score extra points if you incorporate unexpected touches that complement the color theme, such as herbs, dried flowers and artichokes, that tie it all together.
2. Grape and Walnut
If you're tying the knot in a rustic barn, country vineyard or tree-dotted forest, use your environment to build an attractive theme. In that vein, welcome the woodsy brown into your color scheme through thoughtfully placed décor and pair it with a strong color, such as purple for the bridesmaids dresses and groomsmen's tuxedos. You can also select a shade that correlates with how formal your nuptials will be, as some hues convey sophistication while others suggest casual.
3. Jewel Tones
It's nearly impossible to make a mistake when opting for jewel hues, which is why this palette continues to be a popular choice for fall nuptials. Year after year, couples walk down the aisle with a backdrop of alluring jewel colors, including amethyst, emerald green, ruby and topaz. Jewel-toned centerpieces can truly wow and work well on any reception table. Pair them with gilded accents as well as rich shades of burgundy and dark purple to craft a truly decadent atmosphere.
4. Royal Blue and Yellow
Who says yellow is just for summertime? Not us! Instead, we suggest pairing flowers and décor in this bright and playful color with something slightly subdued for the wedding party attire, such as royal blue. This coupling is idyllic for an outdoor fete that's both welcoming and stylish. You could also consider adding metallic gold accents to spice up the luxe vibe.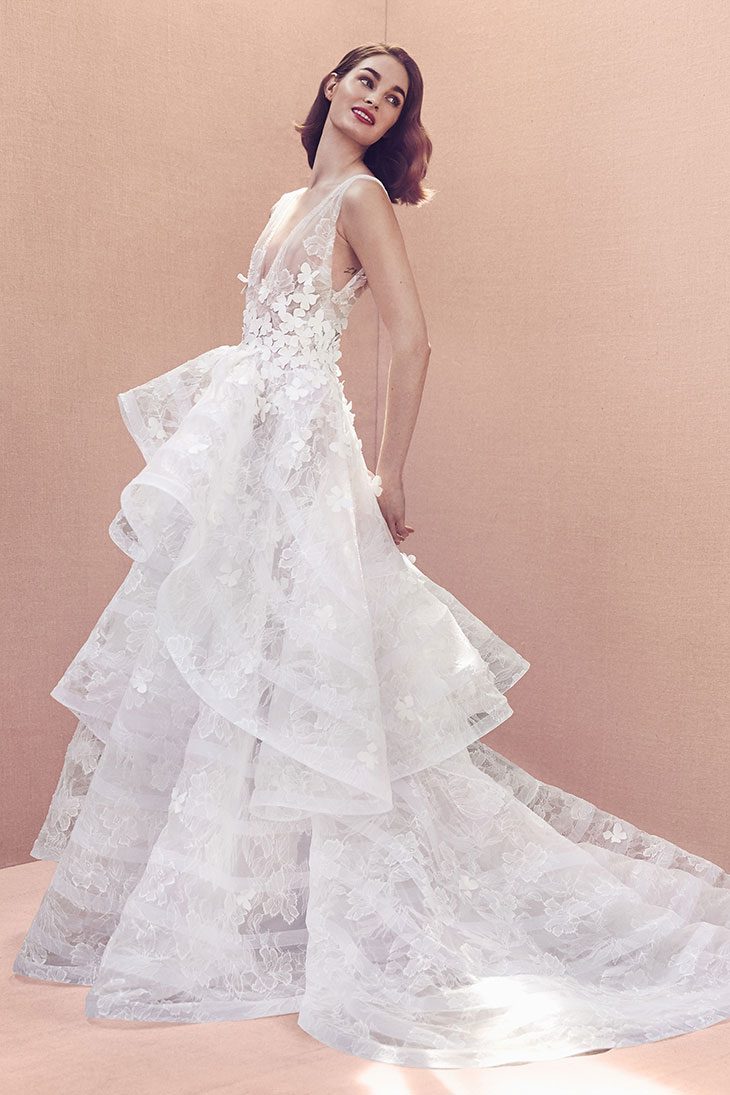 5. Burnt Orange and Navy Blue
Yes, we promised alternatives to orange from the get go. Yet, we couldn't resist this beautiful combination. So even if you're considering a black-tie affair, this rustic color pairs nicely with bridesmaids dresses in the darker hues of blue and can also capture the desired sophistication you seek. Add a traditional three- or four-course meal and a live jazz band, then send guests off with a favor comprised of ingredients for your favorite cocktail.
6. Burgundy and Gold
Tried and true burgundy and gold make a spectacular pairing for a fall wedding. Whether you're going for something rustic, classic, bohemian or formal, these two hues are always a hit. The gold feels timeless and can be incorporated through table accents and room décor, while the burgundy is a classic choice for bridesmaids dresses and flower arrangements.
Tying It All Together
Whether you opt for a two-tone color palette or a menagerie of different hues, incorporating the right colors for your autumn wedding is sure to please. Consider ordering color-coordinated invitations, favors and even a wedding website to bring the theme together.