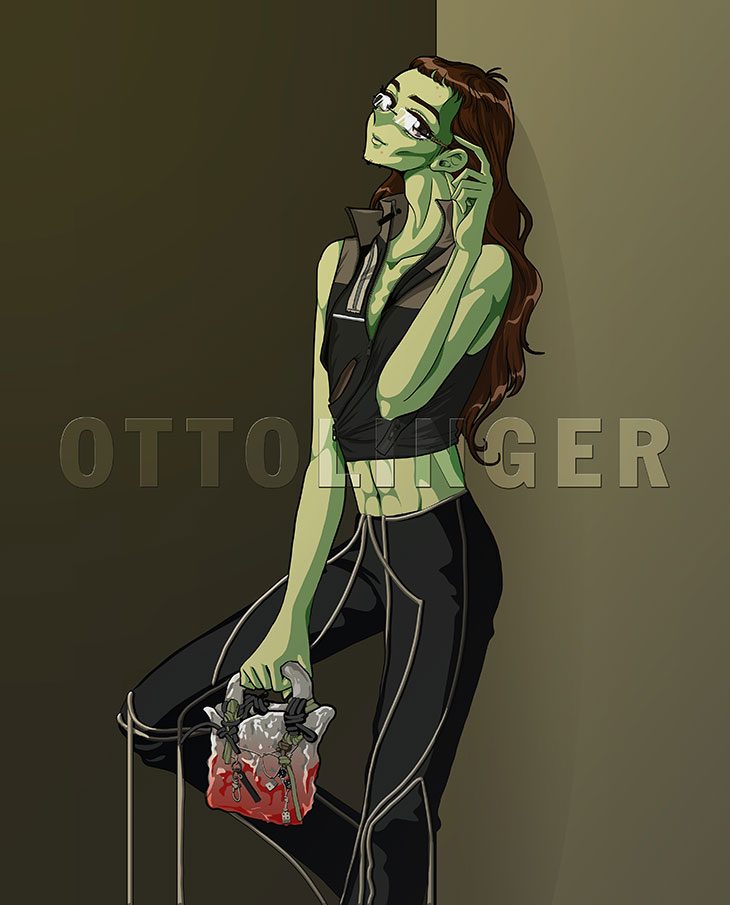 Berlin-based brand Ottolinger have collaborated with artist Julien Ceccaldi on a Fall Winter 2019 advertising campaign. Designers Christa Bösch and Cosima Gadient hired the NYC-based artist to illustrate their favorite looks from the collection.
RELATED: FALL WINTER 2019 ADVERTISING CAMPAIGNS
The collection is mainly inspired by Liu Cixin's Sci-Fi novel The Three-Body Problem, so it was completely natural for the designers to ditch IRL models for a more fantastic representation.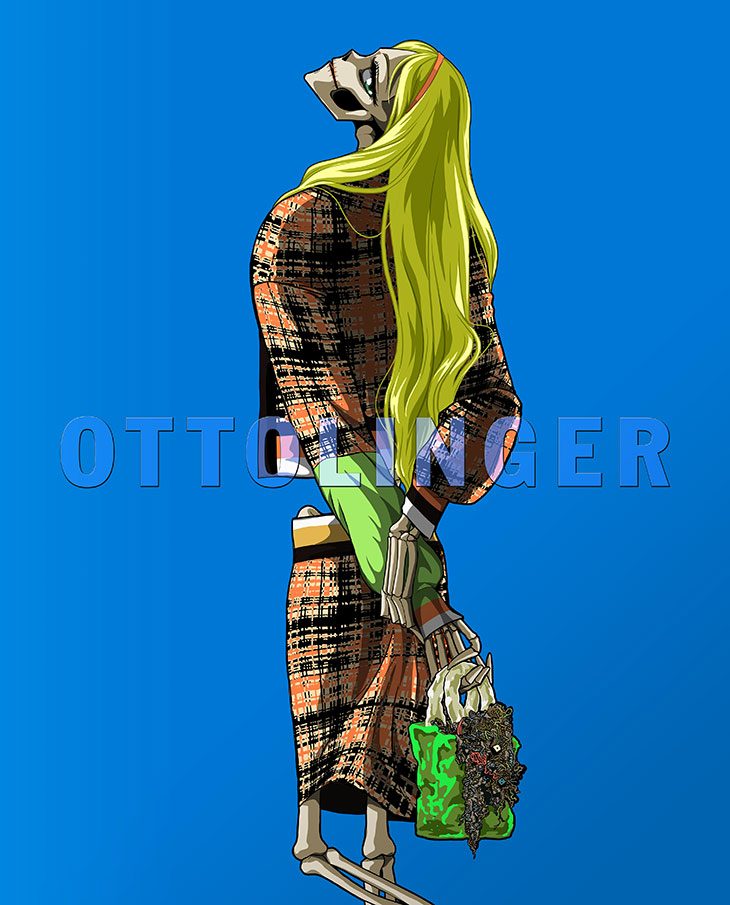 We used a different medium this season because we wanted to transform the combination of the ordinary and the fantastic. – Christa Bösch and Cosima Gadie
Bösch and Gadient eluded the traditional casting process, and instead picked out Ceccaldi's skeleton-like characters as their models this season. The artist then dressed them up with their favorite looks from the AW19 collection which he translated into his own style. – from the brand