With today's receptions and ceremonies taking a route far away from the textbook description of a wedding, it is easy to get lost in planning, choosing the wedding attire and so much more. Thus we sit down with New York based Wedding Planner Lara Zambelli for some note worthy advice for brides and grooms to be. Zambelli's five pieces of wedding advice are to help any new couple navigate through that important day without any stressful planning moments.
Zambelli describes today's brides separated in two categories: "One is the 'city hall' and other is the 'big ceremony' kind of a bride" she shares. As we all know these are two massively different approaches to putting together a wedding. Nevertheless, today a great number of brides to be are looking for a middle ground approach to organising a wedding.
Here are five pieces of advice from Wedding Planner Lara Zambelli bound to help you with organising a stress-free wedding:
01 GETTING THE INVITES RIGHT
Before the wedding many couples are thinking of a DIY type of an invitation, whether the one is to describe something close to them or the actual wedding destination the customised invite feature is important. Brides as well as grooms feel an invite is something their guests are to keep as a small token of remembrance. However, without even trying to exaggerate when the time for the actual invites comes couples often opt for saving themselves from late nights and additional stress. Trying to find a reliable online platform which will help you customize and print out the invite thanks to easy templates is always a great idea.

Many wedding invitation web pages offer entirely customisation enabled templates. What's best, some even handle the envelope addressing for free! Not only is this to save your budget, it's also guaranteed to save you from a meltdown, or two.
02 HAVE YOUR RECEPTION SOMEWHERE YOU ALREADY GO AND LOVE
As far as a text book descriptions of a wedding go, choosing the right venue is always a starting point, a first heavy task falling in the lap of both bride and the groom. If in your mind you have an easy to execute wedding most likely the starting point for you is the city hall. For New Yorkers, the answer is easy, towns where the city hall such as the one in NYC are also a beautiful marvel of architecture will bring the feeling of old and new to your wedding. Nevertheless, getting officially hitched in one will for sure make your wedding plans far less complicated.
If you are staying on the path of a low-key wedding saving guide you are most likely into organising a small get together after the wedding. Many couples today decide to throw a sort of a show up if you can wedding, still even for such a nonchalant approach you'll have to determine the number of potential guests.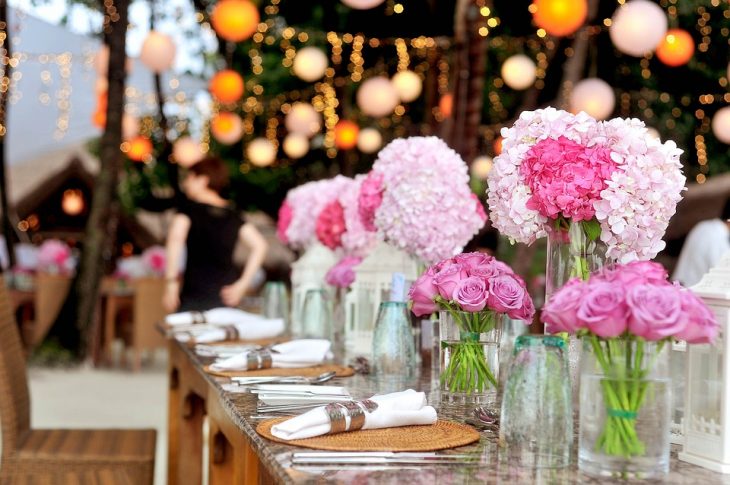 What is to save your wedding planning is having your reception at a place you already go to and love. Renting out your favourite care or restaurant for the night will allow you to navigate through menu and drinks you already enjoy. In addition, since you already love the space you probably won't have to do any decorating and the owners will most likely be delighted to give you their space for an affordable rate. We all want to remember our wedding day as a great meal with great people. Could you picture your wedding any differently?
03 PLAN YOUR WEDDING PHOTOS IN ADVANCE
The moment you get engaged the wedding plans takeover the weeks and months to come, what might help is creating an easy to manage to-do list. What you should not forget on that list is the photographer. There is so much action happening before your wedding it is easy to forget the wedding photos. Just by simply selecting the photographer, who by the way should be a great one (check their portfolio in advance!), in the end it is the marriage as well as memories that matter. Best way to preserve those memories is to have beautiful wedding photos.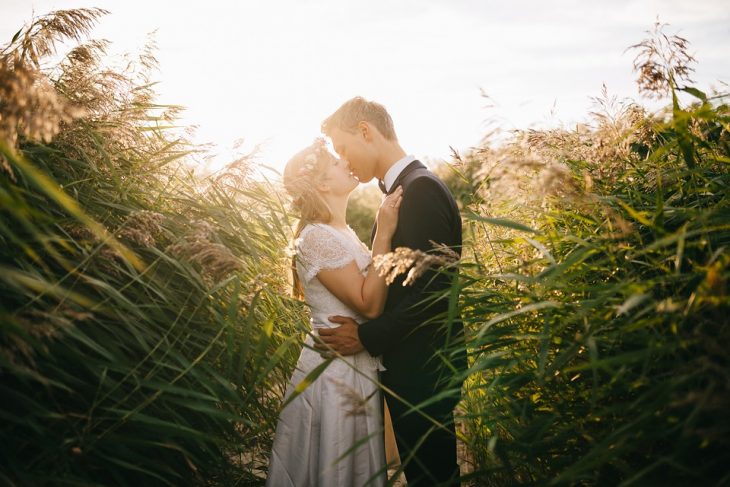 If there's a dream photo to come from your wedding, make sure you explain the photographer in advance what you exactly envisioned. Trust me you wont have the time to do so on the wedding day. If you want to share the moment with some of your friends, make sure to write a list for the photographer of the people you absolutely must have a photo with from the wedding. I am sure a lot of your friends will snap countless number of photos at your wedding as well, but these little steps will make sure you don't end up longing for the photo you wish you had.
04 SERVE PIZZA AT MIDNIGHT
If you plan your bridal reception to go into midnight with a party like atmosphere, what's better than serving delicious food as a snack while your guests are partying and enjoying themselves. What's also a great idea, if we are talking about an open door venue, renting a taco truck will add up an unforgettable charm to the wedding. If you make sure to rent out the truck from the actual owner, they can also be in charge of preparing those warm guilty pleasure tacos or pizzas and give you the vehicle for free for the night. The owner is to end up charging you only for the delicious food they prepared for the guests.
A few hours after dinner your guests are bound to enjoy these guilty-pleasure snacks, no doubt there's to be a tone of dancing and we all need some additional energy to last through the night. What's better than eating a delicious piece of pizza in your wedding dress?
05 DON'T DO THE DAY AFTER WEDDING BRUNCH
Finally, as a wedding day itself is a treacherously stressful ordeal you should not end up with more tasks coming after it. If you fall into the 2nd category brides mentioned at the beginning of our conversation – the big ceremony kind of couples. If you have a hotel or a destination wedding many of your guests are to stay in town or even at the same hotel. What will add up to your already massive budget is organising that whole traditional hotel brunch the day after the wedding.
What I would recommend instead is inviting some of your friends and family still in town the day after to meet you in perhaps your favourite spot in the city. I would suggest a soul food kind of a restaurant or diner where you will enjoy your first Mr and Mrs email with the friends you love, without any additional stress.