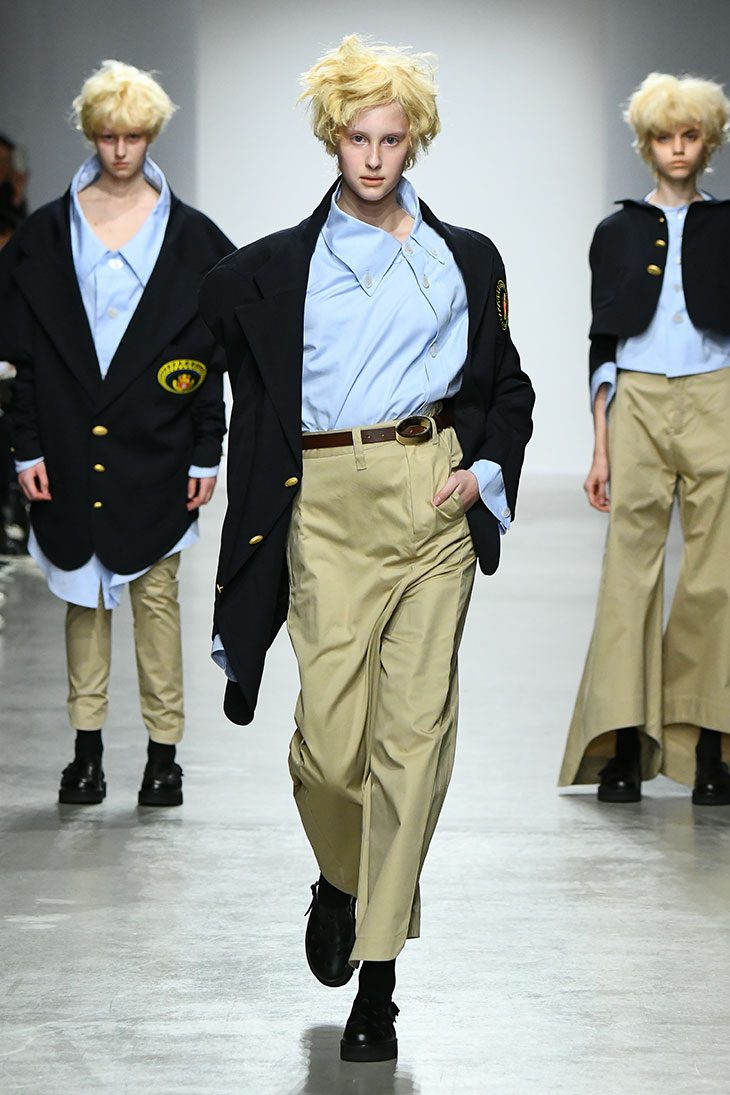 Designer Kunihiko Morinaga presented Anrealage's Spring Summer 2020 collection on Tuesday September 24th, at Le Palais de Tokyo, during the ongoing Paris Fashion Week.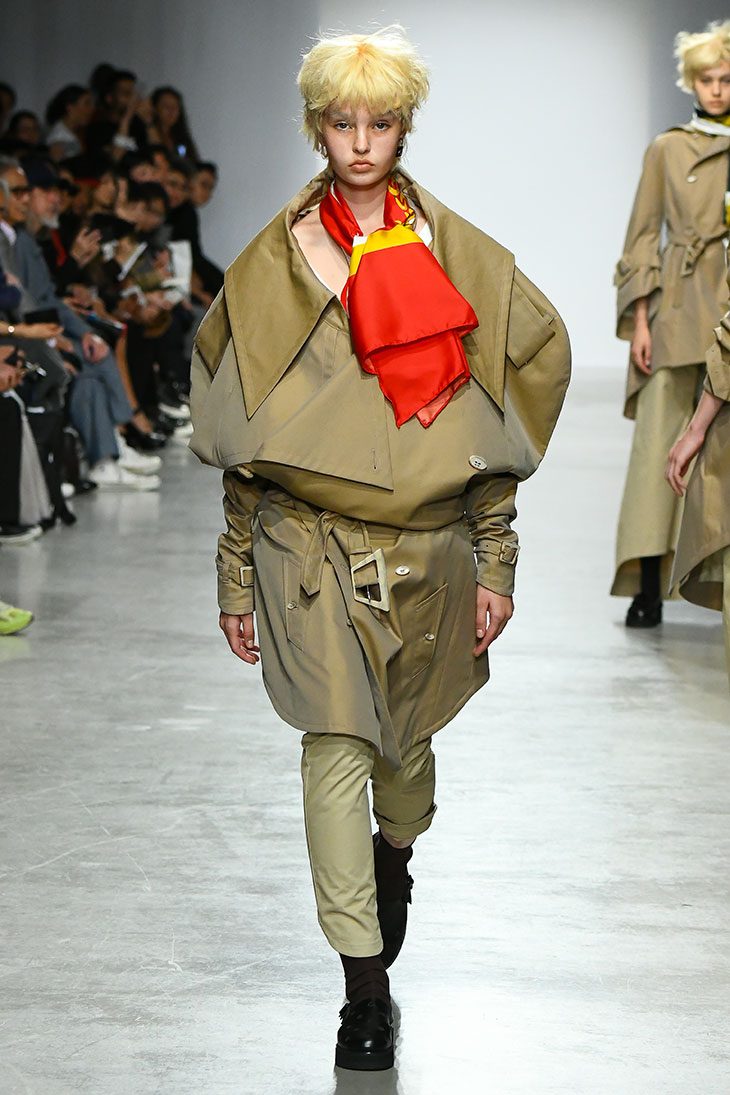 The Spring-Summer 2020 collection blurs the boundaries of 2D and 3D, recasting Instagram fashion images IRL and translating digital distortions into surrealist, wearable garments.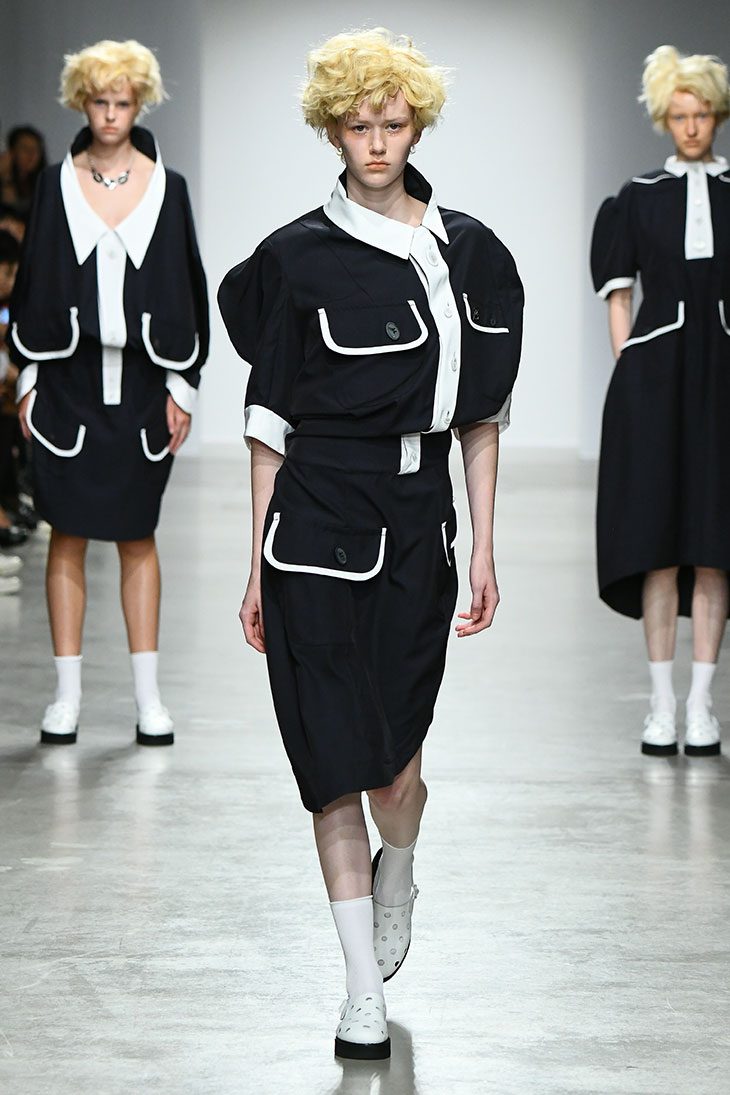 In today's digital-junkie world, what's real or virtual, normal or anomaly, trompe l'oeil or sleight of hand is all simply a matter of perspective. – from Anrealage
The collection features preppy classics, including chinos, raw denim, beige trench coats, navy blazers with crest patches, blue Oxford shirts, argyle knits, houndstooth coats, pleated skirts, white logo Ts, and cricket sweaters. Western classics are combined with Japanese lines in warped, reconfigured constructions.