Paris-based label Études has launched its first eyewear collection on September 2nd. The first release consists of 4 models: Karma, Candidate, Liberté & Eastern, coming in 6 different colours.
Each model is available in a limited edition of 300 copies. The colours range from white-silver to dandelion shades of gold, to fossil-black. The sunglasses are designed in Paris and handcrafted using the high-quality materials.
RELATED: EYEWEAR
Part of our day-to-day essentials, theses glasses are an emphasis on Études continuous, visual experimentation of contemporary living. By translating everything we experience, we not only wish to conceive lasting aspects of time, but also determine the way we would like to embrace the ever-audible, nearing future. – from Etudes
The final result of this exploration is a classic series of eyewear that wishes to gently break with tradition, while never compromising the past(s) we have had.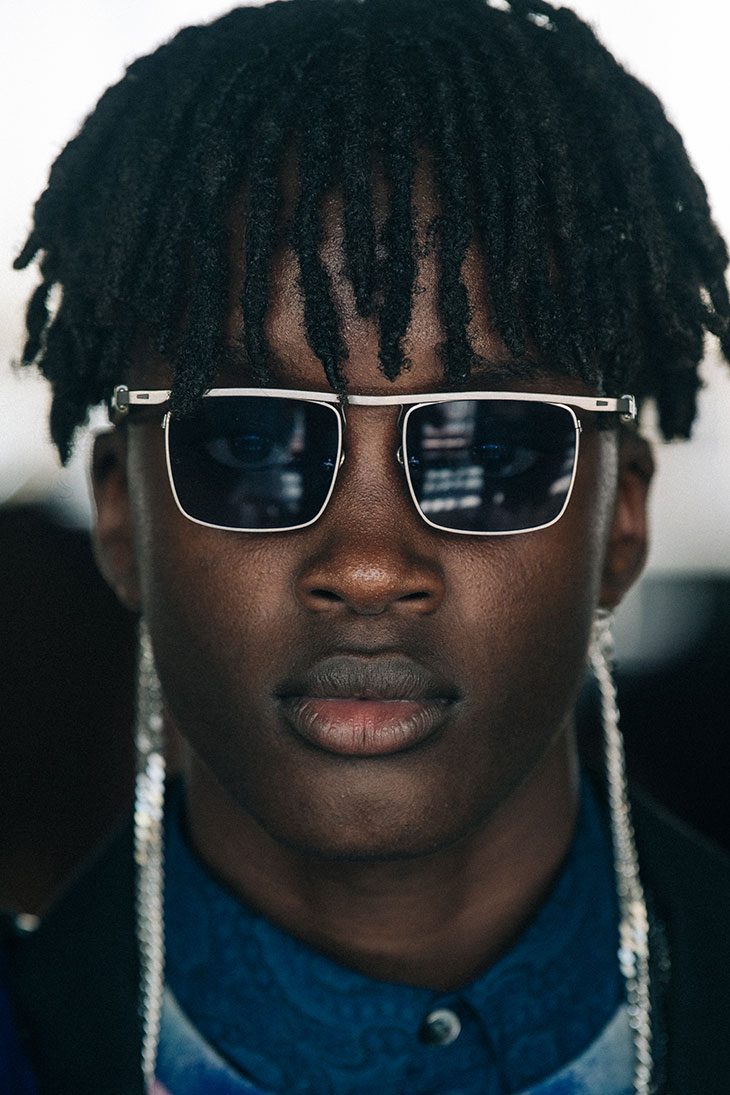 Études Eyewear is available online at etudes-studio.com. The prices range from €255.00 for sunglasses and €70 for the chain.
Photography © Adam Katz Sinding / Courtesy of © Etudes
Discover all the styles in the gallery below: