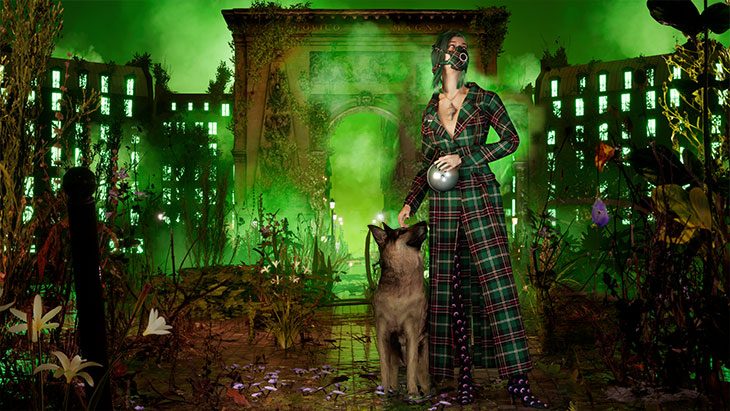 French fashion designer Marine Serre has revealed her Fall Winter 2019 campaign named Radiation. Set in the post-apocalyptic world, the animated short movie is created by 3D artist Rick Farin and Claire Cochran, with artistic direction by Marine Serre.
RELATED: AD CAMPAIGNS
Instead of the real life models, LVMH Prize winner chooses the virtual ones, setting the story in a dystopian city of Paris.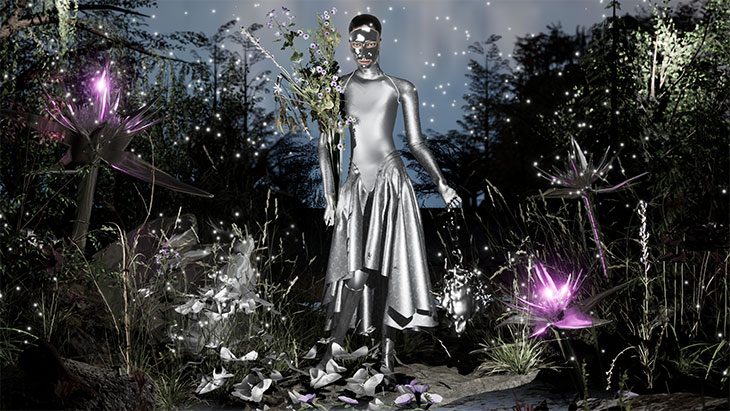 It's after the apocalypse, a group of friends are underground – a community coming together. It's a safe zone in which a new world is being created, a future world, a new way to see fashion. – said Marine Serre about the collection
Focusing on her unique concept of futurewear, the designer chooses the face masks, metallic dress, long check coat, as well as her signature head-to-toe bodysuits.
You are invited to participate in the next mode of being. New symbols illuminate the way and new rituals unlock shamanic energies. From the detritus of the old world, a new mythology appears. Welcome to Radiation, a virtual playground of Marine Serre's pluriverse, a hybrid utopia-dystopia built to simulate futurewear in post apocalyptic conditions. from Marine Serre