The 46th edition of FIAC (Foire internationale d'art contemporain) will take place in the Grand Palais in Paris from October 17th through October 20th 2019.
Fiac Galleries brings together carefully curated selection of 199 galleries from 29 countries, specializing in modern and contemporary art. The largest contingents of exhibitors are: European (70%), French (28%) and American (18%).
RELATED: ART
Galeries Lafayette Group, the Official Partner of FIAC since 2009, joins this 46th edition to promote emerging artists and galleries through the Lafayette Sector, whose 10 participants receive significant financial support.
FIAC Projects will present thirty sculptures and installations within the prestigious exhibition rooms and grounds of the Petit Palais, in the environs of the Grand Palais and on the Avenue Winston Churchill, pedestrianized during FIAC week.
FIAC Hors les Murs 2019 will present an ensemble of over twenty outdoor works in the Jardin Tuileries,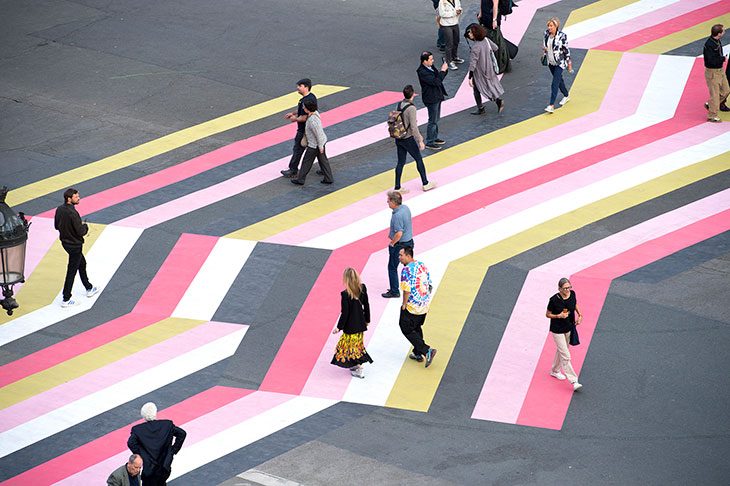 Photography © Marc Domage / Courtesy of © FIAC
The contingent of French galleries includes major figures in the field of modern art, notably: Galerie 1900-2000, Applicat-Prazan, Le Minotaure, Natalie Seroussi, Galerie Zlotowski ; and in contemporary art, such as: Air de Paris, Art : Concept, Chantal Crousel, gb agency, Lelong & Co., kamel mennour, Nathalie Obadia, Perrotin, Almine Rech, Templon, Georges-Philippe & Nathalie Vallois, Jocelyn Wolff, etc. ; together with galleries renowned for their role as discovers and tastemakers, such as: Allen, Balice Hertling, Gaudel de Stampa, High Art or Marcelle Alix among others. National representation, unparalleled in any comparable event, is consolidated by the presence of Karsten Greve (established in France since 1989), Thaddaeus Ropac (established in France since 1990), Marian Goodman (established in France since 1995) and Max Hetzler (established in France since 2014).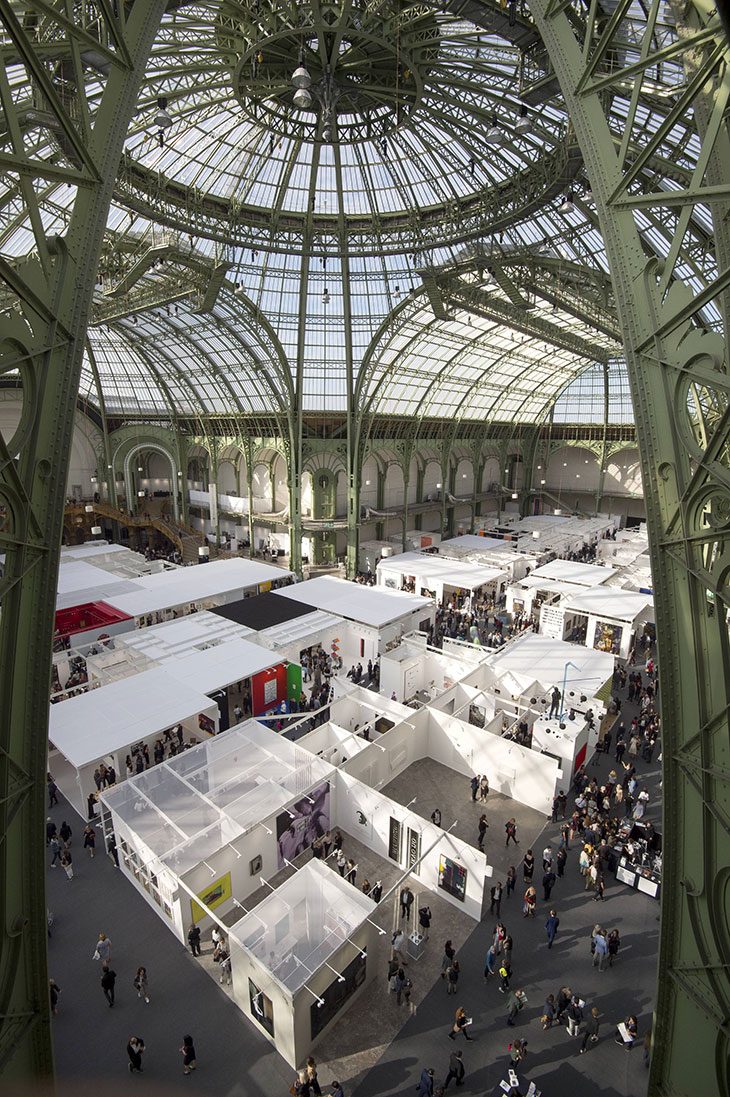 The 2019 edition confirms the central position of FIAC on the European scene, with the renewed presence of leading galleries such as: Alfonso Artiaco, Buchholz, Capitain Petzel, Sadie Coles HQ, Continua, Massimo De Carlo, Konrad Fischer, Bärbel Grässlin, Hauser & Wirth, Xavier Hufkens, Krinzinger, Simon Lee, Lisson, Mai 36 Galerie, Victoria Miro, Neu, neugerriemschneider, Eva Presenhuber, Esther Schipper, Sprüth Magers, Michael Werner, White Cube ; but also dépendance, LambdaLambdaLambda, Karma International, kaufmann repetto, König Galerie, Neue Alte Brücke, Peres Projects, Francesca Pia, Plan B, ProjecteSD, The Breeder, ZERO…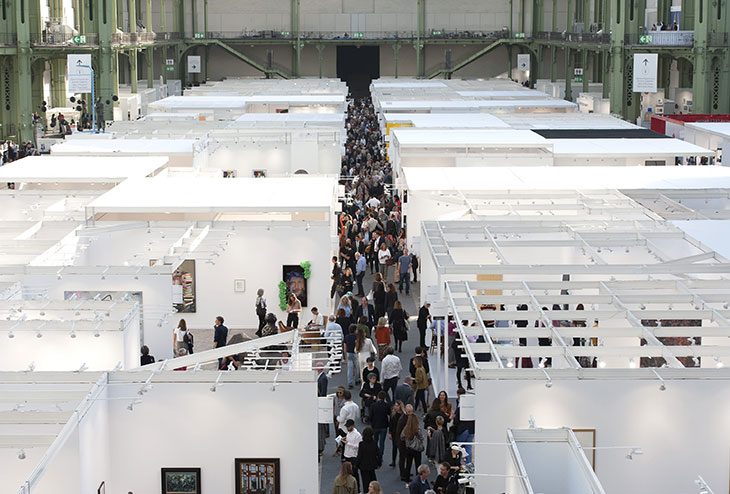 The strength of FIAC is also reflected in the significant percentage of North American galleries present (Canada, United States, Mexico). Among the 18% of North American exhibitors, it is noteworthy to underline the consistent presence of key market leaders such as: 303 Gallery, Blum & Poe, Gavin Brown's enterprise, Paula Cooper, Gagosian, Gladstone, Anton Kern, David Kordansky Gallery, Metro Pictures, Nahmad Contemporary, Pace, Regen Projects, Skarstedt, Van de Weghe and David Zwirner. They have all made FIAC a regular fixture in their exhibition calendar, as have prescribers such as C L E A R I N G, Gaga, Karma, LABOR, Overduin & Co. and François Ghebaly, together with Los Angeles based Freedman Fitzpatrick who opened a Parisian gallery in 2018 and has since played an active role in the community, co-founding Paris Avant-Première with colleagues Daniele Balice and Édouard Montassut.