French fashion house CHANEL presented their Spring 2020 Eyewear collection, that mixes elegance and savoir-faire while reinventing jewelled eyewear.
"Embedded in the acetate, the strass revisits the diamond quilting of CHANEL. It thus adorns the front and the temples of a butterfly and a rectangular frame that are both urban and sophisticated. In a second version, only the temples have been inlaid with the quilted motif. Each time, 280 to 530 crystals, depending on the design, are set by hand, one by one, using a technique similar to goldsmithery. This virtuosic setting method imbues the black, navy blue and dark green acetate of the frames with a subtle brilliance.
A recurring theme throughout the collection, the strass illuminates the CHANEL signature. On the very feminine square frames in black, navy blue, dark green and tortoiseshell acetate, the name CHANEL appears along one temple like a jewelled hair-slide. On the other temple, the double C is also inlaid.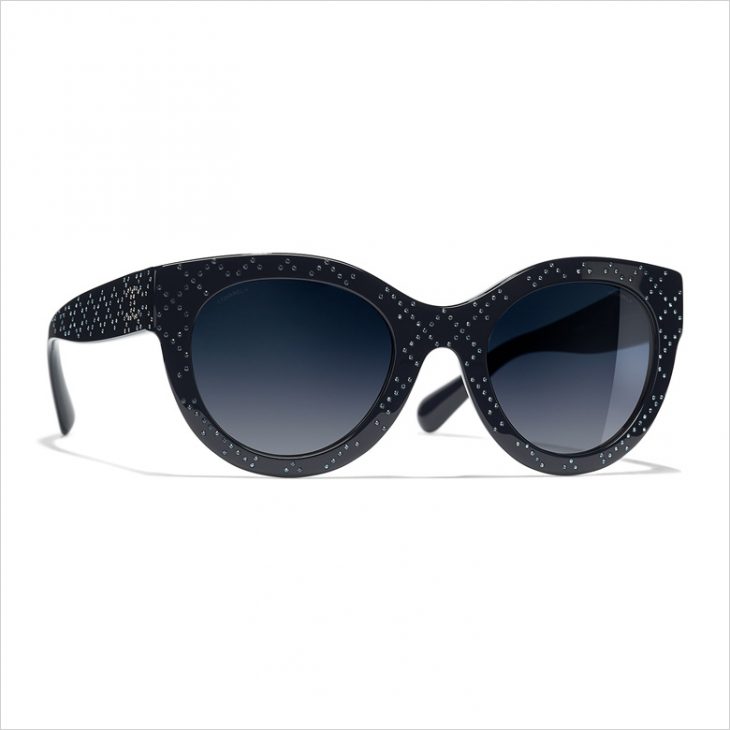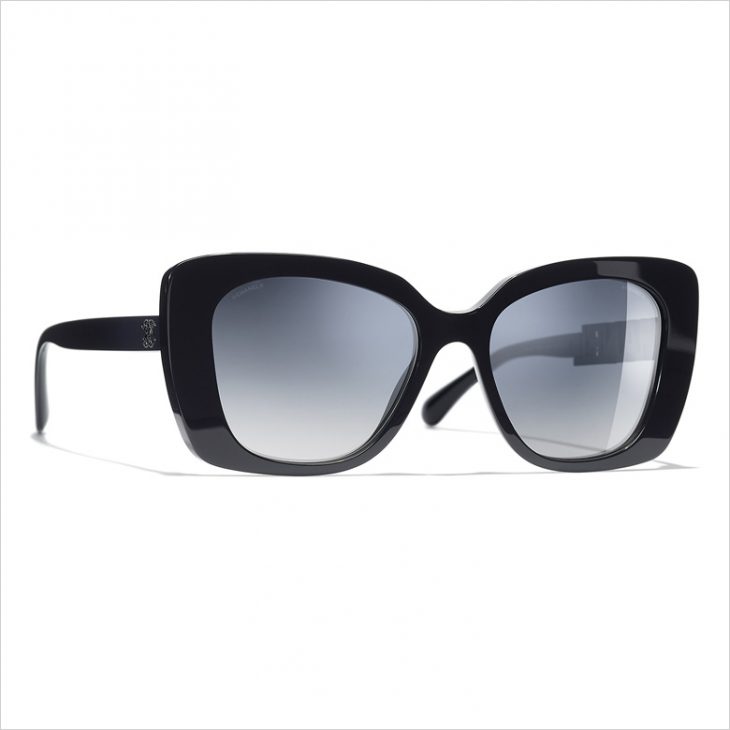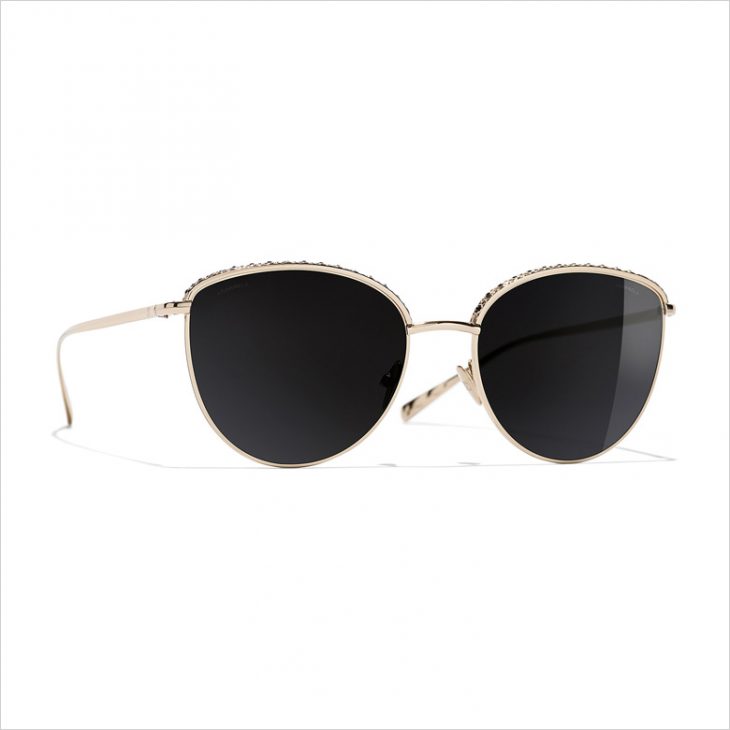 Two pairs of round and pilot shaped sunglasses play the masculine-feminine card with their XL format and their strass-covered temples. The pilot frame also comes as an optical version.
Finally, an oval frame in gold metal or matte black encircles grey or mirrored lenses with shifting reflections. The strass responds to the colours of the frames and follows the lines of the eyebrows.
Two optical designs, rectangular and square, complete the story."
Images courtesy of © CHANEL