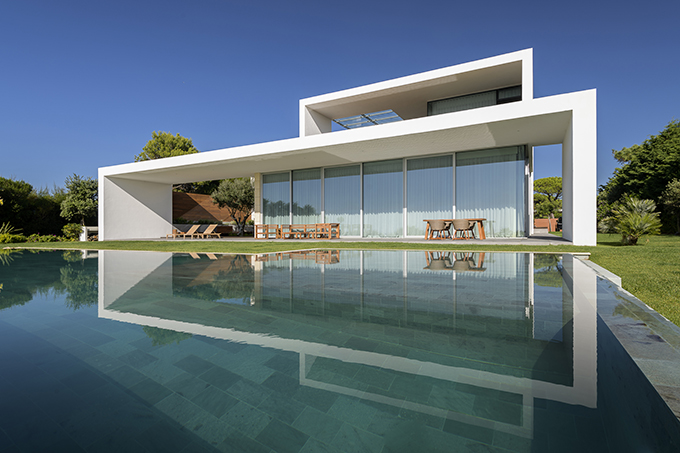 Arq Tailor's designed this inspiring 12-room luxury villa overlooking the sea in Quinta da Marinha, Portugal. The residence lays in a plot of land of 3.050 m2 and built area of 1.068 m2, The architects aimed to respect the natural beauty of the nature that surrounding the plot, by using clean, well framed lines and big volumed windows that offer stunning sea views to provide a true sense of seamless indoor-outdoor living.
The ground floor features the dining room, living room, a toilet, three bedrooms, one suite, an office, a kitchen and a beautiful inner garden.
On the second floor you can find two more bedroom suites, including the fantastic master suite with a generous sized dressing room and a private terrace over the Atlantic ocean.
The basement boasts a natural light area that houses an indoor pool & spa, home cinema, guest apartment with two service bedroom, garage and storage facilities.
Discover more after the jump.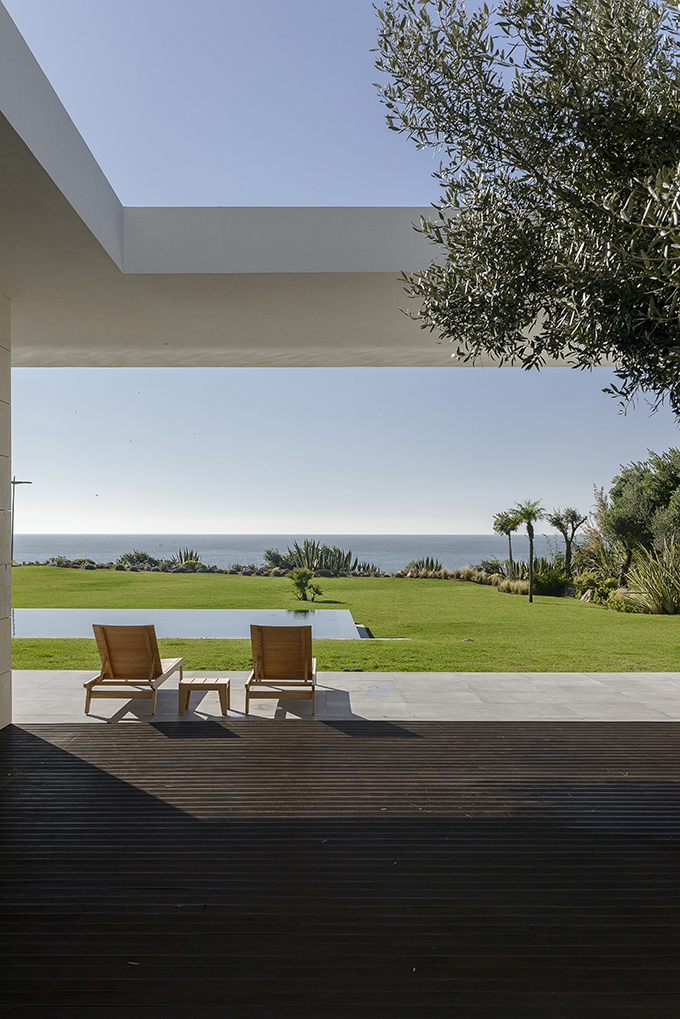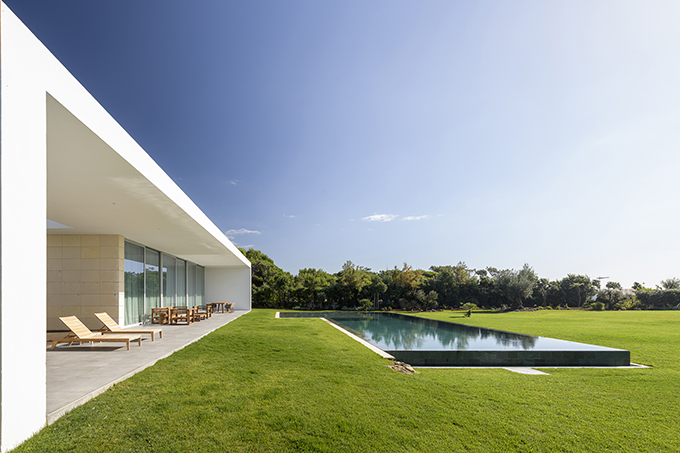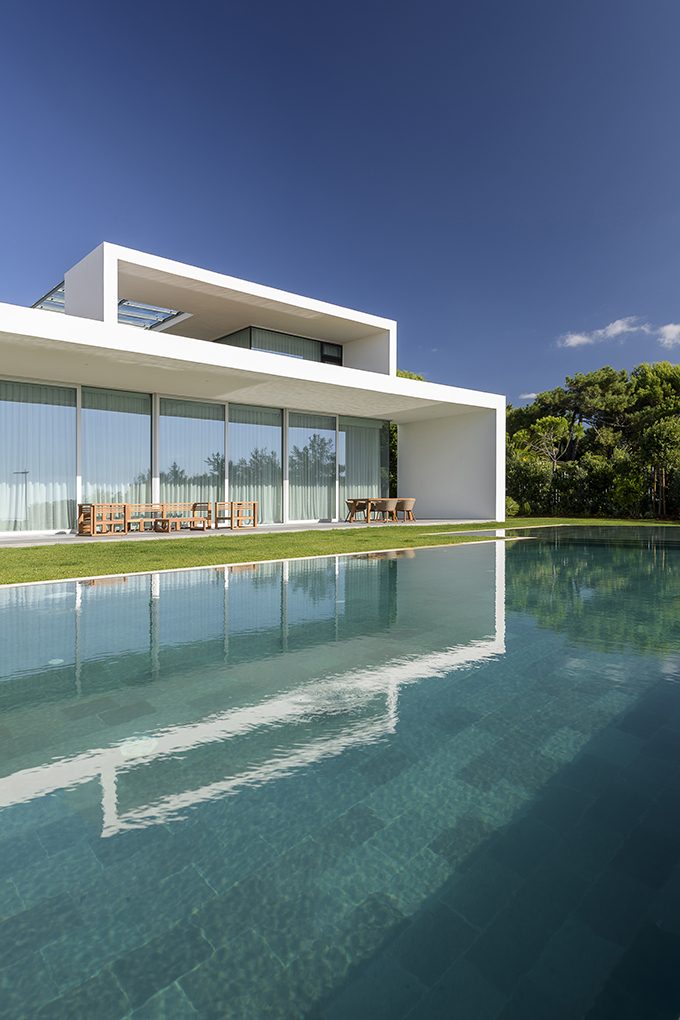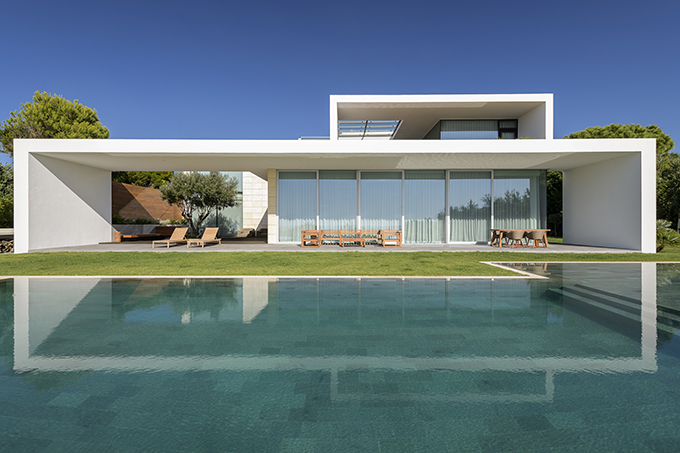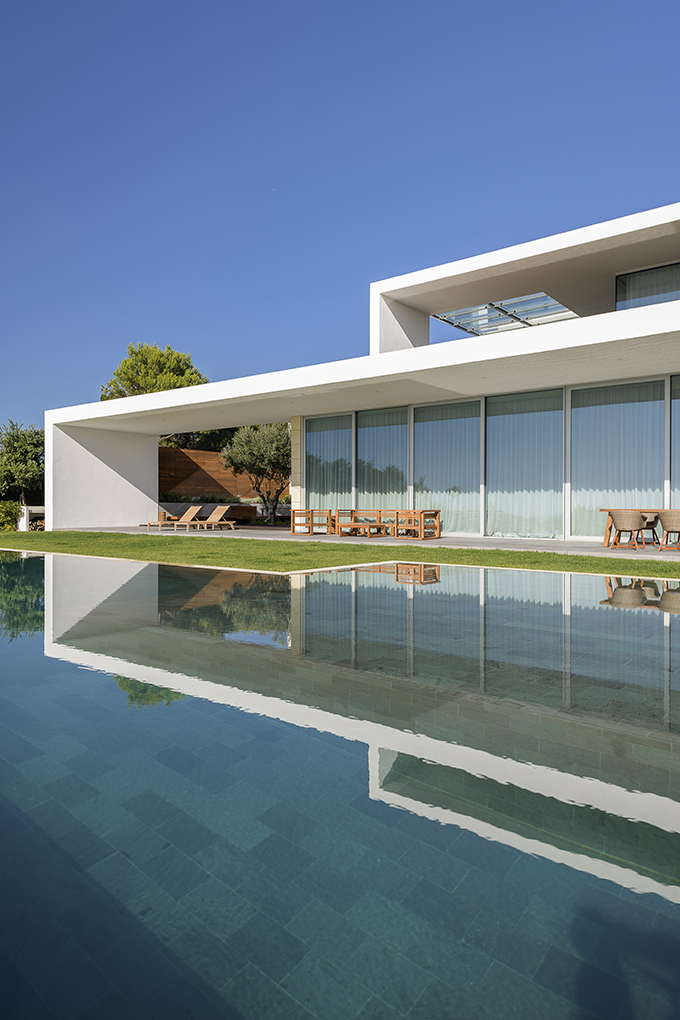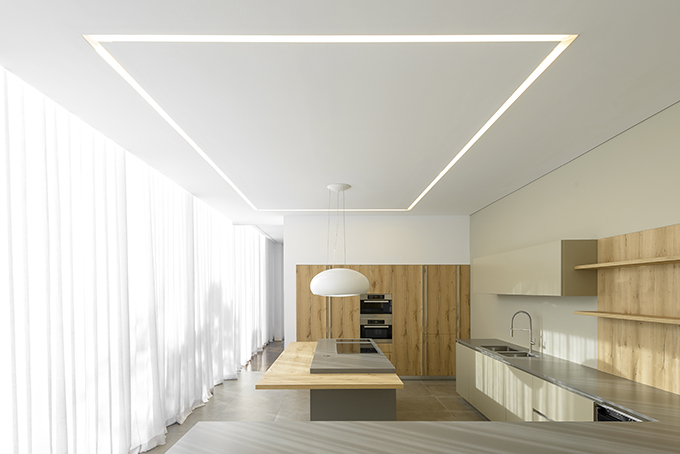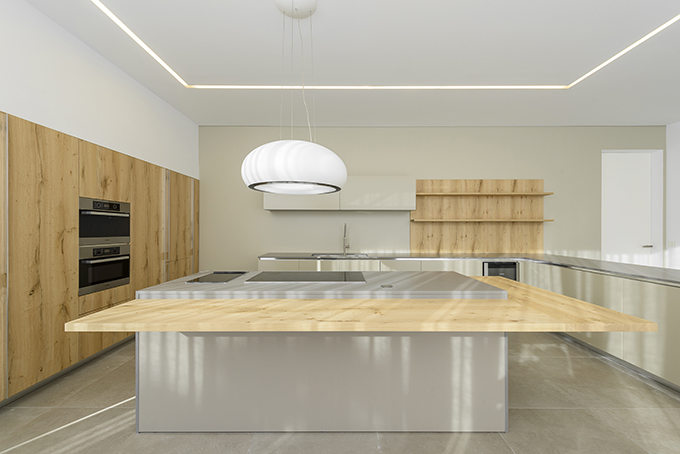 Discover more about the project on archiscene.net
Find more projects by ARQ TAILOR'S – www.arqtailors.pt
Photography by © Ricardo Oliveira Alves – www.ricardooliveiraalves.com