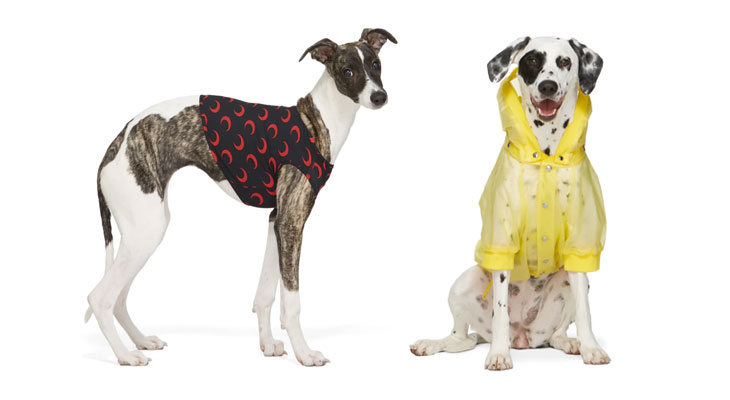 With Christmas season around the corner we are spending hours and hours trying to find the best gifts for family and friends, but don't forget about those four-legged friends of yours and their owners.
RELATED: GIFT GUIDES
Some of the most iconic luxury and streetwear brands have created the dog versions for their most sought out looks. We pick out some of the trendiest luxury fashion accessories for pets like dog jumpers, pet furniture and cool dog collars your furry friend will love
Click the images below to shop the gifts:
HERON PRESTON x V.I.P logo embroidered jumper
Treat your pooch with the respect, luxury and honour they deserve with this black x V.I.P logo embroidered jumper from Heron Preston. After all, they don't call them Very Important Puppies for nothing. Featuring short sleeves, a logo embroidered roll neck, an embroidered logo to the front and a front logo patch.
HERON PRESTON logo embossed buckled dog collar
Pair this orange collar with logo embroidered jumper from Heron Preston, and your dog will be simply Labrador-able. Just wait until you get your paws on it. Reminiscent of designer's buckle belt, it features his signature silver-tone hardware, a front buckle fastening and a logo embossed design.
VERSACE Black Barocco Dog Bath Robe
You must love this sleeveless terrycloth bath robe in black, with embroidered logo patch in white at front collar. It features detachable self-tie fastening and patch pocket and a graphic pattern in tones of yellow at waist.
VERSACE Black Barocco Dog Bed
This adorable velvet dog bed in black features Versace's signature floral pattern printed in tones of yellow throughout.
BURBERRY monogram dog leash
If dogs are our best friends, why don't we treat them like it? Show your furry mate how much you love them with this brown monogram dog leash from Burberry.
HAUTE DIGGITY DOG White Chewy Vuiton XL bone pet toy
Your furry friend will love this white bone pet toy from haute diggity dog by White Chewy Vuiton XL.
MONCLER GENIUS Yellow Poldo Dog Couture Edition Waterproof Coat
The long sleeve translucent yellow coat is a part of the Moncler Genius x Poldo Dog Couture collaboration. It features a detachable hood with rib knit trim at rib knit stand collar and a rubberized logo patch and logo plaque at back.
MARINE SERRE SSENSE Exclusive Black & Red Moon Dog T-Shirt
Your dog will love this sleeveless jersey t-shirt in black form Marine Serre's exclusive collaborations with SSENSE. It's made from stretch recycled nylon and it features designer's signature crescent moon pattern in red.
MONCLER GENIUS Multicolor Poldo Dog Couture Edition Webbing Dog Leash
This multi color dog leash is a part of the Moncler Genius x Poldo Dog Couture collaboration. It features webbing leash in navy, white, and red, with buffed calfskin trim in brown throughout.
MISBHV Black Goth Dog Hoodie
Polish brand MISBHV designed this long sleeve stretch French terry hoodie in black, inspired by some of their iconic street style looks. It features rib knit cuffs and hem and logo printed in white at back.
PAUL SMITH Multicolour Signature Stripe Dog Collar
Textured calfskin collar featuring multicolour signature stripe pattern throughout created by legendary  designer Paul Smith, features D-ring hardware and logo disc at adjustable pin-buckle fastening.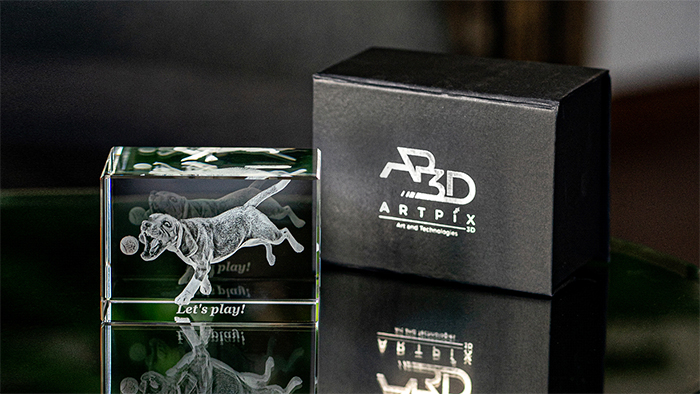 3D Crystals
This item will become a memorable and unique gift. You can order a custom crystal with a photo of your friend, with a post like "The Best Veterinarian", or with a picture of animals.
You can make such a 3D crystal of gifts with us. Dozens of crystal types are available on the site, with fast delivery. Besides, each customer can personally choose the parameters of the order: crystal shape, image, dimensions.
A 3D crystal photo is an excellent solution for your friend who works with animals. Also, it has many advantages:
⦁ Unique.
⦁ Long-lasting.
⦁ Beautiful.
⦁ Original.
⦁ Aesthetic.
And it will fit into any interior. Each visitor can order crystals online in the ArtPix store with fast delivery and favourable discounts.