Bethany Williams Autumn Winter 2020 collection presented during London Fashion Week Men's was a strong mix of unisex looks ready to shape the trends to come. Williams collaborated on the collection with the The Magpie Project charity. The organisation supported over 400 mothers and 500 children in the past two years, focusing on making that temporary accommodation does not produce any permanent damage to children who are forced to experience it. The idea of collaoration between Williams and The Magpie Project was first introduced by UCL PhD student and researcher Diana Margot Rosenthal in early 2019.
Bethany Williams and The Magpie Project shared: "In Britain a child becomes homeless in every eight minutes. That means currently 135,000 children in Britain are homeless. In some London Boroughs this figure rises to 1 in 12 children. She [Williams] brought collaborators and sponsors with her. Through multiple visits, Bethany brought Melissa Kitty Jarram, a South East London based illustrator and artist, to hear the otherwise untold truths of mums and their small children forced to live in temporary and unfit accommodation, unable to work, or study, or move, because they have been deemed to have "no recourse to public funds". The artwork collaboration for this season has been created from a visit to our 'Rhyme and Song' session where Melissa illustrated the bond between mother and child. Bethany understood immediately that having no recourse to public funds forces mums in to rootlessness and destitution. This takes an enormous toll not only on their own and their baby's physical wellbeing but also on their emotional and mental health. As anybody who has ever cared for a small baby knows – every part of your body and mind screams at you to create a safe, secure, clean and cosy place. When this natural instinct to protect and nurture is blocked by poverty and poor accommodation – the distress for mums and children who have already survived so much can be unbearable."
While creating this collection Bethany Williams worked hard on making sure that every element of the Autumn Winter 2020 collection is run through her own ethical framework and interlinking with the nurturing bond between mother and child.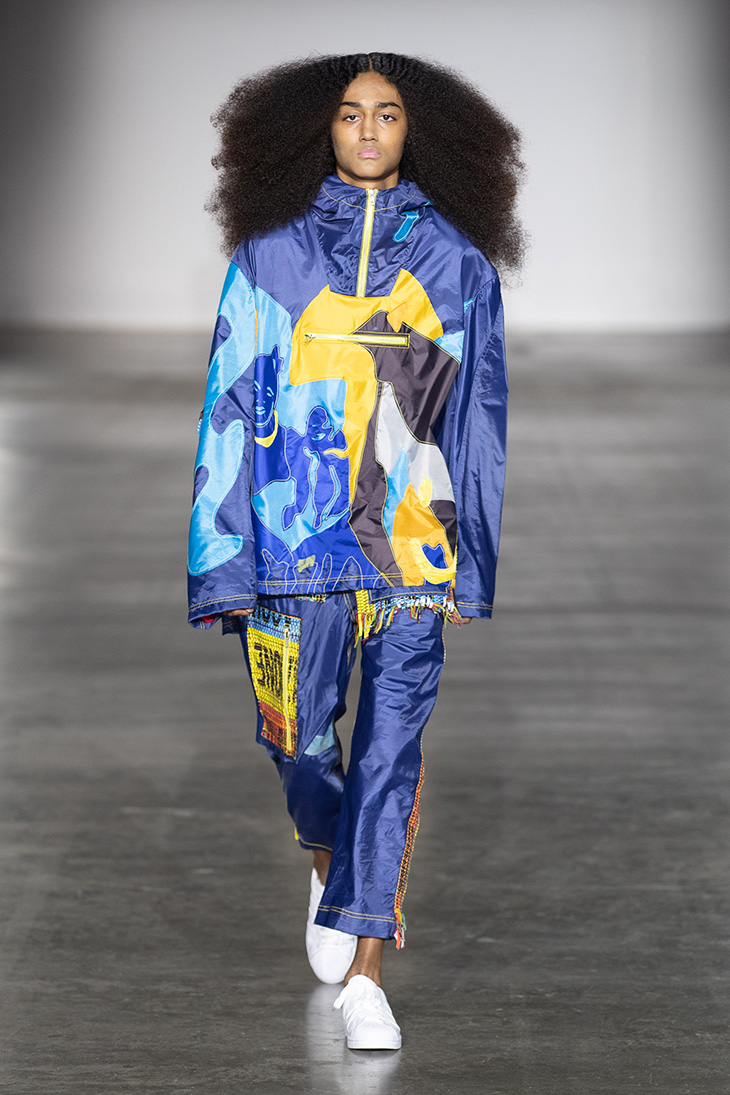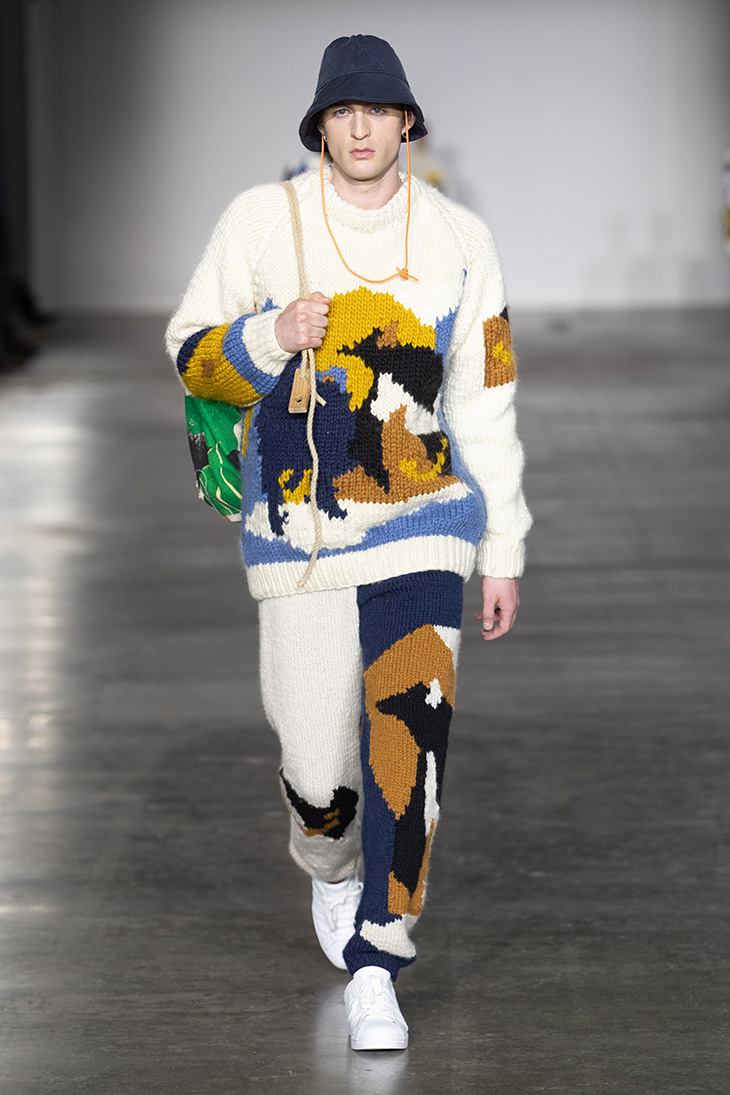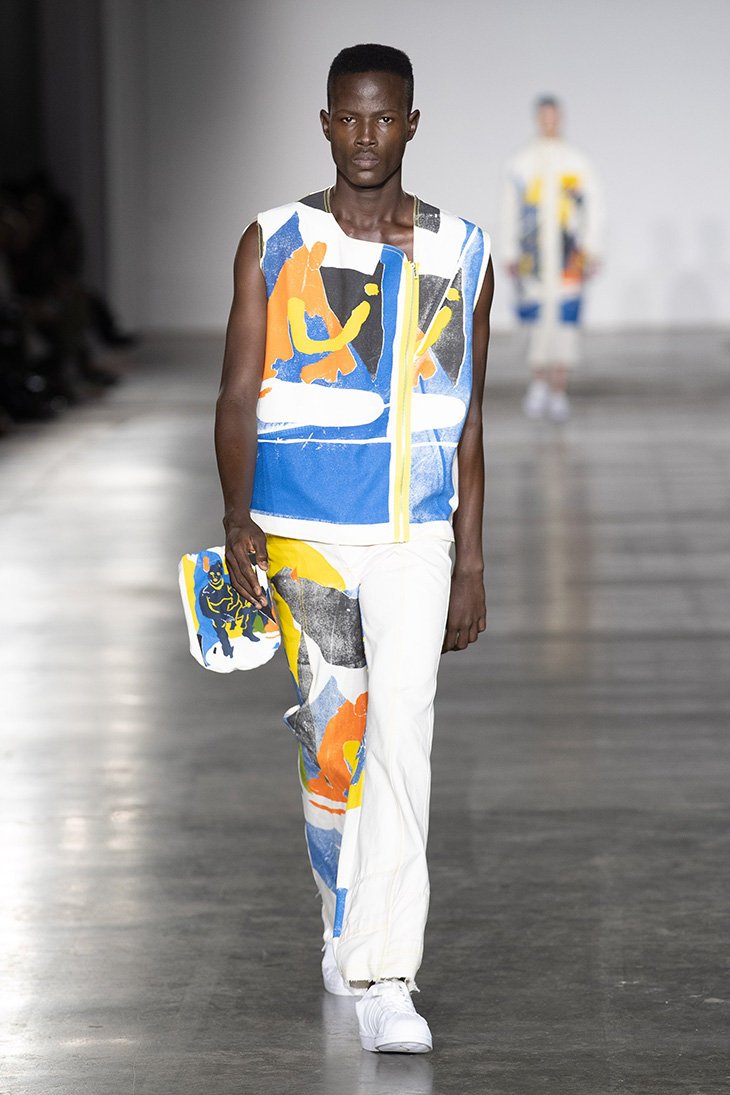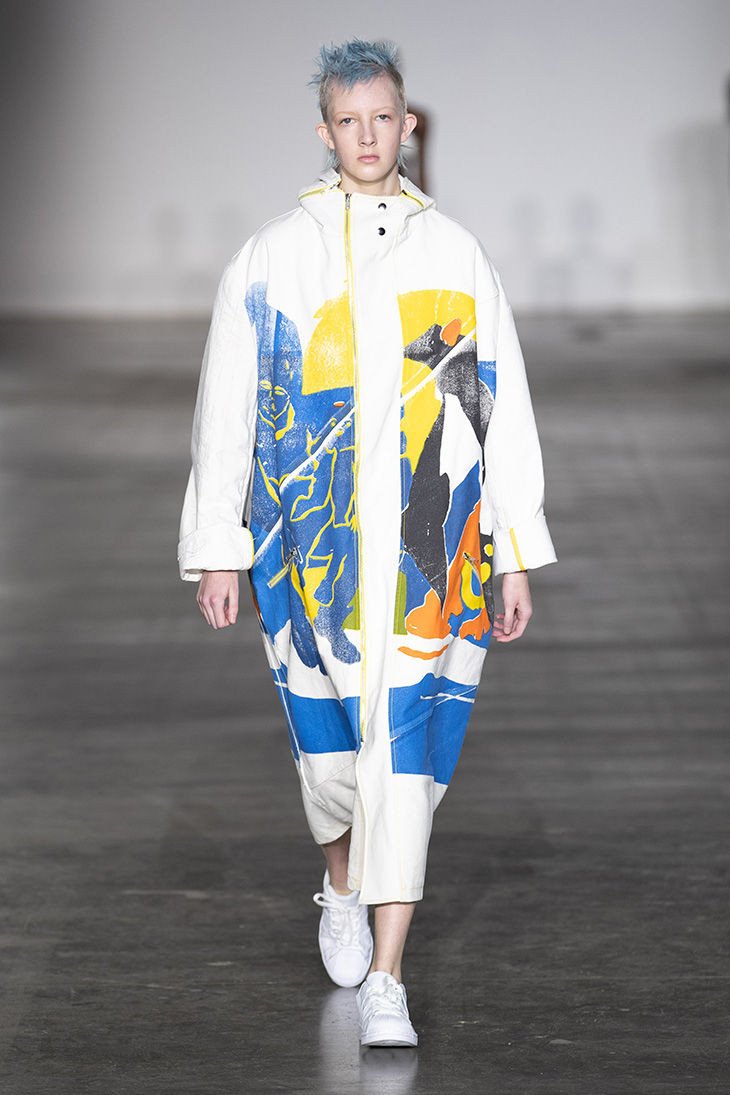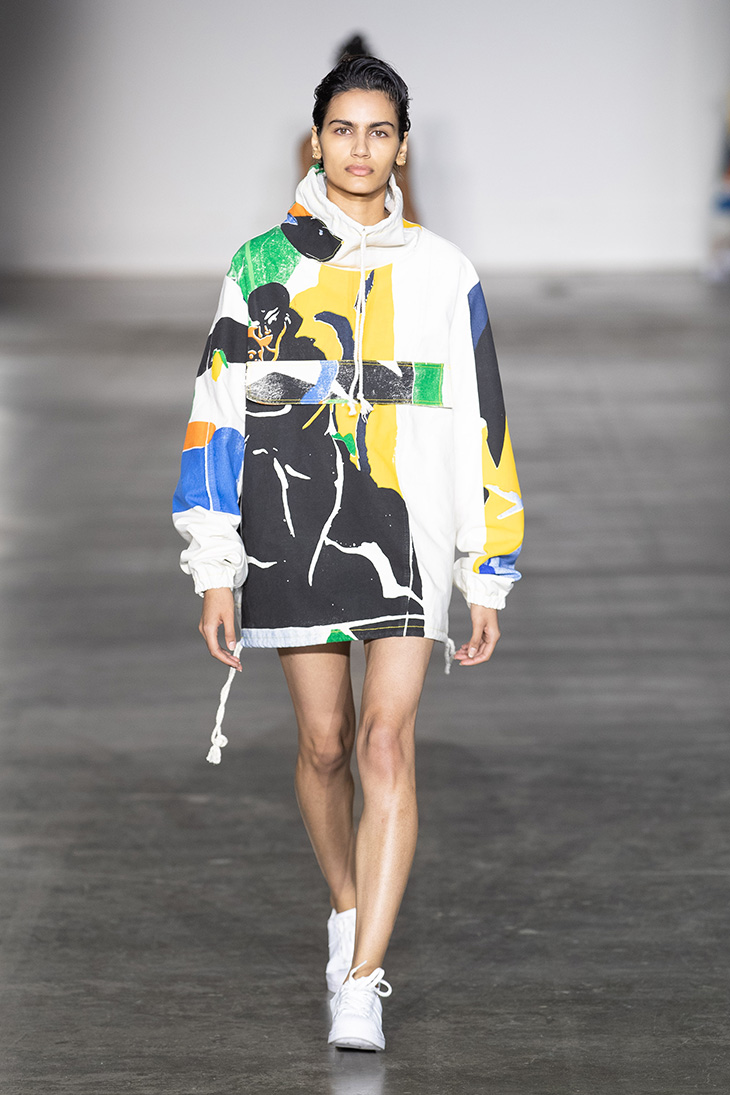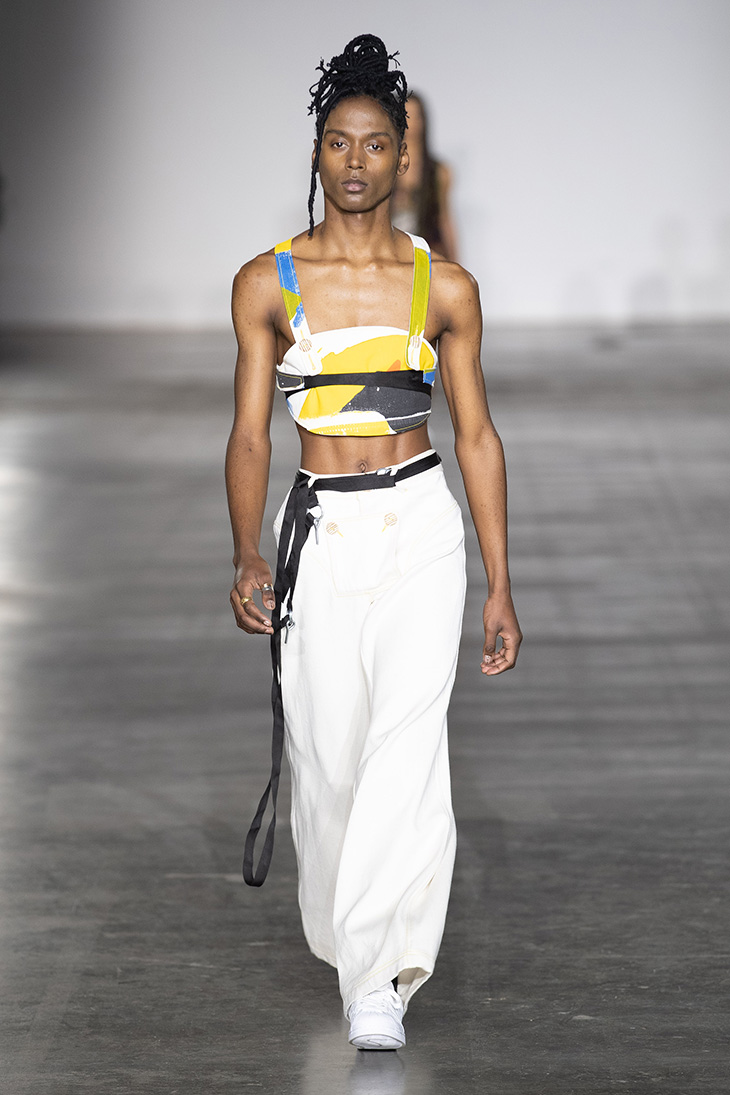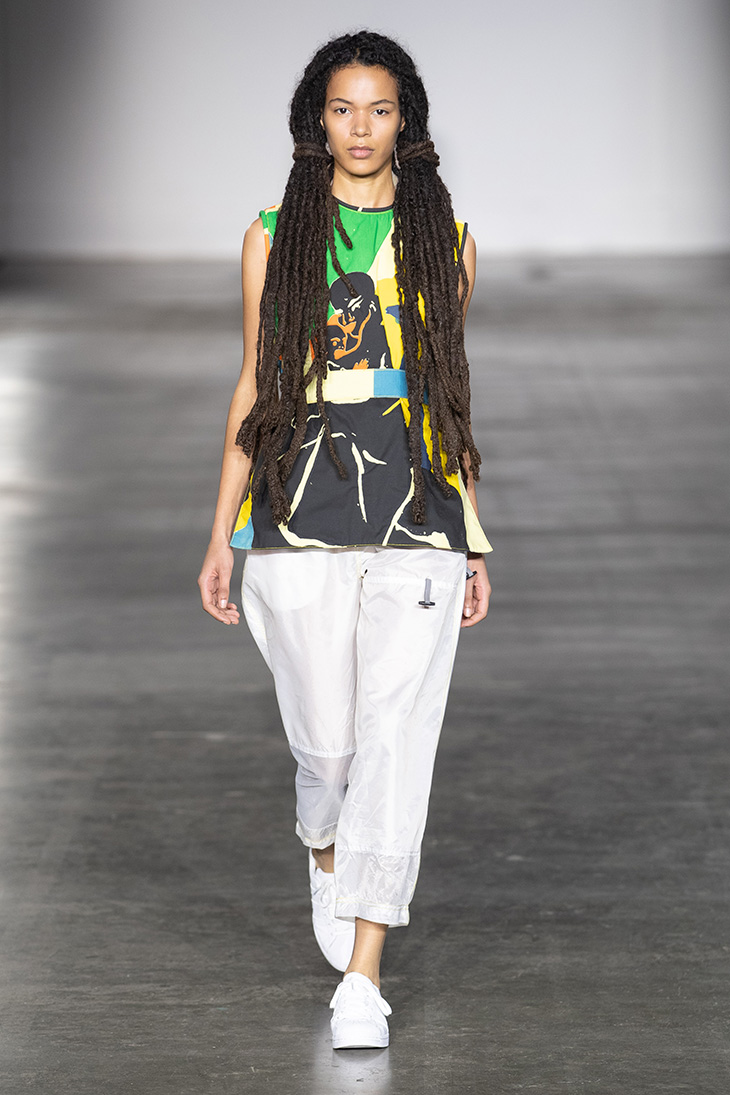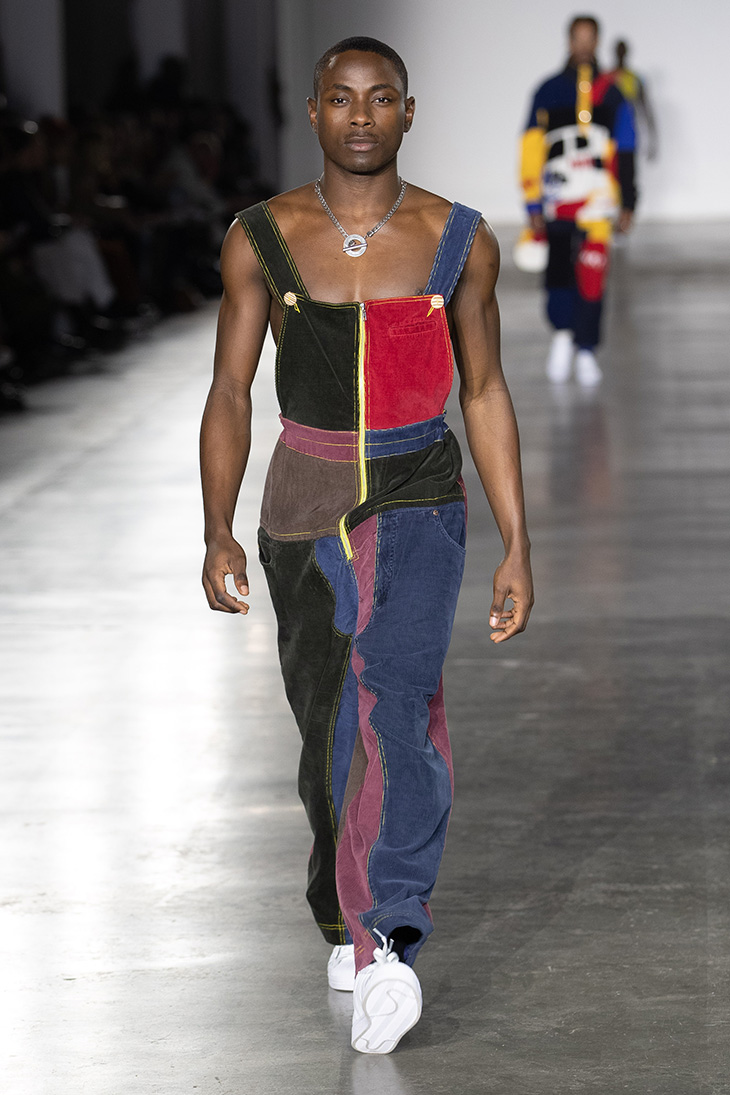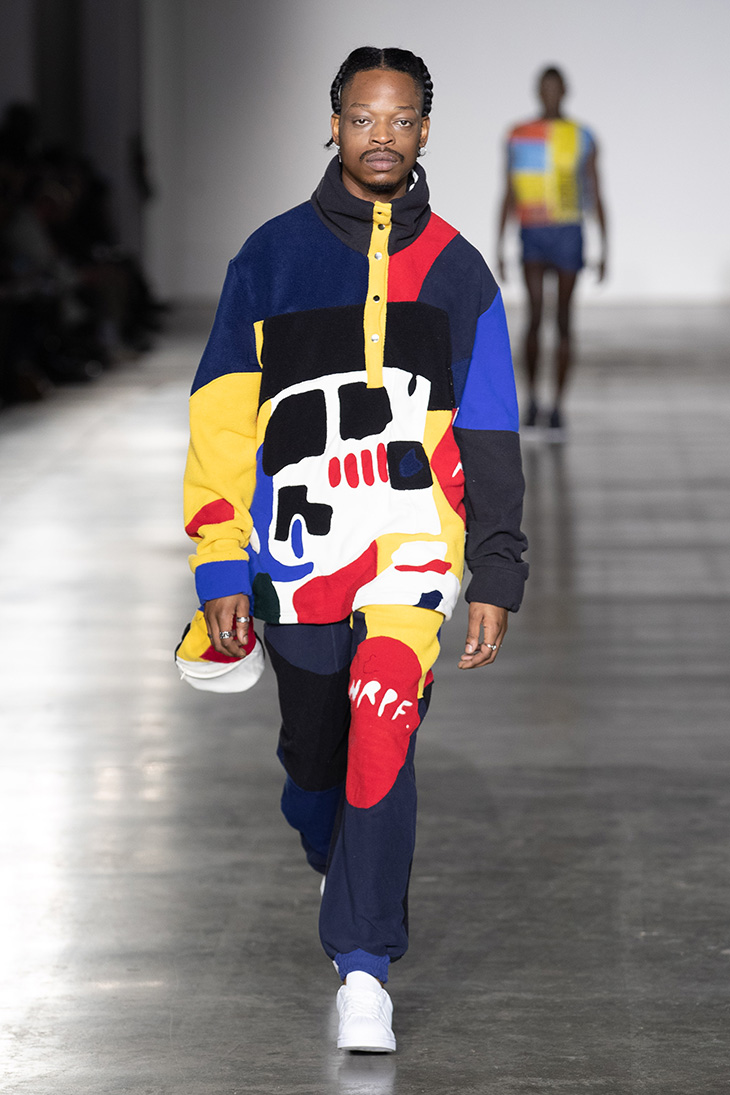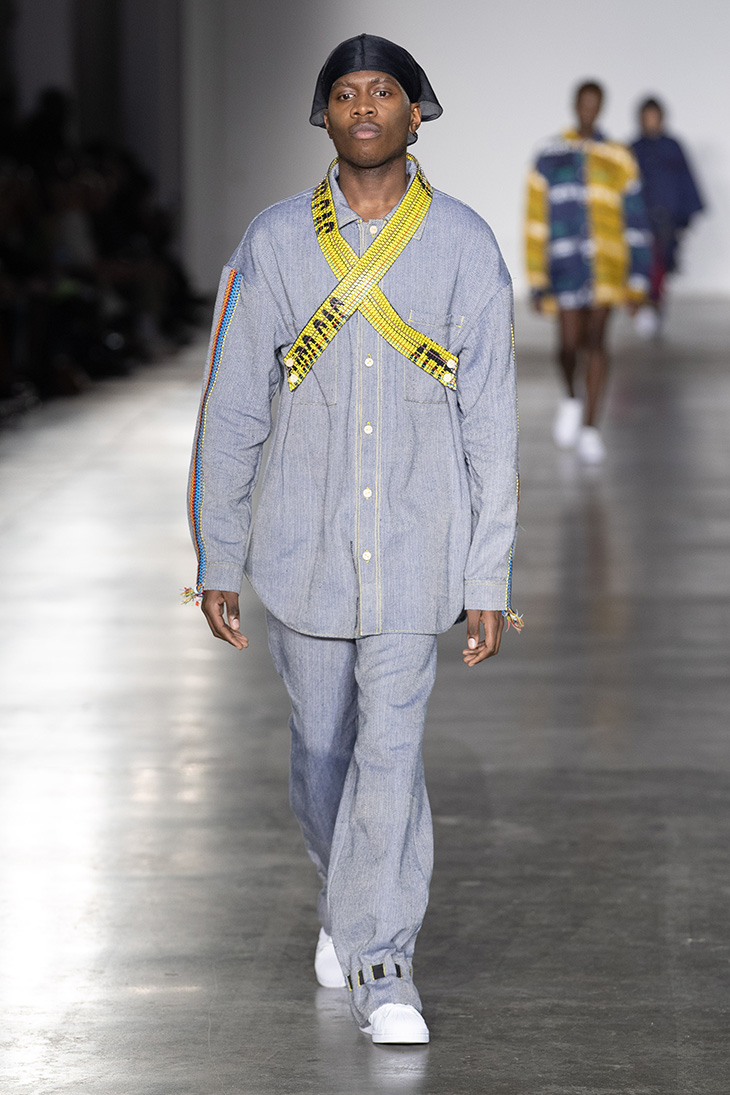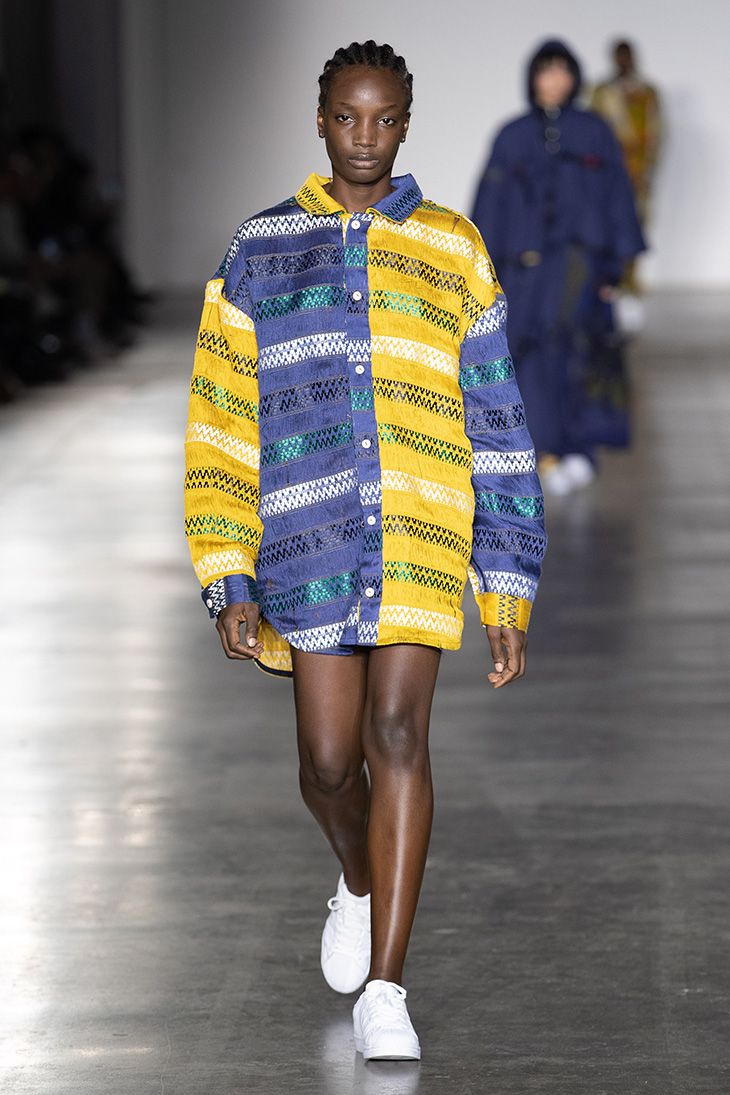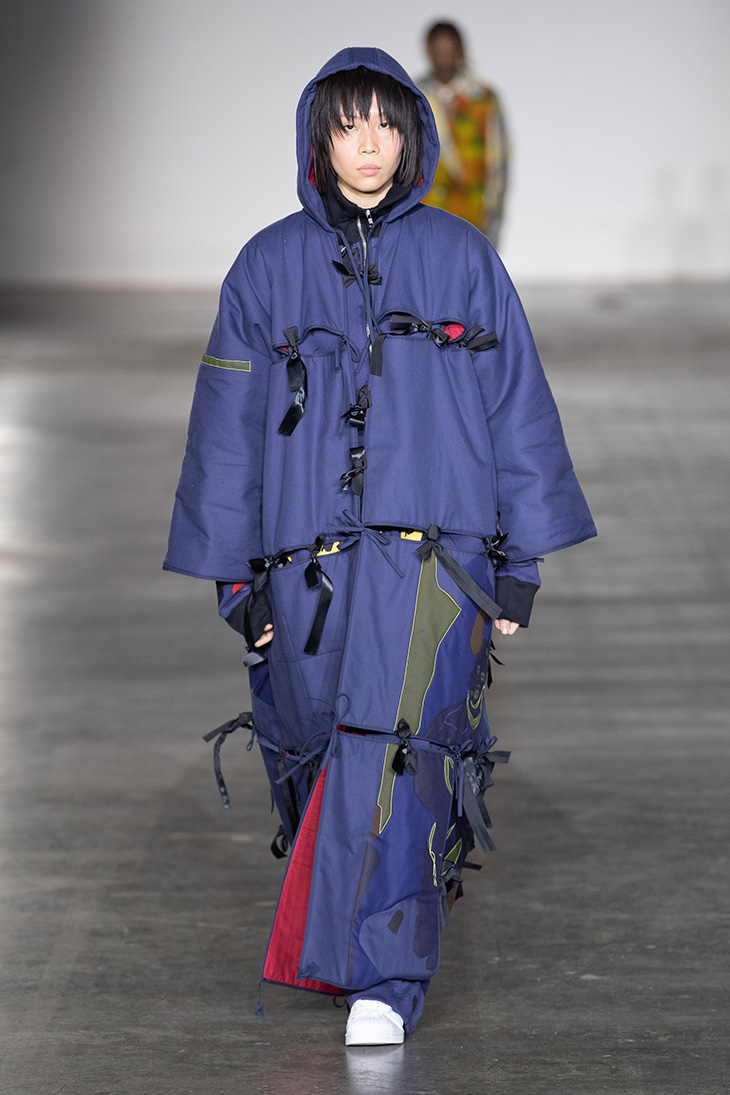 Show Credits
Creative Direction – Bethany Williams
Art Direction, Illustrator and Filmmaker – Melissa Kitty Jarram
Stylist – Tallulah Harlech
Casting – Chloe Rosolek
Poet – Eno Mfon
Music Direction – Benji B
Hair – by Federico Ghezzi at Saint Luke Artists using Kevin Murphy
Make Up – Anne Sophie Costa at Streeters using Elemis
Knitwear – Karen Kewley and Alice Morell Evans
Footwear – Adidas and Helen Kirkum
Accessories – Natalie Hodgson
Communication – The Lobby London
Production – Blonstein Productions
Special Thanks –The British Fashion Council, Caroline Rush, The Magpie Project, Wool and the Gang, Orto Print Studio, Molly Evans, Joesph Henry, Eric Williams, Karen Kewley, Natalie Hodgson.