Discover Canali's Fall Winter 2020.21 Collection, that features three different yet coordinated segments: Black Edition, Exclusive, and Canali 1934, presented on January 9th, at the Odeon Cinema in Florence, during the ongoing Pitti Uomo. Each segment contains a selection of formalwear, sportswear, and accessories.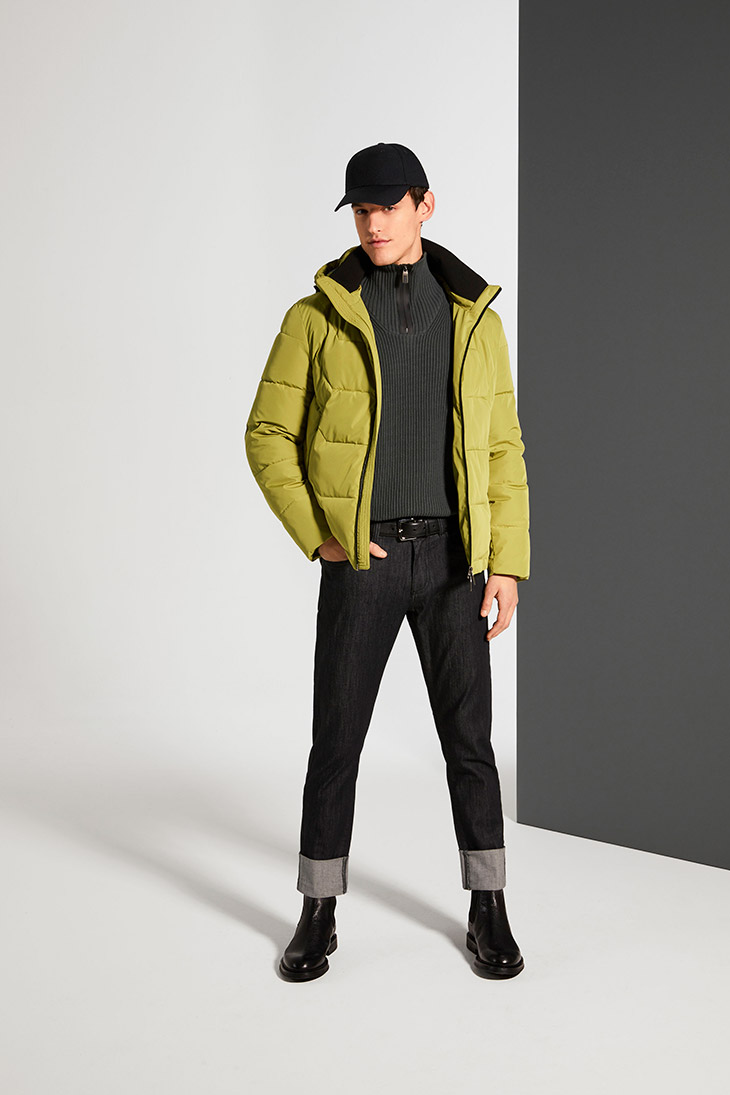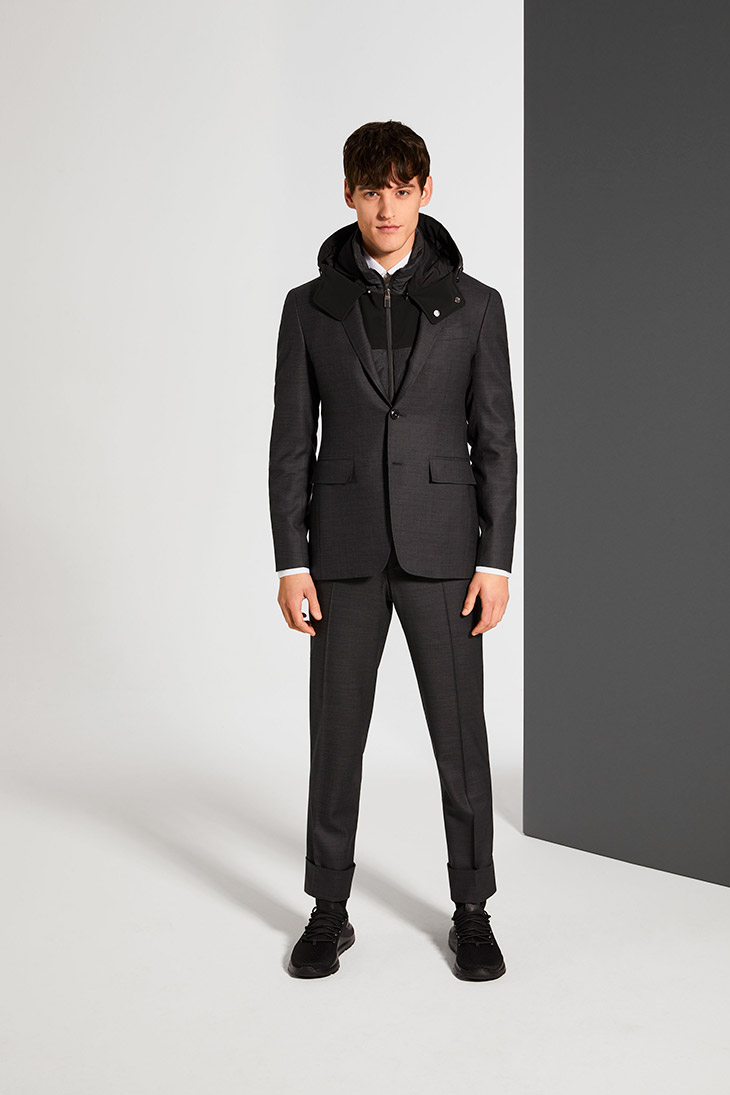 "The Black Edition is inspired by an urban, dynamic lifestyle manifested in exceptionally functional and versatile garments. The outerwear comprises pocketable garments, items with removable layers and hoods, and oversized puffer jackets. The selection also includes hybrid pieces like a maxi-parka with an integrated backpack and multi-pocket vests inspired by utility-wear. Distinctive stylistic elements are conceived with blends of technical and natural fabrics. The result are poli-material garments that play with lime green, charcoal gray, and black through color-blocking and texture mix-and-matching.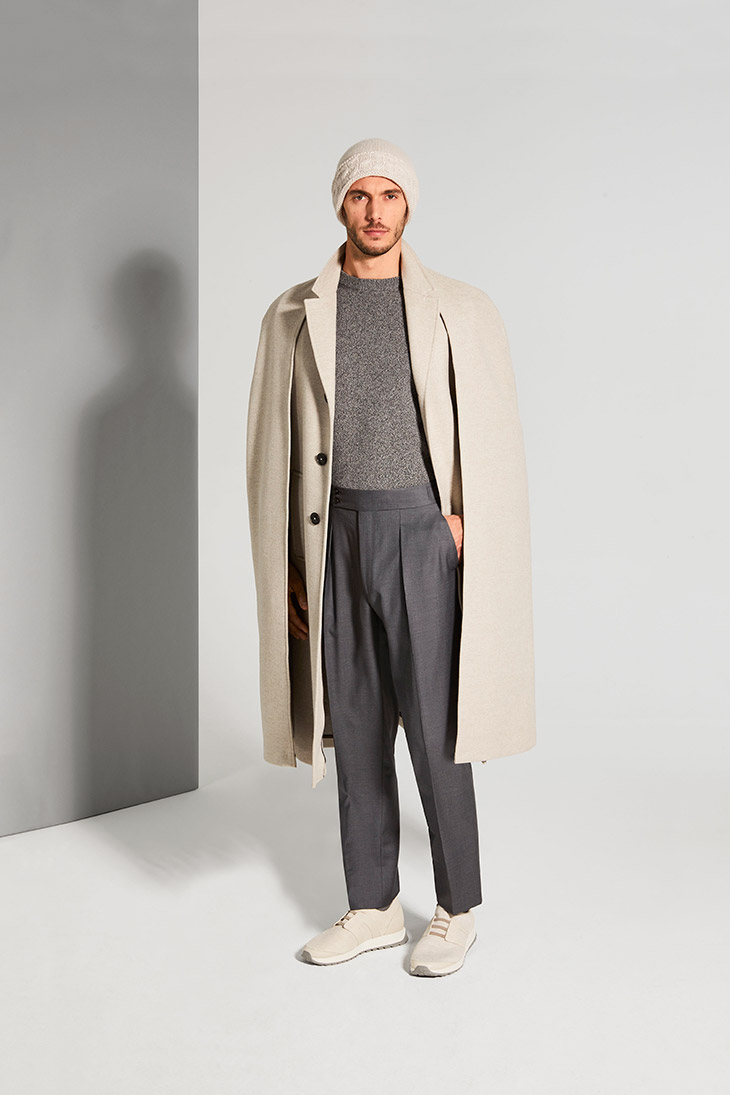 The Exclusive is the highest expression of Italian elegance displayed in sophisticated detailing, materials, and techniques. The garments introduce stylistic elements of the utmost sartorial tradition – blazers come with wide lapels and silk thread hand-embroidered buttonholes, while shoulder seams are made with a gathering method The high-waisted trousers have a wider fit on the hips that fades at the bottom of the leg and is enhanced by double front pleats; this added to the wide waistband with double buttoning and buckle side-adjusters.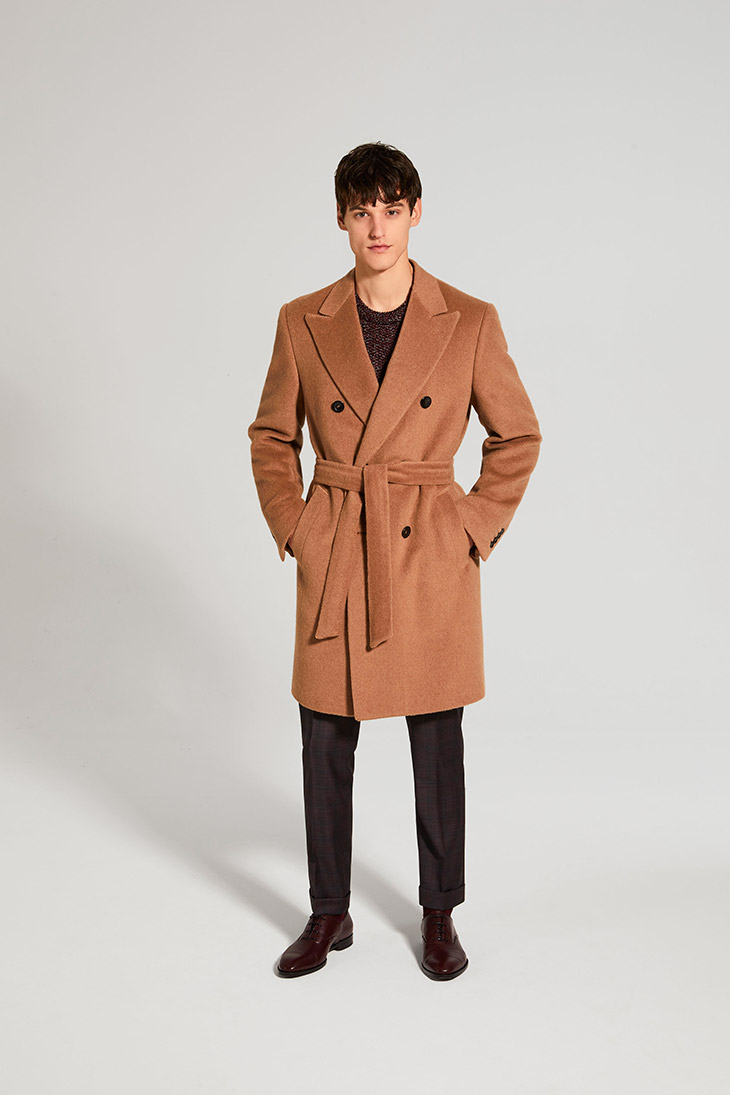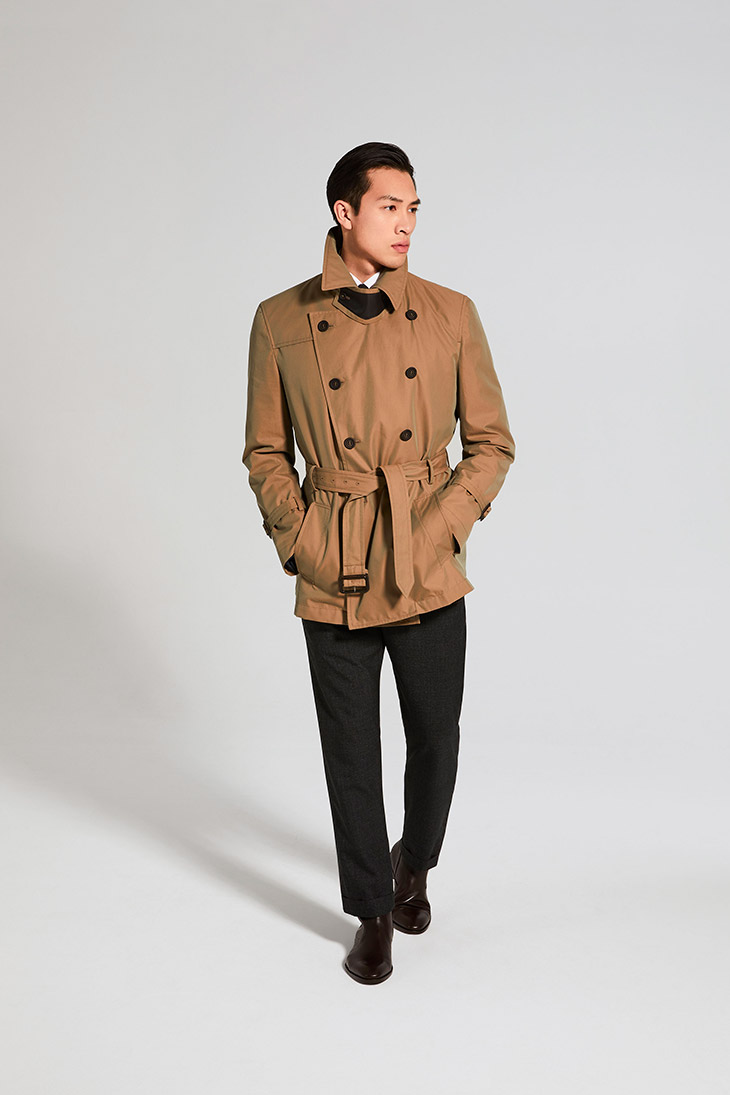 The Canali 1934 is gracefully renovated with precise and judicious stylistic choices in blue, gray, and bordeaux. The line reinterprets the iconic garments of the male wardrobe and the traditional patterns of our sartorial heritage such as Damier, Prince of Wales, and Birdseye. Shimmering and frosted effects on wool flannels, wool-silk bouclés and wool-cashmere blends bring added flair to the outerwear. The characteristic winter camel coat is available as a single-breasted item with wide patch pockets or as a double-breasted robe coat with wide lapels."