Top model Adut Akech takes the cover story of WSJ. Magazine's March 2020 Women's Fashion edition captured by fashion photographer Mikael Jansson. For the session Adut was joined by Adonis Bosso, Ayobami Okekunle, Fatou Jobe, Hamid Onifade, Kyla Ramsey, and Mayowa Nicholas. In charge of styling was Lisa Jarvis, with set design from Gerard Santos, and casting direction by Piergiorgio Del Moro. Beauty is work of hair stylist Rudi Lewis, makeup artist Mark Carrasquillo, and manicurist Barbara Warner.
"Not only is Adut truly committed to everything she does, but she is also conscious of her special role in the fashion world and how her example can positively influence other young girls," says. "She is a model, in both senses of the word." – Valentino designer Pierpaolo Piccioli on Akech.
Akech on her early years in the refugee camp:
So many family members had also fled there that, until she relocated to Australia at age 6, she did not understand her circumstances. "Honestly, I didn't know I was in a [refugee] camp. I still have good memories of those days," Akech says. "My mom somehow made it happy. We had food to eat, clothes to wear and somewhere to sleep. The bigger thing was being fearful each night, not knowing what was going to happen the next day—if someone was going to attack the camp."
Naomi Campbell on Akech:
"When I laid eyes on that little baby, I was just taken aback by her grace and beauty," says Campbell, who met Akech on set for the 2018 Pirelli calendar. "I have her over and make sure she eats, is sleeping." Campbell even taught Akech, who is afraid of flying, her extreme airplane-seat-cleaning technique.
Akech on her advocacy:
She has dedicated her success, including a 2019 model of the year award at the British Fashion Council's Fashion Awards, to raising awareness of refugees. "I want to tell them there is nothing to be ashamed of. I want to educate people [that refugees] are ordinary people," she says. Nothing frustrates her more than those who ask her, "Aren't you lucky?"
"I can't change past generations, but I can do something now," says Akech. "I am a South Sudanese refugee. I want to be able to say that proudly."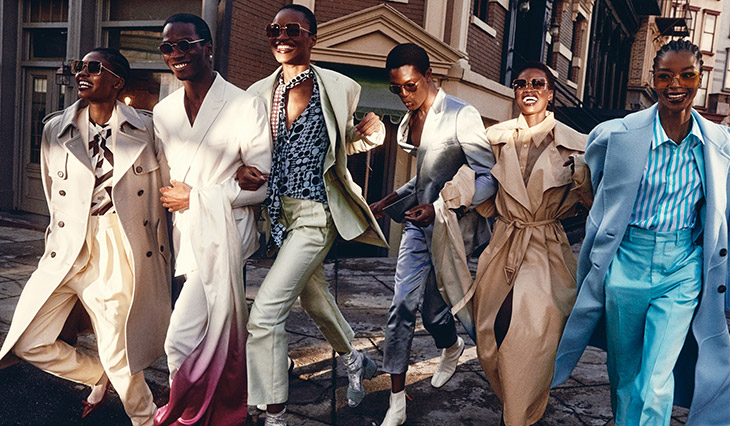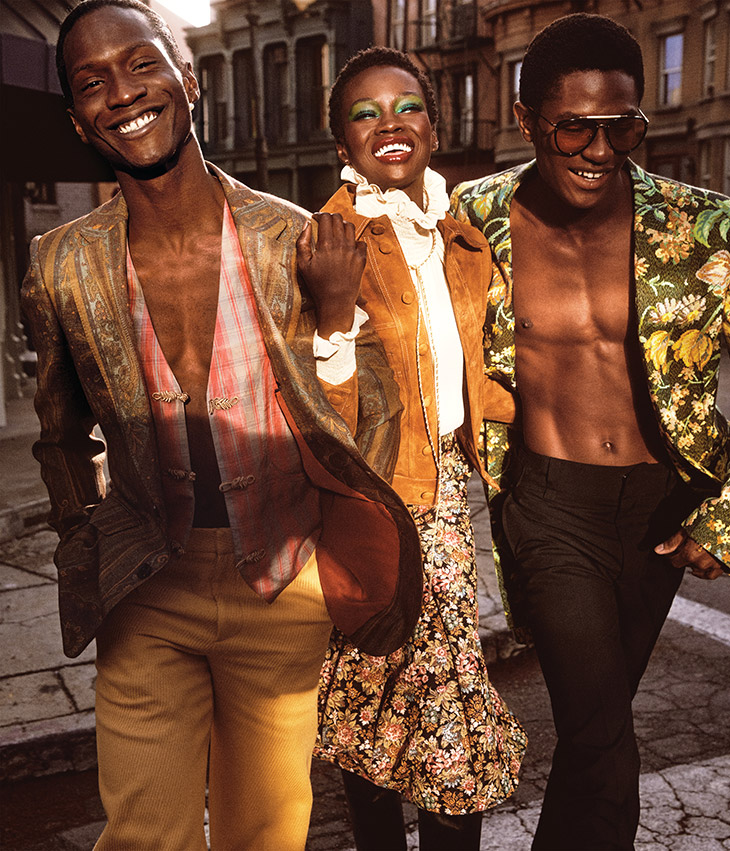 Photography Mikael Jansson for WSJ. Magazine – www.wsj.com
This article is featured in WSJ. Magazine's March 2020 Issue, out on newsstands Saturday, February 15th.