Discover Dawei's Fall Winter 2020.21 collection, that was inspired by a funny looking bird – "King of Marais" shoebilll, presented on Tuesday, February 24th, during the ongoing Paris Fashion Week.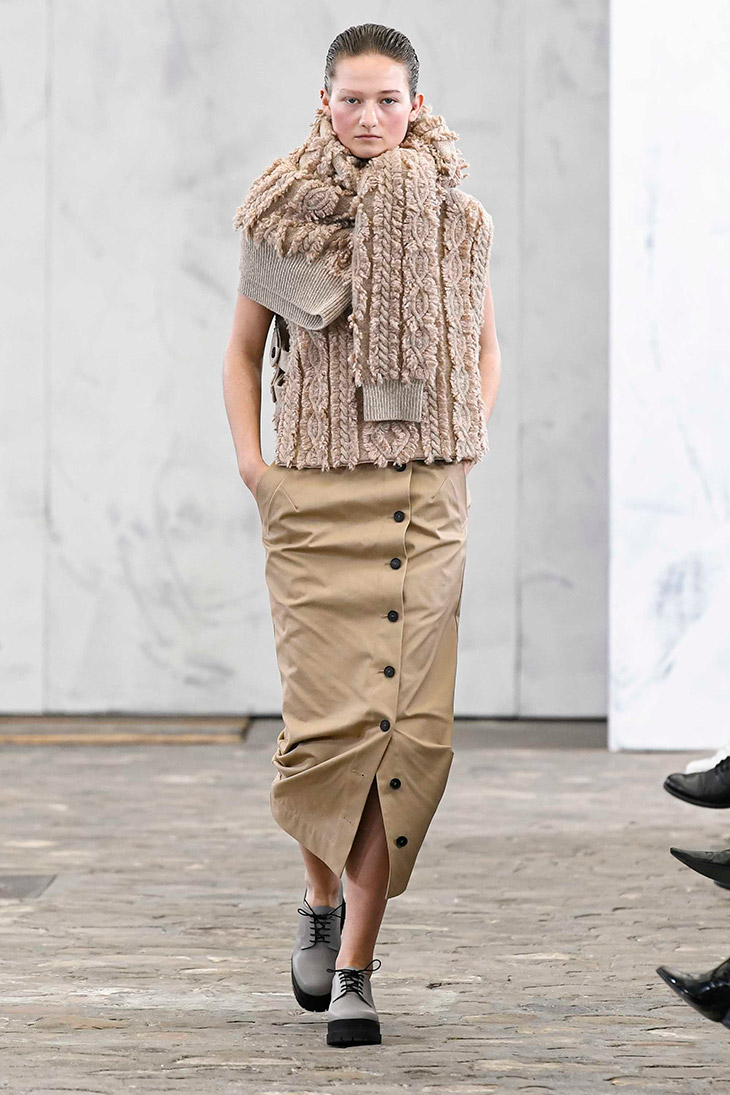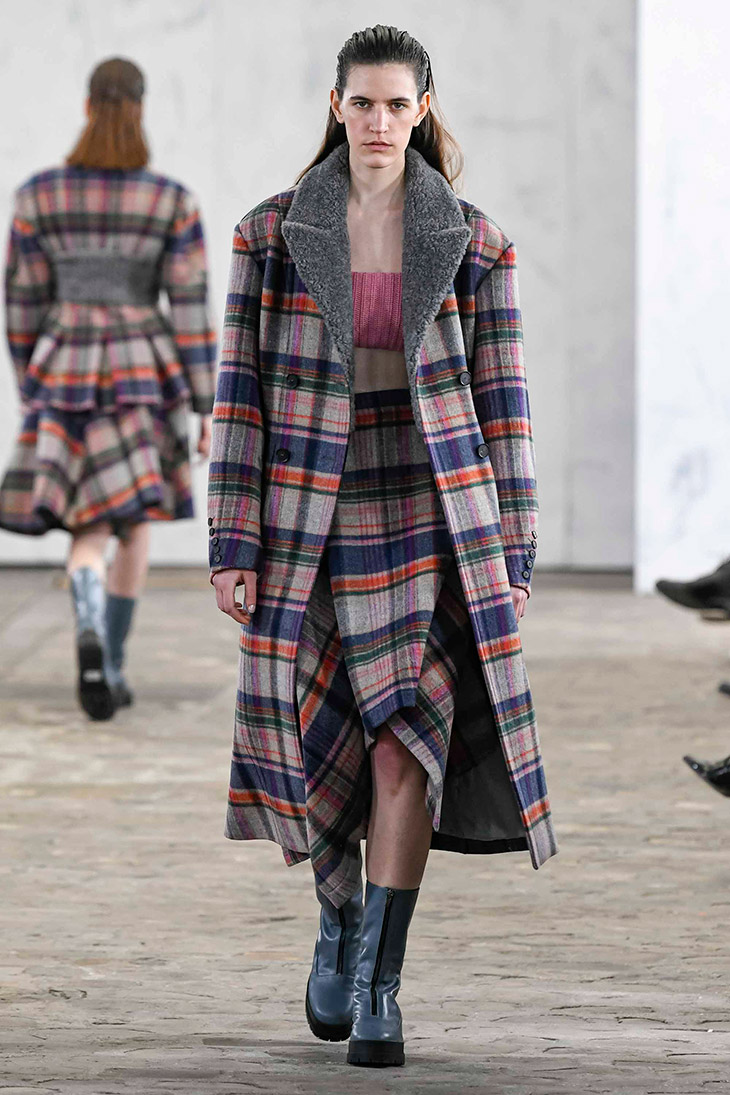 "Put on boots and cape, the journey is heading to the deep of wetlands. Trims on knitwear are like feathers of bird, draping of dress transformed into ripples on the lake surface. Grey, yellow, brown and blue illustrates a scene of late Autumn. Sharing the same name between Le Marais in Paris and marais – the marshland, create some chic visual beyond grass and water. DAWEI took inspiration from "King of Marais" the shoebill, the cute, sometimes funny looking bird is truly forceful in the wild. It's greyish feather becomes tone of the collection and transformed into the silhouette of cape on trench coat.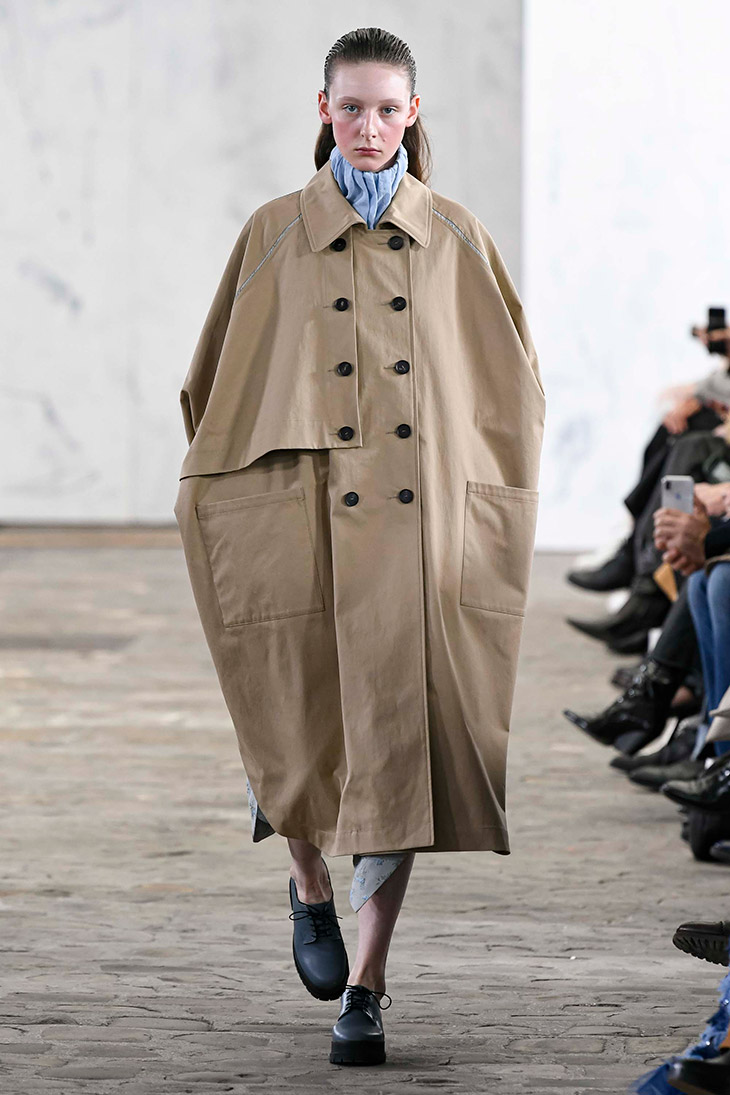 Apart from eye-catching knitwear looks, fabric collage of faux leather, jacquard and sporty satin on classic khaki trench coat also adding a fresh touch to this collection. Minimal sporty elements in elegant shape, ruffles, stripes and checks pattern, deconstruction of shirtdress and oversize double faced wool coat, the DAWEI's signature, combines urban style with a quiet and free attitude.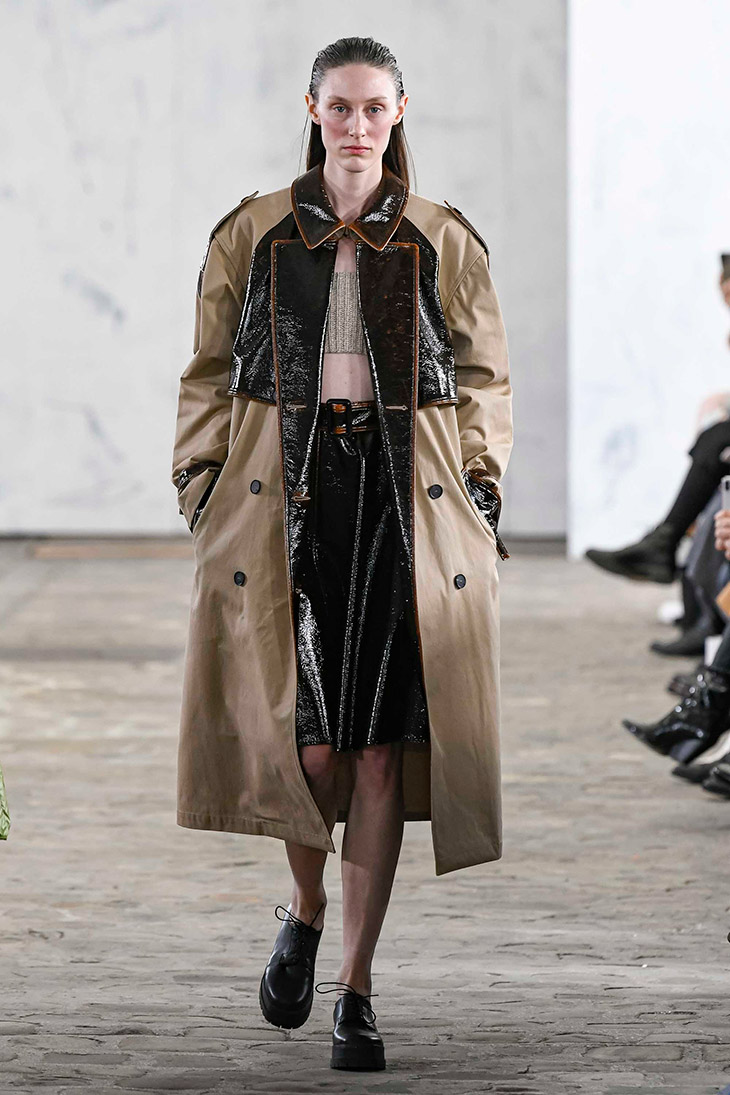 This season, DAWEI collaborated with the French shoes brand Clergerie for two exclusive models developed on three special colors of shoes and the Italian brand Cachmere Flakes for a capsule collection on "Down" coat. By using cashmere collected from combing the goat instead of duck down, DAWEI explores on both materials and sustainable fashion."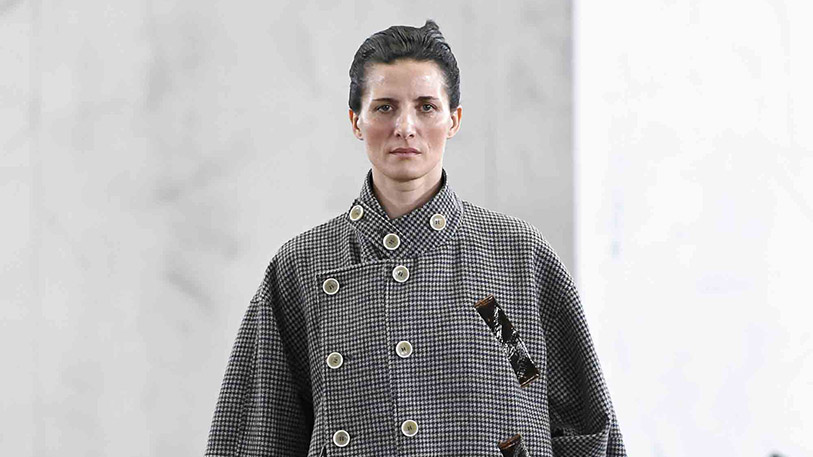 Courtesy of © DAWEI / Catherine Miran Paris