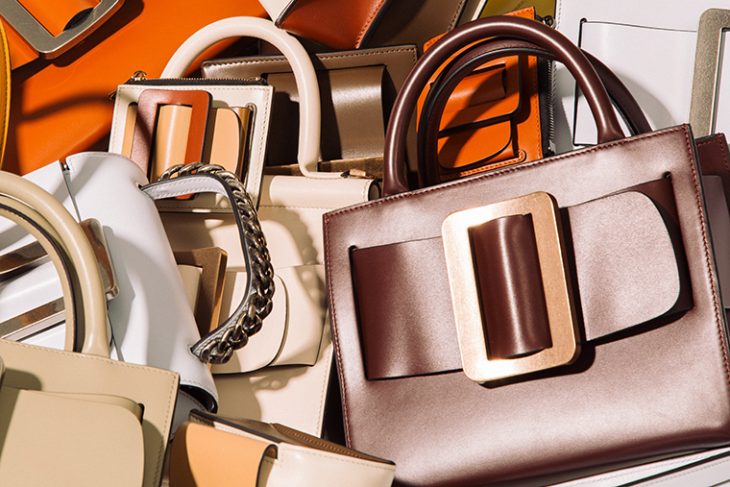 A handbag is a lot more than the place to store and carry your wallets and keys. It's one of the most indispensable accessories that showcases their personality and fashion sense. A handbag is an essential component in our closets and plays an important role in shaping our everyday style. The type of handbag a lady chooses to wear says a lot about her. Best believe it!
For most ladies, careful consideration is given to the type of handbag to be carried while to others, it's just an afterthought. Regardless of which side you are in, the truth is that a handbag portrays the vibe and mood you are having. Handbags are purchased primarily on their functionality; however, they can completely sabotage your entire look. Below are 5 types of handbags and what they say about you;
THE CLASSIC TOTE
The tote handbag is popular among busy career women who are always up and about their business, juggling between work and home. It's ideal for everyday use, perfect for commute even on public transport. The tote is one of the most versatile handbags that you can ever own. It has a million and one uses such for work, gym, beach, shopping or school. The tote comes in different variations and sizes to suit different needs. You can purchase gorgeous quality totes in a number of high street stores. If by chance you are looking for a timeless tote you can always check out a Michael Kors bags outlet. Michael's bags never go out of style. These bags are durable, go well with different outfits and leave you looking like a million bucks.

THE CROSS-BODY BAG
This bag was made with the notion, 'less is always more.' It's a fun, subtle yet functional type of bag. The cross-body bag is well-liked by millennials for its petite size that is big enough to carry a few personal possessions such as phone, keys, wallet and cash. The size of this bag is ideal for travel especially if one is on foot most of the time. It's theft-proof due to its strong fabric, anti-slash straps and hidden zippers. The non-flashy design of this bag easily blends in with the environment rather than attract unnecessary attention for pick-pockets. Carrying this bag is seamless as it doesn't weigh you down yet makes a great fashion impression.
THE BUCKET BAG
Buckets bags have been a hit, especially for the summer. These bags are making waves and ladies, both old and young are running to the stores to get their hands on one. The best thing about this bag is in its roomy nature able to carry the whole world whilst making a fashion statement. The bucket bag is best for someone who wants to use the same bag each day for years on end. It comes in different sizes and materials such as leather, nylon or wool. The choice of material is dependent on the type of function and location you are wearing it to.
THE WALLET
A wallet is a must-have for any woman. It's the one thing that will make you go back home in case you've forgotten it. The primary use of a wallet is to carry cash and cards. They come in different shapes and sizes from various brands. Of course, the smaller the wallet the better it is. The best material for a wallet is leather for its authenticity and durability.
THE BACKPACK
If style and comfort is your mantra then the backpack is the bag for you. Ladies love this bag for its freestyle and functionality without compromising on style. A backpack is thought to be a healthier option especially for individuals who suffer from back strains. Carrying a backpack doesn't weigh you down on your sides like the way a shoulder bag does.