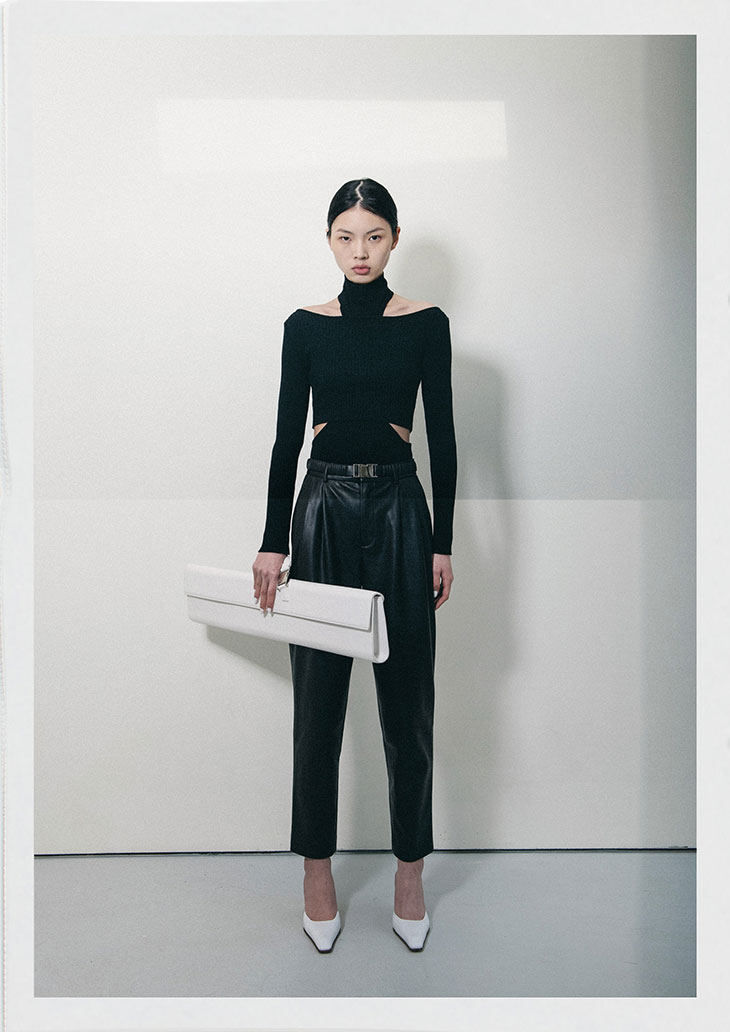 CALVINLUO presented his Fall Winter 2020.21 collection lookbook, inspired by a conversation with 10 women representing modern traditionalism and diversity.
The collection mixes intricate silhouettes, injected with exquisite craftsmanship and attention for the details. Sophisticated hand-knitting and sewing techniques are combined with denim and leather. Trompe l'oeil is combined with knitted sweaters mimicking twin sets and knotted tops.
Calvin has always drawn inspiration from strong women. For this collection he observed how they juggle modernization with individual factors of change and social environment. Redefining the classic woman's wardrobe, Luo's free and somewhat arbitrary expression is one of intemporal modern unity and strength in diversity.