Discover Prada's Spring Summer 2021 Multiple Views collection, that celebrates simplicity in these complex times, the straightforward looks bring the dynamism with sportswear, translating it into a sense of energy and fun. The collection singular statement is replaced by multiple views, presented in five chapters, and interpreted by five artists Terence Nance, Joanna Piotrowska, Martine Syms, Juergen Teller and Willy Vanderperre. With SS21 Prada also focuses on the meaning of clothes, their duality and multiplex – simultaneously speaking of sportswear and formality, classicism and futurism, fragility and strength, and simplicity and complexity.
Prada evolves and changes every season; this season, the part we were shooting and filming felt like an honest collection. Stripped from fashion ideas, which turns that idea into fashion again. It also felt introspective and slightly schizophrenic. A look into the past with the future ahead. I hope that the audience feels that in the movie, a distilled pure and honest presentation of the collection. – Willy Vanderperre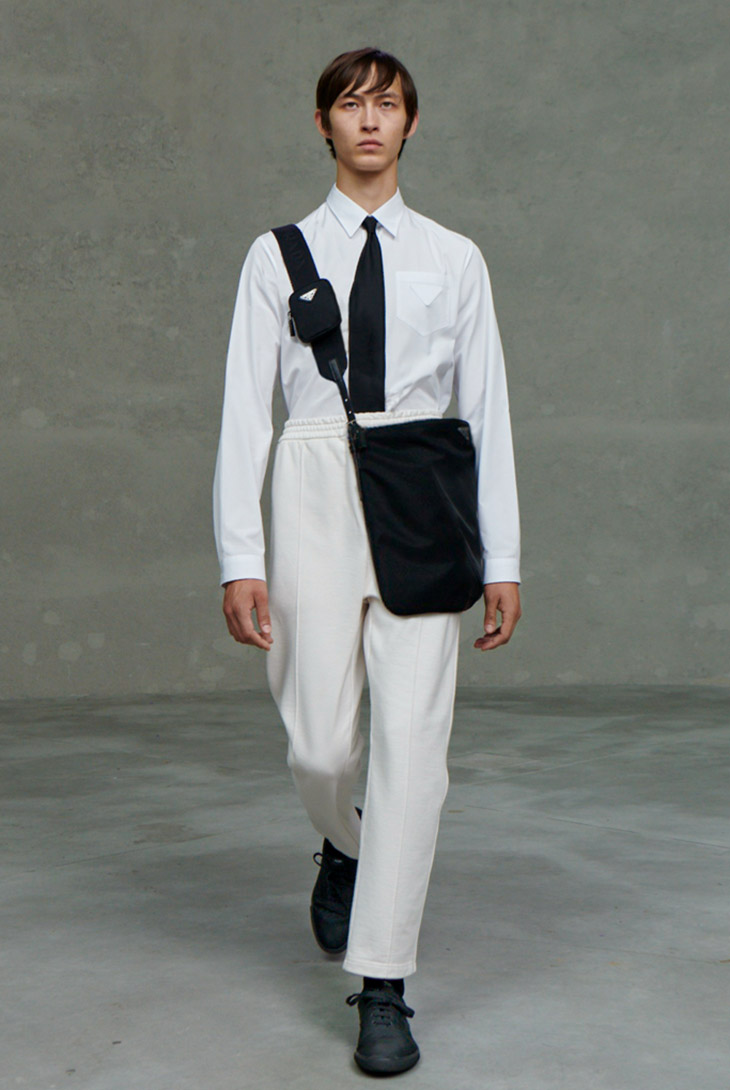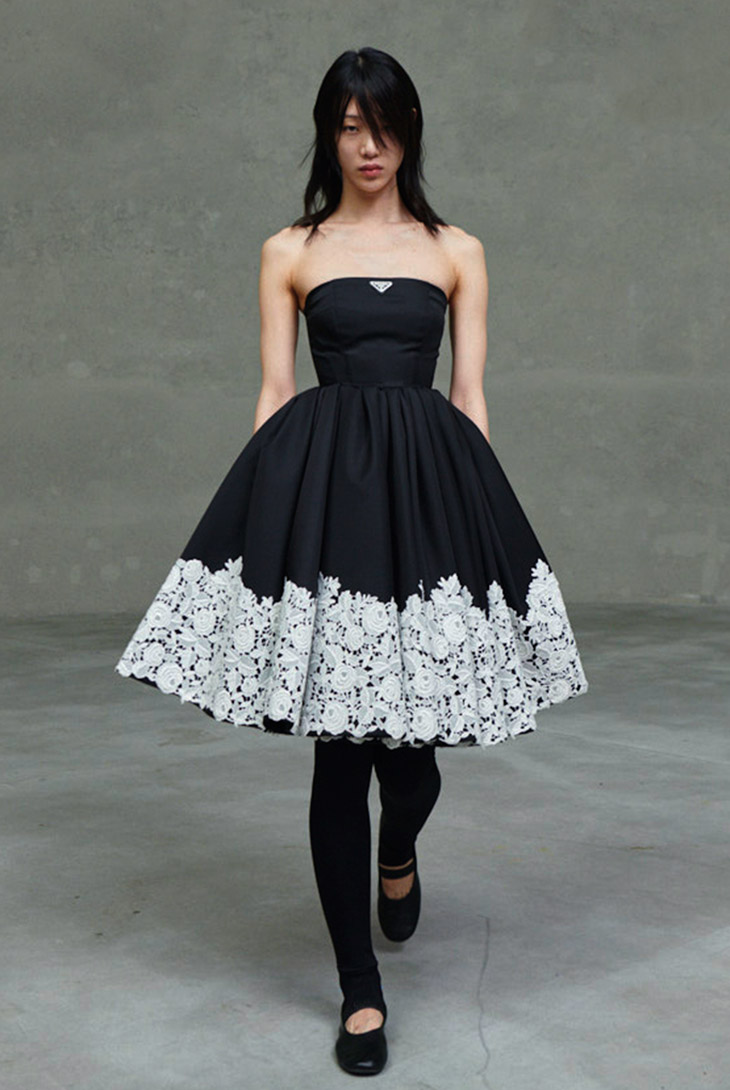 "Terence Nance, Joanna Piotrowska, Martine Syms, Juergen Teller and Willy Vanderperre each propose a film capturing a facet of the Prada collection, distinct and definite in its creative statement and ideology, a point of view on Prada. These inherently and fundamentally echo the traditional fashion show, where each observer has their own physical and ideological vantage-point on the collection, their own opinions, their own observations. It also reflects the reality of this Prada digital presentation: seemingly divergent but again seen by many, this time in their own environments, their own time, their own worlds. This is an embracing and celebration of that multiplicity – when people cannot commune, we can establish a different type of community, united through ideas, goals, beliefs.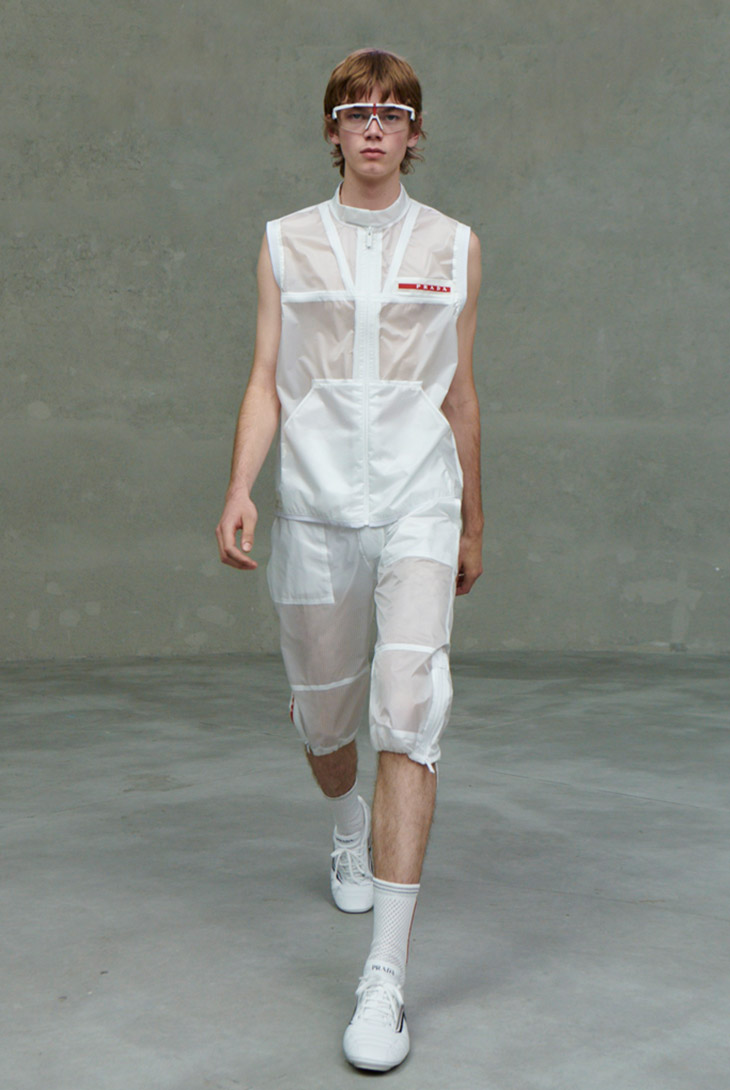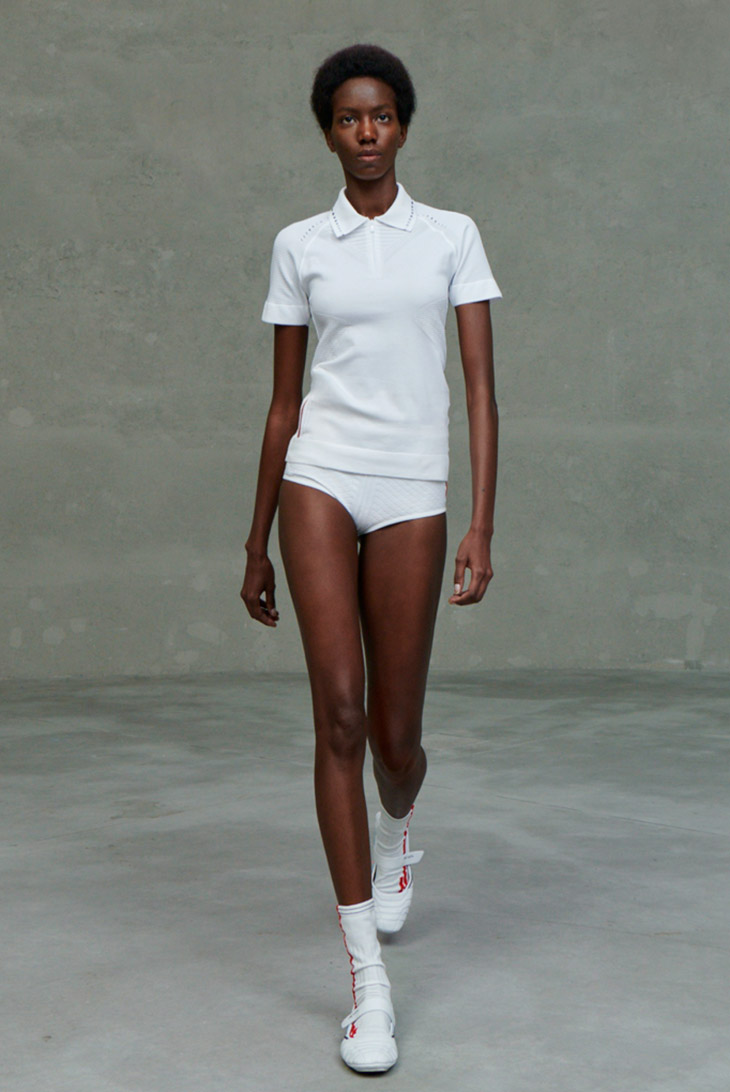 The silhouette for men is sharp and narrow, fitted, with technologically innovative fabrications of Prada nylon and stretch materials juxtaposed with traditional suiting; for women, the same fabrics are given couture volumes and treatments. Then the reverse: industrial outfits in classic fabrications, leathers, cottons, taffeta, and true sportswear, drawn from Linea Rossa, technically innovative, function dictating form. In simplifying and paring back, a logical conclusion is lingerie: a foundational layer, a vulnerability, a fragility and humanity. Pieces evocative of these clothes in both male and female wardrobes – soft knit, fragile colour, light fabric – are worn as everyday clothing. A coat is clutched over bare skin." – From Prada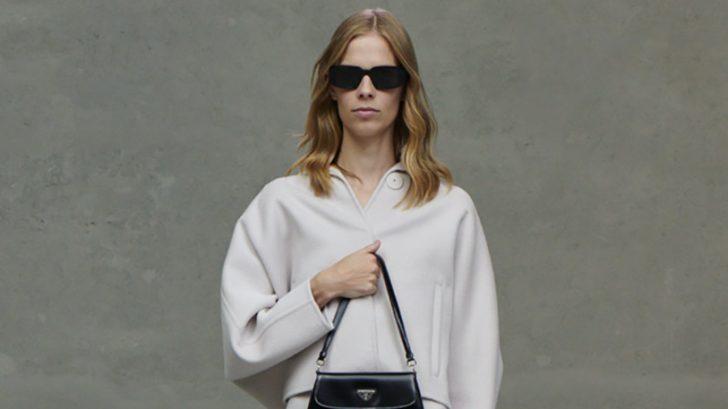 Courtesy of © PRADA