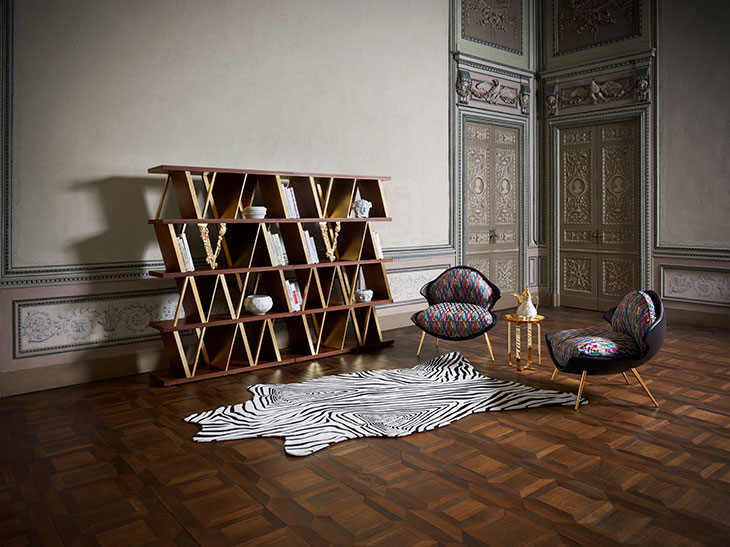 Discover Versace Home 2020 collection, an embodiment of the brand's Italian glamour, featuring an exceptional furniture that combines luxury and interior design. Encompassing lines for the bedroom, living room, dining room, library and office, the new collection translates the Versace allure into a lifestyle concept.
The collection consists of 3 lines: Virtus Collection, Medusa Carezza Collection and The Meduza Collection.
Discover the collections after the jump:
Virtus Collection
The sophisticated Virtus line is crafted from luxurious woods, marble, and leather. Evoking the feeling of carrying a coveted Virtus handbag, the designs feature emblematic Barocco V hardware enriched with acanthus leaf accents. Key pieces boast sleek lines, gold-tone accents, and plush upholstery.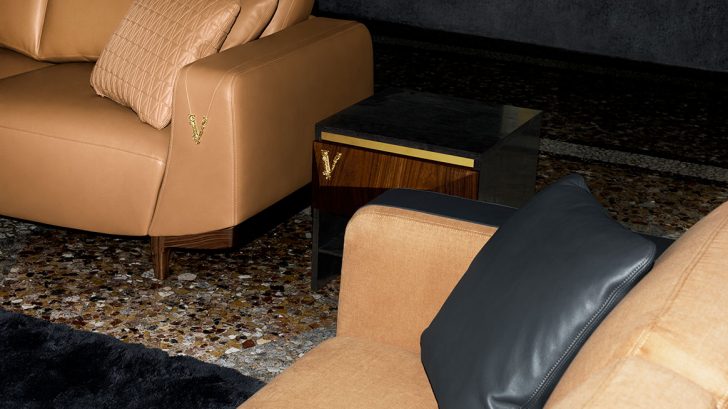 SHOP VERSACE HOME: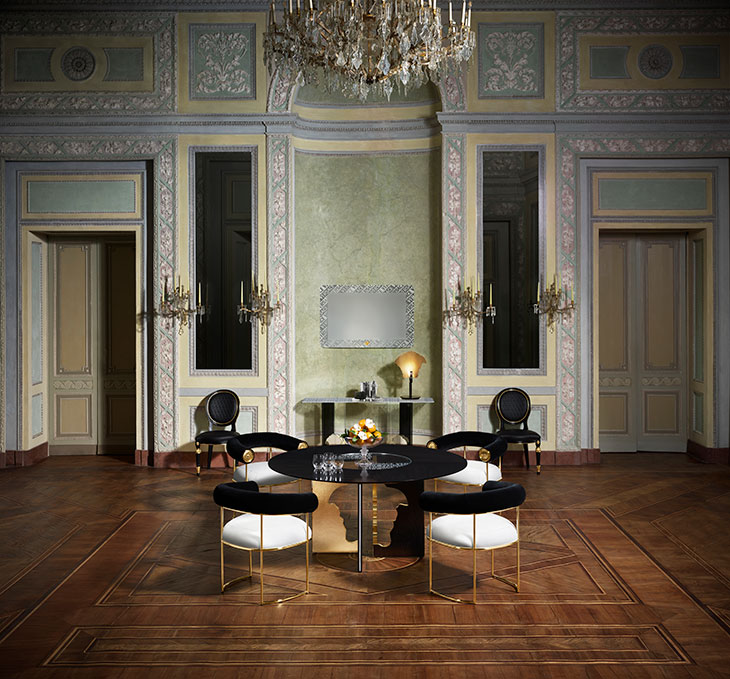 Medusa Carezza Collection
Brand heritage permeates the Medusa Carezza collection. Denoted by Medusa-shaped details and outlines, the range features curved lines accentuated with gold-tone hardware. Expertly crafted, key designs are complemented with leather, velvet and patterned jacquard upholstery. Medusa-shaped illuminations complete the ambiance.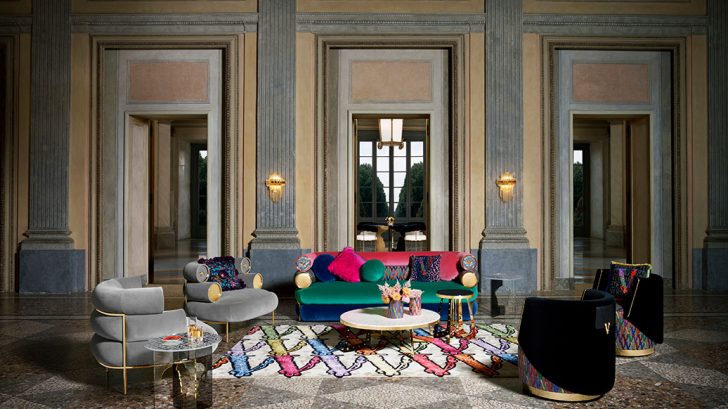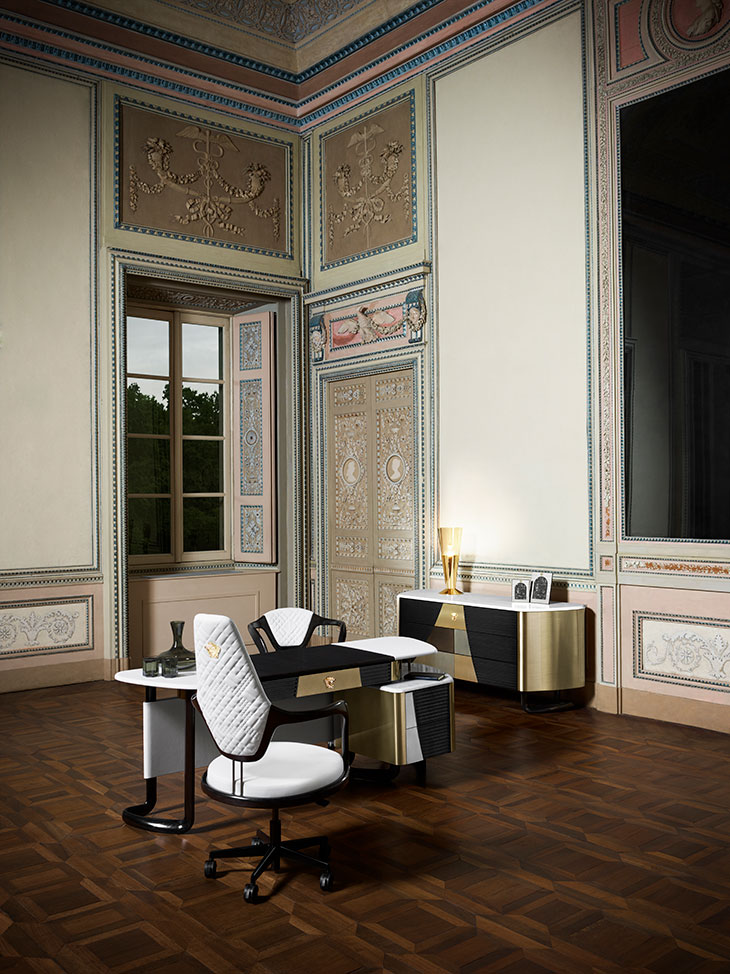 The Medusa Collection
Versace Home's strong aesthetic point of view is translated into the office space with The Medusa collection. A symbol of the Versace creative universe, the mythical woman breathes an air of glamour into the work environment. Crafted in cinder wood, the bold office line features a desk and chairs enriched with leather and golden Medusa décor.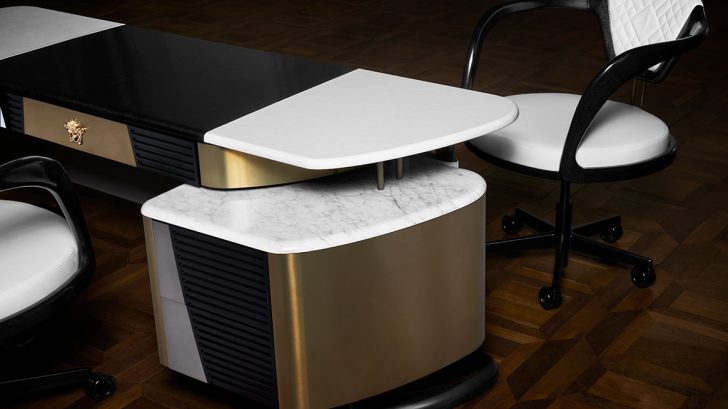 SHOP VERSACE HOME: