Are you looking to discover which labels are leading the charts worldwide but don't know where to start? This season's brand selection is as hot as the long summer days spent by the pool sipping ice-cold drinks. But how do you know which are the most coveted brands of the moment? By discovering what a worldwide luxury audience is currently loving.
To discover the hottest brands of the 2020 summer we will take a look at LuisaViaRoma, one of the most authoritative Italian retailers in the fashion and luxury field. LuisaViaRoma analyzes its audience's online preferences and drafts every month the LVR Top 10 Index, a top 10 of the most coveted brands of the moment selected by LuisaViaRoma's global clientele.
Read more after the jump:
Bottega Veneta
The Italian luxury powerhouse Bottega Veneta comfortably rests in first place for women. The highest-quality materials are knowingly crafted into cult styles, such as the it bag we are obsessed with season after season – The Cassette. The iconic brand also created an exclusive colorway for LuisaViaRoma, adding to its already must-have selection.
Gucci
In first place for men we find the timeless Italian luxury house that is Gucci. The brand is a must of the LVR Index, so much so that this month Gucci is also in second position for women. Alessandro Michele never once lets his audience down: this season is no different, featuring a return to the designer's childhood memories and playful attitude.
With its fun and disruptive approach to the world of luxury fashion, Gucci has conquered everyone's hearts (and wardrobes). This season's collection focuses on cropped silhouettes, bright solid colors and fun prints, all brought together by Alessandro Michele's avant-garde gender-fluid vision and vintage-inspired aesthetic. The Maison is also one of the leading luxury players when it comes to sustainability; its newest 'Off The Grid' collection is the brand's proposal for moving towards a more conscious approach to fashion. Recycled materials and sustainable practices are combined to create an adventurous aesthetic punctuated with Gucci's iconic motifs to create a must-have selection.
Dsquared2
Dsquared2 comes in close second for men, in an ode to a college-inspired aesthetic. Dean and Dan never fail to create fun and rebellious pieces, perfect for a bold everyday look. Embroidered patches are placed onto t-shirts, denim jackets and sweaters. But the Canadian duo's signature pieces remain their washed denim jeans: innovative, disruptive and non-conformist, each denim design boasts a must-have rebellious edge.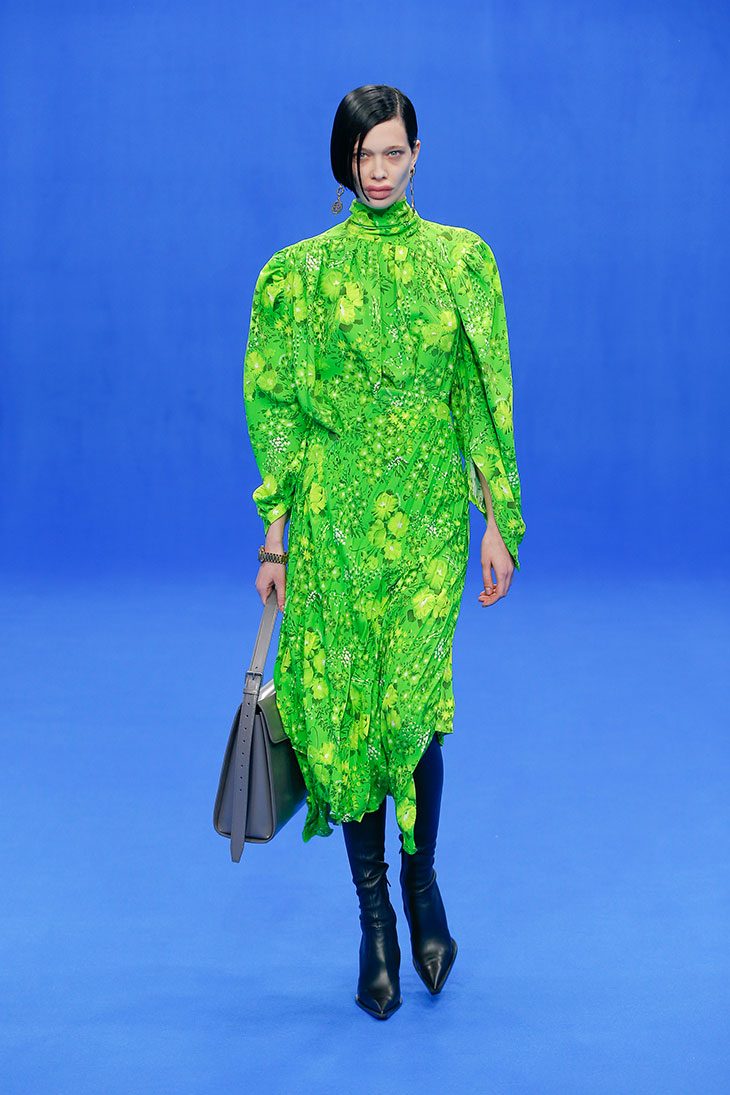 Balenciaga
In third place for women and seventh place for men we find the iconic luxury brand effortlessly combining activewear with contemporary styles: we're talking, of course, about Balenciaga. This season the brand features gym-inspired designs with an urban edge, think oversized silhouettes and clean lines. But the must-have novelty are the vegan sneakers, Zen and Drive, perfect to complete a contemporary urban look. Ironic and always iconic, it's clear why Balenciaga is one of the top three best-selling brands.
Nike and Moncler
The two sleek sportswear brands Nike and Moncler swipe third and fourth places for men. All the sneaker lovers out there can shop the latest drops, as well as the hottest 'Swoosh' selection of urban separates on LuisaViaRoma. Moncler is also presenting contemporary pieces, perfect for a sporty but chic aesthetic.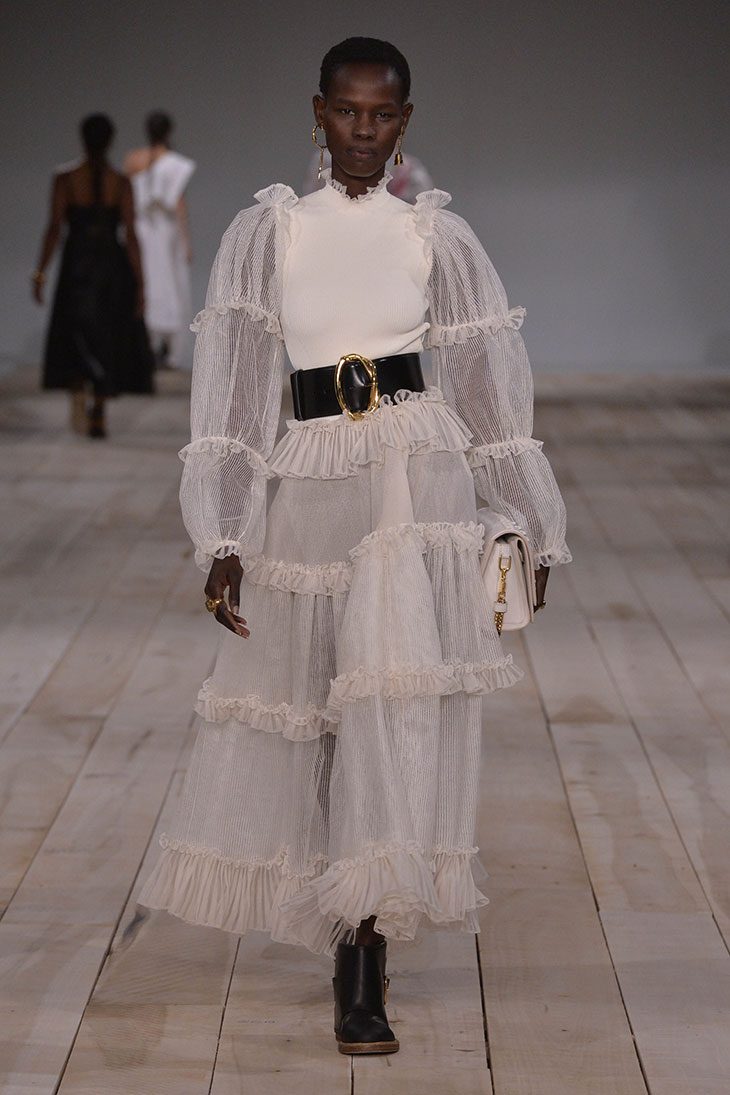 Alexander McQueen
The fourth place for women and eighth place for men are grabbed by one British brand: Alexander McQueen. Featuring seasonal color variations and staple designs, the brand takes inspiration from Art Nouveau for its womenswear collection, creating elegant and modern pieces. For menswear, the luxury house focuses on rich references juxtaposed to clean silhouettes.
Amiri, Palm Angels and Stone Island
Further down the men's top 10 we find Amiri, Palm Angels and Stone Island in fifth, sixth and ninth places. Grungy and underground Hollywood-inspired, Amiri showcases rebellious yet stylish pieces, whilst Palm Angels continues to feature ironic graphic-printed oversized t-shirts and sweatshirts, for the perfect streetwear outfit. Stone Island remains a staple brand for casual-chic separates that never go out of style.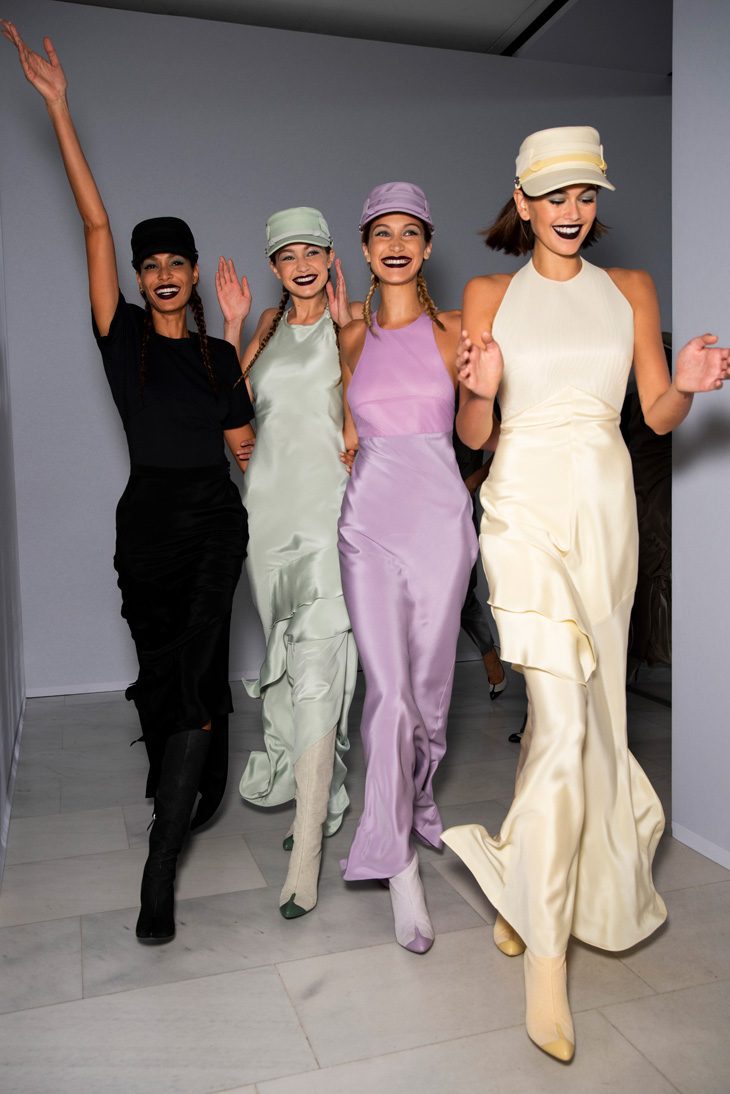 Saint Laurent, Jacquemus and Max Mara
On the women's chart the fifth and sixth places are taken by two French cult brands, Saint Laurent and Jacquemus, followed in seventh place by Max Mara. Anthony Vaccarello re-discovers iconic designs from the brand's 90's archive, creating a seductive and contemporary collection. Jacquemus, on the other hand, looks to neutral tones and basic shapes, always creating must-have staples. Max Mara's collection is inspired by 70's bold silhouettes and color palette, creating a fun and slightly edgy aesthetic.
Valentino
In tenth place for men and eighth place for women stands the ultimate Italian luxury brand Valentino, featuring a contemporary urban aesthetic for men, whilst rocking a romantic yet empowering selection for women.
The Attico and Balmain
Last but not least, on the women's chart we find The Attico in ninth place and Balmain in tenth place. The Italian brand headed by Gilda Ambrosio and GiorgiaTordini continues to create must-have party staples, whilst the luxury French label showcases cool looks that'll make you stand out from the crowd.