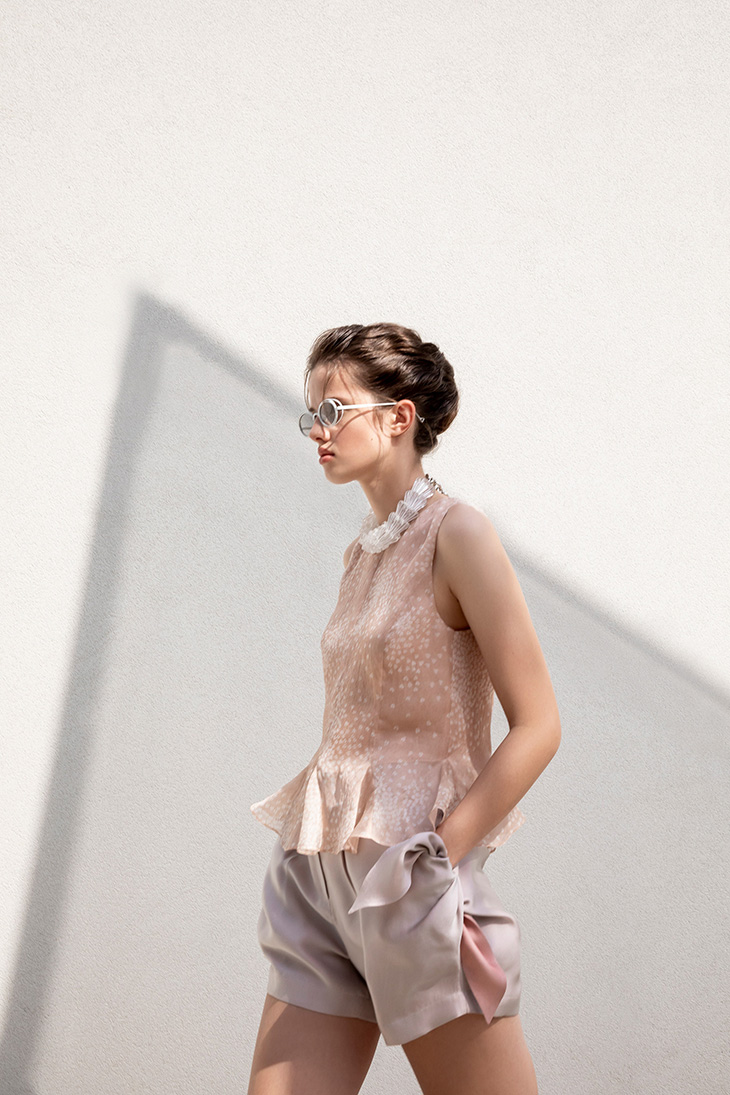 Mr Giorgio Armani was one of the first fashion designers to go for the closed door instead of audience presentation when Covid19 pandemic broke out in Milan. This has unexpectedly happened during fashion week 6 months ago. Come September the iconic Milanese Designer is still sticking to the no audiencer show, despite more than a few brands daring to go for a runway show. For Fendi for example runway hosted a limited audience while Dolce & Gabbana seemingly resumed as normal with a few precautions.
Just as tradition implies Emporio Armani runway follows in the schedule the yet expected Giorgio Armani. While presenting both men's and women's collections.
Mr Armani's menswear collection did not suffer on the count of this merger. SS21 women's featured seventy plus looks, with men's looks counting around sixty.
The collection remains faithful to the label's contemporary sentiment and architectural cuts. If anything the team and Mr Armani only emphasised the architectural with their Milanese headquarters serving as a backdrop.
Where the contemporary strength of Mr Armani's aesthetic comes alive is the short film accompanying the collection. The dynamic "Building Dialogues" fashion film brings the much necessary sentiment of cool to the collections rigid 90s like presentation. As often with an Armani collection while design lines are in essence ahead of their time one can't help but wonder for how much longer the rigid 90s manner of presenting a show is necessary in today's shifting nature of a fashion show. Even then the Building Dialogues cast while bringing the sentiment of cool to another level does not tend to go for the gaze of the hypebeast. Instead with mix of Mr Armani's signature 90s aesthetic the cast appears in front of our eyes as an incredibly cool colony of settlers the crew of the cult Star Trek Enterprise show would run into. The incredibly dynamic short film features celebrity cameos and dance moves in the wonderfully flowy Emporio Armani Spring Summer 2021 colleciton looks:
Continue all the looks from Spring Summer 2021 Emporio Armani womenswear collection: