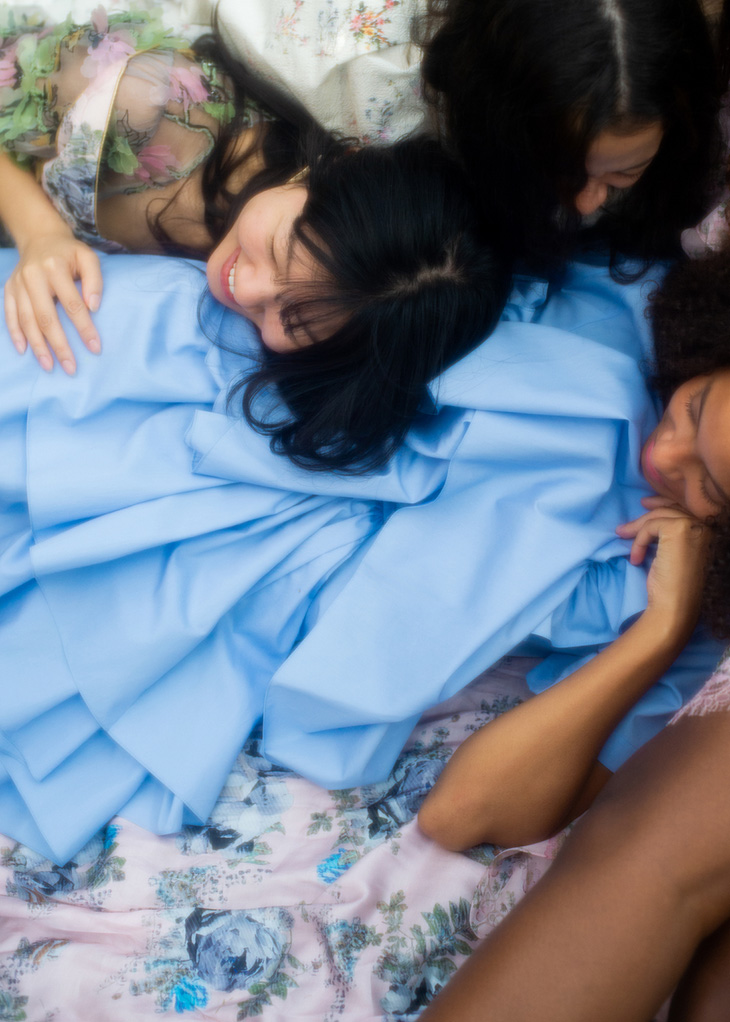 Thea Bregazzi and Justin Thornton started working on their Spring Summer 2021 collection during lockdown. Their workflow was also inspired by the time they have spent during lockdown with their two daughters.
For Thea and Justin the story of Preen has started two decades ago with a small shop in London's Nothing Hill and with the pandemic hitting us early this year it seems the design duo is back to it's basics.
The dreamy world of Preen is still optimistic and in the spring 2021 ready to wear collection it mixes their instantly recognizable sculptural forms with an almost optimistic hope for the new season.
Discover 25 new Preen by Thornton Bregazzi Spring Summer 2021 looks shaped for the next year as well as a unique look into a moodboard book shared by the designers with the international press – both available in galleries below:
Preen by Thornton Bregazzi Spring Summer 2021 moodboard: