South African fashion label Sindiso Khumalo presented their Spring Summer 2021 Minty collection, that was inspired by Harriet Tubman – a women who was born into slavery and as a child worked on the farm, she managed to free herself, and then returned 13 times, to free over 70 slaves from the deep South, risking her life every time.
Speaking to the Black Live Matter Movement, this collection tells the story of a black life that lived through the most oppressive inhuman regimes and still triumphed. It's a message of hope in the struggle. A message we all need now – Sindiso Khumalo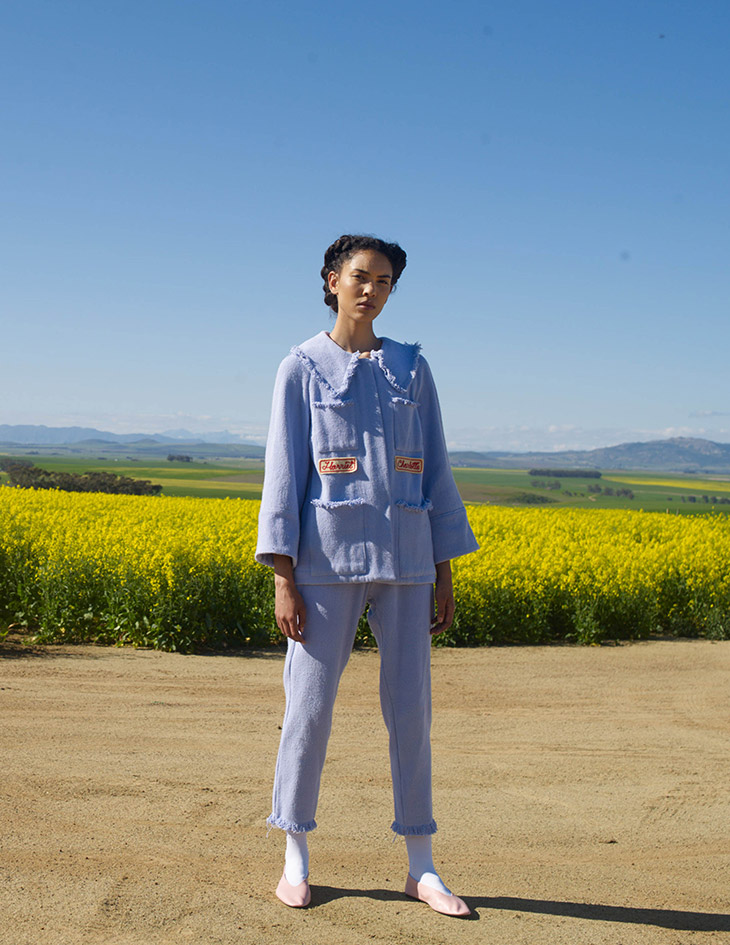 Sindiso Khumalo unveiled their SS21 collection with a film directed by Jonathan Kope as part of the ongoing Milan Fashion Week. The star of the video is Nina Henry at Boss Models. Styling is work of Githan Coopoo, with hair styling and makeup from beauty artist Suaad Jeppie at One League. Music by Gervase Gordan.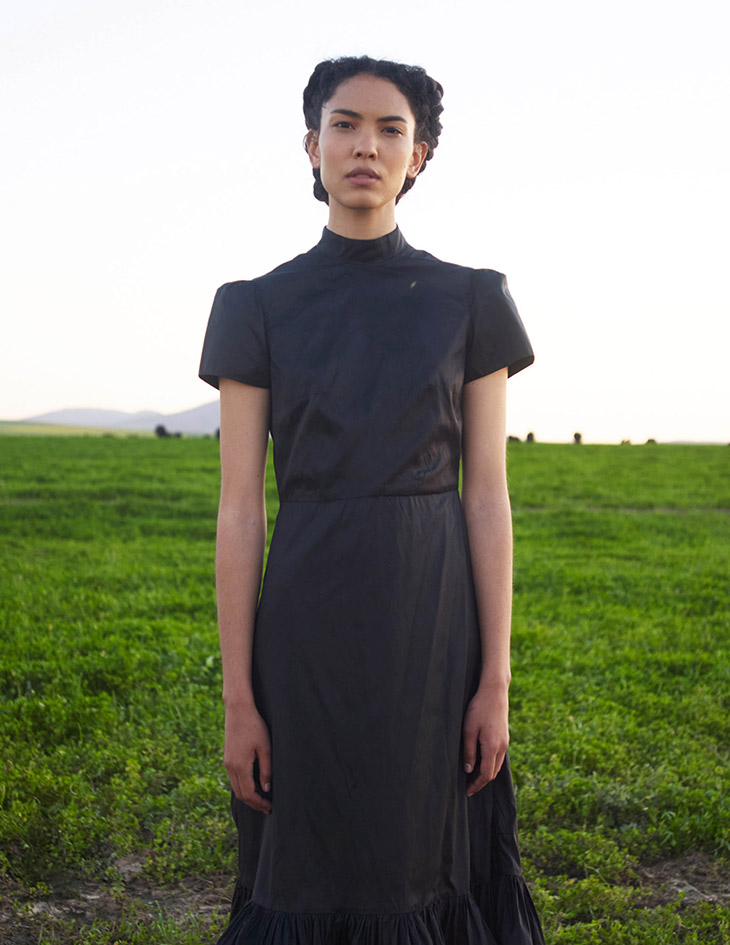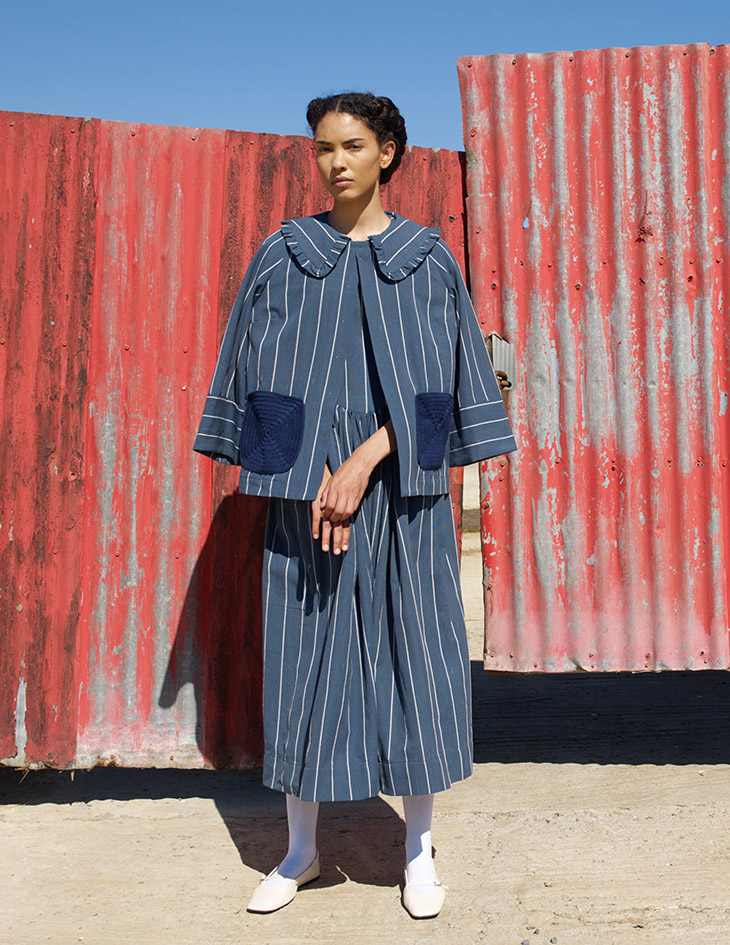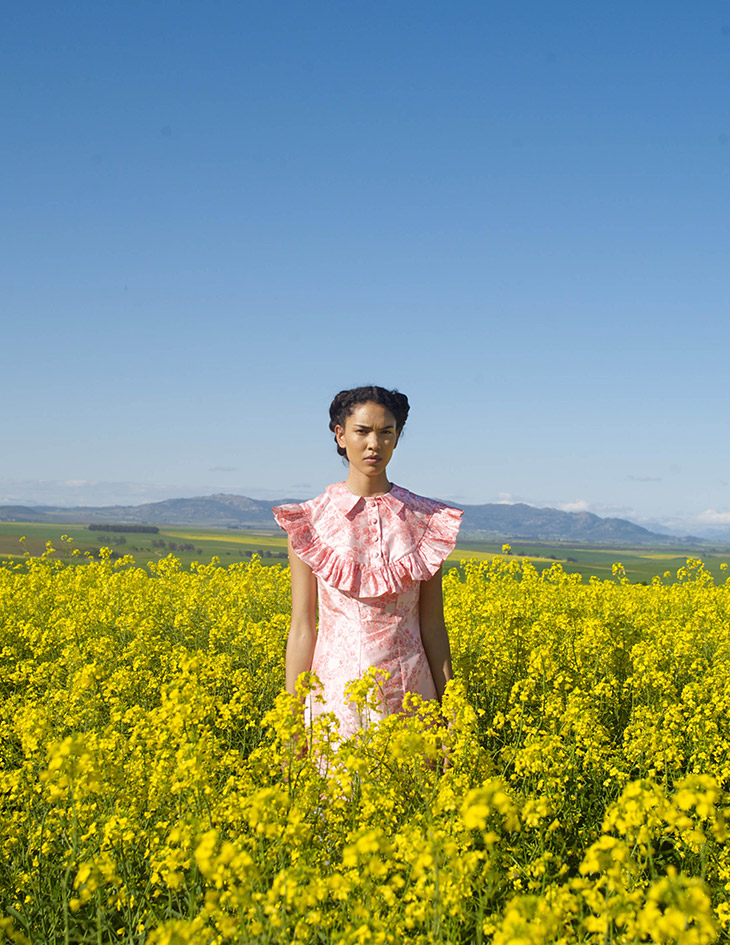 "The collection speaks to the childhood of Harriet, named after her childhood name "Minty" and featuring beautiful hand illustrations from Cape Town artist Shakil Solanki. The illustrations of the cotton plants that Harriet would have picked as a young girl and the Philadelphia Fleabane, which would have been the first wildflower she would have seen when entering freedom land, are all echoed in collars and in prints in the collection. Also it's about reclaiming the land and also her childhood." – from Sindiso Khumalo