Designer ANGEL CHEN collaborated with artist Wang Jiajia for the Spring Summer 2021 Artefact collection, that takes us on a journey across culture and space, presented on October 13th, during Shanghai Fashion Week.
"Jiajias creations, exclusive to the ANGEL CHEN SS21 collection, are a continuation of his solo exhibition "Elegant, Circular, Timeless" presented at SPURS Gallery in Beijing earlier this year. The vibrant colors, the "Eyes", the messaging, all pivotal elements in the works of Wang Jiajia, take on a new dimension when adorning Chen's garments.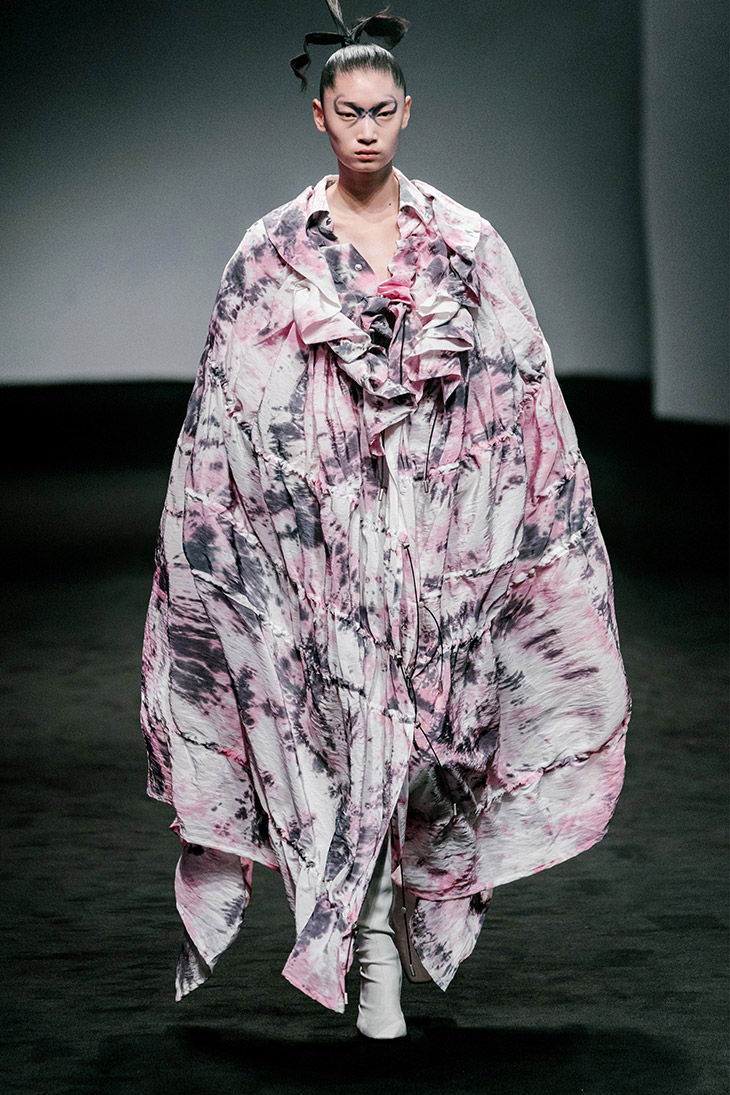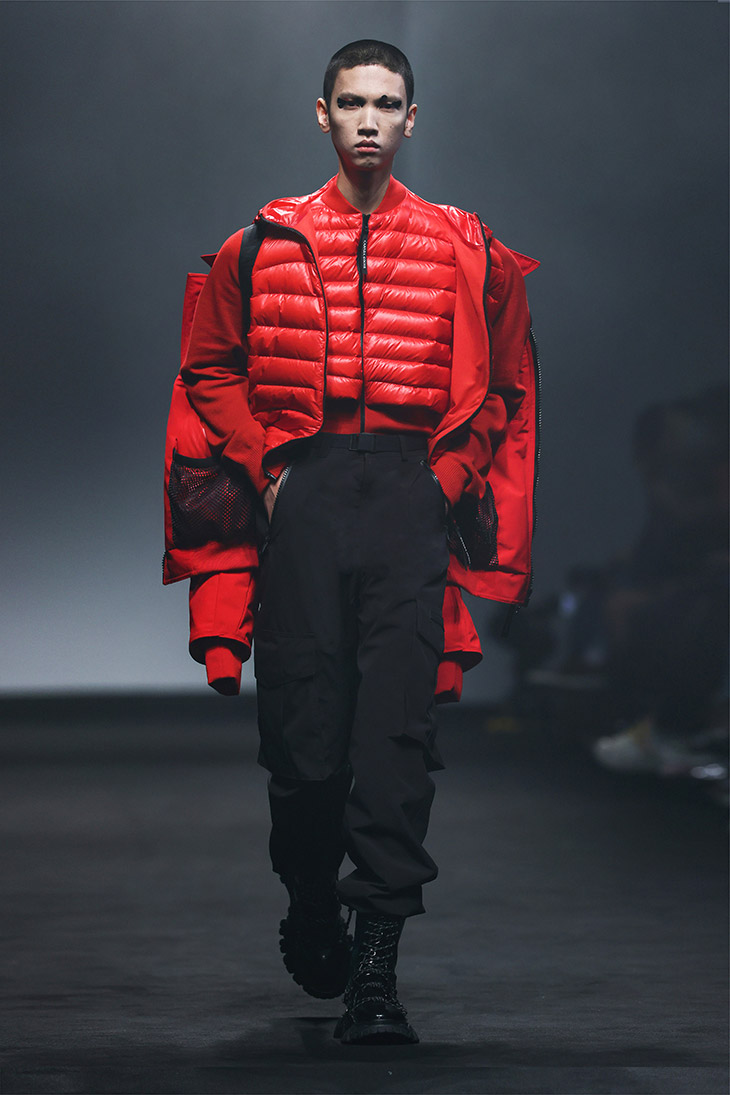 Angel Chen's colorful approach to fashion and fusion of East and West has become her trademark. The same way Angel expertly manipulates color, she instinctively and naturally inserts Wang's artistry in the collection.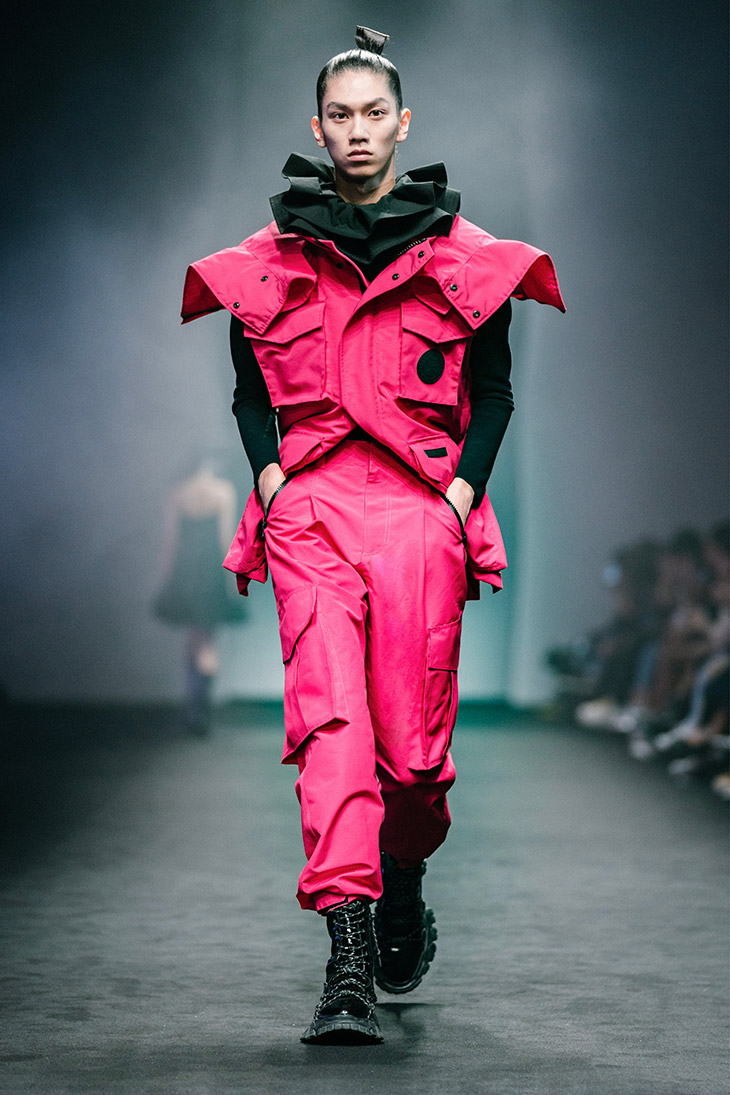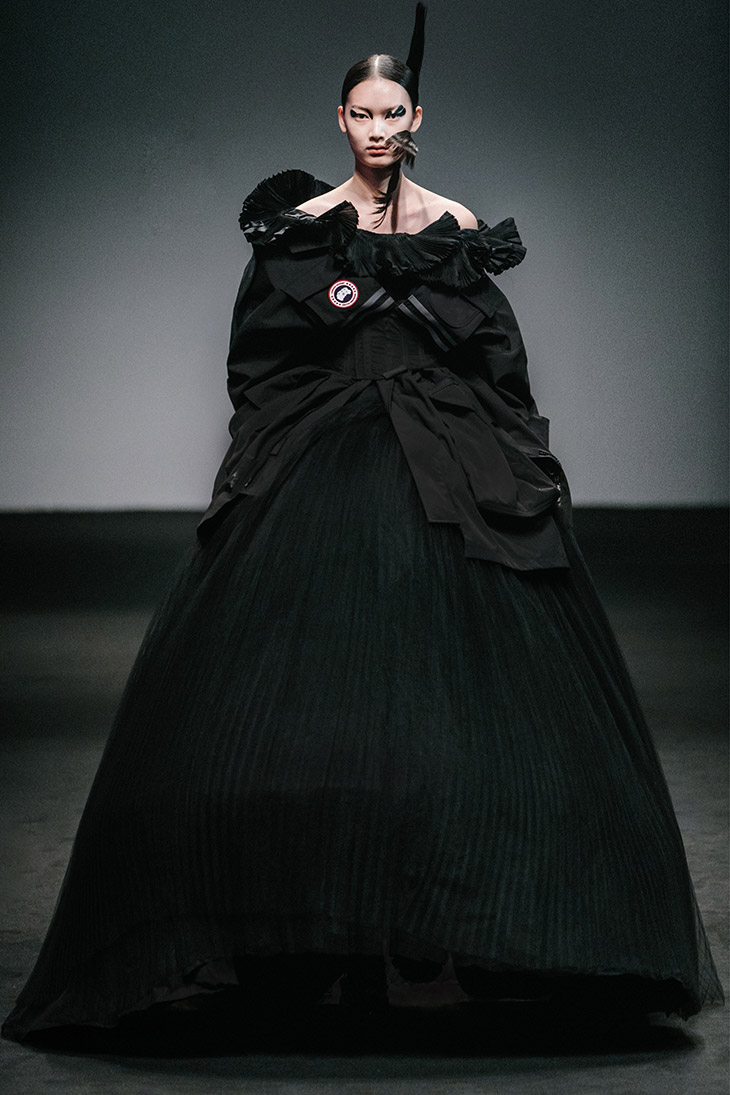 The result is an impactful collection strong in vitality and sentiment. Chen's signature styles find stamina against Jiajia's works in print by adding a cover of transparent sequins, and her choice of carefully sprinkled upcycled Swarovski crystals, to further spotlight color strokes. Angel's maturity is evidenced by the contrast between the playfulness of tie-dye in colors that mirror Wang's art and hinting at her time in Netflix's Next in Fashion, against a debut series of evening looks made out of black sequined separates and color neutral dresses smartly styled with her Canada Goose collaboration pieces." – from Angel Chen