Designer Marie-Christine Statz presented GAUCHERE Spring Summer 2021 collection during the ongoing Paris Fashion Week. Honor Thy Lover's Energy Ceremonialist John James has initiated a decompression ceremony for the show.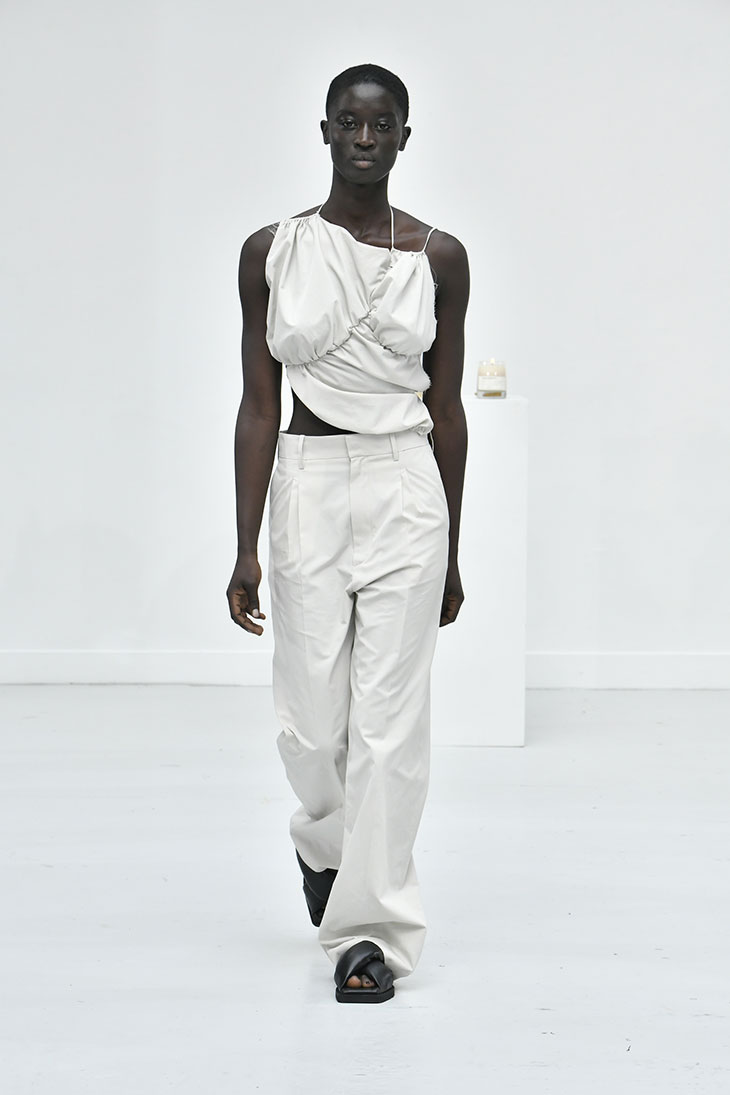 Tailoring and monochrome suiting are the house's uniform and clearly visible in the 30 looks of the collection while adding a softer tone. Marie-Christine Statz translated the vulnerable mood into organic shapes and created additional room within the garments. It feels like a body liberation when everything around you is restricted. Bubbles reshaping the volume, inside-out fashioning as well as patching of fabrics and patterns express the new reality. – from Gauchere
The color palette includes the signature black and white, as well as the earthy, warm hues such as brick, ebony, vanilla, khaki and stone blue, accentuated with a sky blue and bright lemon.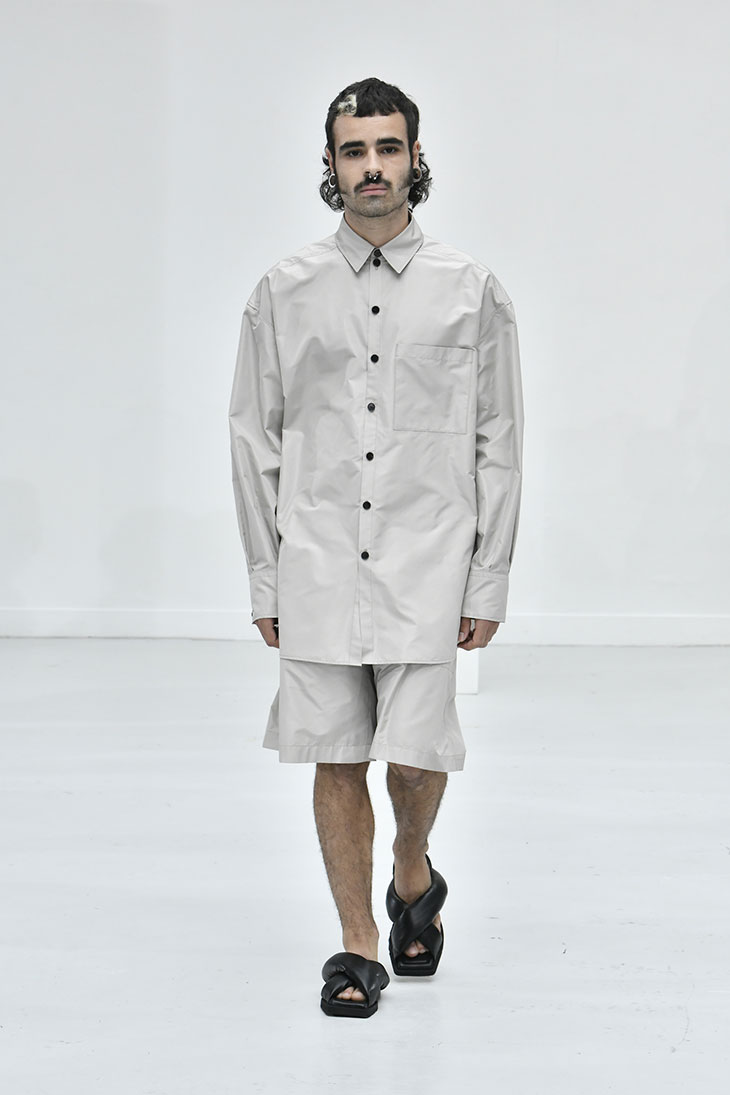 Broad shoulders paired with a small waist continues to be an important silhouette for dresses and blazers. They come in structured linen, coated cotton, super light silks and transparent lace.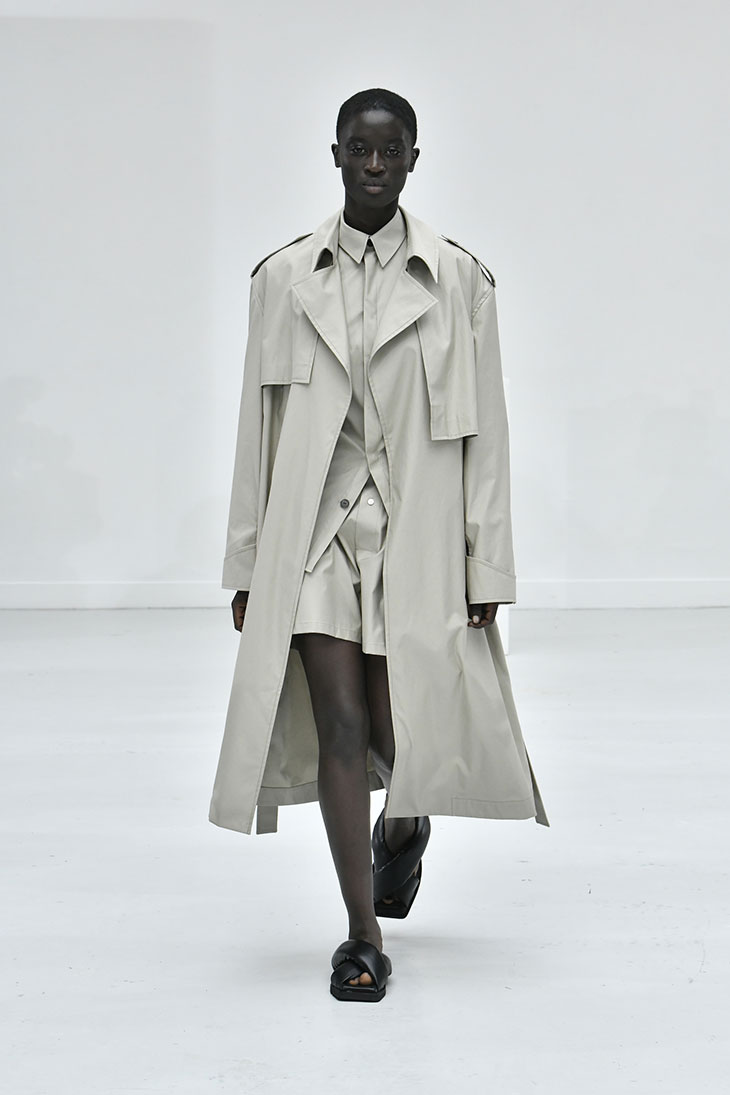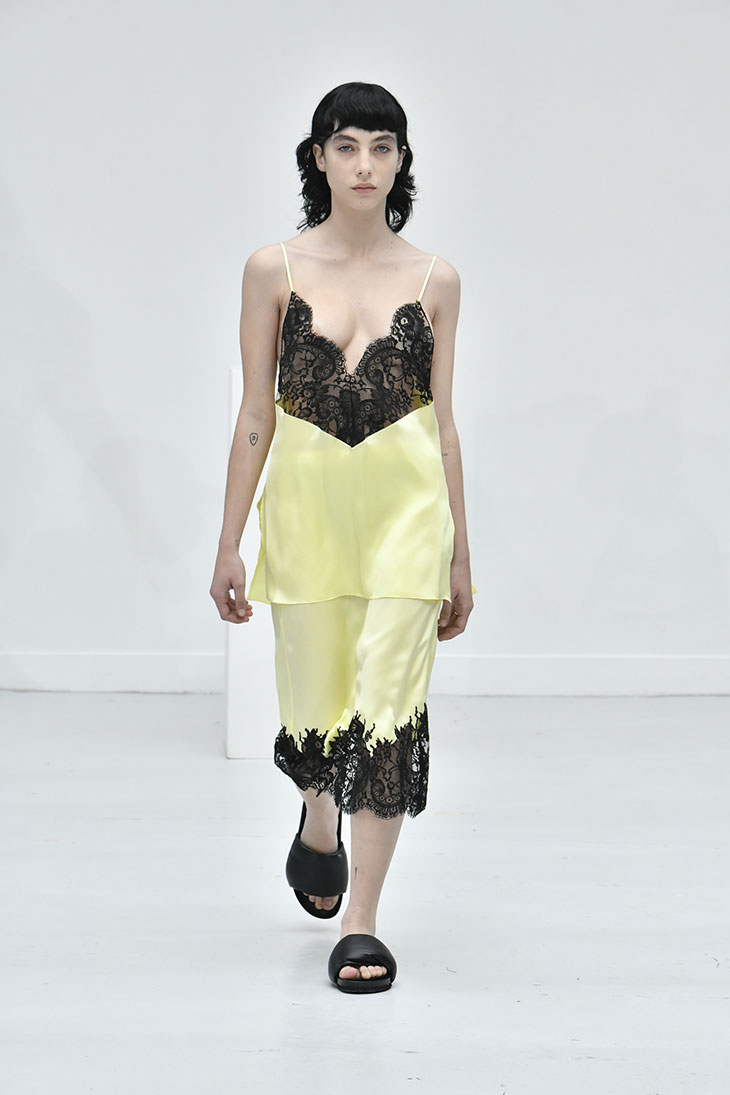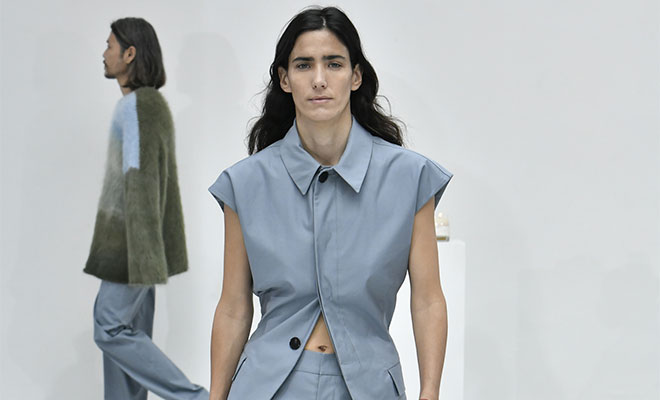 Styling: Sheila Single
Casting: Paul Louisor
Hair: Christian Eberhard
Makeup:Anthony
Preel Production: Napoleon Events
Video: Titre Provisoire