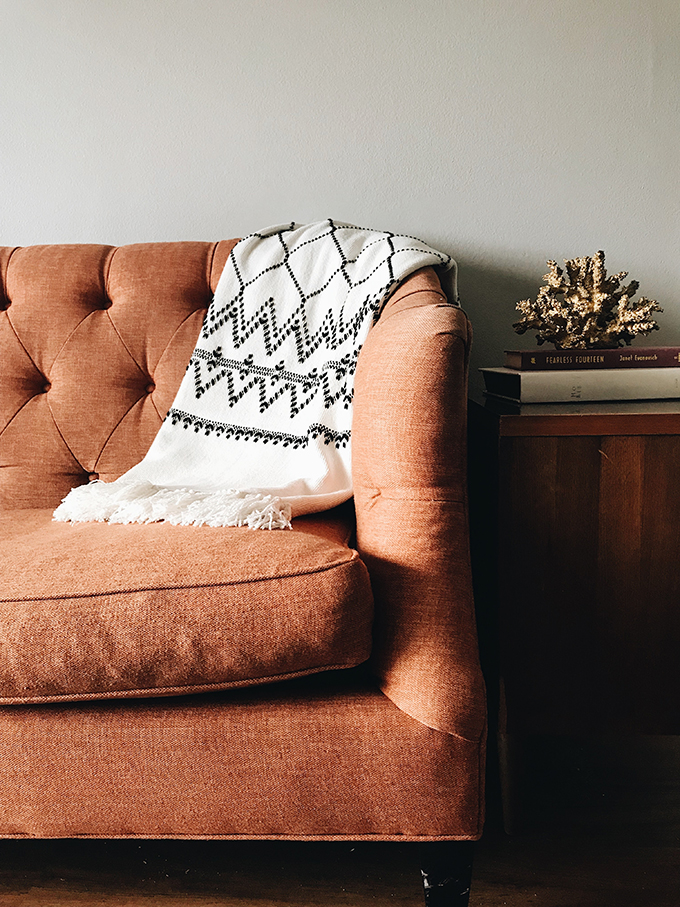 Chief Creative officer for LuxDeco Jon Sharpe with the interior design trends you'll want to get into for Autumn/Winter 2020…
Let's face it, we need some creative interiors to lift us from our lockdown gloom. And with a change of season almost upon us, there's no better time to spruce up your living space and incorporate something new into your home.
None of us were expecting the year we've had so far, and it's vital to make the best of the rest of 2020. Truly enjoying our interiors is more important than ever, particularly as most of us are still at home way more than usual. So, if you've been locked down and staring at the same tired décor, now's your chance to get in on some of the best upcoming interior design trends.
8 Interior Design Trends Ideal for An Autumn/Winter 2020 Makeover

Go pink for autumn…
Yes, really. Pink isn't the obvious choice for the months usually punctuated with browns, muted tones and luxury greys. But pink in just the right chalky finish or pastel shade emits a feeling of tranquility – something we could all do with right now. Think muted rose tones or dusky pinks paired with contrasting deeper colours. This combination elevates pink in away that can truly transform your interiors. Go for Farrow & Ball Sulking Room Pink (No.295) for the kind of muted rose colour we're talking about. Pair it with a deep blue, grey or green for a beautiful, luxe finish.
Warmed up monochrome
At LuxDeco we love this fresh take on an old favourite. Black and white monochrome is always going to be popular, but now it has an added twist. The 2020 way to do monochrome is to fade to grey and use all kinds of cream tones in place of stark white. Add in textures and you can create a whole new take on monochrome. This dispenses with the harsh contrast of the traditional monochrome black and puritan white and adds a coolness of style that alters the feel of your interiors. Think charcoal grey and warmer whites, or off-white stone hues combined with mid-grey.
Think happy thoughts
We may be headed for autumn, but that doesn't stop you putting a spring into your interiors. Colourful rooms combining contrasting shades can lift your mood in a way that's more important than ever. Have fun with your interiors and don't be afraid to inject some colour into even the smallest rooms. Clash patterns, textures and shades to create the kind of dynamic space that makes your heart soar – above all, don't take it too seriously. Pair unexpected pieces of furniture, splash in a contrasting colour shade, pick one stand-out piece.
Transform your home with rich walnut
Hardwood is set to become even more popular as an aesthetic and practical choice this autumn. Walnut's inviting and rich tones offer a luxurious feel and its versatility means it's ideal for furniture, floors and fittings. Search for the exact shade and grain pattern that pleases your eye the most and either stick to one or two truly beautiful pieces or opt for the whole floor.
Go lunar
Bring the beauty of our night skies into your home in a sophisticated way. Think a subtle metallic wash over a deep midnight shade for the kind of starry sheen without looking obvious. Shimmery velvets, dark and rich colours, carefully chosen accents – all of these can be used convincingly to create the kind of nocturnal atmosphere that works so beautifully in winter.
Decorate with autumn leaves
The traditional colours of autumn never fail to lift the spirits. And brightly coloured autumn leaves are ideal to bring indoors and decorate your rooms. Add this natural, warm and cheering touch by arranging autumn branches in carefully selected vases. The oranges, yellows, reds and rich tones work particularly well against a backdrop of white and wood. Beautiful, simple, effective.
Embrace earth tones
Autumn is cinnamon, pumpkin, terracotta and caramel. Not only are these colours beautiful, soothing and seasonal, they add a surprising warmth to your décor too. During lockdown there has been a shift towards an embrace of our natural world with its inherent notes of calm and comfort. And this can be taken further by adding these colours to your living space. If you don't want to completely redecorate, you can still get a great effect by replacing textiles and cushions with the colours and tones of mother nature.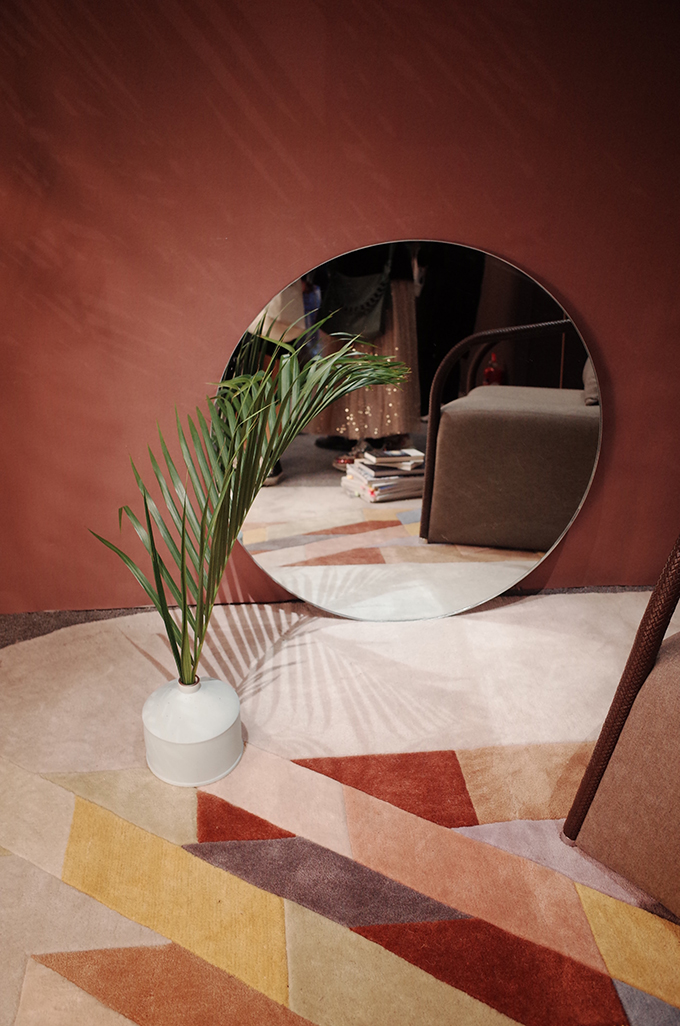 Choose a special piece of textile art
One of the easiest and quickest ways to switch up your interior for a new season is to replace the art on your walls. An alternative to pictures, prints and posters, handmade textile art can transform a space by becoming a key focal point. Bold graphical rugs as wall art work well and add an unexpected twist to your walls.