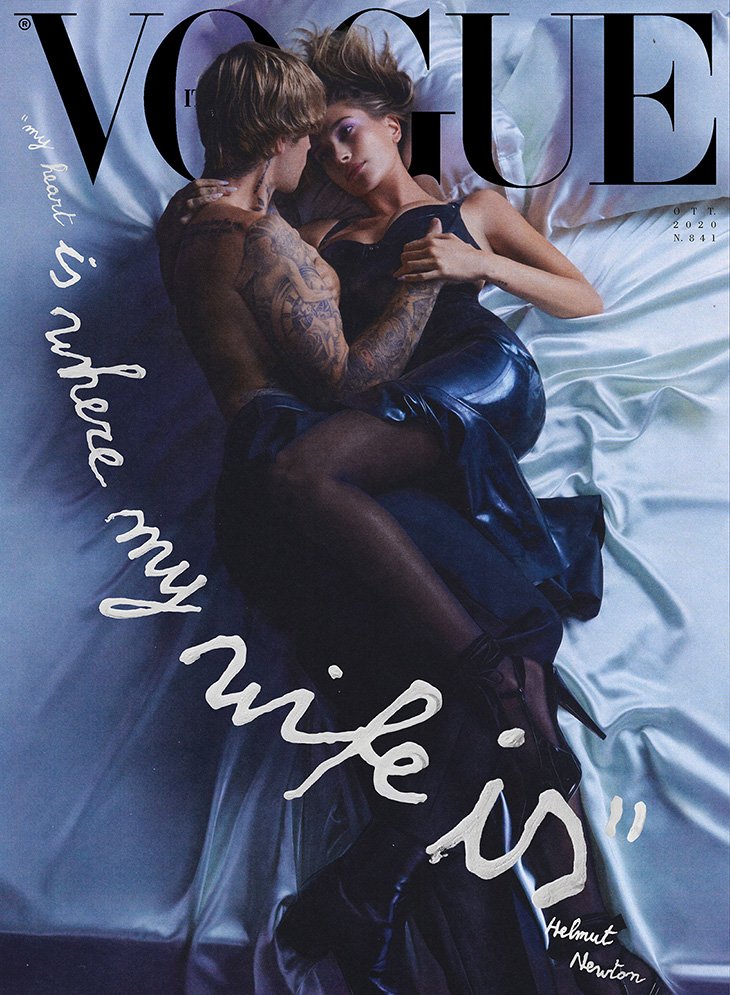 The new issue of Vogue Italia hits the newsstands today with husband and wife couple Justin and Hailey Bieber. The October 2020 issue is prepared as a collectable celebration of Helmut Newton, celebrating hundred years since his birth.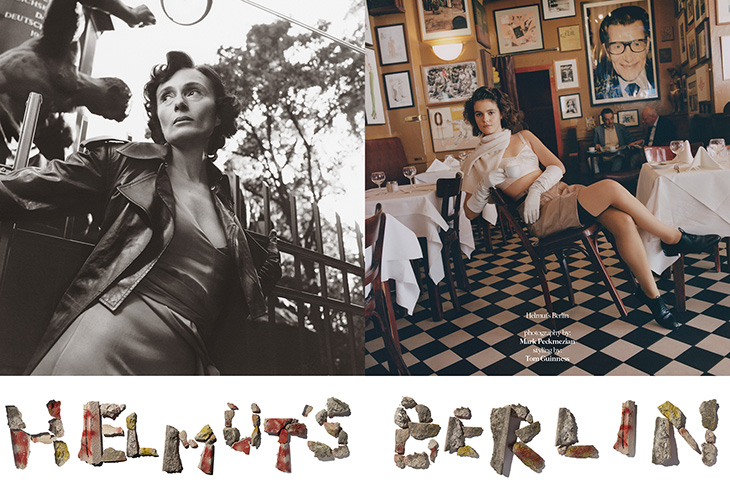 Vogue Italia October 2020 issue is to feature some of the most iconic photos captured by Newton, in addition to stories told by people who knew him closely. To create this issue Vogue Italia team worked closely with the Helmut Newton Foundation in Berlin. Vogue Italia Editor In Chief Emanuele Farneti shared in his Editor's letter:
This issue offers an opportunity to reflect upon questions that Helmut Newton's work continues to raise, and which are as relevant today as they were back then. Where does the homage to feminine beauty end and the objectification begin? If they are depicted from an explicitly masculine perspective, do women necessarily become passive, or can they instead take control of the men who observe them? Is nudity still acceptable in photography, and if so, under what conditions? And what about sex, both in art and in fashion?
Creative collaborators for this issue called by Farnetti and his team to contribute work celebrating the life and work of the great photographer. From photographers who contributed to the issue, to writers, Newton's muses, publishers, gallery owners and friends.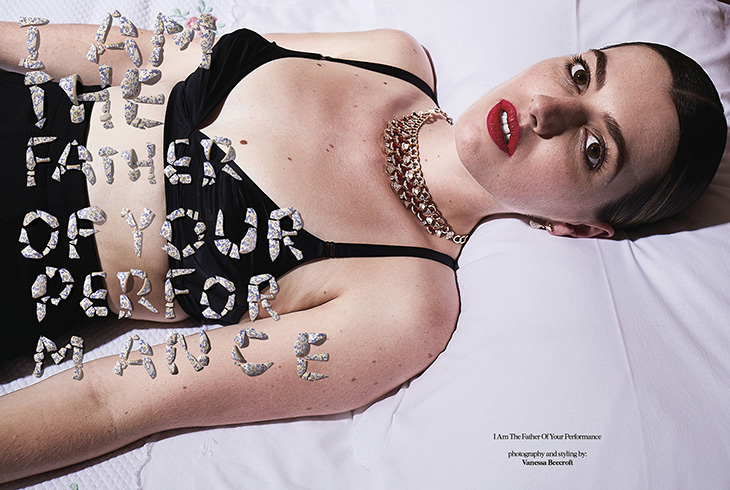 Some of the people reflecting on Newton in this issue are his muses Monica Bellucci, Vanessa Beecroft, Charlotte Rampling, Eva Herzigova and Clara Saint; Carla Sozzani, fashion designer Christian Louboutin and publisher Benedikt Taschen. Vogue Italia team adds talking about the October 2020 issue:
Telling Helmut Newton's life story raises some topical questions on issues such as the objectification of the female body, diversity, decency, morality, censure, freedom, irony, good and bad taste, making for a magazine that is overflowing with reflections and marked by a notable presence/absence of June, the wife of the great photographer, whose gaze always enriched and completed him.
The intimately striking cover featuring supermodel Hailey Bieber and her husband, was photographed by Eli Russell Linnetz with styling from Mel Ottenberg.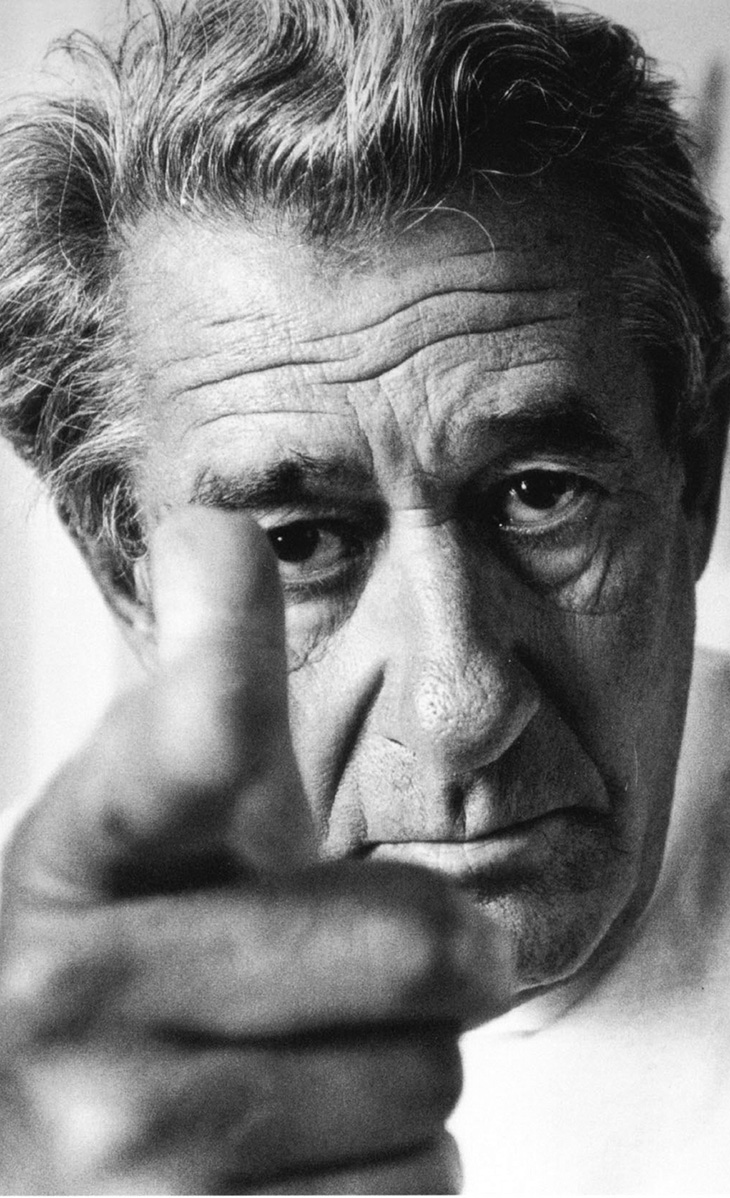 The cover itself also marks their anniversary, nevertheless the series also pays tribute to the love between Newton and his spouse June. The photographer's quote is used appropriately for the cover: "My heart is where my wife is".
All images courtesy of Vogue Italia; Vogue Italia October 2020 issue is now on newsstands.