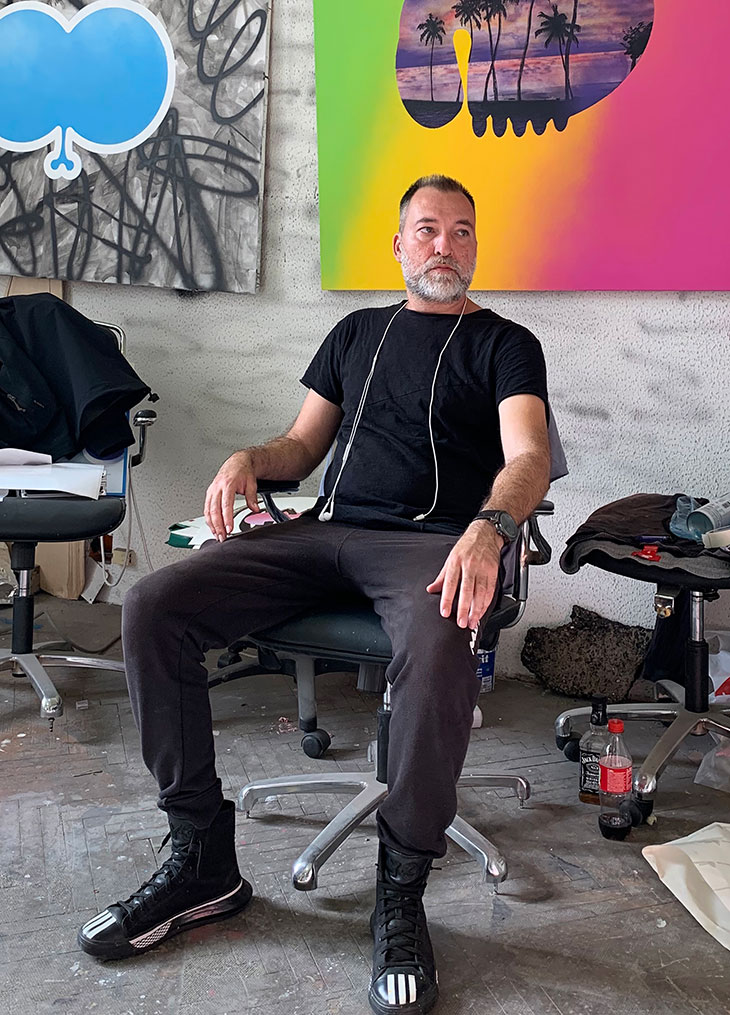 Editor KATARINA DJORIC sits down with Belgrade based artist KOLYA BOZOVIC to talk about navigating influences while looking for one's unique voice as an artist, working closely with Yoko Ono and the future of art.
Read the interview after the jump: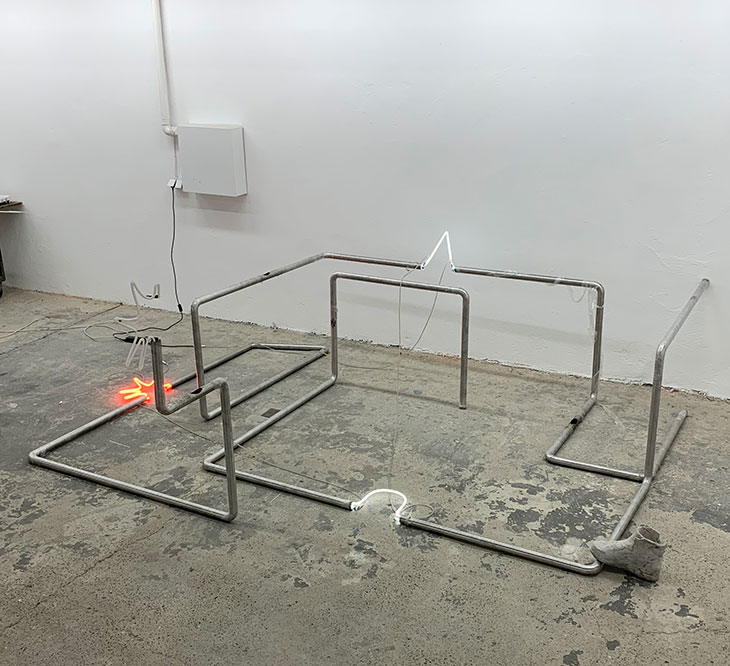 Is there a difference between Kolya Bozovic, the person, and Kolya Bozovic, the artist? I don't think so, I don't know if I've ever been able to, actually, separate those two personalities. My self-confidence stemmed from that, my happiness as well. The pleasure after working in my studio gives me the strength to withstand all the temptations of everyday life. For me, "bad mood" is sometimes incomprehensible. I feel a little sorry for people who are not interested in being creative and can't imagine doing anything different.
How has this year affected your mood? It was interesting at the beginning of the year when the world we knew changed due to the Covid infection. Just for a moment, for a brief moment, it seemed to me that I was doing the wrong job, which no longer serves its purpose. However, it quickly became apparent that creativity and creation are needed in all life circumstances.
I am currently collaborating on an interesting project Bite of Art, which involves the virtual promotion of art, very appropriate for the time of the pandemic. For me, there is always a need for art, or maybe I am just a lucky person who owes it all to certain good coincidences.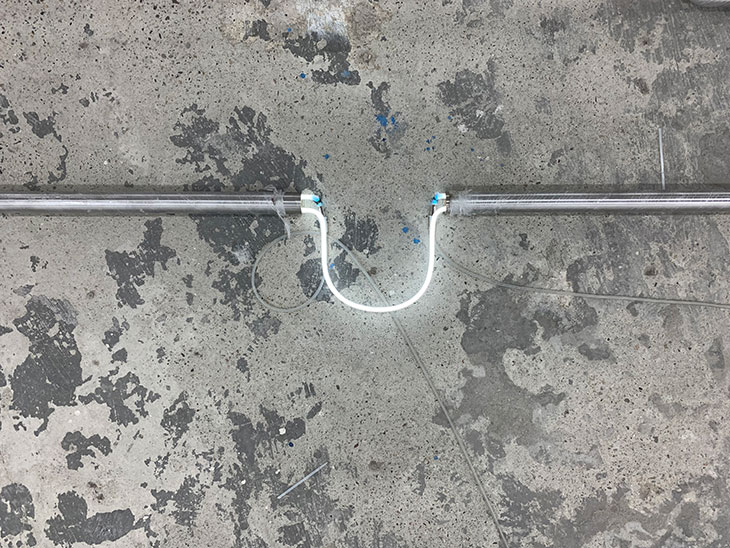 Tell us about your art influences. There are many artists whose work I love, I pass them through myself, my filters, and then, I throw them out and express myself through observations.
For an artist, the context of the place where they are located is quite important. In that sense, for someone like me, who spent a great part of their life in a socialist society that built an independent political and cultural model in relation to the capitalist West and the communist East, the discovery of Pop Art was very important. Pop Art, apparently, was not taken seriously in our country. After that, in the 1990s, I became obsessed with the emergence of phenomena such as then Young British Artists, who gathered around the Saatchi Foundation. My friends and I were excited to realize that at that very same time, we, too, were moving within similar ideas, as were those presented in London.  Then, for us, Damian Hirst, Jeff Koons, Jenny Saville, Sarah Lucas were real heroes. The idea of Star-Artist has always been vibrating to me.
Today, people may be mature enough to become aware of our hidden powers.
So, how do you feel about role models now? When I left the local framework in my thinking and promotion of my art, when the context of my work and life changed, my role models also changed. At the moment, it is interesting to observe how some artists live, think, or even how they misrepresent. This is made possible by online life through applications such as Instagram.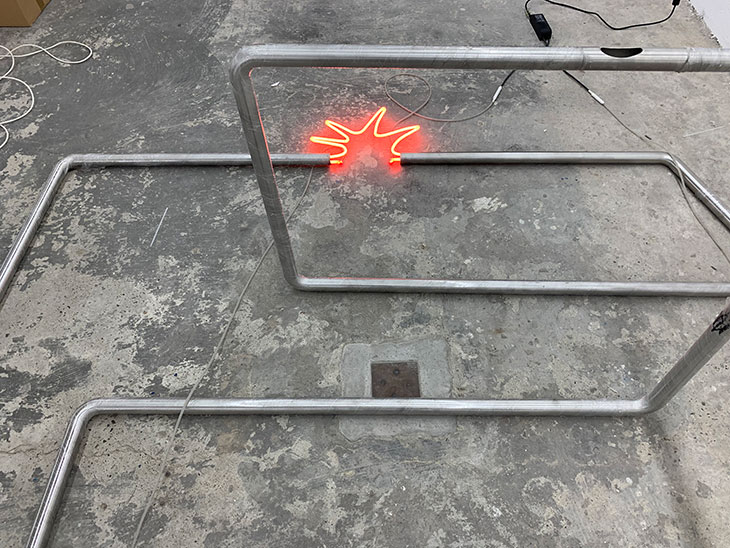 In your previous work, you cut cars and turned them into art objects. Is that a critique of capitalism? I think that there are artists who subconsciously react to the mistakes and misconceptions that lead societies, and those who deliberately force it. I do it more instinctively and intuitively. I don't drive cars; I walk a lot. Every day I walk between parked metal and plastic monsters that are all around us and that have become a part of the architecture and a part of our lives. I believe in freedom and being able to change something that is produced mainly for economic profit and to make something else out of it that, at first glance, no one is in a need for. Besides the sculptures/objects developed by transforming original car parts, I also use the form of artistic expression through spatial installation, placing my works in correlation with the gallery space imagined as a virtual urban landscape.
Mišela Blanuša, Curator from the Museum of Contemporary Art in Belgrade/MSUB, wrote that I start from recognizable objects—car parts that I transform by exchanging their social role for the aesthetic one. The name of this exhibition held at the MSUB Salon was Phantasms on Wheels.
Your work jumps between painting, installation, objects, and performance. How do you relate all these things together? One of the beauties of the moment in which we live is freedom from artistic directions, styles. Postmodern art allows you to express yourself as you wish, insofar as it still follows some of your path written deep inside you.
I see in your work a connection with pop culture, but also with epic past and folklore motifs. So there is this ironic approach that runs through your art. What kind of statement do you want to create? My tendencies towards Minimal Art, Pop Art, and the constant need to make people and myself laugh, are fighting inside me. This interesting and pleasant struggle of my affinities within me produces, at first glance, stylistically different works of art. However, I think that when you visit my studio or my exhibition everything becomes clear to you.  At present, I am doing more abstract paintings about feelings and objects that I have named Division. Again, they can even be interpreted as a critique of today's society
How do you see that "division"? Division is imagined as an architectural entrapment holding the viewer hostage, simultaneously signaling partition; Division as a partition of space, and imposed order, Division as a military formation. Division's meandering form takes shape through a series of vectors and square waves; it suggests a place where even the most basic mechanisms of life seem unsupported or falling apart, giving way to mindless bureaucracy and Orwellian fantasy.
Curator Alexandra Lazar said that Division reminds her of a work by the anarchic plumber-cum-terrorist Harry Tuttle from Terry Gilliam's eponymous dystopian sci-fi film Brazil (1985). This month, these new works will be exhibited together with the renowned artist Olga Jevrić in the space of her legacy, curated by Dejan Vučetić. She passed away in 2014 at the age of 90, and I am very interested in discovering what the communication between her and my works will look like.
For me, one of the best exhibitions I've seen is a joint installation of works by Matthew Barney and Joseph Beuysat at the Peggy Guggenheim Foundation in Venice in 2007. I think the dialogue between contemporary artists and artists of the past is very interesting.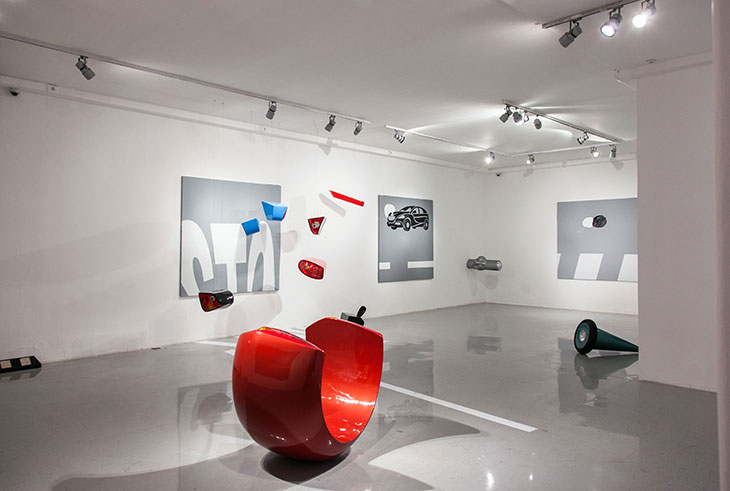 Do you think there is a relationship between your art and technology? You use a lot of neon lights, lasers, and other digital elements in your artwork. I often think that if Michelangelo were alive today, he would be making video games. It is a very interesting topic and it is certain that technology and new scientific discoveries must be used in contemporary art. However, it is not easy to find the right way. There are successful examples like the Chinese artist Ian Cheng, who lives in LA.  It seems to me that a lot of galleries like the Palais de Tokyo and the Serpentine Gallery are trying to support such research. Just a few days ago, I found drawings that I did when I was 8 years old. These were, of course, robots, many robots, caricatural, free, funny, but there are also some attempts to solve the problems of construction and power supply. It is amazing how children are the bearers of information of the new times, the future. Now, at this very moment, something is being created in the head and soul of an 8-year-old child that we will experience within 30 years.
Art cannot be taught, however, love can be transmitted.
You were the art director of Yoko Ono's conceptual installation One day… in Novi Sad. How was that experience for you? How was it to be working closely with such a legend? In September 2018, Ivan Petrović from the Exit Foundation and I had the honor of stepping into a large apartment in New York, in The Dakota, a building which is a symbol in itself, and have a cup of coffee with our hostess, Yoko Ono.  Many famous people lived in The Dakota, and its appearance can be known by the general public from the scenes in the movie Rosemary's Baby. We talked about Belgrade, Fluxus art, a part of Central Park named after the Beatles' song "Strawberry Fields", engagement. Yoko Ono agreed that together with the Exit Foundation, she would be the author of a work, a conceptual installation that will symbolize peace.
The sculpture Yoko Ono, in its author's focus, has a "šajka"[shayka], a local Danube boat behind which stands a timeless story of human freedom, striving to transcend borders and hope for a better life in better circumstances. The work is called One day… and in a professional sense, it represents a modified "ready-made" based on the typical local Serbian riverboat adapted by Yoko Ono. The boat is painted white, illuminated from the inside by hidden light sources that light up at the same time as the street lighting. The heat accumulated during the day on the ground slowly evaporates and together with the sculpture, it creates a poetic and magical scene. The sculpture was placed under the Petrovaradin Fortress in the city of Novi Sad, on the banks of the river Danube.
The journey from the initial idea, the collaboration that lasted a year (when I got better acquainted with the work of Yoko Ono), to getting out of the narrow elevator of the famous building, The Dakota in New York, and talking in the kitchen at the table where John Lennon gave his famous interview for Playboy, the last in his life, was neither small nor easy, but it was so beautiful and very meaningful.
You were a member of the Board of the October Salon/ Belgrade biennial, curated by Gunnar B. Kvaran and Danielle Kvaran, which featured many well-known names from the international art scene, including Takashi Murakami, Cindy Sherman, Olafur Eliasson, and more. Do you think Belgrade has the potential to be seen as an important art center? How do you see the art scene there? Belgrade has great potential; it is the largest city in that part of the world. During the former Yugoslavia, among intellectuals, there was an idea of a non-aligned path in relation to Western and Eastern culture. That idea cost us a lot and that is the reason why many of our important artists did not become part of the world system of galleries and museums.
Now, we see that this is finally changing, and the 2018 October Salon helped a lot. The success of artists such as Marina Abramovic, opens the doors for younger artists from Serbia. At the opening of the 57th OS Belgrade Biennale, we had 30 guests, curators, artists, and gallerists from Europe and America who have never been to Belgrade before or in that part of the world in general.
Danielle and Gunnar are great people who make good exhibitions and they did, and still are doing a beautiful job to promote the Belgrade Biennale. It seems to me that local politicians have finally realized how important contemporary art is for the formation of contemporary society.
The Museum of Contemporary Art in Belgrade, one of the oldest museums of contemporary art in Europe, has been reconstructed and we expect it to take a leading role in promoting the local scene. I also hope that serious collectors will appear in the Balkans and participate on the world stage.
You also teach at the Faculty of Applied Arts in Belgrade. How do you balance your work as an artist and as a teacher? Working at the university takes up a little time, but it is also a constant influx of energy brought to me by young people. I try to influence students as little as possible with my aesthetics. I think that my greatest success as a pedagogue is that I managed to promote art among young people and that I demonstrated to them what it looks like to love my job and art.  So it seems to me that they have gained trust in me.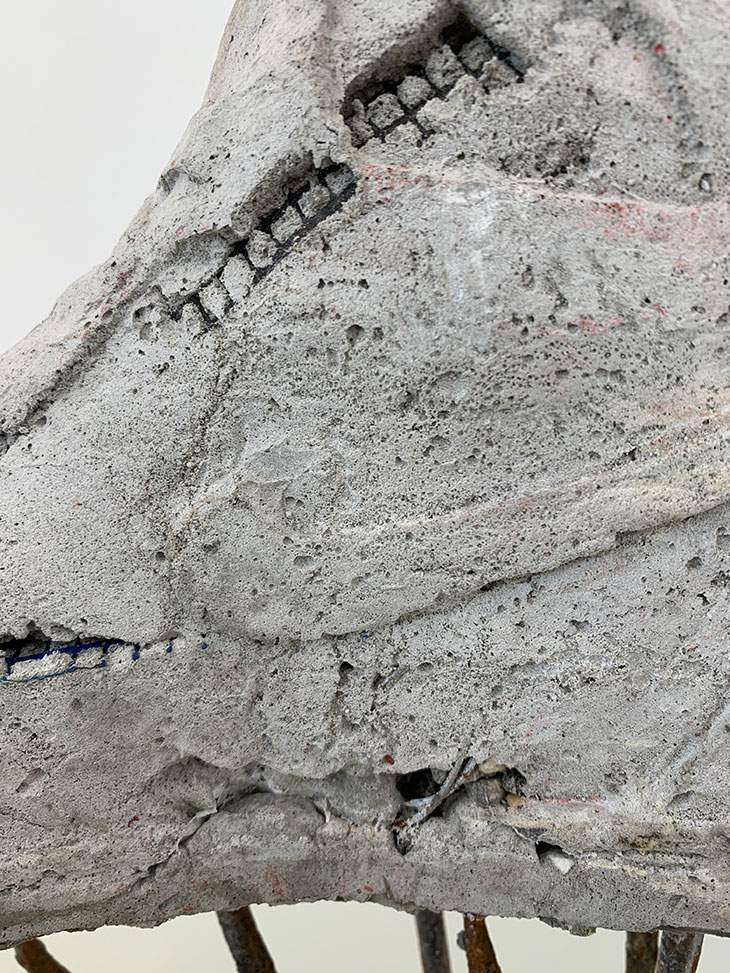 Do you think art can be taught? Art cannot be taught, however, love can be transmitted.
How do you see the future? What will art be 10 years from now? That is a very interesting question. We will see what technology will bring us. Artists can predict the future. Sometimes it is difficult for me when I see my ideas from my youth which some artists, thousands of kilometers away, managed to realize before me. I think the time is coming for artistic research into the potential of human energy. But in a way to avoid delving into the fields of alternative medicine and magic.
This mystical energy was also present during the creation of classic works by artists of past centuries, but then narrative was more important.
Many people all over the world are aware that there must be some social and political change; nervousness exists because no one sees exactly what those changes should be. There is a possibility that artists will participate in the creation of a new world. Today, people may be mature enough to become aware of our hidden powers.
Keep up with Kolya's work – nikolabozovic.com