The Museum of Contemporary Art in Belgrade opens its doors to high fashion with the exhibition Love is love: Wedding Bliss a la Jean Paul Gaultier. The exhibition reflects Gauthier's commitment to the fight for human rights and promotes cultural diversity.
The exhibition, that features 38 haute couture and prat-a-porter wedding outfits created between 1990 and 2020, is the finale of The Fashion World of Jean Paul Gaultier: From the Sidewalk to the Catwalk exhibition that has attracted more than two million visitors, breaking records for fashion exhibitions.
RELATED: Discover Jean Paul Gaultier's Final Haute Couture Show
We talked to Stefan Zaric, a guest fashion curator at the Museum of Contemporary Art in Belgrade about the idea behind this exhibition, the process of preparing it and the dynamic between art and fashion. Stefan is a fashion curator at Artis Center and a PhD candidate at the University of Novi Sad.
Read more after the jump:
The exhibition in Belgrade is the world premiere of eight Gauthier wedding dresses never exhibited before. With unbridled imagination, the designer gave a new look to the classic white dress, re-examining gender, ethnic and religious conventions. It is a great celebration of marriage, bringing together every type of union – straight, gay, transgender, cross-cultural and interracial – to rejoice in love in all its diversity.
Since Gaultier began his pret-a-porter line in 1976, and then with the opening of his haute couture house in 1997, the "enfant terrible of fashion" has never ceased to amaze through his spectacular wedding outfits. Each time, the couturier with the unbridled imagination provides a new take on the classic white gown, drolly over-turning sartorial, gender, ethnic and religious conventions.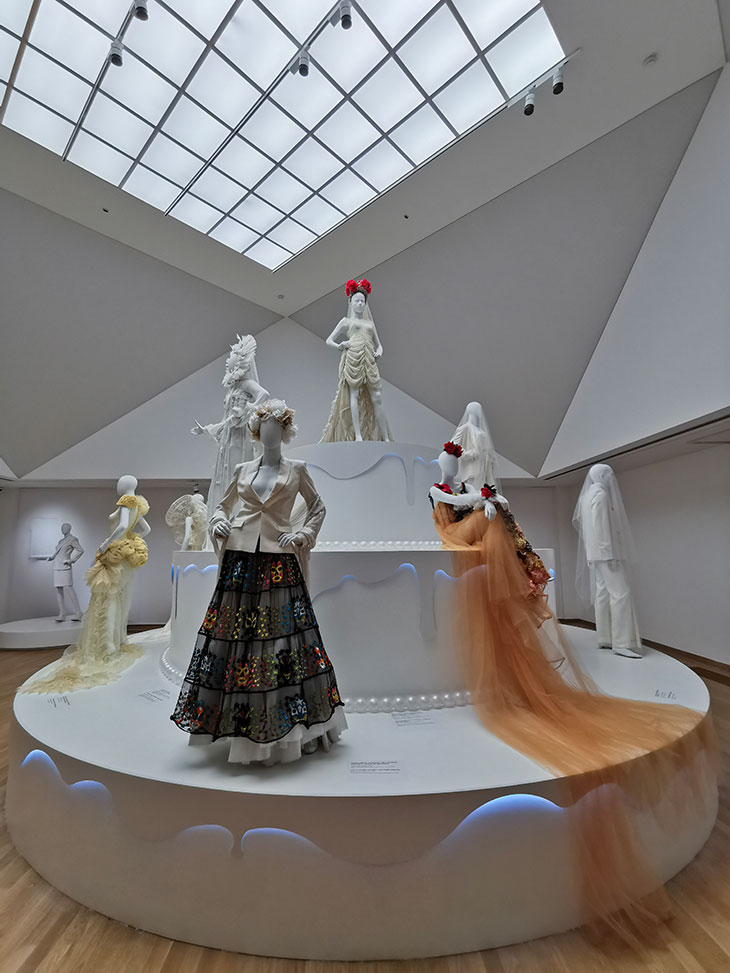 Curator Thierry – Maxim Lorio opened The Fashion World of Jean Paul Gaultier exhibition in 2011 at the Museum of Fine Arts in Montreal, and then exhibited at the Dallas Museum of Art, San Francisco Museum of Fine Arts, at the MAPFRE Foundation in Madrid, at the Kunsthale in Rotterdam, at the Swedish Center for Architecture and Design in Stockholm, at the Brooklyn Museum, at the Barbican Center in London, at the Victoria National Gallery in Melbourne, at the Grand Palais in Paris, at the Kunsthale in Munich and in Seoul at Dongdaemun Design Plaza.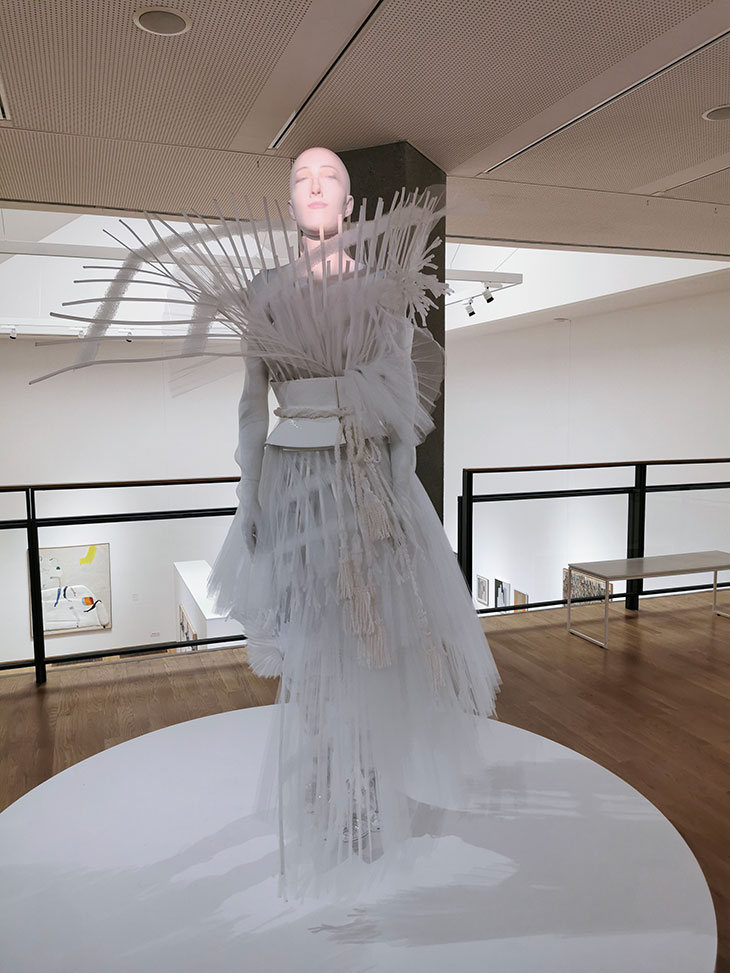 Can you give us an idea of the process of preparing this exhibition? Did anything surprise you? The biggest surprise is surely the exhibition itself, especially in these challenging times. Fashion is one of the least represented phenomena  in Serbian museum scene, as fashion studies as an academic discipline that would validate fashion aren't yet as developed here. As such, there's always a surprise factor surrounding the idea of exhibiting fashion, because you never really know completely how fashion will align with a local museum space, and how all of that will resonate with the audience.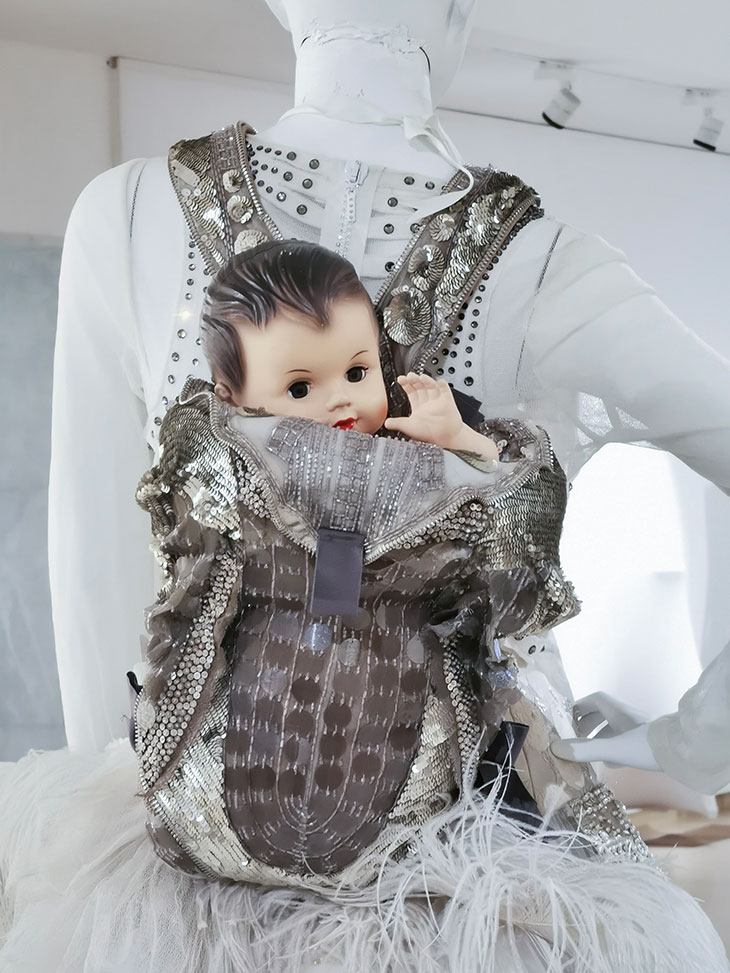 Fashion exhibitions are very popular now; why do you think that is? Fashion is a powerful tool, as liberating and attractive as it can be exclusionary, and humanity has always played into those potentials of fashion. Museums are no exception, as in a certain way they have always acted as agents of inclusion and exclusion. There is an undeniable interest of audiences in fashion and museums simply have to respond to that. Fashion exhibitions are more theatrical, alluring, because you visit them for the feeling as well, not just for visually perceiving the exhibited. Additionally, exhibited fashion allows us to identify with it more than other forms of art. In that sense, visiting a fashion exhibition can feel like visiting a mirror room or a wardrobe that transports us into realms we are unable to inhabit in reality.
What additional insight into the designer and House do viewers gain from this exhibition? The biggest "gem" when it comes to the Belgrade exhibition is definitely Jelka Music as its manager. Ms. Music has been collaborating with Gaultier for years now, and as such is a valuable insight herself, more so for being Serbian! Her inputs have been more than valuable in contextualizing this exhibition within Serbian framework. Needless to say that the accompanying book edited by Mr. Loriot is more than a precious source in understanding the complexity of Jean-Paul Gaultier's life and work.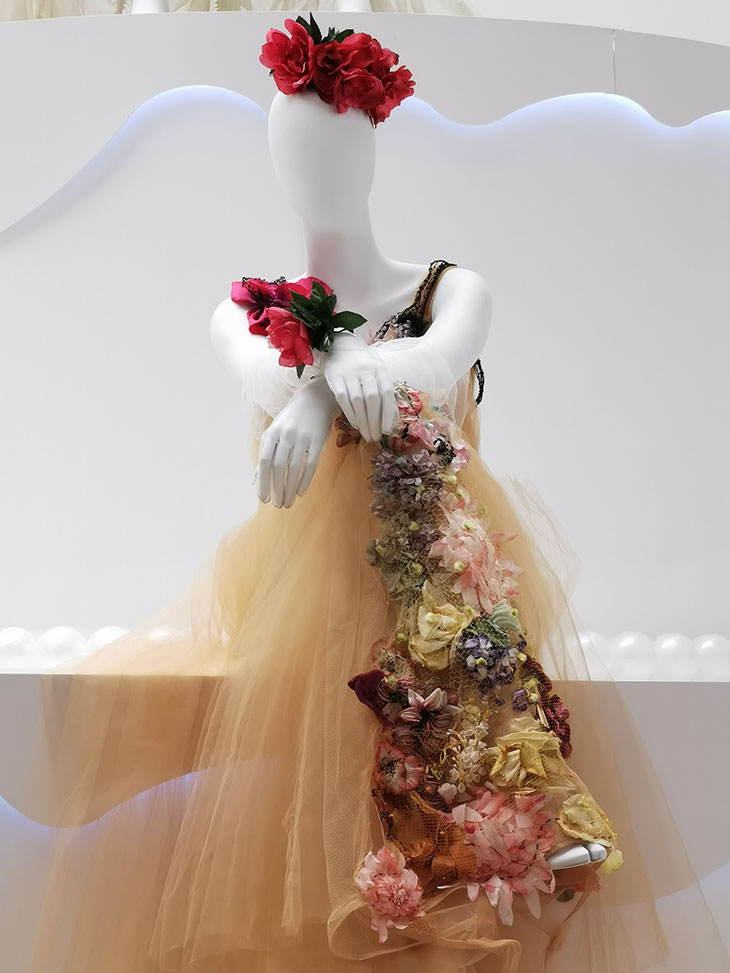 What do you think of the proliferation of fashion exhibitions across non-fashion museums and spaces? In these ever-changing times of great societal turbulences, museums should more than ever dare to radicalize and reach out to diverse communities by fostering inclusion. Exhibiting fashion is one way of doing so, because it erases more traditional, or be it conservative art historical and museum notions between "high" and "low" cultures. Fashion in the setting of a fine art museum can offer a more dynamic experience and bring new audiences. However, unlike fine art or some branches of design, fashion needs to be justified upon being exhibited in an art museum, which is why we need to work on the affirmation of fashion studies, especially in the context of museum studies here in Serbia.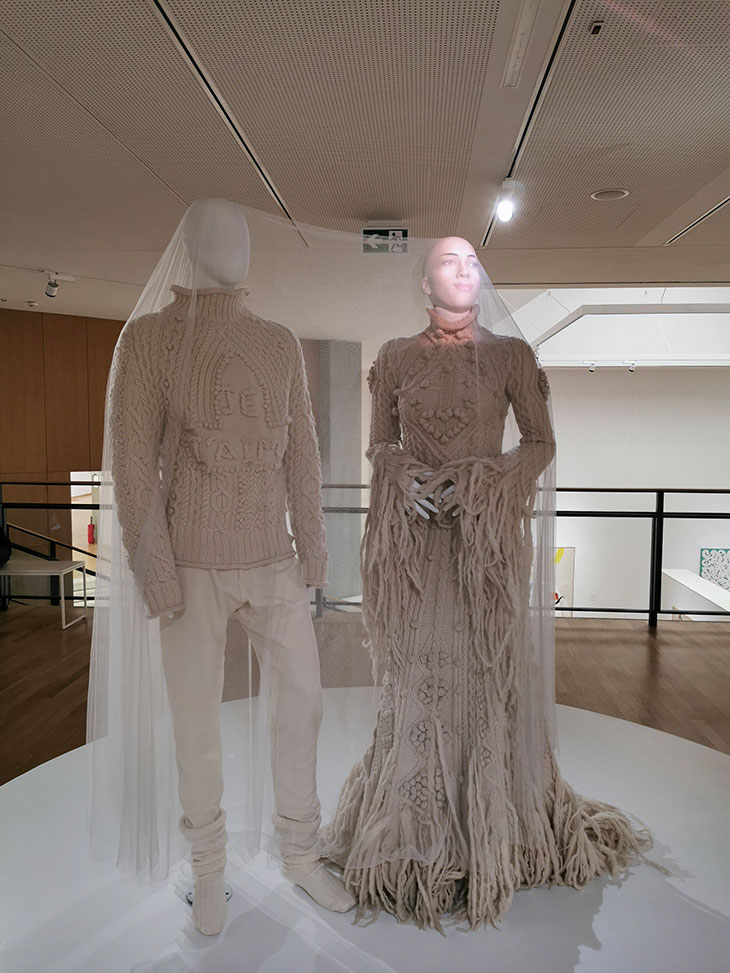 What do you hope for people to take away from the show? For the beginning, more awareness towards the diversity of human creativity and more awareness towards what museums could do. Fashion has always been integral to human existence and as such, with a proper contextualization, it belongs in a museum. Additionally, as the exhibition revolves around somewhat queer thematic not as accepted in Serbia, I hope that people can see how limitless our creativity can be once we see the beauty in differences and celebrate diverse expressions of human nature.
Do you think fashion is art? I am afraid that as a fashion curator I might be too biased when it comes to responding to this question, so let's see what audiences in Belgrade will say about it and will we be posing this question again in the future or not.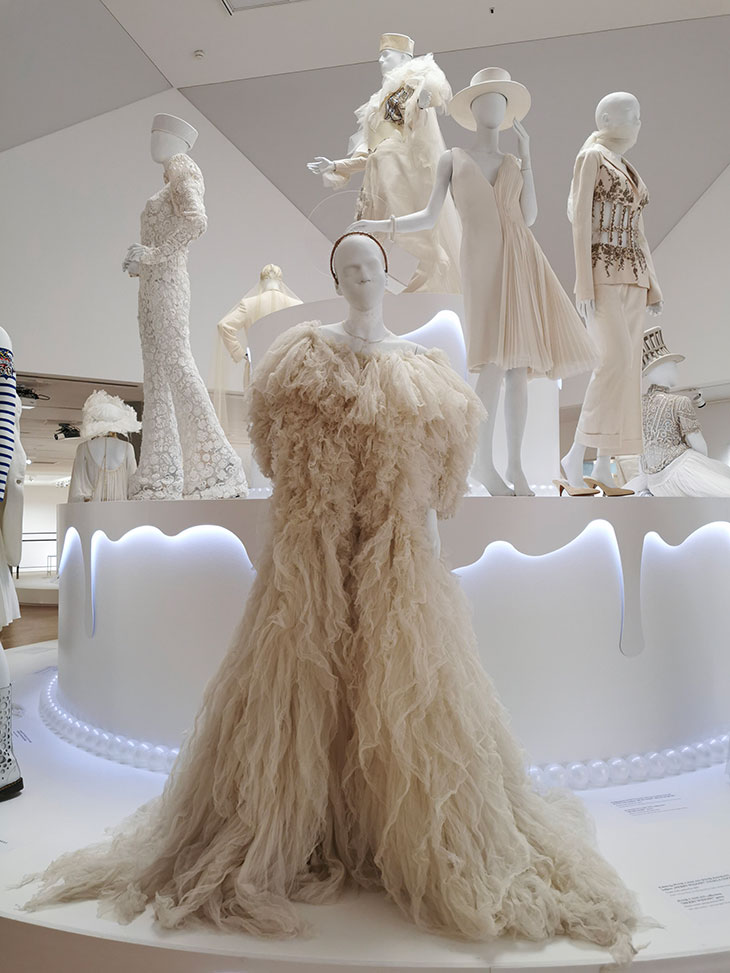 The exhibition Love is love. Wedding Bliss a la Jean Paul Gaultier will be exhibited for four months, from November 28, 2020 to February 28, 2021, on the fifth floor of the Museum of Contemporary Art in Belgrade, while on other levels of the Museum it is still possible to see the exhibition Reflections of Our Time: Acquisitions of the Museum of Contemporary of Arts 1993 – 2019.