Fashion photographer Luke Dickey captured The Show Stopper story featuring the striking Najiyah Imani at Heroes Model Management for DESIGN SCENE Magazine's Winter 2020.21 edition. In charge of styling was Brit Cato, with set design from Colin Lytton. Beauty is work of hair stylist Kazuto Shimomura using Bumble and Bumble, and makeup artist Kuma for MAC Cosmetics.
SHOP DESIGN SCENE #35 in PRINT OR DIGITAL
For the story Najiyah is wearing selected pieces from top brands such as Chanel, Melitta Baumeister, Givenchy, Altuzarra, Sacai, Yohji Yamamoto, Celine, Alaia, Calzedonia, Miu Miu, Balenciaga, JW Anderson, Akris, and Calzedonia.
Photographer LUKE DICKEY – lukedickey.com
Stylist BRIT CATO – britcato.com
Hair Stylist KAZUTO SHIMOMURA using Bumble and Bumble – shimomurakazuto.com
Makeup Artist KUMA for MAC Cosmetics – kuma-makeup.com
Set Design COLIN LYTTON – colinlytton.com
Model NAJIYAH IMANI at Heroes Model Management – @najiyahimani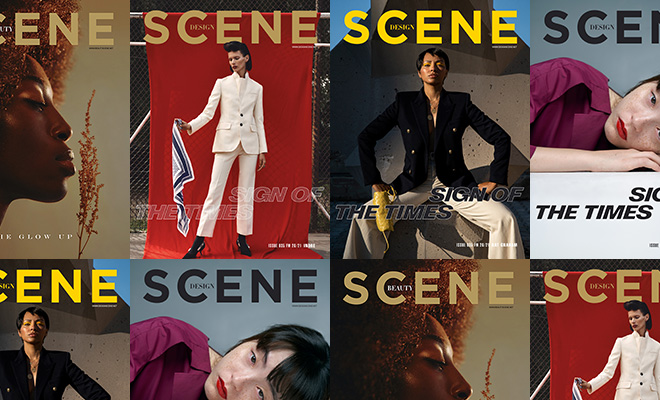 SHOP DESIGN SCENE #35 in PRINT OR DIGITAL