Fashion brand GUNTHER presented Fall Winter 2021.22 No sleep in Tokyo Collection, that explores the minimalism of the city of Tokyo as well as its nightlife frenzy – the calm of Tokyo's streets during the day, and the noisy atmosphere at night. For this collection, Gunther collaborated with Japanese artist Yoshinori Tanaka aka EXCALIBUR on two exclusive illustrations.
Film Maker Anthelme Dubois directed No sleep in Tokyo fashion film starring Mateo Kitahara, Eric Jamain, Eden Ducourant, Léo Gardy, Ludovic Nevyl, Tigarah, Charlène Metz, and Tsuvasa Saïkusa.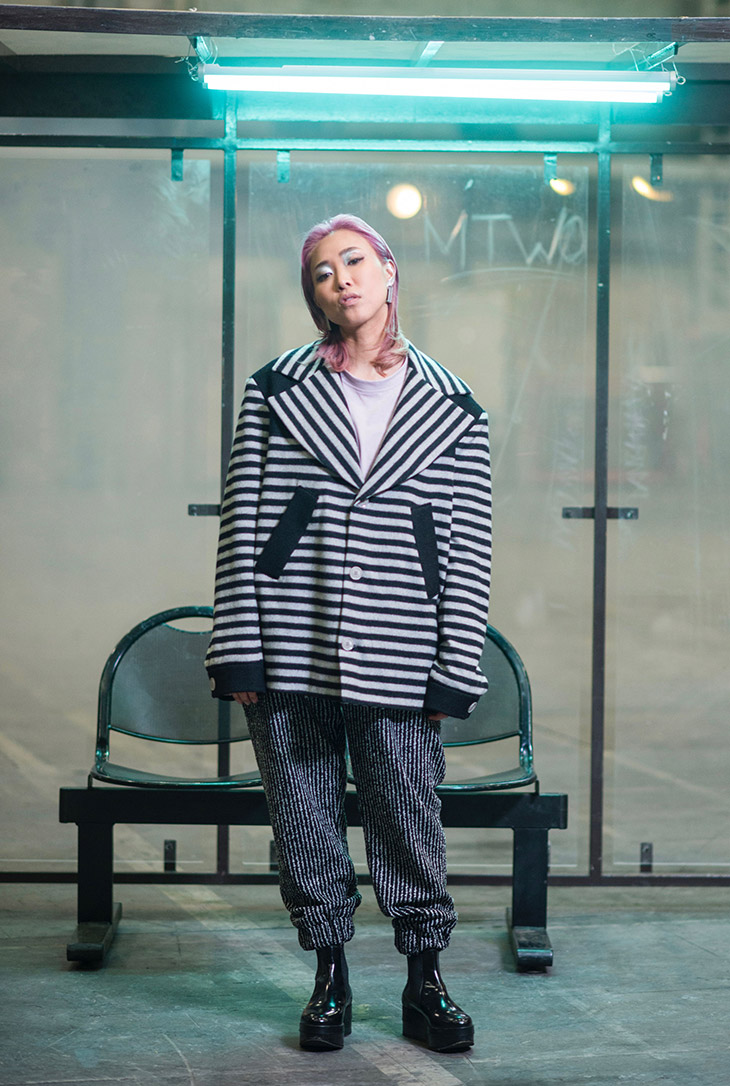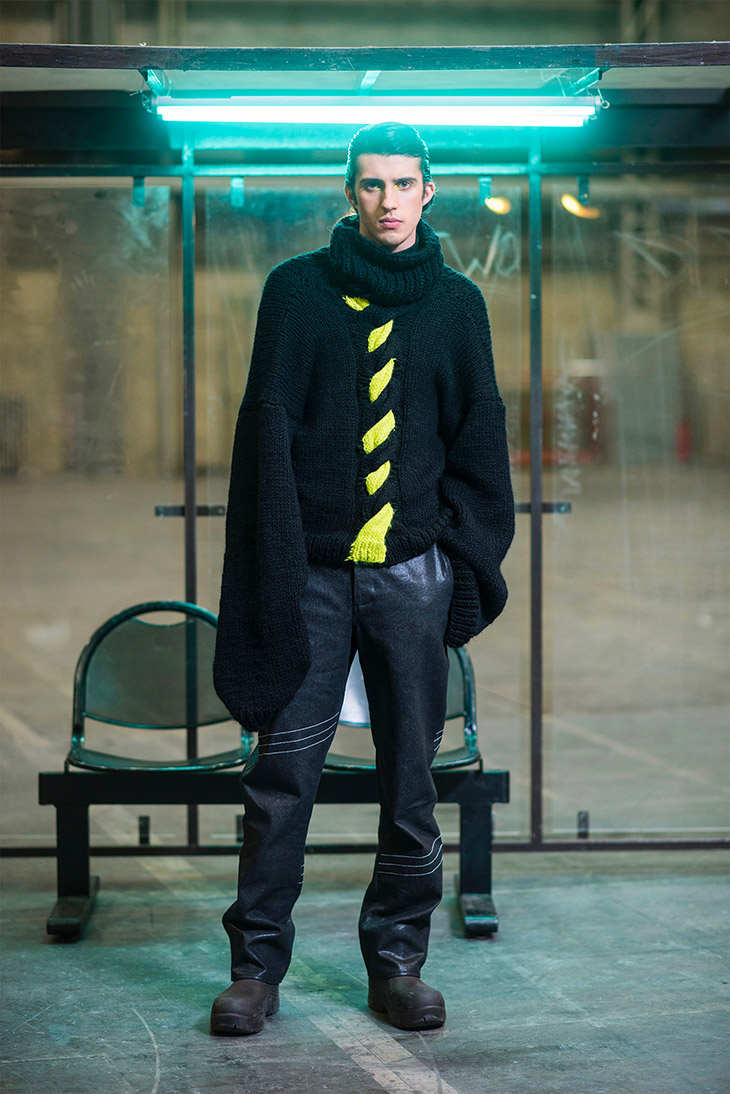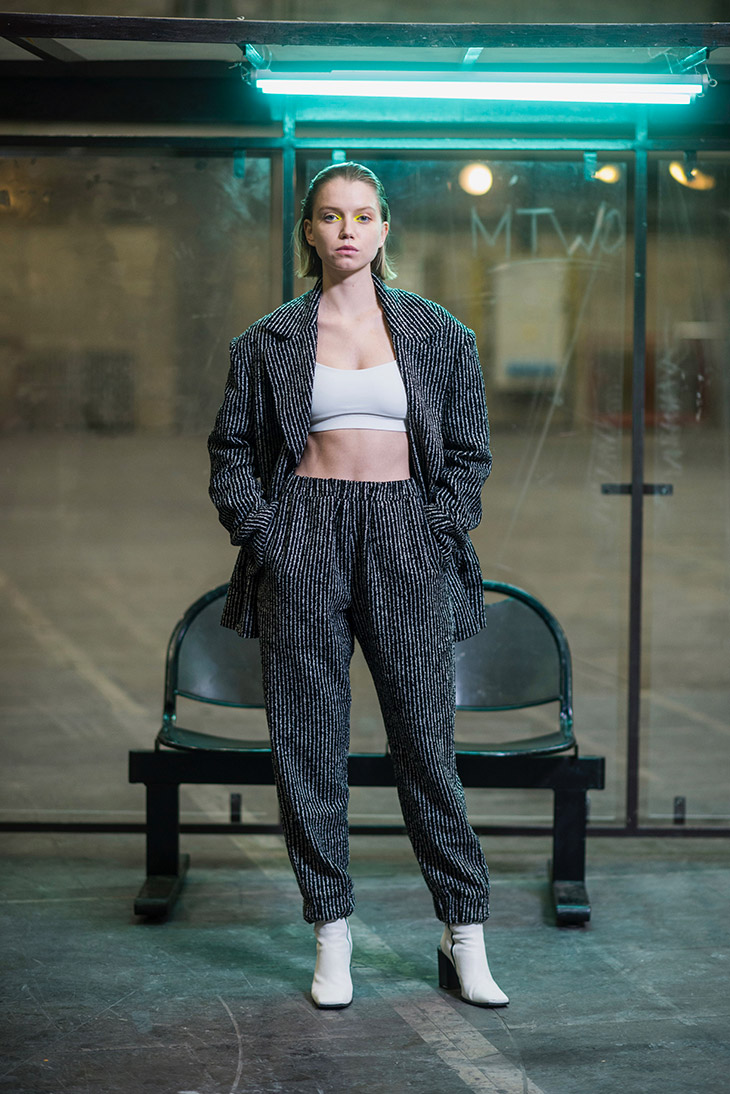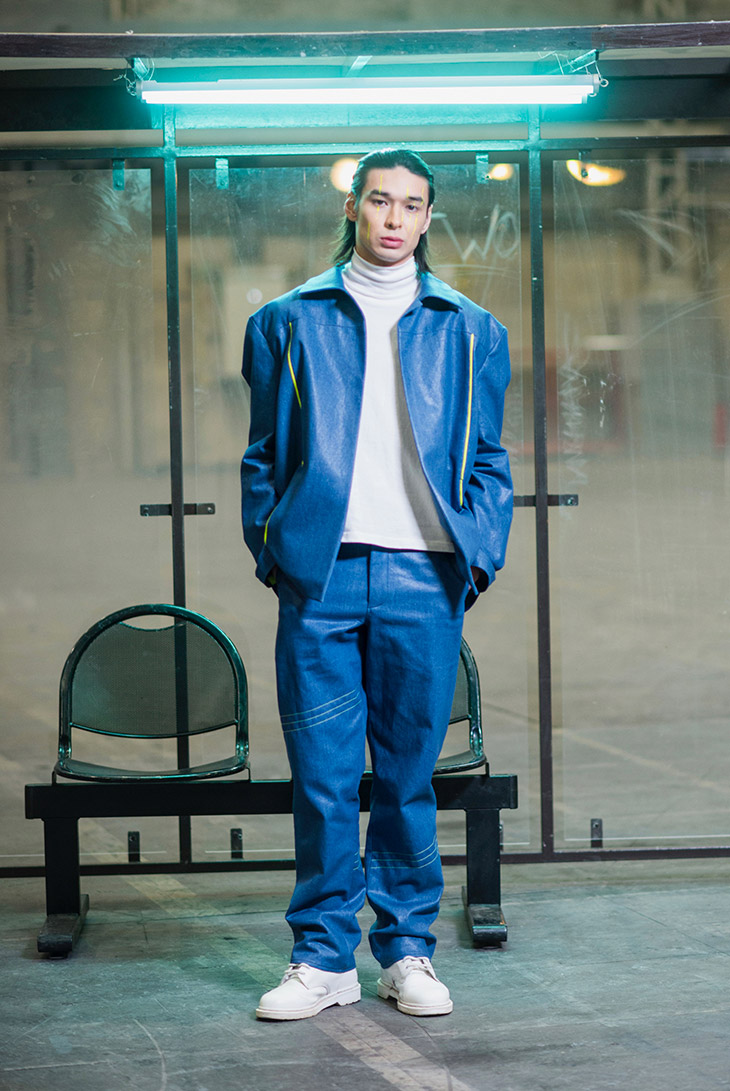 "'No sleep in Tokyo' is the fashion film of GUNTHER's Fall-Winter 2021 collection, directed by Anthelme Dubois, on an original music by NEUF Artist Lab. For one night in Tokyo, a young man who struggles to find sleep switches to an alternative reality. During his journey in a chimerical Tokyo, he meets various characters who take him on an extraordinary adventure. With psychedelic projections, a night ride in a Takushi, and the appearance of giants in the Kaiju style, the film includes a series of playlets that refer to ancient and modern Tokyo culture. Coming back to reality or staying in this parallel universe? The nighthawk will have to make a choice.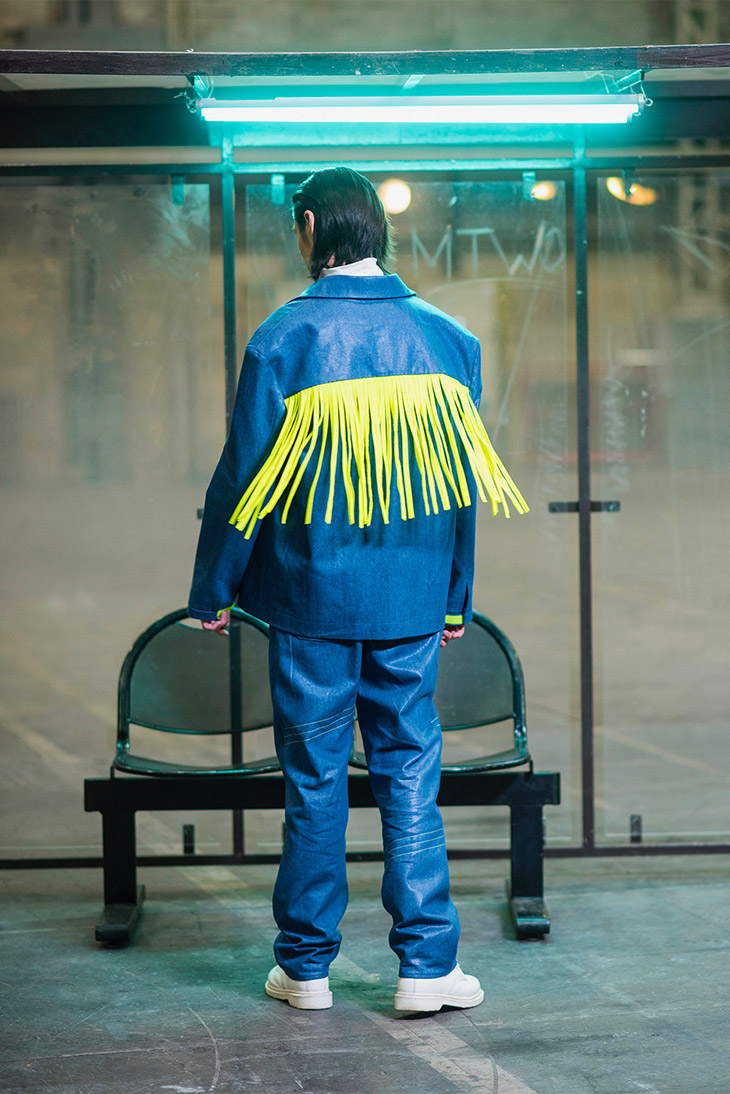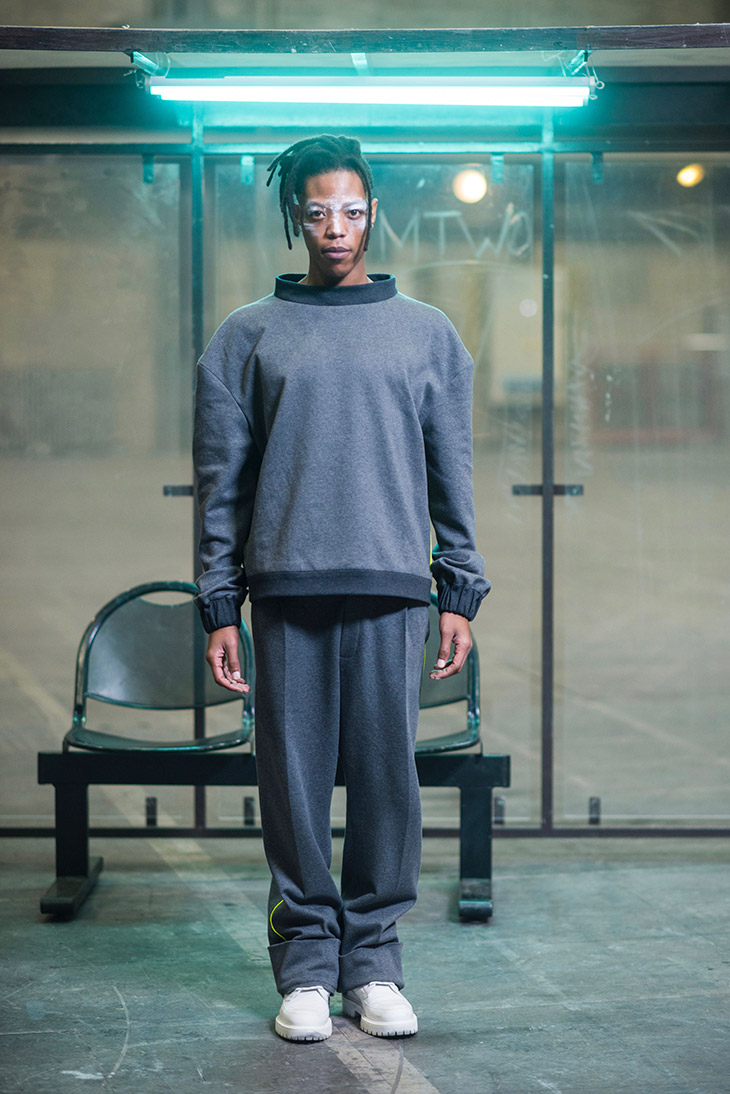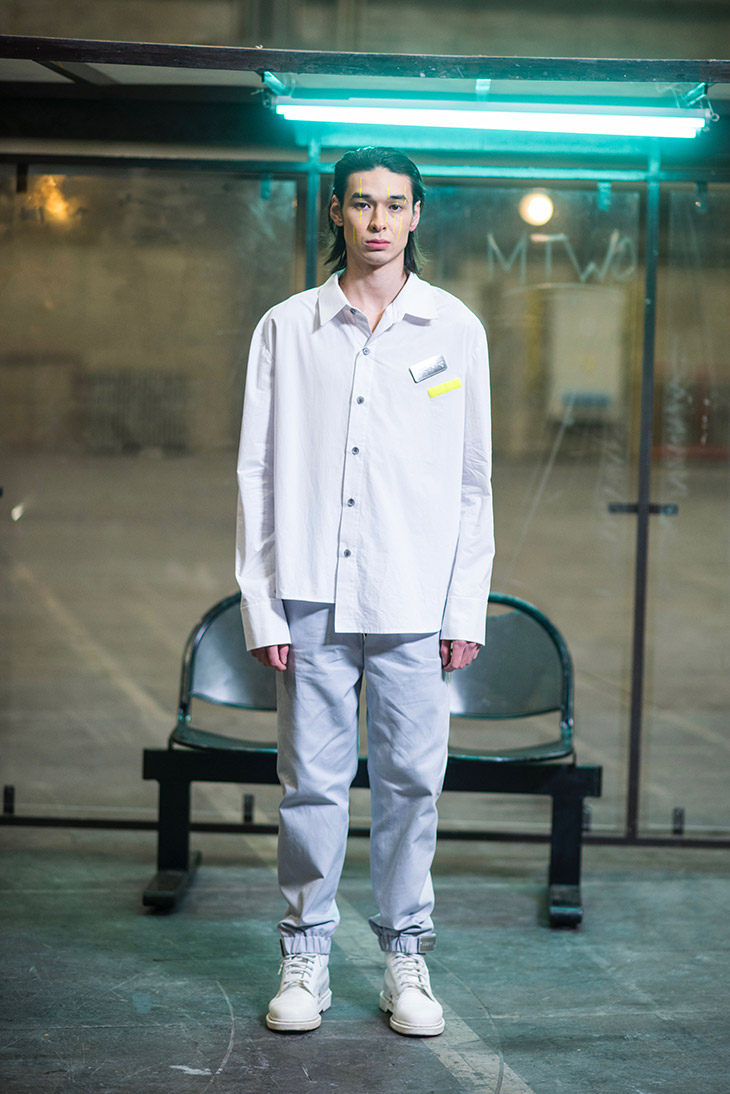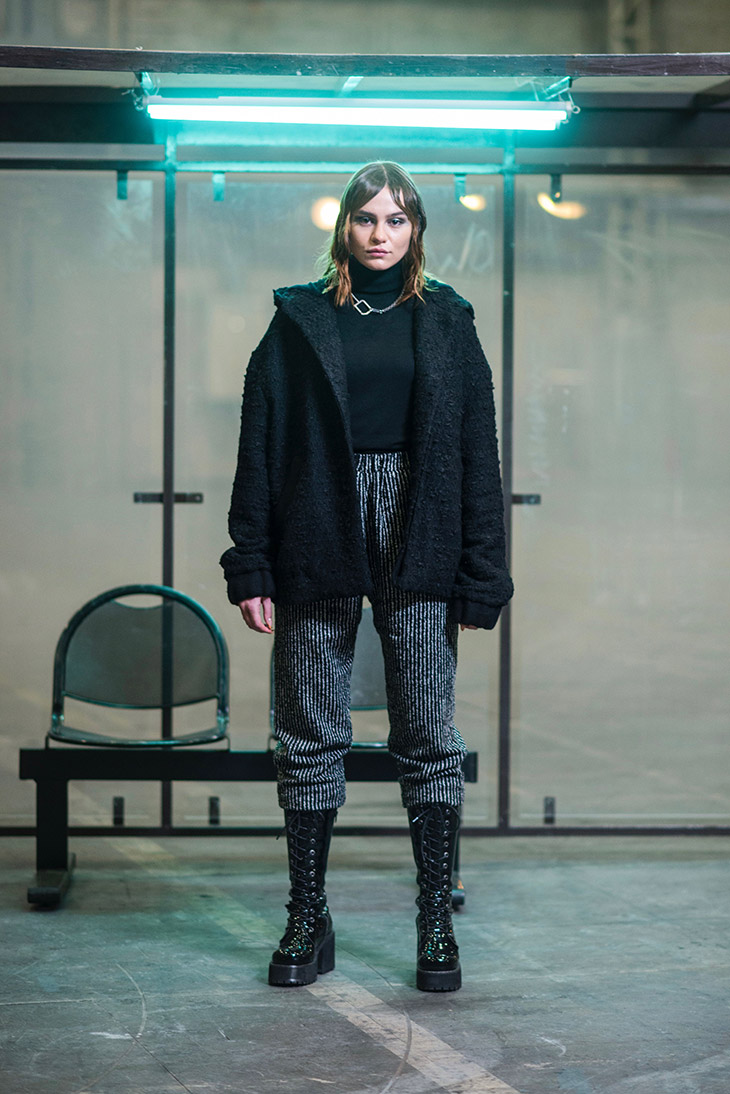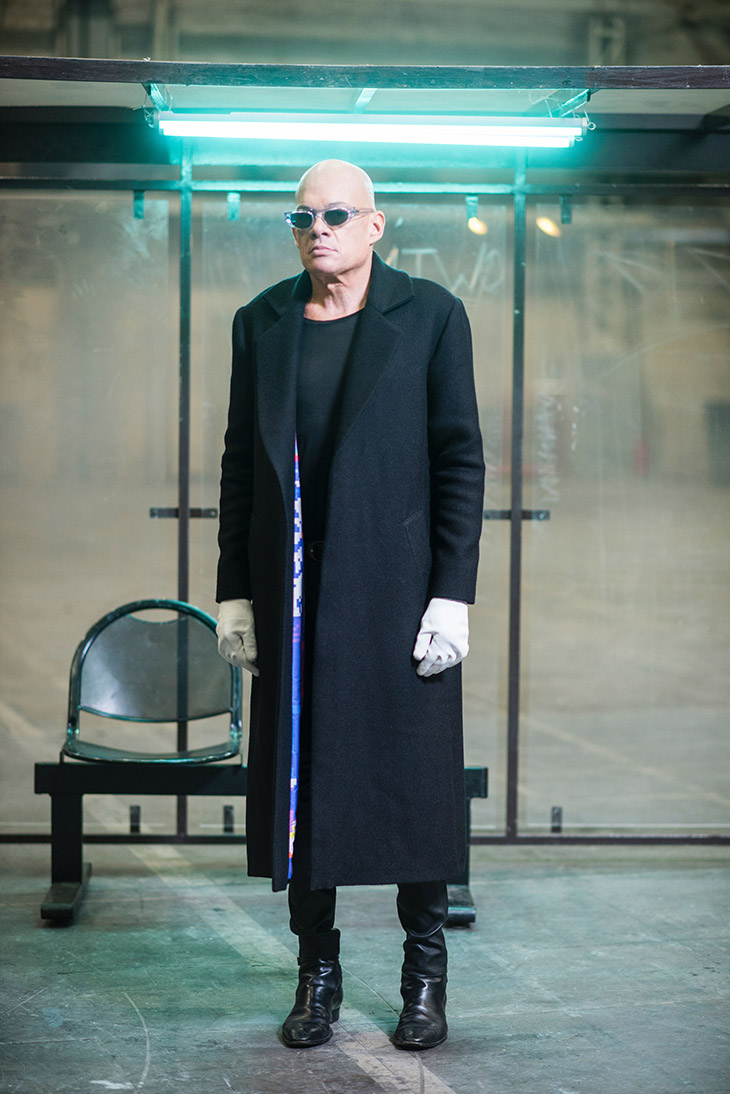 It was during a trip to Japan that Naomi Gunther became fascinated by the colors, sounds and electric atmosphere of the Japanese city. The silhouettes in the collection embody both a traditional daytime and a retro-futuristic night-time in Tokyo. They evoke structure, elegance and sobriety through cold colors and straight cuts, and audacity, originality and vivacity by incorporating fluorescent velcro strips, silver GUNTHER patches and siliconized neon strips into the designs. Modern and graphic, this collection surfs on the 80's wave of cyberpunk and retrowave and enriches the image of a non-standard city. Once again, the attention paid to textures and materials is important for the brand which is Made in Paris: recycled cashmere and wool, organic cottons, vegetable ivory buttons are among the fabrics and supplies honored this season." – from GUNTHER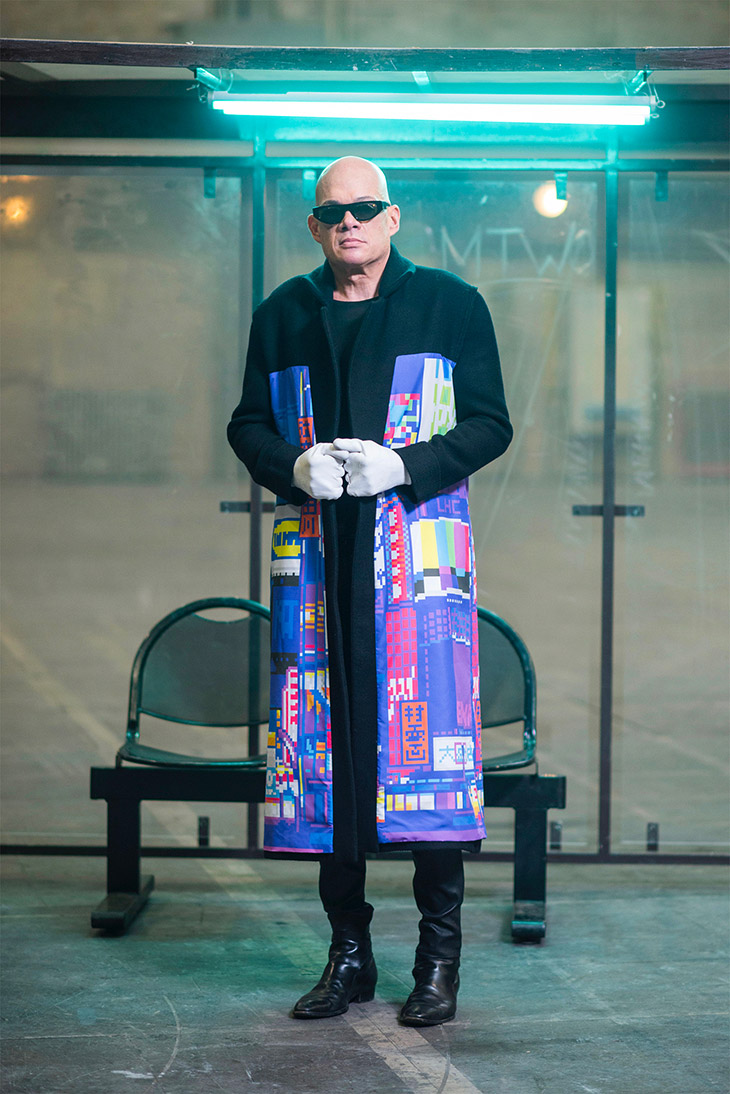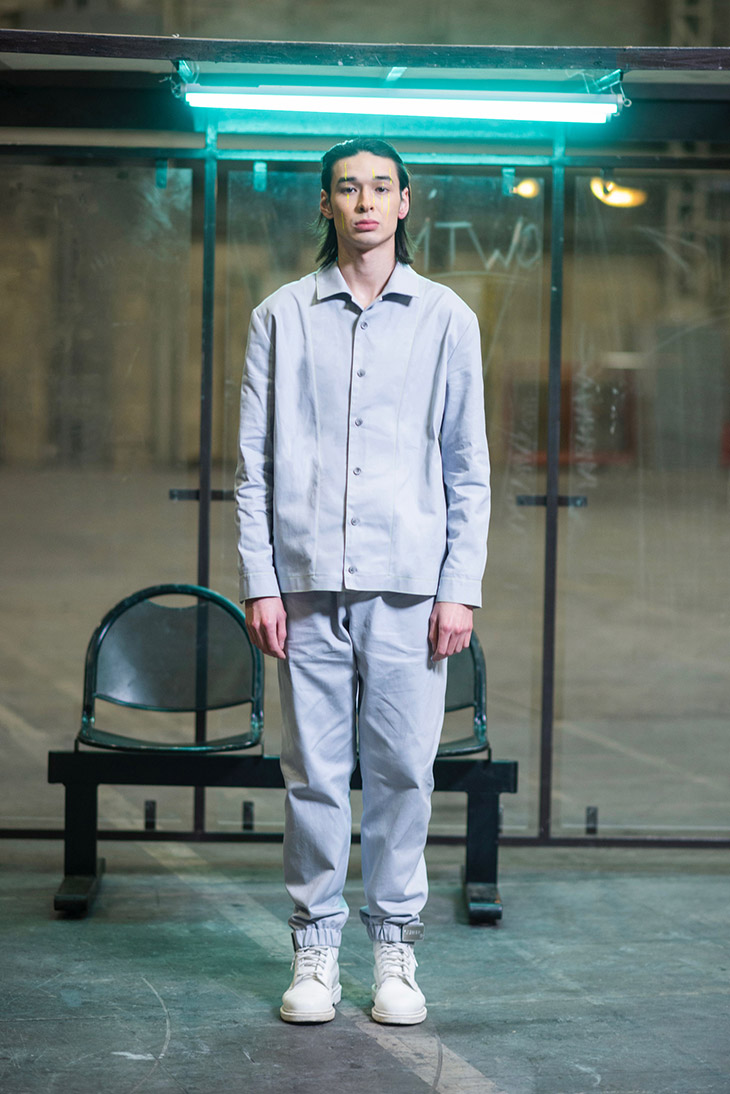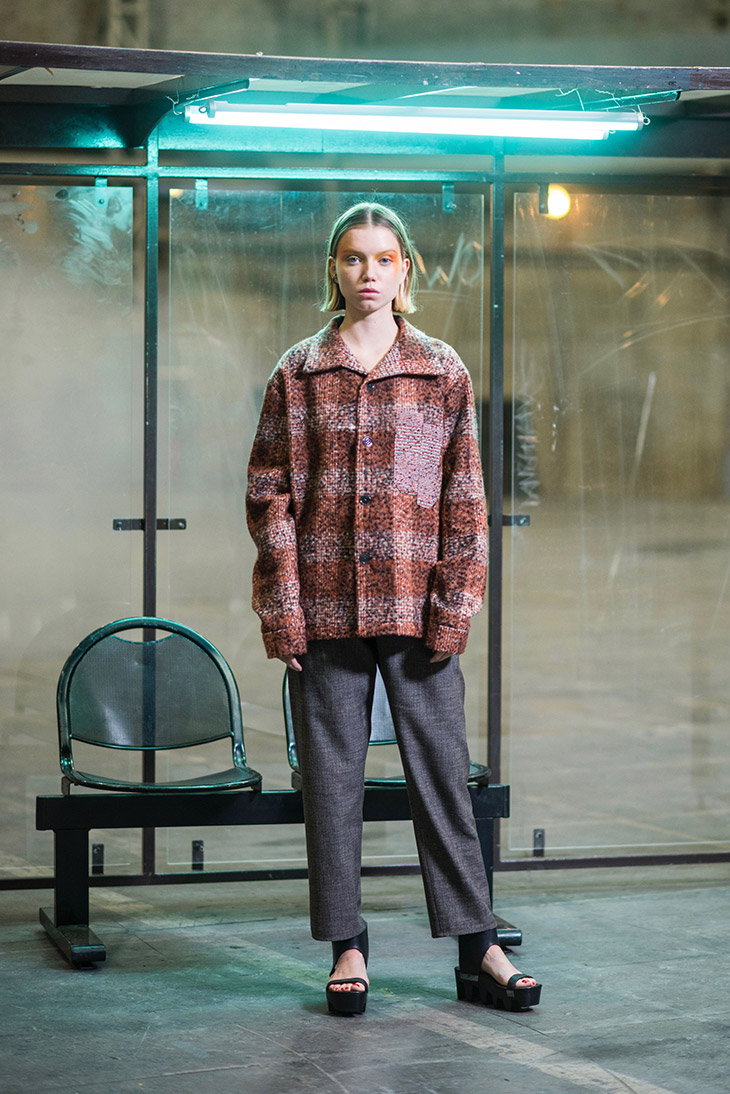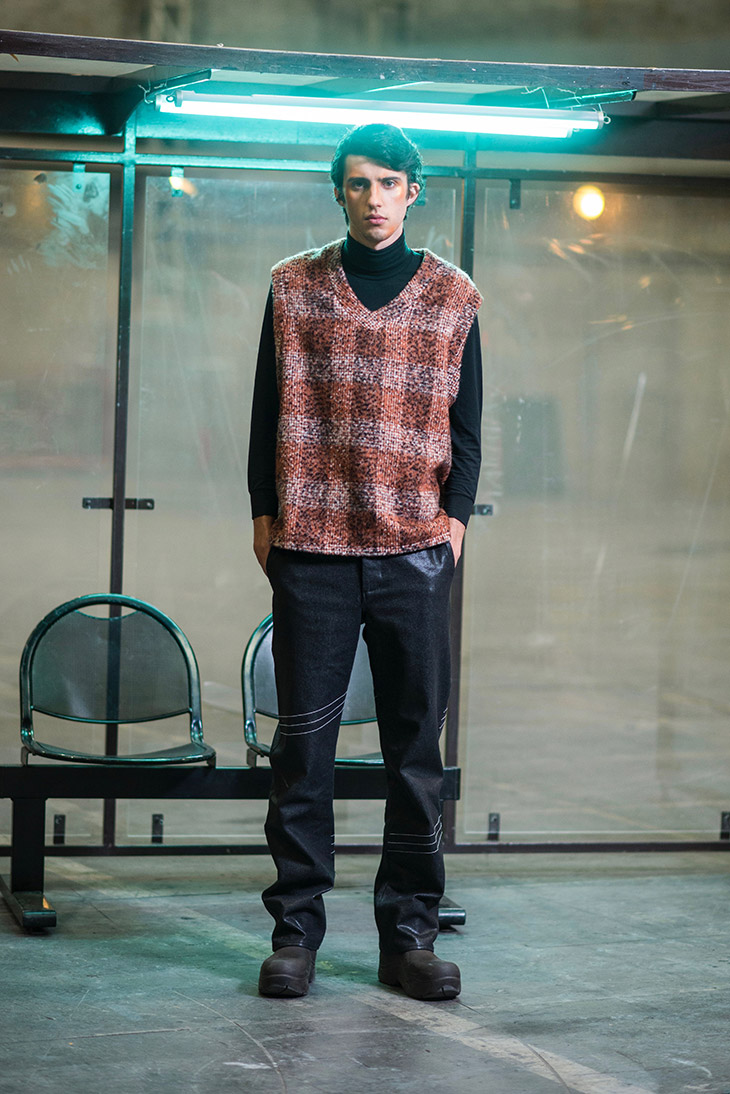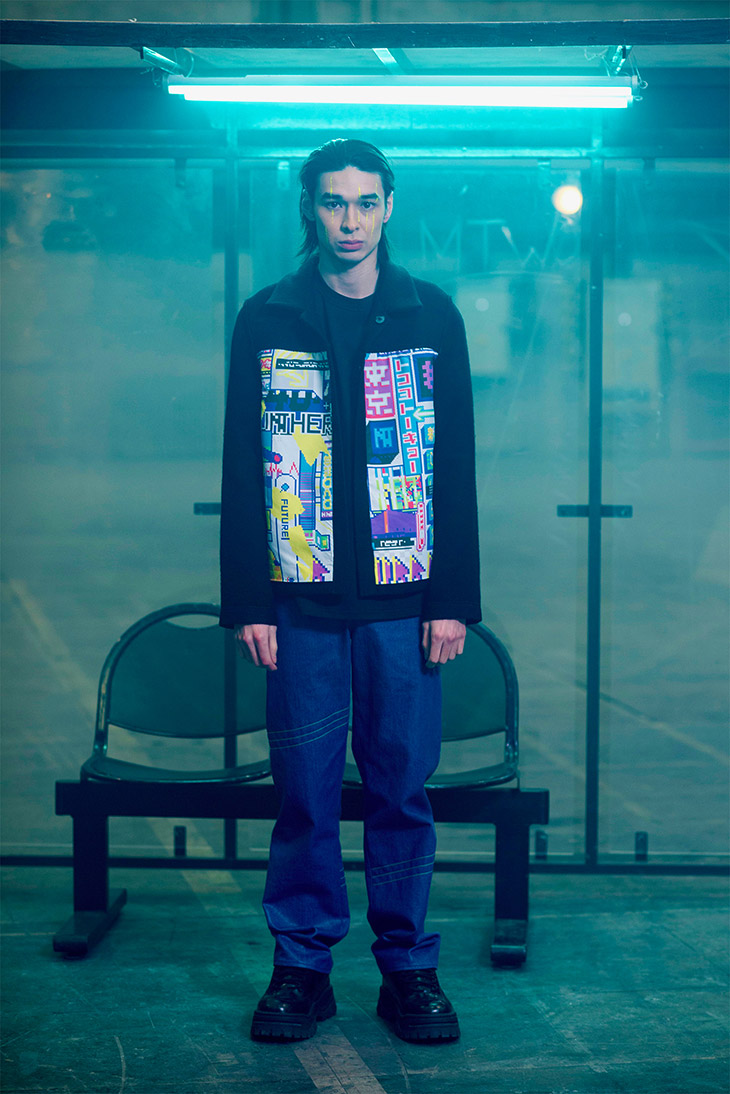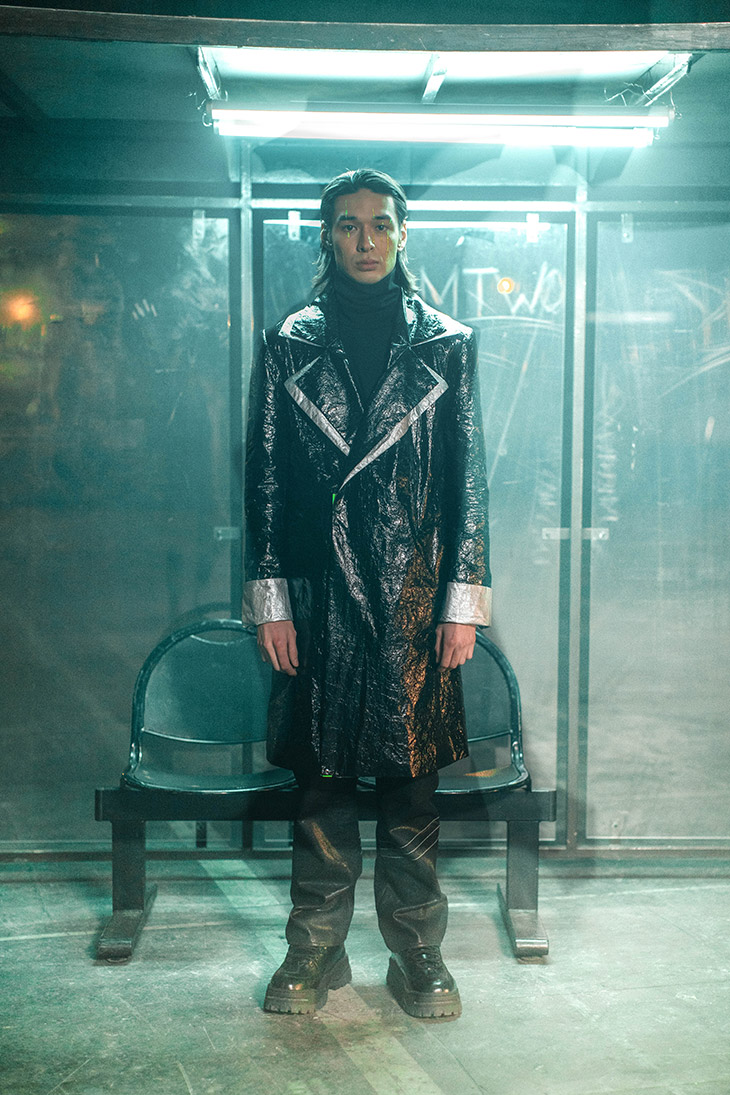 Creative Direction : Naomi Gunther & Gabin Ducourant
Models : Mateo Kitahara, Eric Jamain, Eden Ducourant, Léo Gardy, Ludovic Nevyl, Tigarah, Charlène Metz, Tsuvasa Saïkusa
Director : Anthelme Dubois
1st Assistant Director : Quentin Berre
2nd Assistant Director : Jasmin Nahar
Line producer : Joseph Ragons
Location Manager : Enzo Bendiziol
Cinematographer : Louis Evennou
1st Assistant Camera : Carmen Bamba
2nd Assistant Camera : Juliette Perpina
Gaffers : Paul Cloux & Tom Haffner
Set Designer : Lucie Morey
Assistant Set Designer : Hélène Gigandet
Original Music & Sound Design : NEUF Artist Lab
Make up artists : Christine Frame & Sarah Courroy
Jewelry : ENKAOUA
Stills photographer : Caroline Levy-Bencheton & Pierre Pontoizeau