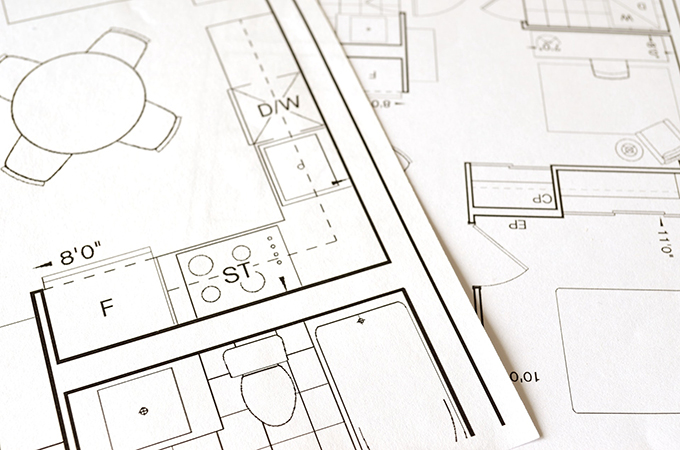 With the improvement in materials, floor plans, designing arrangements, and technology, you may want to keep track of ever-changing home layout trends. But the fact is, if you wish to design your home or renovate the existing home, it is always tricky to find new home designing plans with all the most sought amenities.
In fact, home designers and architects focus not only on the buyers' demands but also on creating tried-and-true plans that best resonate with modernism.
If you also want to explore the residential architecture and interior decor design trends of 2021, first learn to balance formality and relaxed living.
Here it is worth mentioning that various economic realities also have an impact on the modern layout trends. For instance, land scarcity and compactness have given rise to smaller footprints. Moreover, changing the makeup of the families has directly influenced the style and function.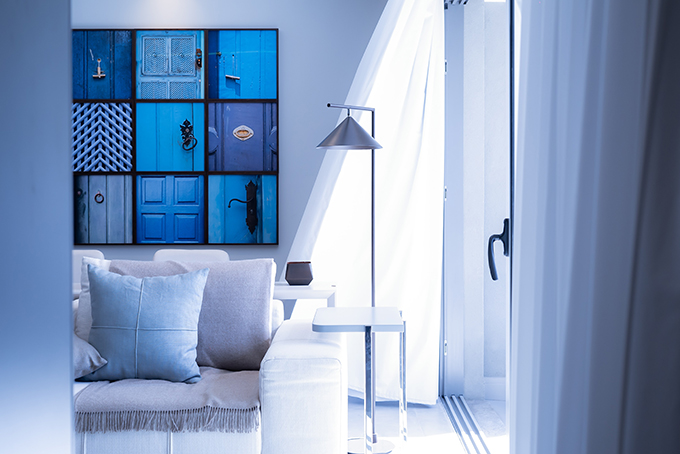 Top 4 House Design Trends That Will Blow Your Mind
We will reveal some of the hottest home layout trends that you will love to incorporate into your home.
Implement the following refreshing and latest design trends and see what the upcoming era brings in terms of home designs.
Social Kitchen – A dedicated Eating Place
The open floor plan gives a chance to interact with the family members while eating. Being part of the modern open floor plan, the social kitchen is a brisk and quick way to finish up your meal.
You might be wondering,
It's been standard among layouts for years, and what's new in it?
The most recent upcoming social kitchen plan does not end up with the social kitchen only. It also includes having another dining room with a unique dining table and decorative ceiling.
The need for another eating space arises when you have a lot to cook and manage, and turning away from visitors seems weird. A separate room specially designed for this purpose will have comparatively large space for home birthday parties and other gatherings.
With this option, you can cook, rinse, and saute the vegetables without any hesitation. The best part is that this will be a much more in-demand trend in the years to come, as predicted by professional home designers and architects.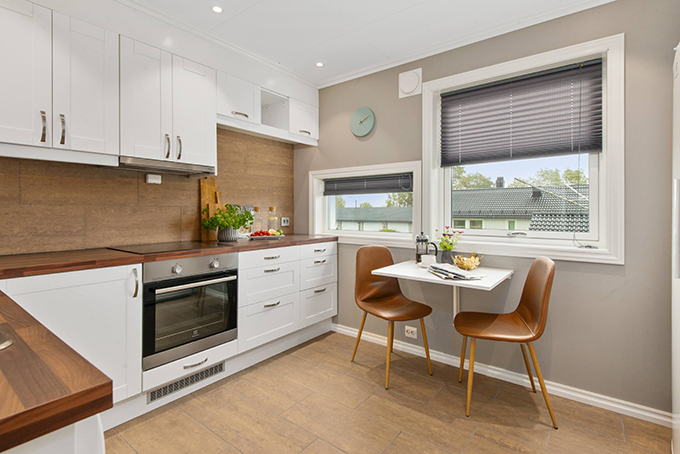 Innovative Storage – A Move Toward Well-Mannered Lifestyle
When it comes to organizing everyday living, it seems quite a hectic task to keep everything in place, from clothes, shoes to backpacks and coats. Well-organized and practical storage reveals your aesthetic sense and manners.
Remember that innovative storage plays a vital role in keeping your house clean. It also prevents your home from turning into a pet house or your office room.
Let me explain more,
What if you come home from school and could not find a specialized mudroom to keep your footwear, bag, and uniform? Do you feel confused about where to keep your laundry clothes? The answer is right here.
We must say that laundry rooms, stores, and mudrooms play a significant role in keeping you well-mannered. In the modern home layout trends, mudrooms have come up with more specialized and creative hooks, lockers, and benches, and you can get enough time to sit down, change your clothes and footwear, put your bag in a specialized "bag corner," and make the use of other smarter placements in your home.
Perfectly thoughtful placement of such features is possible when you buy a brand new home from a trusted source that ensures all the creative storage solutions for your new home.
The most significant advancement is observed in ballantrae houses (made by Ballymore Homes, which is well-known for new housing developments in Southern Ontario), including safe, innovative storage, such as the presence of special drying racks in the laundry rooms and dog-washing stations.
Everyday Spa – Say Goodbye To Tub/Shower Combo
People do not have much time to take a bath in the tub in this fast world with a small shower. Nowadays, 81% of people opt for oversized showers to fit the bathing time into their busy schedule. As a result, the modern home layout trends focus on keeping the spacious and simple place that can give maximum comfort when bathing.
Bathing is a relaxing part of your life. Hence, the main focus is not making this activity entirely fast and furious. But the core thing is to arrange the shower so it can be entered from both sides and have a large surface area for a convenient bathing experience.
The interesting part?
Many people opt to have two sinks and a "big" shower for their bathrooms as must-haves. Thus we can say that it's time to forget the Tub/Shower combo, especially ornate tubs of yore. You will see the difference!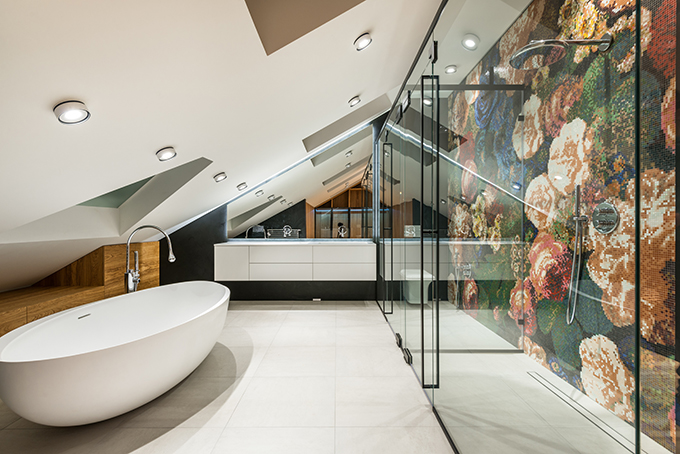 The Modern Farmhouse – An Immensely Popular Architectural Style
Do you want to know what's popular in both interior and exterior designs? You can get the answer by looking at the Modern Farmhouse. Being equally trendy in cities and villages, it has proved to be an incredibly outstanding architectural masterpiece and an excellent addition to the new home layout trends.
The rapidly-growing and trendy architectural style has grabbed American homebuyers' attention and revolutionized the global portfolio of farmhouses.
How does it look? The exterior seems stunningly impressive, with large windows and simple rooflines. A relaxed examination of the modern farmhouse reveals that the designers use simple materials, including wood and galvanized steel, in the construction and renovation processes.
In a nutshell, modern farmhouses are getting a lot of attention, not only from American buyers but also from other parts of the world.
Explore New Home Layout Trends
Trends come and go, and the same is the case with home layout trends. However, some of them are more permanent as they have an edge of being the most inspiring and relaxing layouts while retaining the element of informality and modernism.