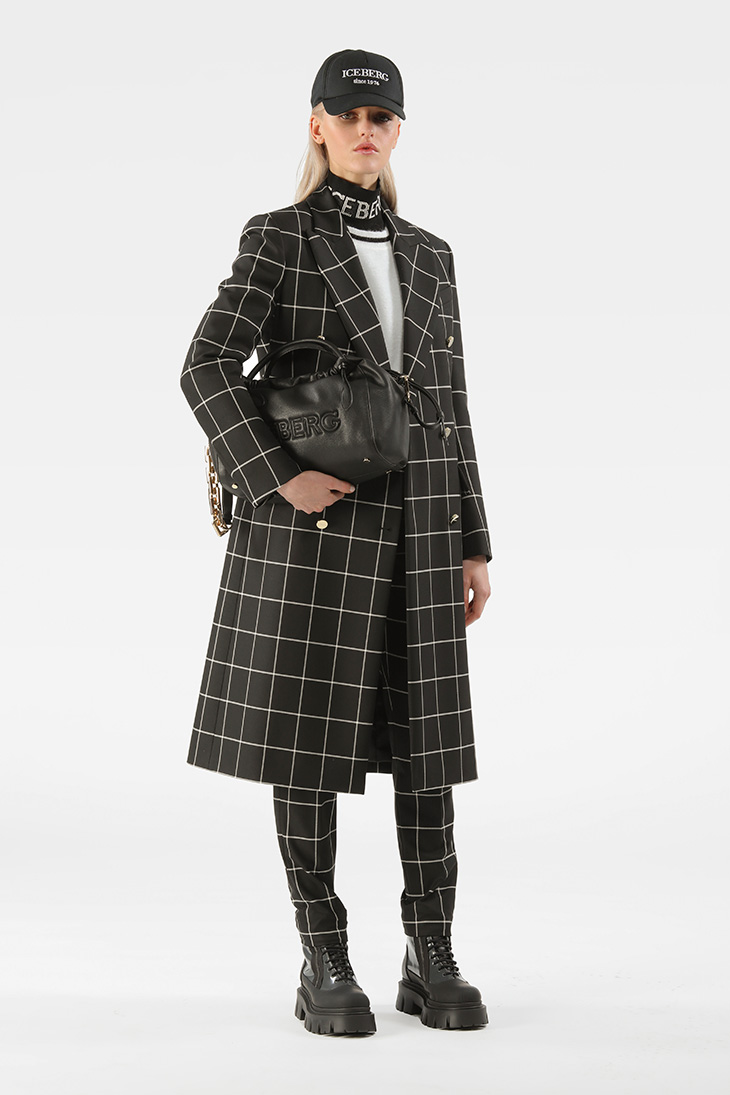 ICEBERG Fall Winter 2021 collection was presented during the just wrapped Milan Fashion Week. Creative Director James Long and his team have showcased both men's and women's collection for the coming Fall. Long was inspired by the 90s culture mixing it with the already strong ICEBERG aesthetic to create a collection shaping the trends for the coming season. Long was inspired by 1990s Brit Pop bands such as Blur, sharing a line from Damon Albarn, the band's lead singer as the theme of the collection: "Every album is something like a snapshot that only shows one moment in time. It shows what we feel and think right at that point in time, nothing more and nothing less."
ICEBERG captures this moment in time by creating an outerwear mix ready for a season we hope for, a season without little to none pandemic restrictions we so sadly got used to. Long riffed on ICEBERG's elevated London streetwear fashion codes this season, working a community versus individuality mix around which the Brit cultural identity actually revolves. He gave the menswear collection a look that is on trend, but tough skinned and rebelliously confident. "As the irreverence of 90s rap culture weaves itself into the collection via utilitarian closure details, contrasting tech-meets-knit textures and 3D puffer detailing. Sportswear is set ablaze by an all new heavy metal ICEBERG label doused in racecar shades of black, red and yellow," shares ICEBERG team while talking about the new menswear collection.
RELATED: INTERVIEW WITH ICEBERG CREATIVE DIRECTOR JAMES LONG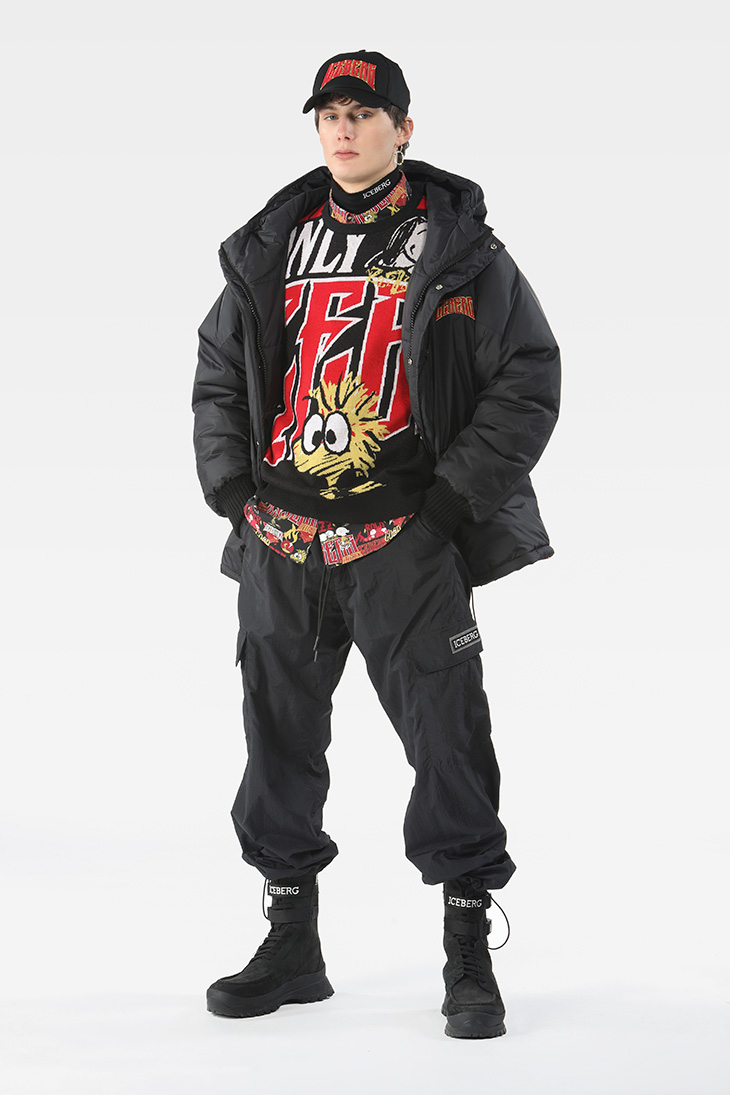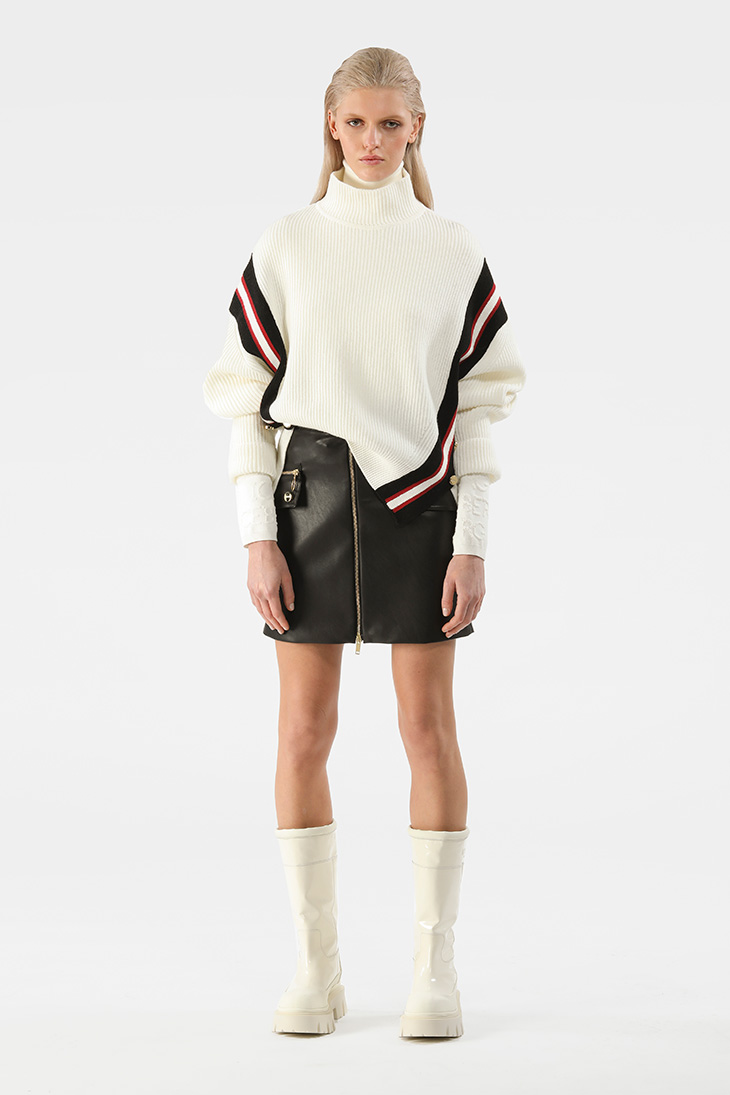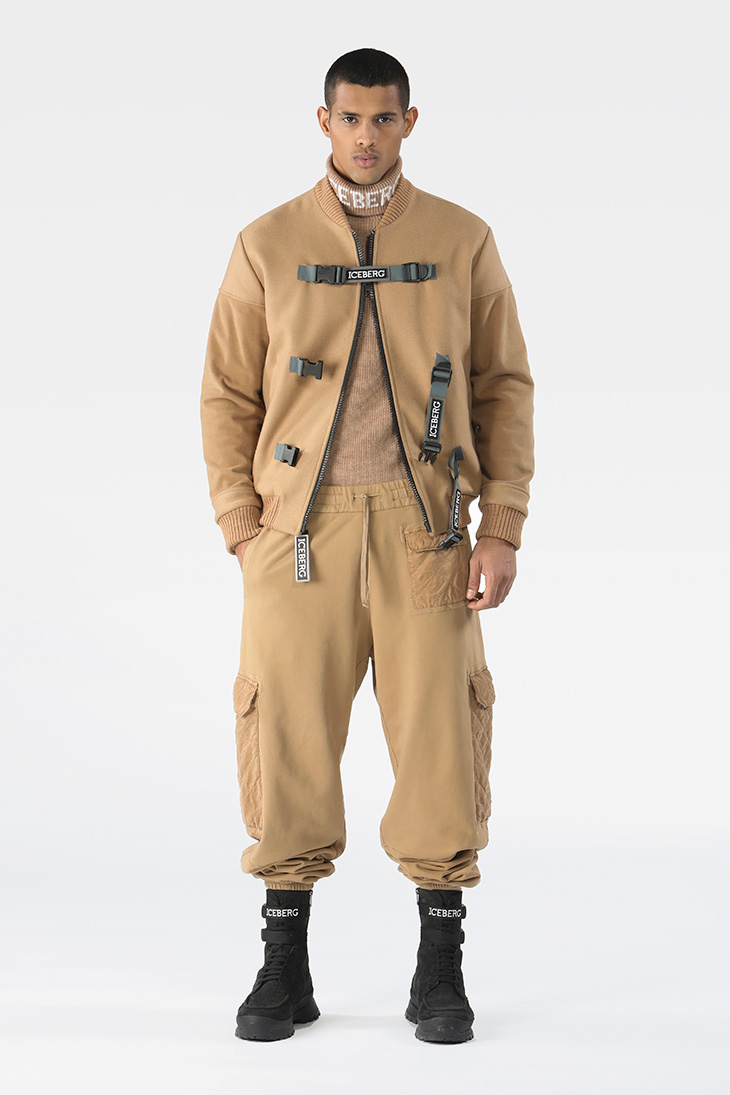 Womenswear collection on the other hand while coming from the same source of inspiration, alongside sportswear mixes in a few sartorial moments. With ICEBERG tailoring pieces ready to stay part of your wardrobe for seasons to come. There was plenty in the collection to be liked by anyone who is a fan of ICEBERG's streetwear taken momentum, athletic leisurewear is now shaped into a more cooler daywear ready attire, mixing in the same with carefully crafted knitwear pieces. Zippered quilted skirts easily stand out in the collection, and while outerwear is chunky the gigantic proportions favoured elsewhere were swapped here by softer and more balanced silhouettes. ICEBERG womenswear Fall Winter 2021 collection against head turning looks also offers a choice of less invasive and overwhelming pieces to select from.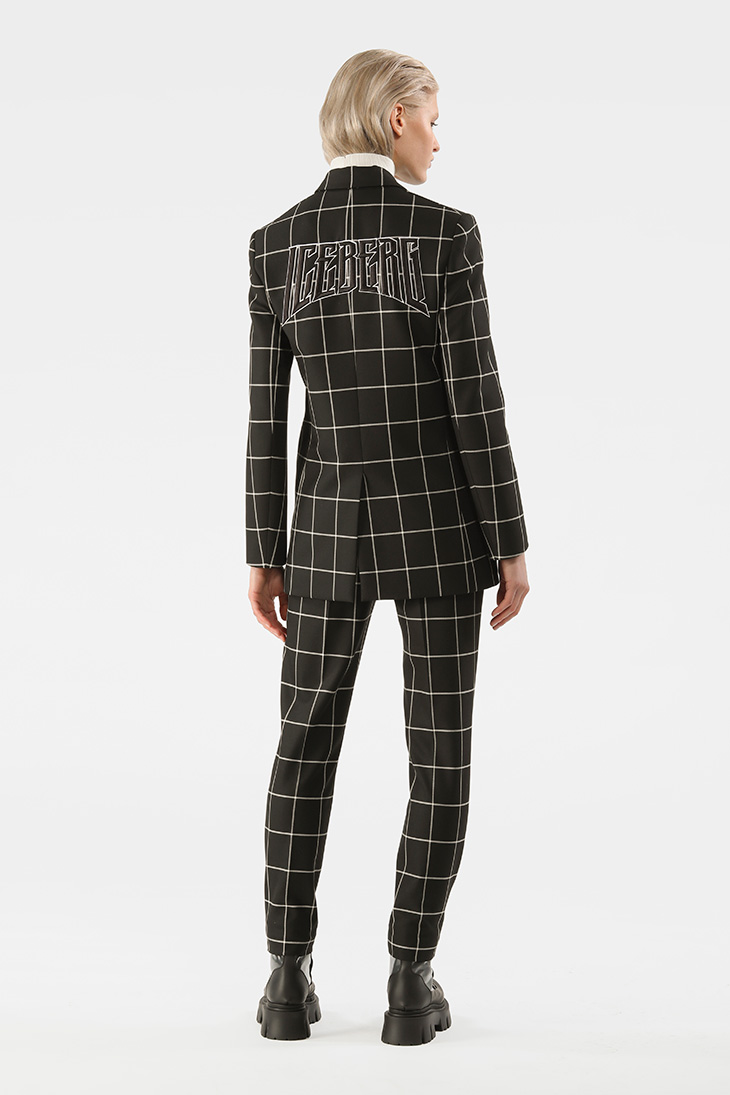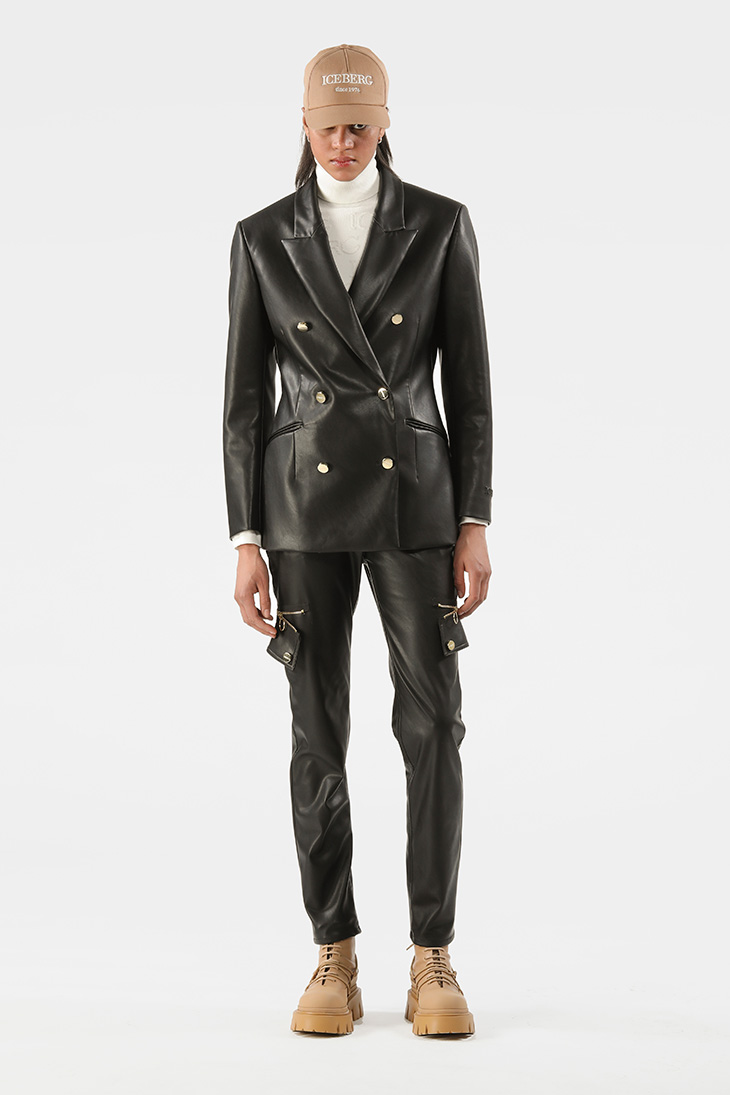 "Throughout the collection, a palette of muted primrose, egg-shell creams and greys is electrified by acid pink in order to energize a new, minimal silhouette," notes ICEBERG team while talking about the collection. Cartoon prints are often synonymous with ICEBERG, and something every fan of the label has been after since the days of Jean Jacque de Castelbajac at the label. Long and his team pay homage to the cartoon print this time by introducing pieces featuring Peanuts cartoon characters Snoopy and Woodstock. The cartoons are featured on oversized sweaters, giving that ICEBERG stamp to their coveted knitwear.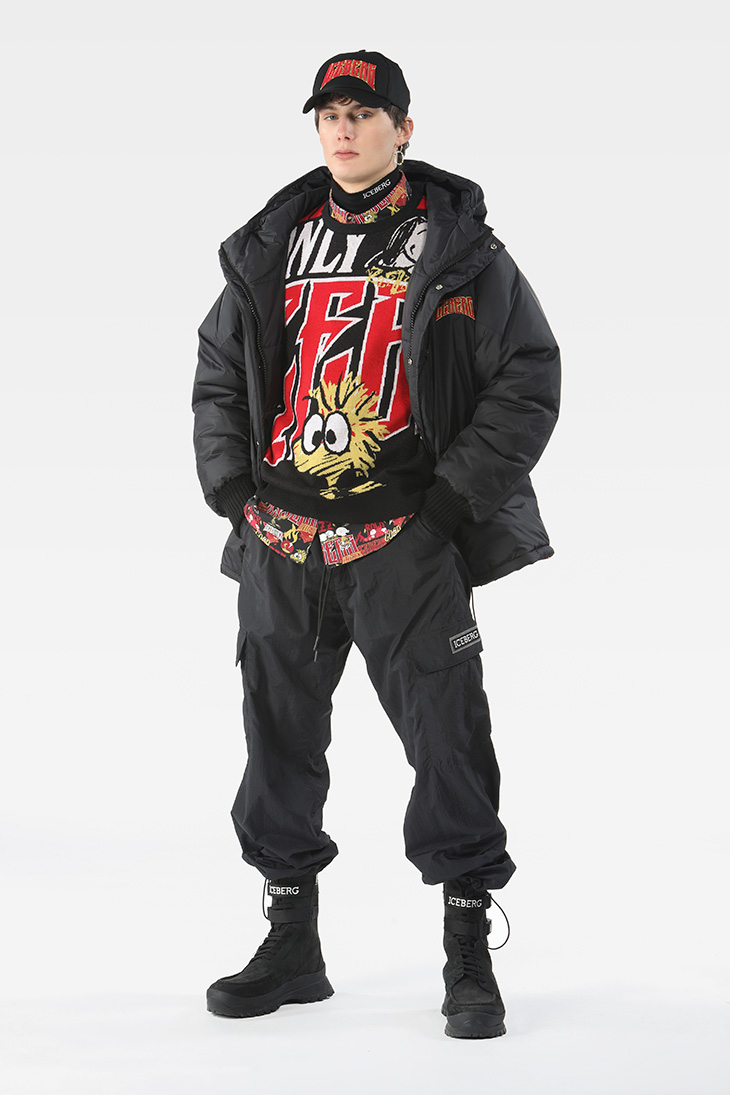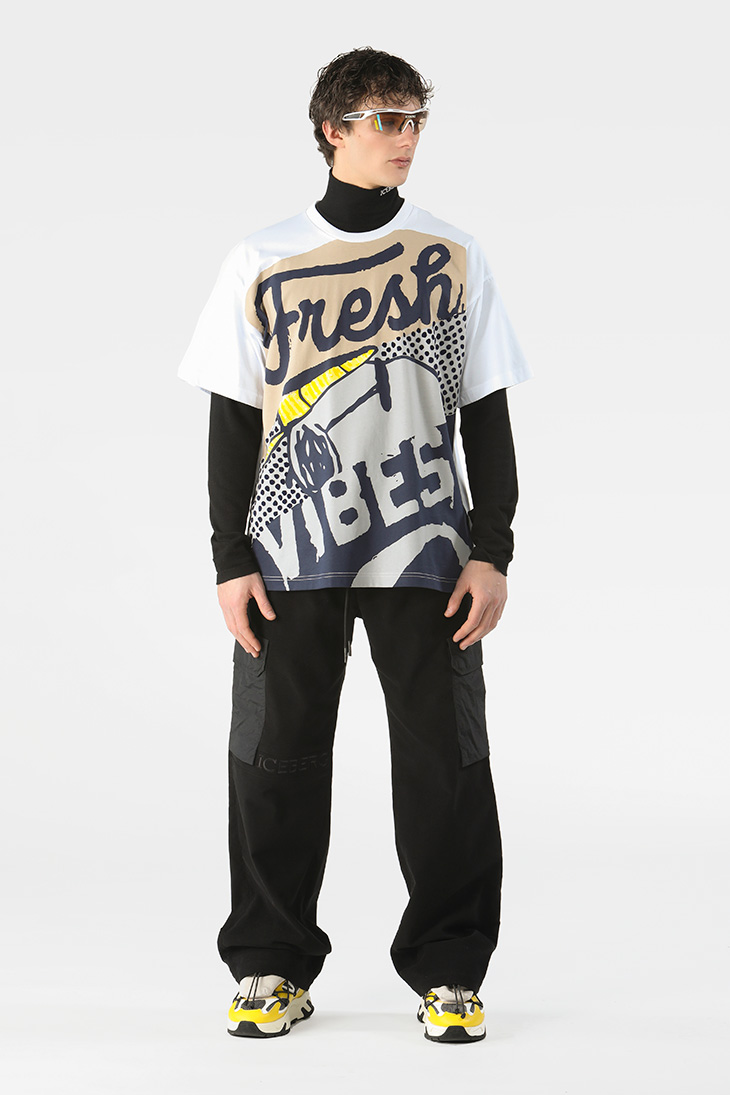 Collection video which aired as part of Milan Fashion Week digital fashion week is available above – for the full look of Women's and Men's ICEBERG Fall Winter 2021 collections check out our galleries below: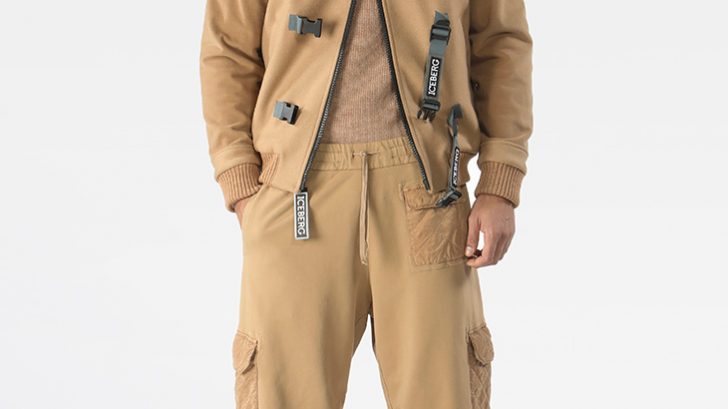 ICEBERG Womenswear Fall Winter 2021 Collection – see all the looks in our gallery: