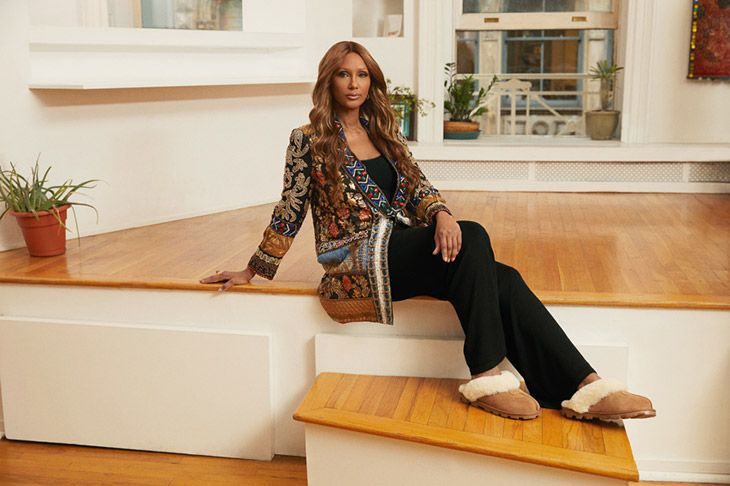 Footwear brand UGG teams up with supermodel IMAN for FEEL ____ story as part of their Spring Summer 2021 campaign. In charge of styling was Jason Rembert, with beauty from hair stylist Eric Williams, and makeup artist Camille Thompson using IMAN Cosmetics.
So, I arrived in 1975 and my first job, three days after I arrived, was for American Vogue. I had never worn makeup, or heels for that matter. I walked into this shoot and there was another model at the shoot, Caucasian, and there was a makeup artist. He asked me, "Did you bring your own foundation?" Because he had no foundation for Black skin. So, he went and mixed and matched some things and put it on my face – I looked at the mirror, and I looked gray. From that day on, I started learning how to mix and match products so that I can create a foundation for myself, because my image as a model is my currency. I needed to learn how to be the master of my image because nobody's going to say the makeup artist is bad; they'll say the model doesn't look good. So, I became an expert at that, and created Iman Cosmetics in 1994 – the seed was planted in my head that if I'm looking for a product that doesn't exist, there are a lot of other women who want the same product. – Iman on Iman Cosmetics line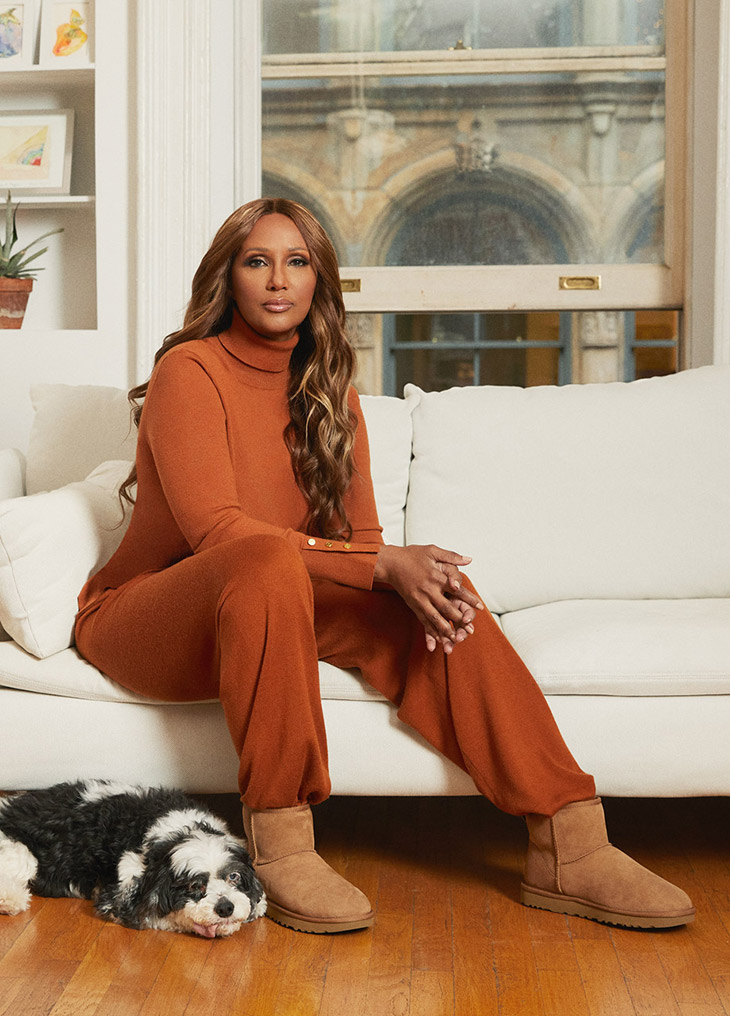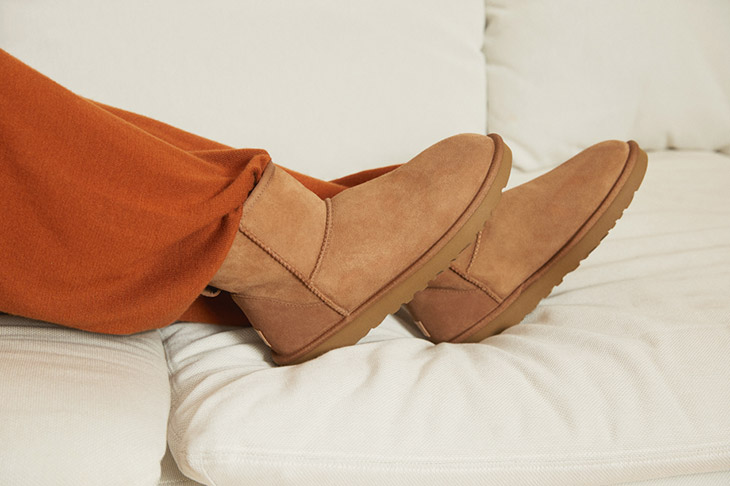 CARE is an organization that's over 75 years old. It was established after 1945 after World War II, and they now work all over the world and specifically handle crisis, poverty, and hunger. The work I do with CARE is exactly of what was done for me when I was a refugee in Kenya. It is to really empower women and young girls to fulfill their dreams, because refugees are not just numbers of people, but they are people with hopes, dreams, and lives like us. It's really pertinent to think of the world. Not just locally, but globally, because what's happens over there – the plight of refugees, the plight of immigrants, women, and girls – it also happens here. When poverty and hunger happens globally, it also happens locally. So, it's very important for us to think about the world, as we are a global community. There is no time for us to be separated, to think that we are different than each other. – Iman on being CARE's first-ever Global Advocate.