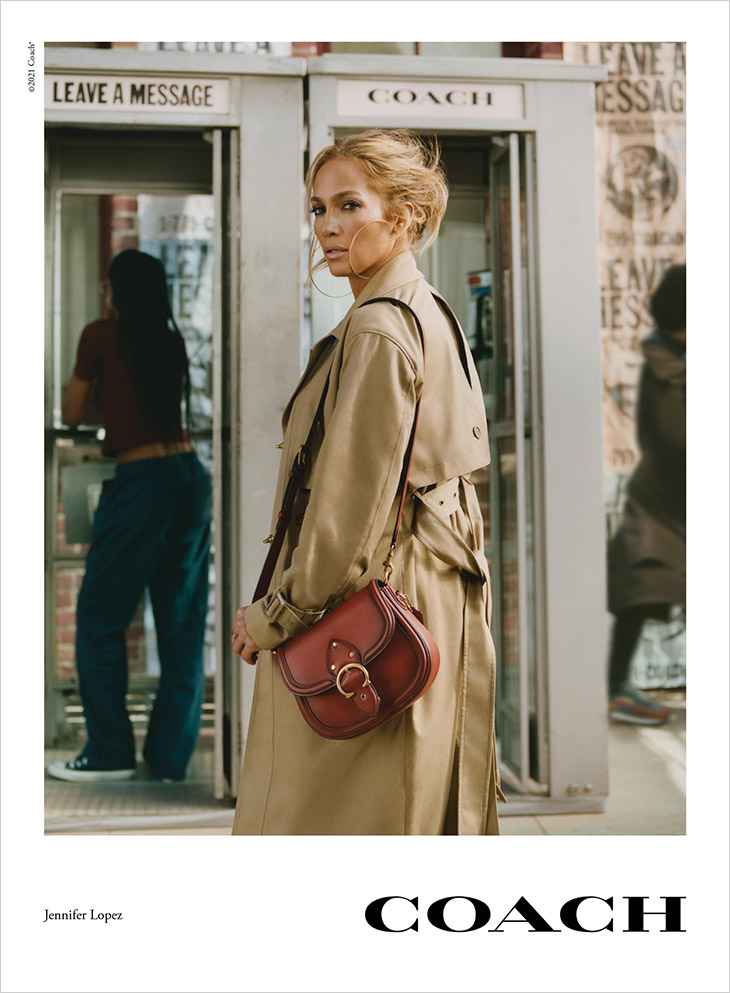 Fashion brand COACH enlists Jennifer Lopez, Yang Zi, and Kōki to star in their Spring Summer 2021 campaign. The Coach It Forward campaign celebrates the people who celebrate you, it explores the power of expressing gratitude.
Fashion photographer Renell Medrano captured the campaign, with styling from Olivier Rizzo and Mariel Haenn. In charge of hair styling was Chris Appleton, with makeup from beauty artist Mary Phillips, and manicure by nail technician Tom Bachik.
Coach It Forward means to pay it forward. It's about leaving messages of gratitude for the people who drive change and optimism in your life, in your community and in the world. – Jennifer Lopez
For more images from the campaign visit malemodelscene.net.