French fashion designer Marine Serre revealed her Spring Summer 2021 collection campaign lensed by photographer Marc Hibbert, with a video from Will Churchill. Styling is work of Benoit Bethume, with beauty from Hair Stylist Ramona, Makeup Artist Nina Haverkamp, and manicurist Anais Cordevant.
AMOR FATI reflects what we are going through and the existentialism in how we manage feelings in our daily life. AMOR FATI is an invitation to embrace all the outcome with no judgments.
– Marine Serre
This collection presents MARINE SERRE's sharp tailoring, boldly announced through a duo-coloured 'moon lozenge' jacquard weave. Alongside the separates-based suiting range, biodegradable nylon and recycled moire serves as the base for hyper-functional, multi-pocketed utilitarian garments and iconic accessories in a monochrome palette. Intimate silhouettes are made of regenerated carpets in terracotta hues. Repurposed tailoring fabrics are granted a contemporary second life through sleek menswear pieces, while fiery red and jet-black athletic garments offer a wardrobe that enables free movement. – from Marine Serre.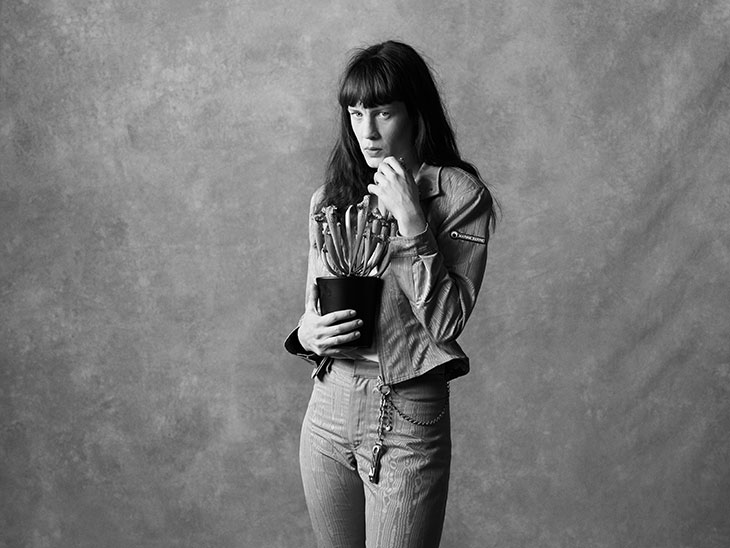 View this post on Instagram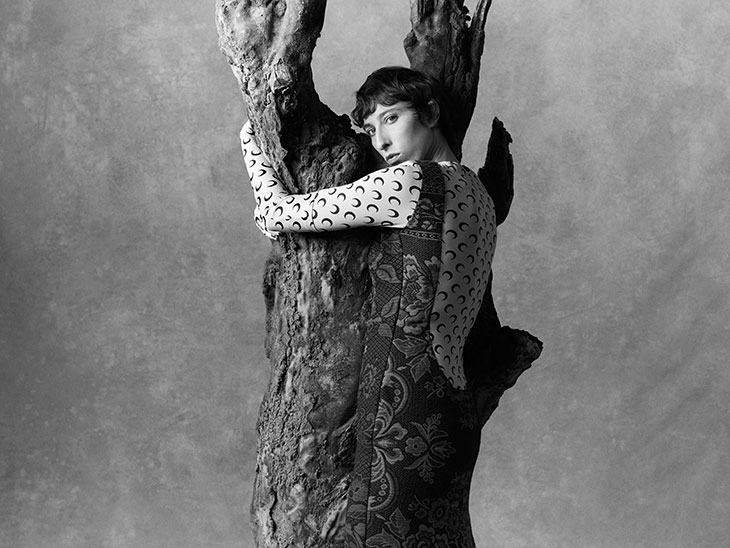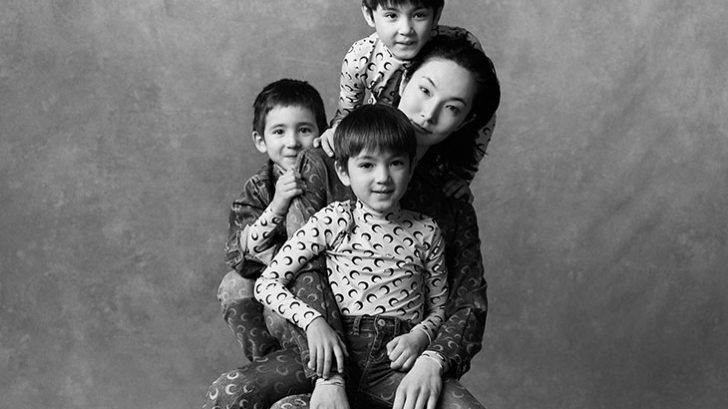 Models:
Mother and baby: Chloe Winkel & Zana
Brother and Sister: Turgay & Yasemine Cakli
Tree: Juliet Merie
Cat: Vladimir McCrary
Mother and Son: Amalia Vairelli & Melchior
Plant: Chloe Winkel
Big Family: Chihiro Niuya & Sons (Noé, Rui & Gil)
Pillow: Kim Peers
Couple: Kristina DeConinck & Nicolas Duée