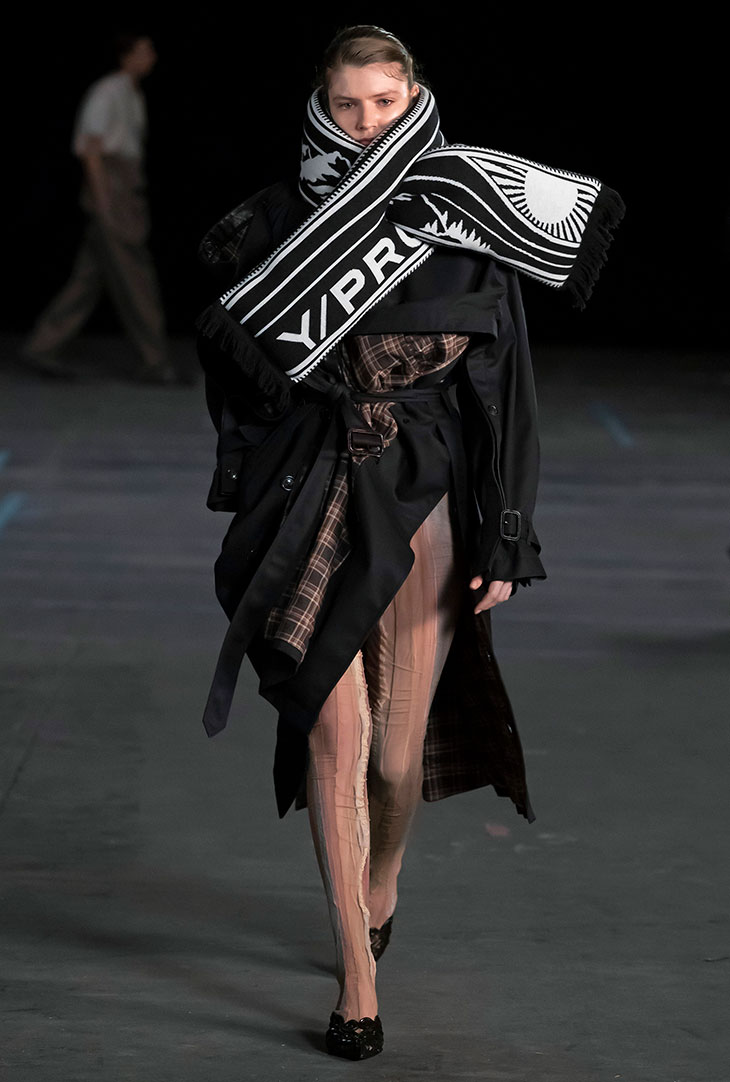 Creative Director Glenn Martens unveils Y/Project Fall Winter 2021 collection via a virtual runway show during the final day of Paris Fashion Week. Set in utter darkness, the runway sees models walk to an opera soundtrack.
Marking the brand's evolution to an established house in the Parisian fashion landscape, the FW21 is Y/Project's largest and most ambitious collection to date, including both men's and womenswear.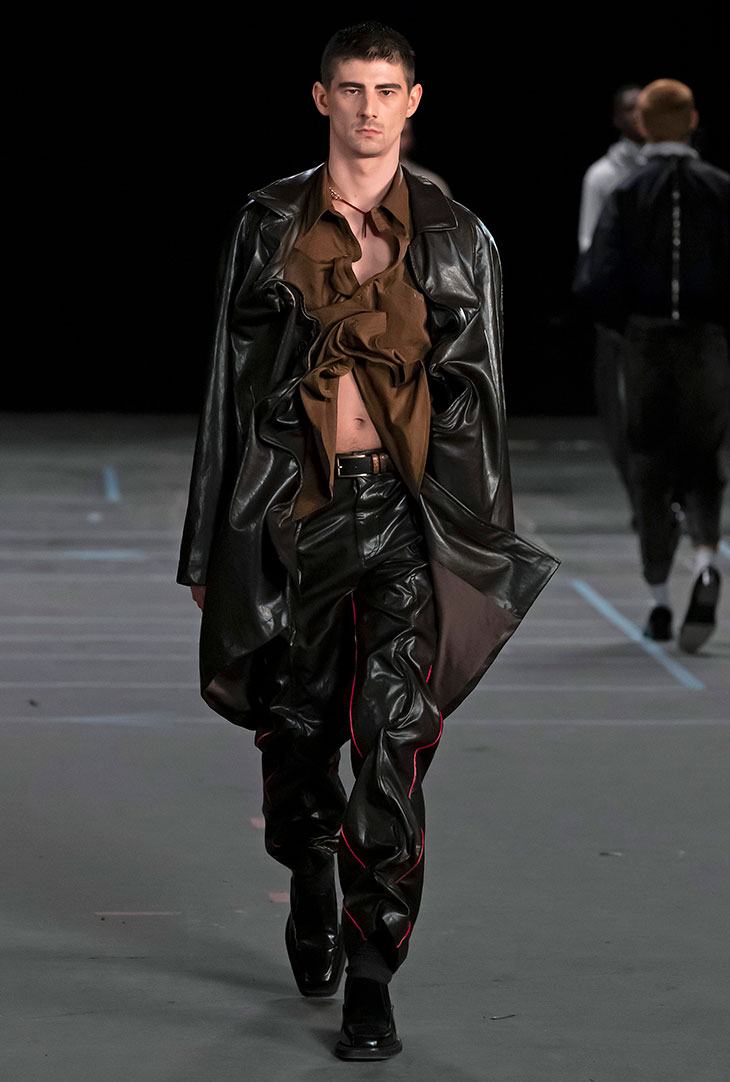 This new season is a lesson in blurring the lines of the ordinary and challenging the accepted norms of garment making. Silhouettes twist and twirl, creating sinuous curves that seem to be frozen in time. A metallic wire directly integrated into the fabric, an innovative design concept first explored for AW17, turns pants, skirts, dresses or jackets into an opportunity for playfulness and versatility. This new iteration of Martens' disruptive signature aesthetic is prolonged into a new line of must-have malleable bags – clutch, tote bag and shoulder bag. – shares Y/Project in the collection notes.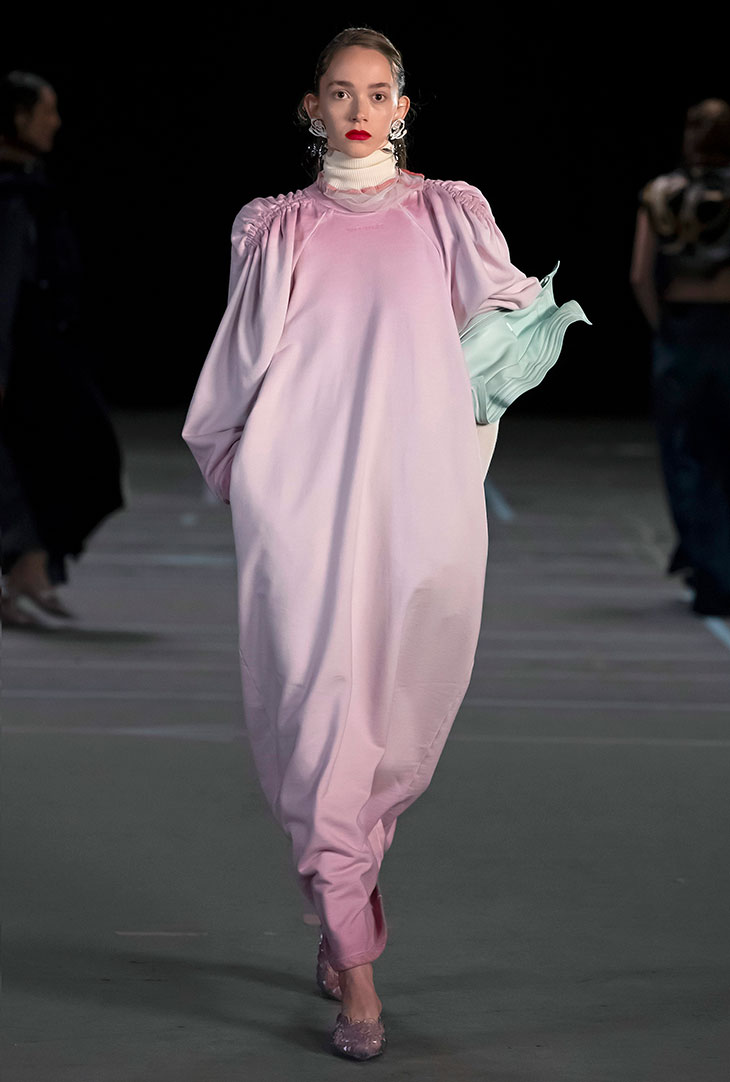 While continuing the effusive and versatile silhouettes the label is known for, this season Glenn Martens is creating perfectly readable yet bold concepts running consistently through the collection.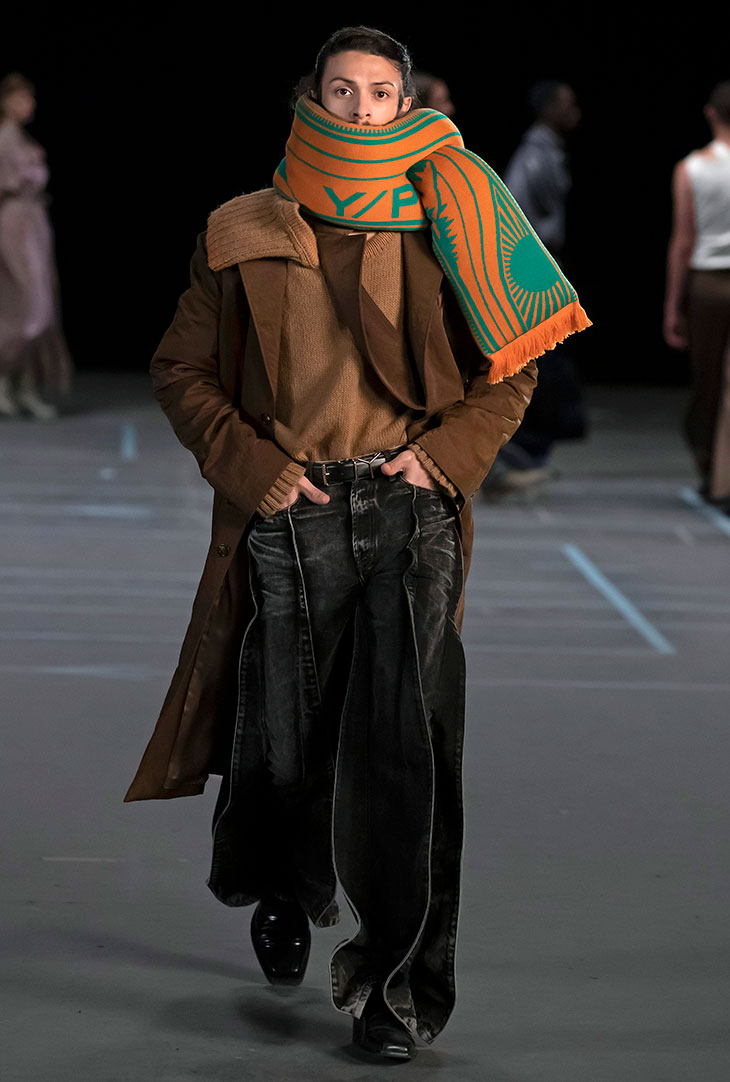 The collection includes 2 collaborations – with Brazilian "jelly" shoe brand Melissa, as well as the second chapter of the Y/Project and Canada Goose capsule collection.