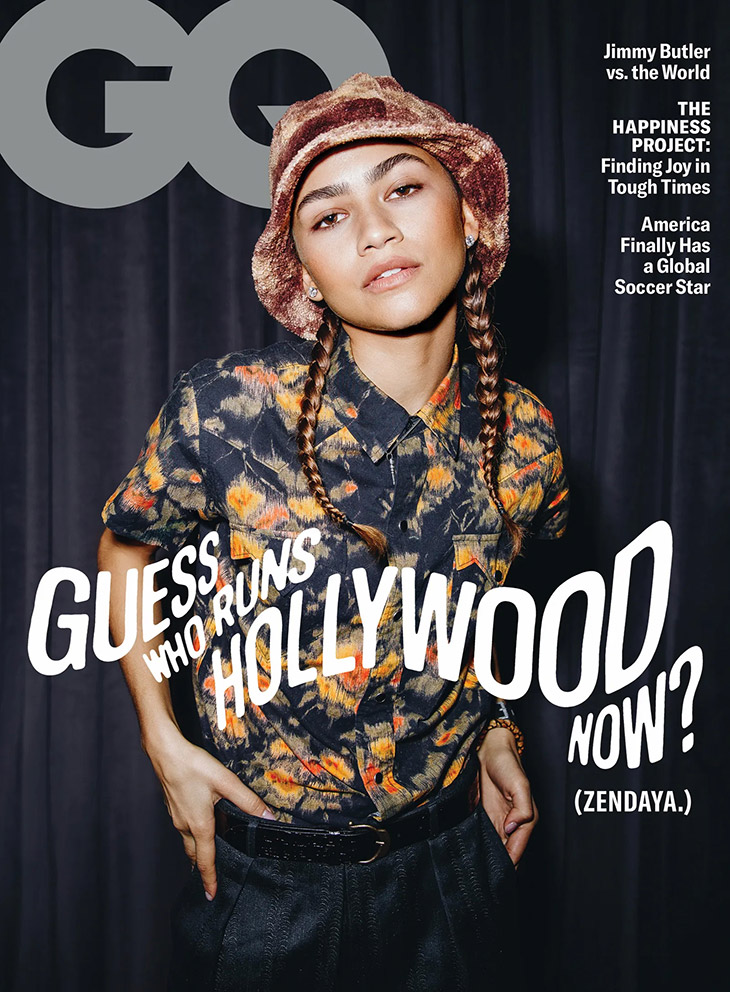 Euphoria and Spider-Man star Zendaya takes the cover story of American GQ Magazine's February 2021 edition lensed by fashion photographer Tyrell Hampton. In charge of styling was Law Roach, with tailoring from Jeff Gillies. Beauty is work of hair stylist Ursula Stephen for A-Frame Agency, and makeup artist Sheika Daley for SixK.LA.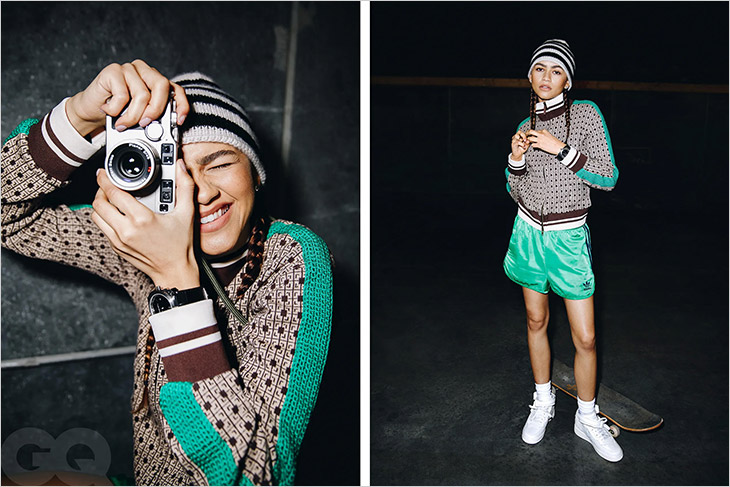 In this industry, I had to learn how to do small talk and stuff, because I guess I would kind of come off cold to people because I didn't really know how to start conversation. I remember my stylist was like, 'You come off kind of cold. People think you're mean because you don't talk,' when really I just was too nervous.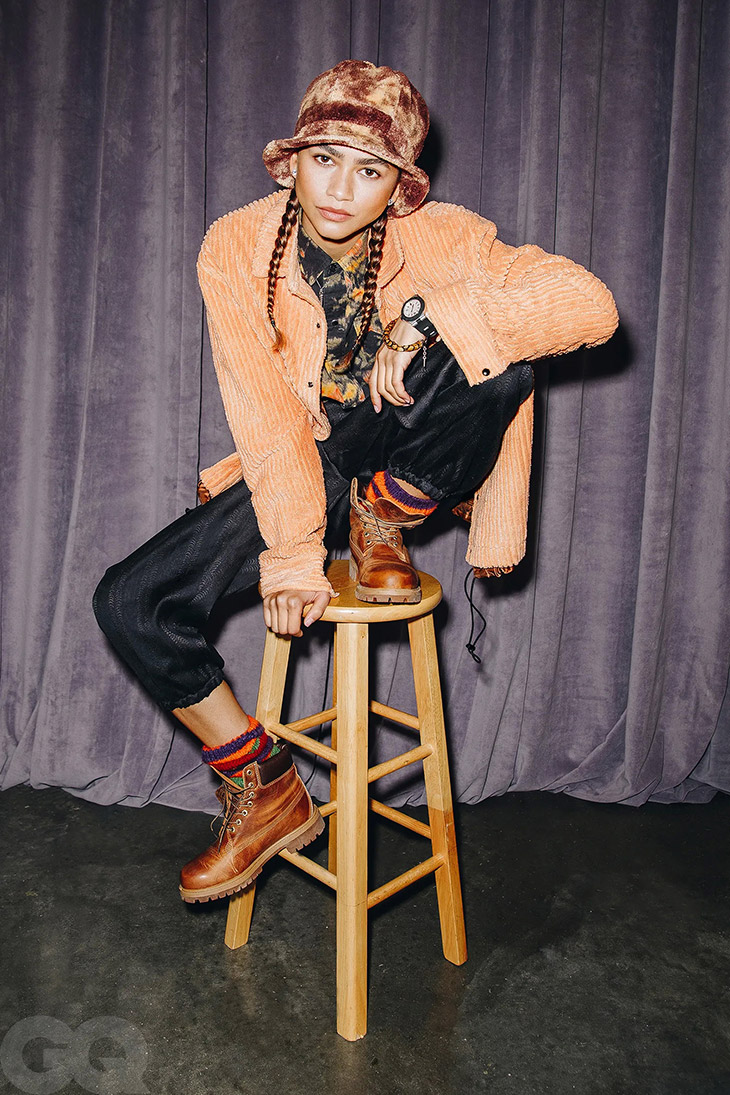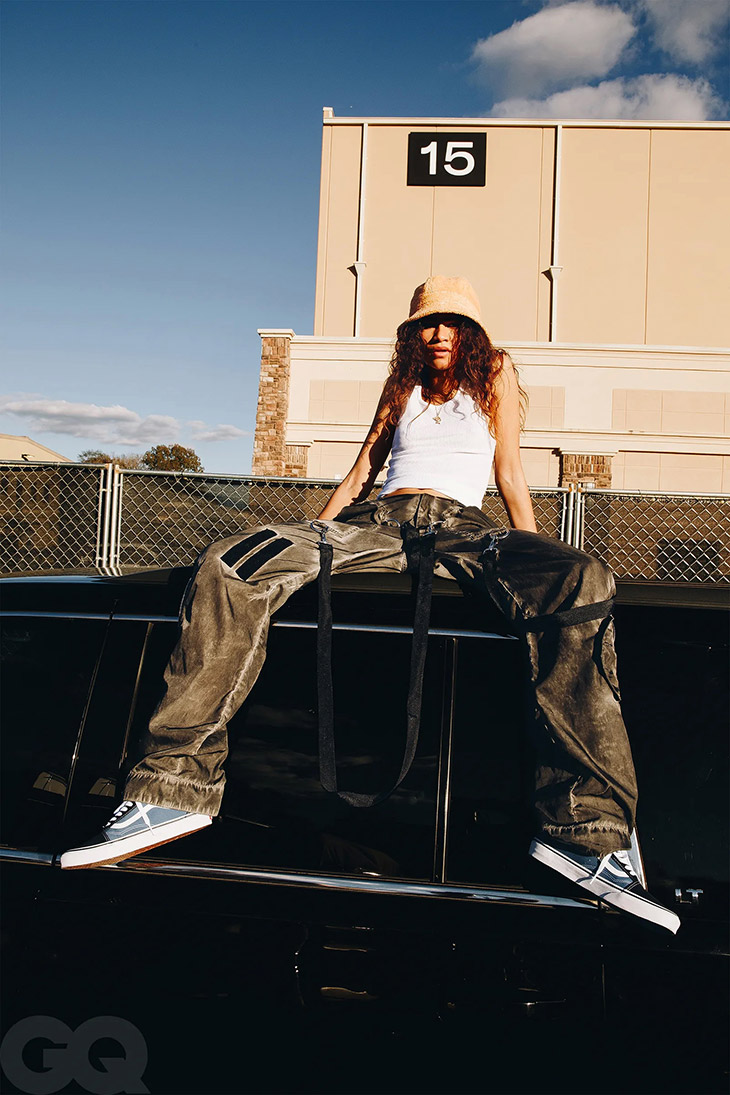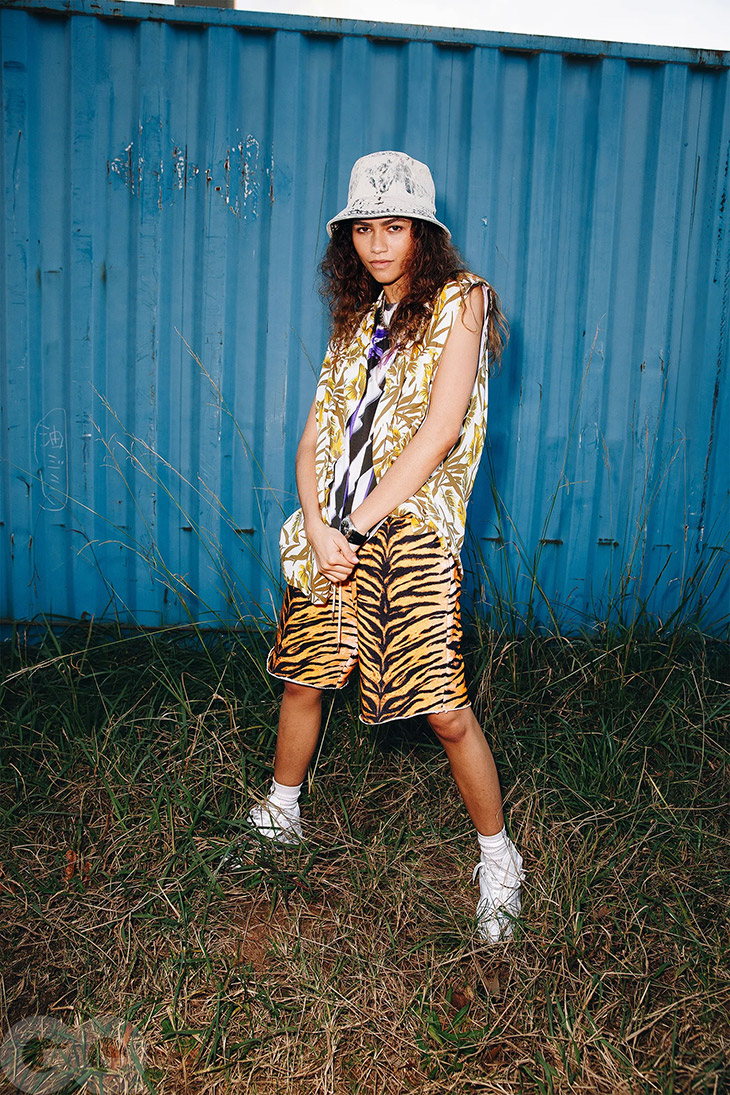 For the story American stunner is wearing selected pieces from brands such as Saint Laurent by Anthony Vaccarello, Bulgari, Post-Imperial, Wales Bonner, Adidas Originals, Nike x Comme des Garçons, Timberland, The Elder Statesman, Gap, DSquared2, Givenchy, Prada, Hermes, Tom Ford, and Celine Homme by Hedi Slimane among others.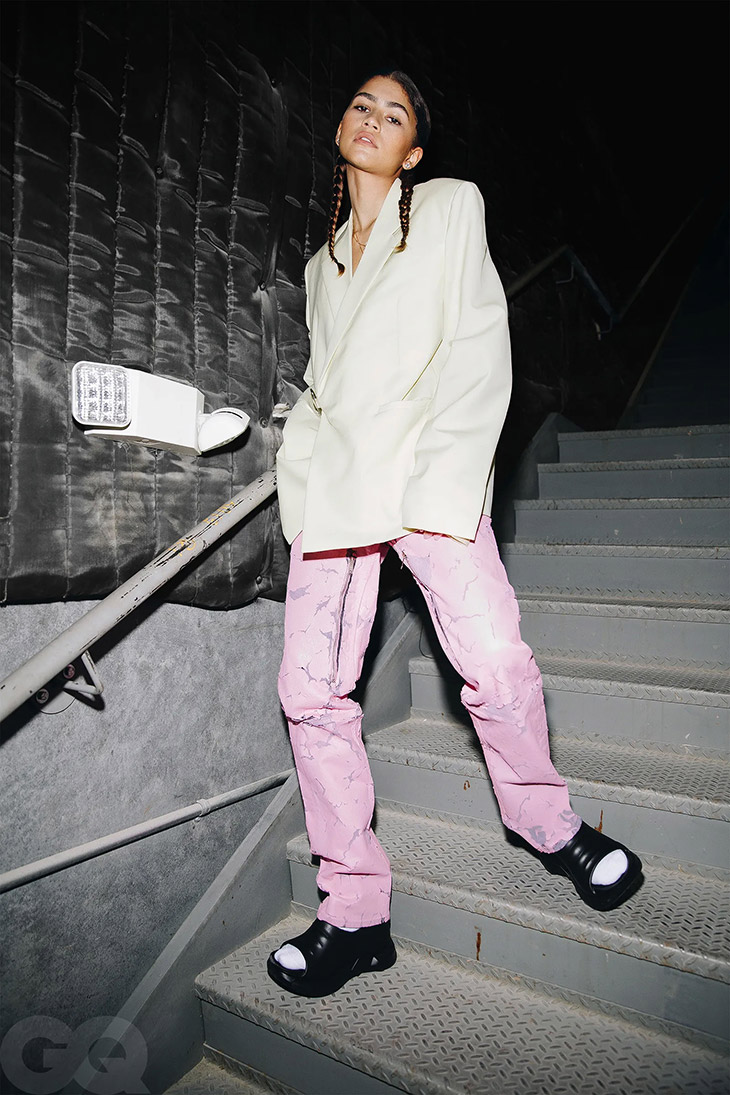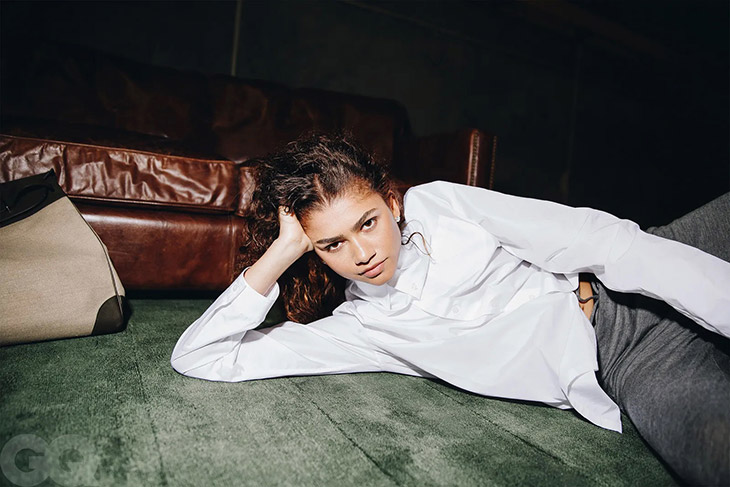 I played this card-game thing recently, We're Not Really Strangers, or whatever it's called, One of the questions was 'What's a random compliment that strangers give you that makes you feel good? – For me, it's when people say that their kids watched me. They just say, 'We're really proud of you, girl. We're proud of you. Keep doing what you're doing. I see you.' I'm just like 'Aw, thank you!' I feel like everyone at that moment becomes my auntie, and I'm just like, 'Oh, my God, I want to make you proud.' You know? But that stuff really means a lot to me. I think…that me wanting to control everything is just not wanting to fuck up. Not wanting to let anybody down. – Zendaya
Emmy award winning actress Zendaya stars in Malcolm & Marie – Netflix movie directed & written by Sam Levinson – set to be released on February 5th 2021. The story follows a relationship on the rocks, between filmmaker Malcolm (John David Washington) and his girlfriend Marie (Zendaya) – after they return home from his movie premiere and await critics' responses the evening takes a turn with a surprising revelations about their relationship, and their love is put to the test. The film was shot during the height of the pandemic.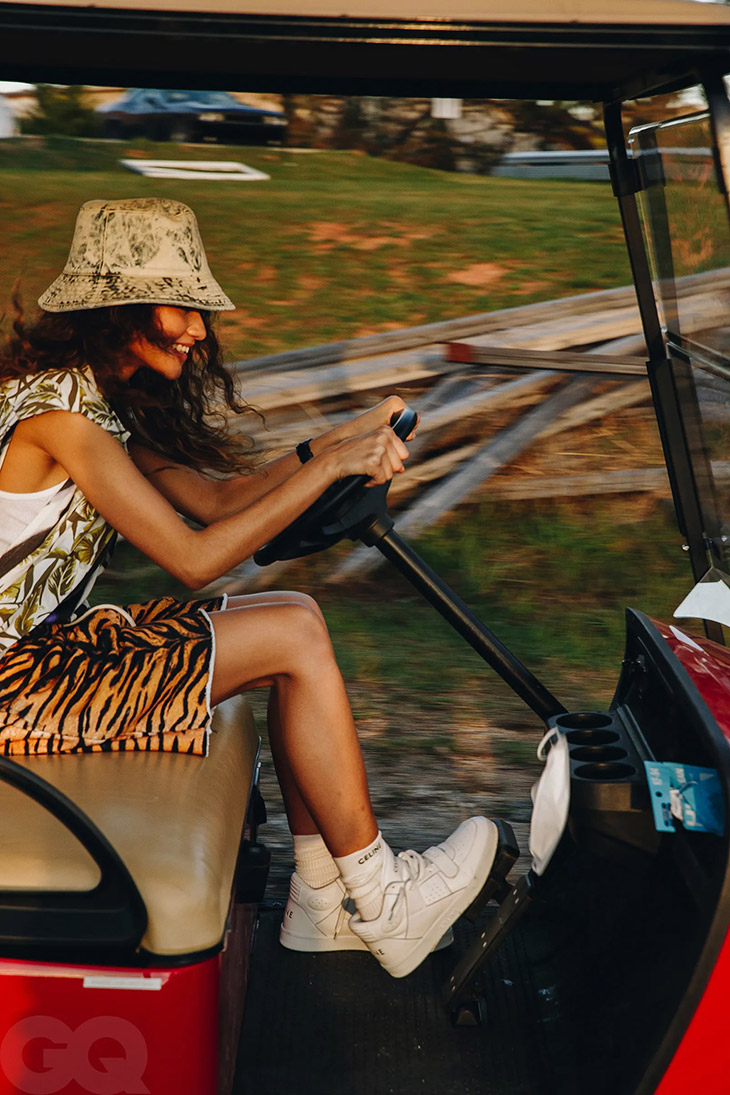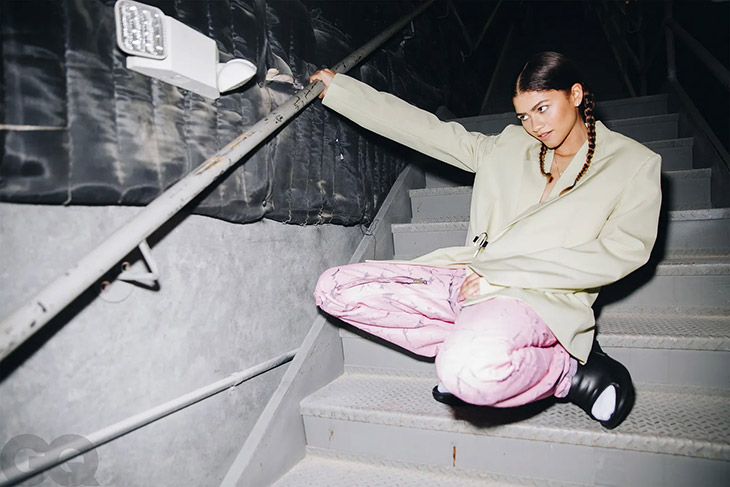 Photography © Tyrell Hampton for GQ Magazine, for more visit gq.com