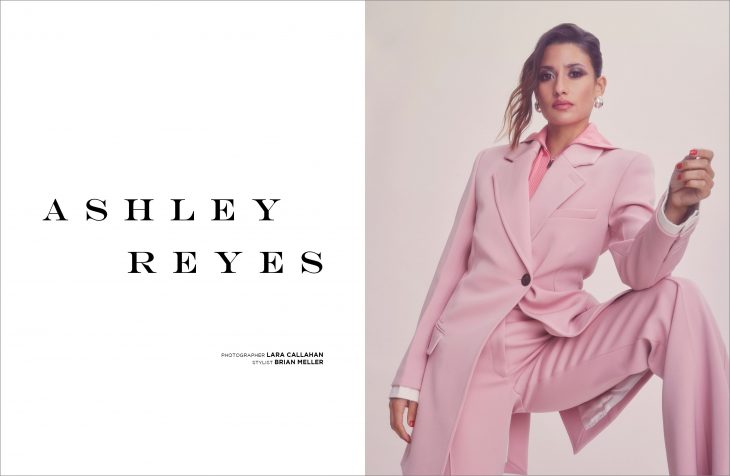 Actress Ashley Reyes sits down for an interview with DSCENE editor Maja Vuckovic to talk about her acting career, her role of "Cordelia" in the Starz show "American Gods", as well as her hidden talents, favorite music and TV shows.
Ashley teamed up with Photographer Lara Callahan, Stylist Brian Meller and DP Mark Claudio for DSCENE Magazine exclusive shoot and fashion film. Beauty is work of Makeup Artist Amanda Thesen and Hair Stylist Jasmine Burnside.
Read the interview and discover the shoot after the jump: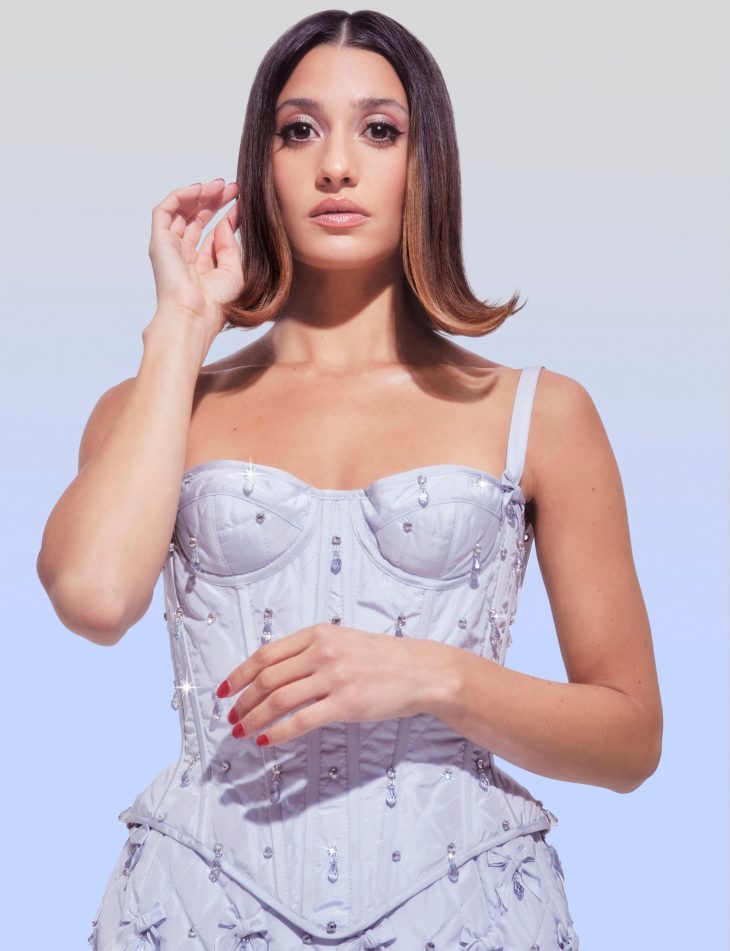 Tell us a bit more about yourself. Who is Ashley Reyes? Who am I? Well, that question is an existential crisis waiting to happen. I am an actress, the mom of an incredible rescue dog, a constant learner, and a lover of cooking. I grew up on Long Island, New York and I consider myself a true New Yorker: I walk very quickly and I say "on Long Island," not "in Long Island."
View this post on Instagram
What inspired you to pursue acting? I tell this story whenever I get asked this question because every time I do I am reminded why I do what I do, and it starts a little fire in my belly. I was around 6-years-old and was painfully shy. My mom and my grandmother took me to a festival where they were doing a balloon presentation of The Wizard of Oz (it was as strange as it sounds.) They needed a Dorothy, and went through the audience asking little girls to sing "Somewhere Over The Rainbow." Without hesitation, I stood up, grabbed the microphone, sang my heart out, and they picked me! After that, I went back to my seat and told my mom to put me in acting class because (this is what I said): "acting is my life." I never looked back.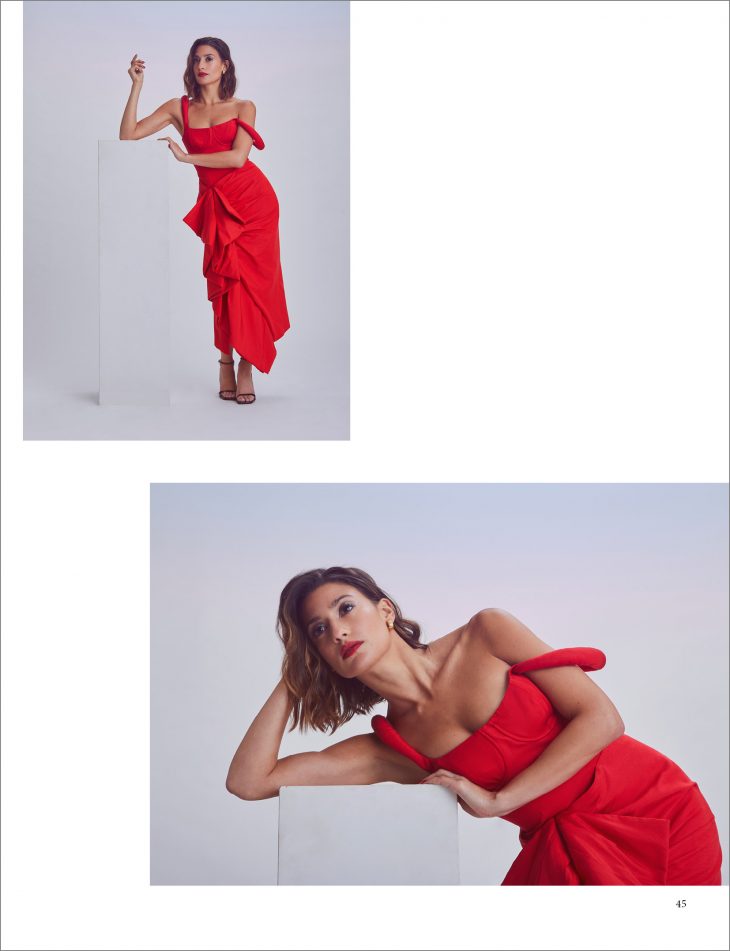 How do you prepare for a role? My process definitely changes with each character. Sometimes it comes really easily and I just need to tap into where it sits in my body emotionally. My drama teacher used to say in her very posh English accent, "Garments, darling, once you find the right garment, you find the character". Sometimes it takes a lot more work. My role on American Gods took a lot of academic work. I had to do a lot of research into technology, computer programming, and cyber-hacking which was really fun because I learned so much and felt a lot smarter afterwards. I listened to podcasts, watched tons of documentaries, and got a crash-course in all things tech from my co-star, Bruce Langley. One of the things I love about this job is finding the right process for each particular character.
What are the first things that you do when you get a script? I look to see if they killed me off…. Joking! I usually go through and see if there's any information in the script that I wouldn't want my character to know. If there is, then I read the script omitting those parts. Then I start memorizing lines. For me, personally, I can only start to really play when I know what I'm saying and I don't have to think about the words.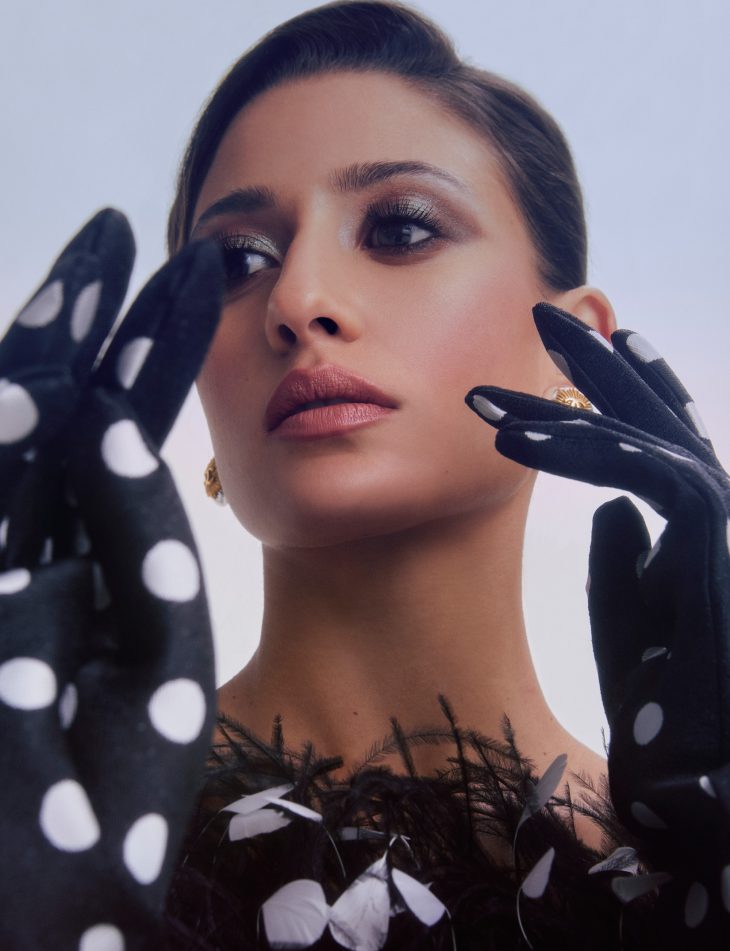 What was it like the first time you were in front of a camera? The first time I was professionally in front of a camera was for American Gods (I had done a few bits when I was in high school but I don't count those because it wasn't serious and I was 13). So the first time as an adult was incredibly intimidating. I had been waiting for this opportunity since, frankly forever, and I stepped out of the van and there were cranes flying overhead and the entire network was there and my scene partner was the legendary Ian McShane. I was so overwhelmed and felt like I had no clue what I was doing. Ricky Whittle pulled me aside and said, "Hey. You're here. You got the job for a reason. This is your moment. Own it." I was still nervous, but it made me feel a hell of a lot better.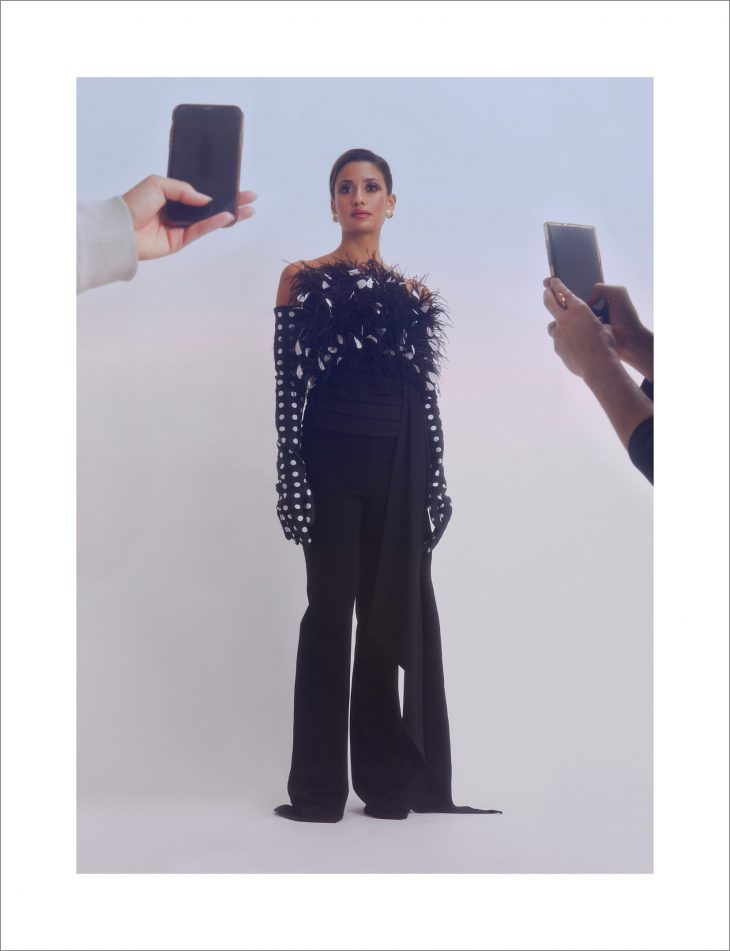 You are the star of "American Gods" latest season. Were you a fan of the show before you landed the role of Cordelia Diaz? I was! I had watched season one when it came out a few years ago. It was my dad's favorite show. I thought it was gorgeous and whimsical and dark and the acting was insane. When I got the audition I texted my dad and he was stoked. When I told him I was going to be the new series regular on it? He pretty much passed out.
The show is renewed for season 4, can you tell us a bit more about it? Is Cordelia part of it? I Certainly hope so! All I can say is no one is in Mr. Wednesday's life without reason.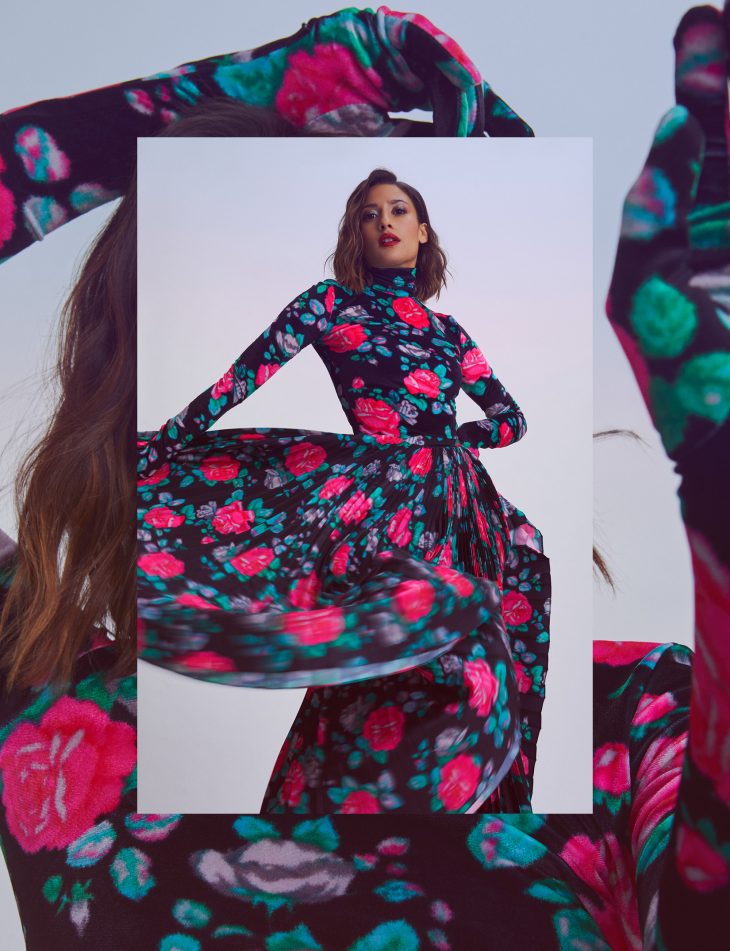 What's the last TV show you binge watched? And what is your favourite show currently on TV? I am currently in the middle of binge watching Outlander. What a good show. I could listen to Scottish accents all day. Before that, P-Valley. It's fantastic (yay womxn!) and has some of my favorite performances of the year. And the show that got me through quarantine was "Amy Schumer Learns To Cook (Uncensored"). My two favorite things in one show: comedy and food. When I hit that "pandemic wall", as I call it, that show was just about the only thing to get me smiling and fully belly laughing again.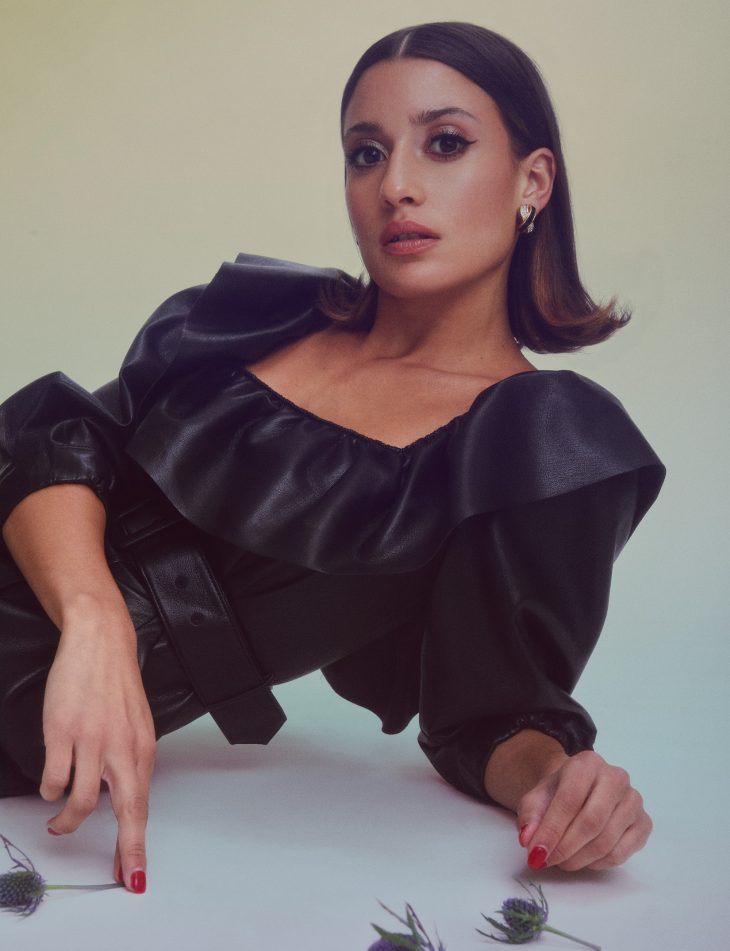 Besides acting, do you have a hidden talent? I have the infallible ability to lose every and any object I touch. Which is just fantastic. I'm also a really great cook, if I do say so myself. And perhaps most excitingly, I am trained in many forms of stage combat, so I like to fight with swords which is kind of cool.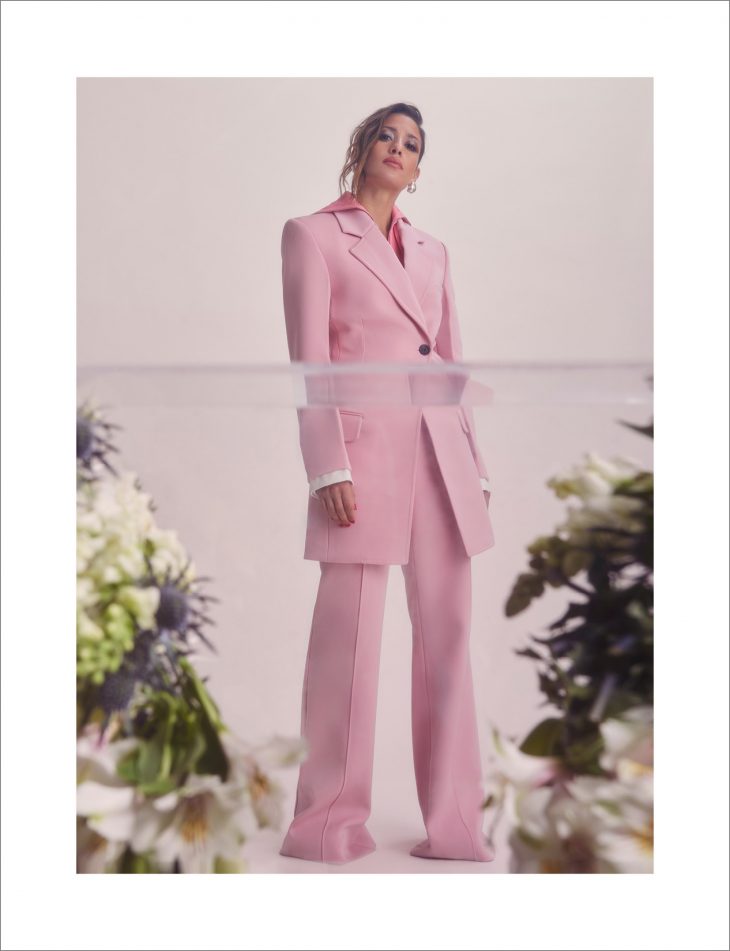 What's on Ashley Reyes' playlist? This might sound super nerdy but I primarily listen to podcasts. So if you see me with my headphones in, I'm probably listening to Under The Skin with Russell Brand, iWeigh with Jameela Jamil, or The Trevor Noah Podcast.
What kind of roles are interesting to you, what would you like to play next? Roles that are real and three dimensional. A part that has always come to mind is Abigail Williams in The Crucible. People that are trying to do their best to survive but are deeply flawed. Actual people are never just "good" or "bad". That's interesting to me. It's getting better out there for womxn, but we still have a long way to go for there to be a plethora of parts like that out there.
Talent: Ashley Reyes
Photographer & Director: Lara Callahan
DP: Mark Claudio
Stylist: Brian Meller
MUA: Amanda Thesen
Hair: Jasmine Burnside