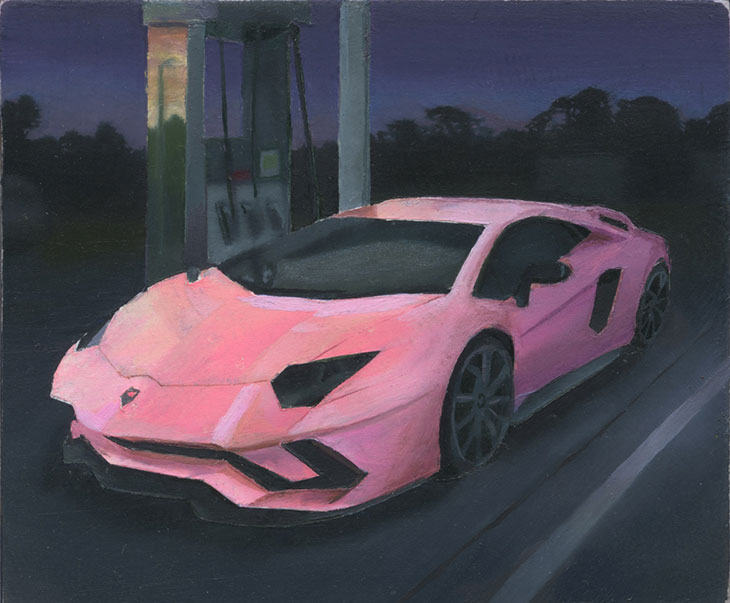 The promising Parisian artist Jean Claracq is presenting his first solo exhibition in Galerie Sultana, titled Jean Claracq by Jean Claracq. Fascinated with the history of art, the artist is drawing inspiration from mediaeval illumination to photography via Renaissance painting, new media and social networks (Instagram, Facebook). His paintings are based on digital collages derived from various sources.
The exhibition opens February 13 and will be on view until April 10, 2021.
The artist works in miniature formats, but despite their sizes, the compositions teem with detail and offer multiple stories that bring together different temporalities and places.
View this post on Instagram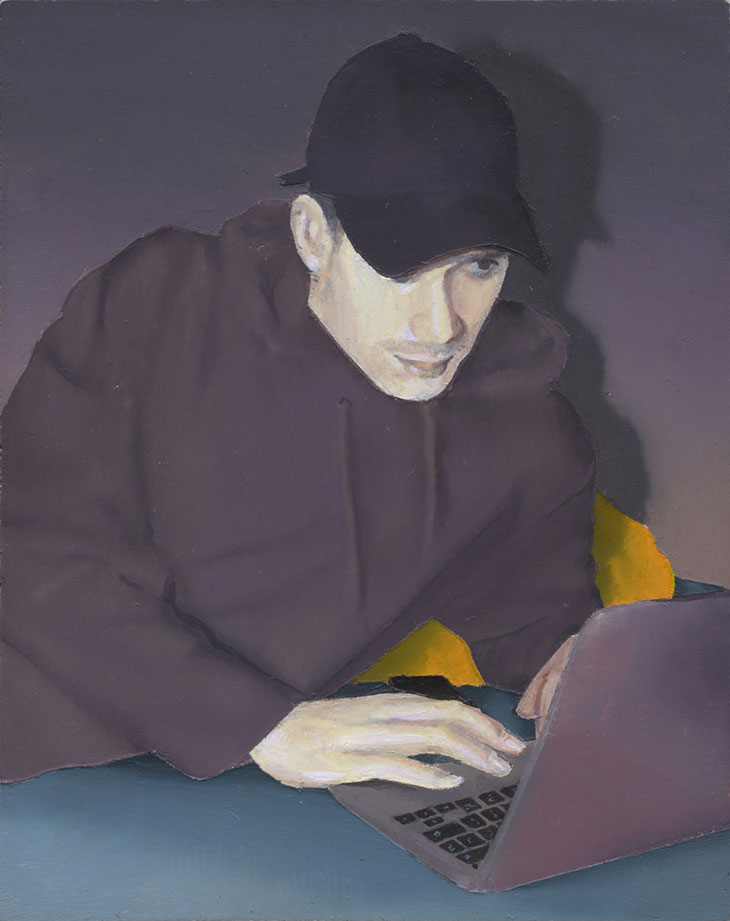 Using highly contemporary iconography, Claracq works in a particular tradition of the genre scene. He depicts young male figures absorbed in virtual worlds, isolated in interior and exterior environments, offering different perspectives on the suburbs and their buildings as well as urban and natural landscapes. – from Galerie Sultana.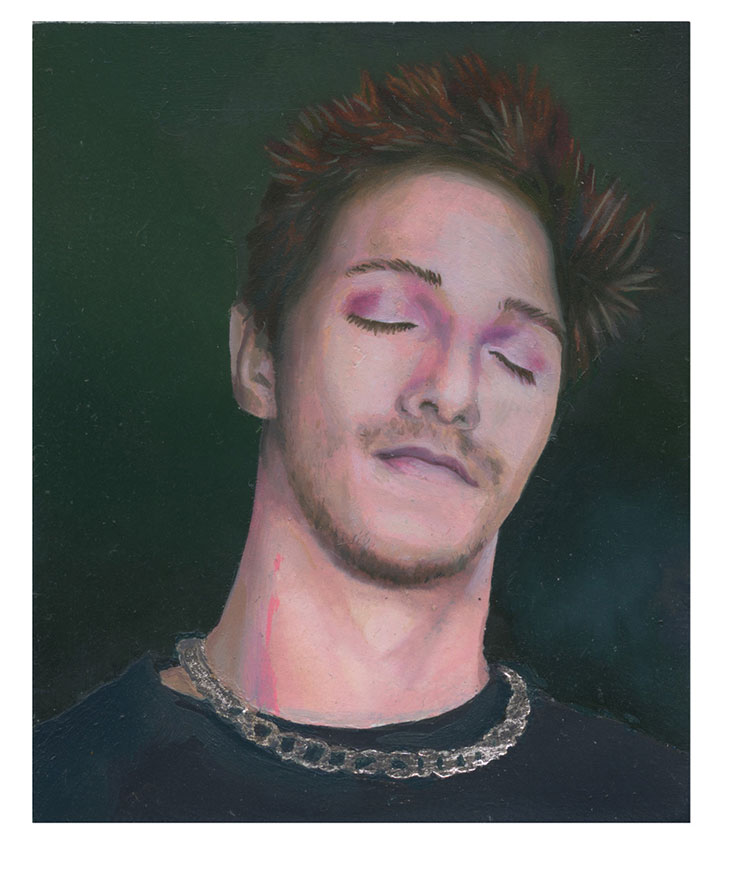 Jean Claracq (born in 1991 Bayonne, France), lives and works in Paris. In 2017 he received his MFA from Ecole Nationale Supérieure des Beaux Arts de Paris. In 2018 he won the 2eme prix Antoine Marin and the Prix de peinture Roger Bataille. His first solo museum exhibition took place at the Louis Vuitton Foundation, Paris, in 2020. The exhibition at the Sultana Gallery is the artist's first solo exhibition in a gallery.