As we approach a year since the pandemic took over the world and the time the physical shows are no longer a cosntruct fashion designer Simona Marzieli takes the runway concept to present her latest collection. Marzieli showcased the new looks without any press or buyer audience. Designer's contemporary take on knitwear subtly shapes the sentiment of elegant informal shaping her collections.
FALL WINTER 2021 WOMENSWEAR COLLECTIONS
"Collection reflects the desire to go out of delimited and protected comfort zones to reconnect with the outside world. The intent is to create a delicate balance between practicality and refinement, functionality and femininity. MRZ's stylistic codes express an elegance with a décontractée allure. The sartorial charm and the most innovative sportswear are represented by clean and essential garments, revisited in a contemporary key and made with precious, tactile and warm materials," shares Simona Marzieli press team.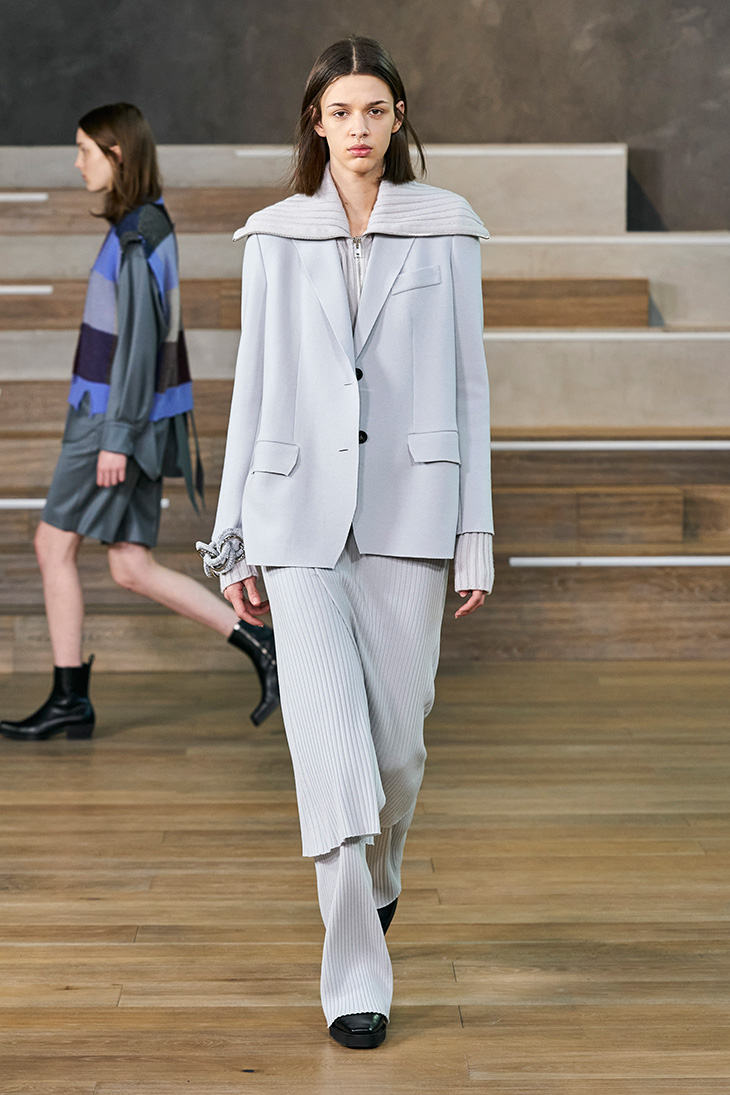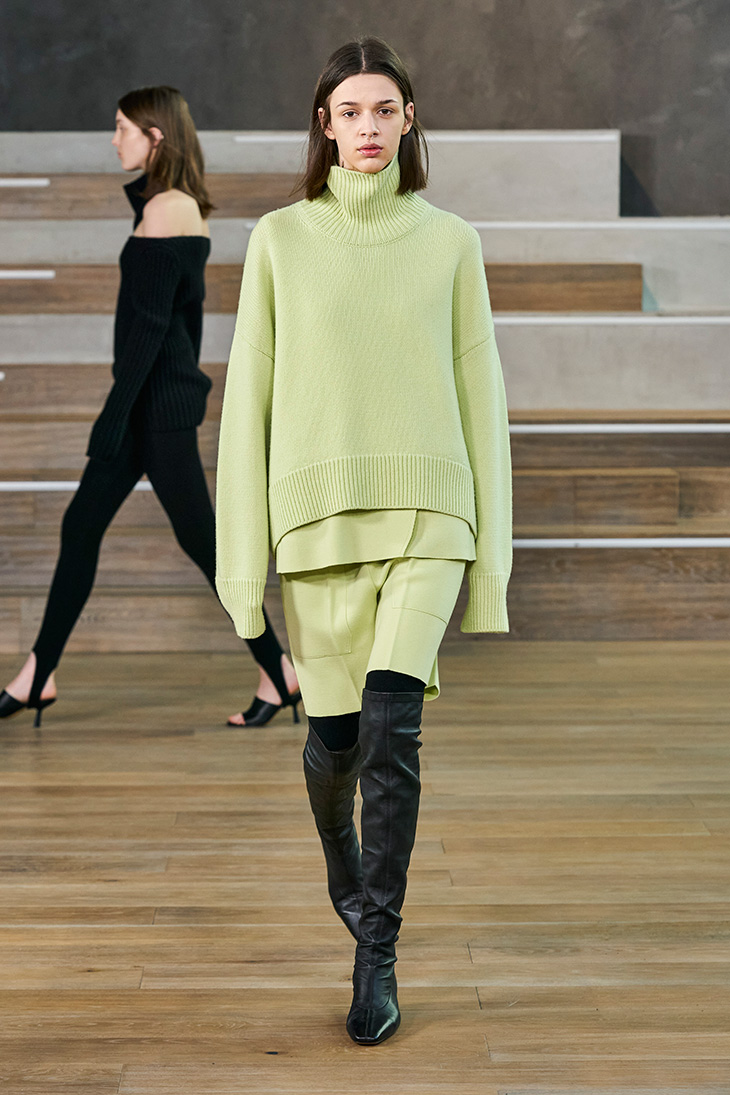 The Fall Winter colour blocks and pattern choices were inspired by Marzieli's fascination with German Artist Paul Klee and his paintings. The collection is shaped with use of elegant neutral tones and complementing shades of grey and burgundy. "Sartorial charm and sporty comfort meet, generating an original overlapping of elements in perfect harmony with each other. Knitwear is the real protagonist of this collection: the beating heart of the brand, it emerges from the classic canons and through elaborate and unusual processes, new volumes and original combinations of textures and textures, she returns the vision and style of MRZ. A defined style, mostly monochromatic," explains Marzieli's team. For the Italian born designer knitwear is the stronghold, used throughout the collection it is the signature of her craft and design aesthetic.
Simona Marzieli – MRZ features thirty-four new looks prepared for the Fall Winter 2021 season. Discover all of the collection in our gallery: