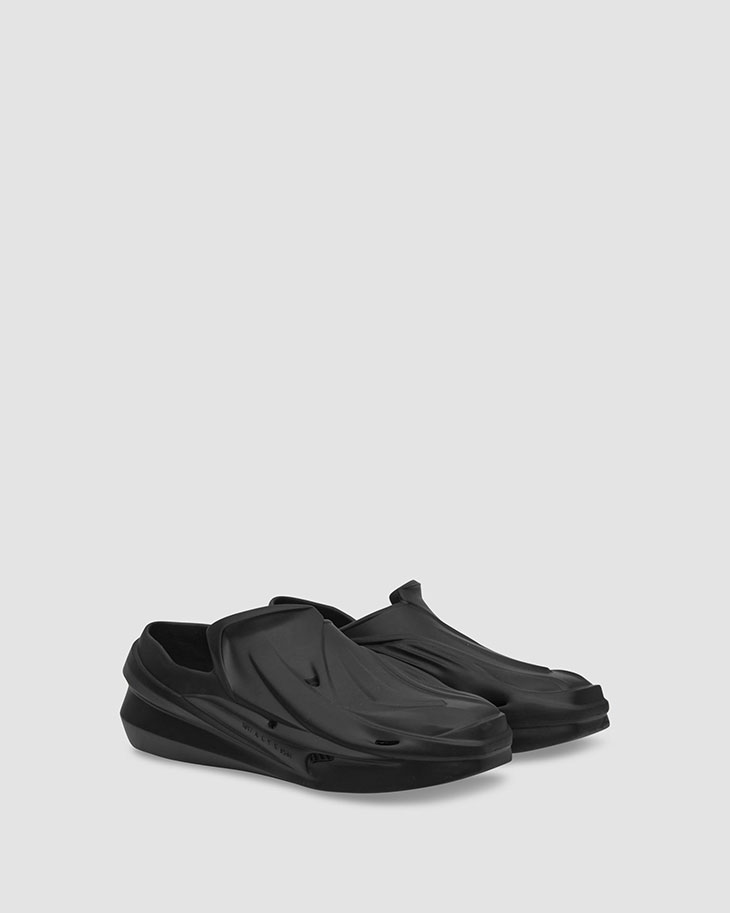 For the Spring Summer 2021 season, Matthew Williams has created a new technical shoe – the 'Mono Slip' silhouette, for the tech-focused brand 1017 ALYX 9SM. The shoe was first introduced in the Spring Summer 2021 collection in white and black, and is available for pre-order worldwide from March 15th.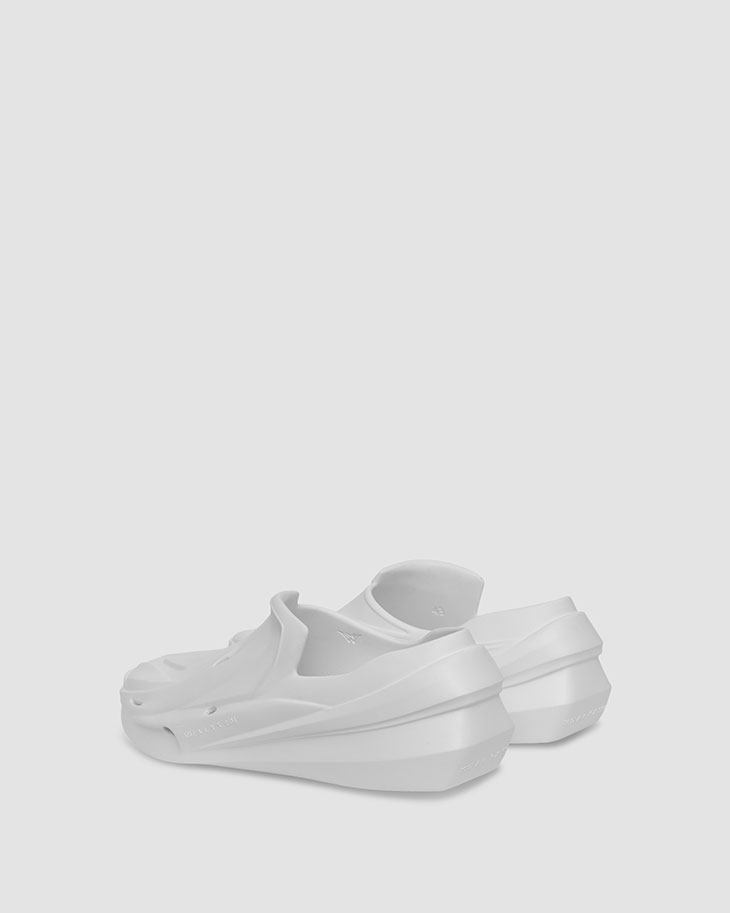 The Mono Slip is an extraordinary example of technical development featuring an intricately detailed design rendered in one singular piece of EVA foam. This seamless molded construction grants the wearer extreme comfort in a revolutionary form.
For FW21 the shoe has been developed in an expanded range of colors and treatments, including mirror silver and black gloss, as we continue to push the technical possibilities of this shoe.