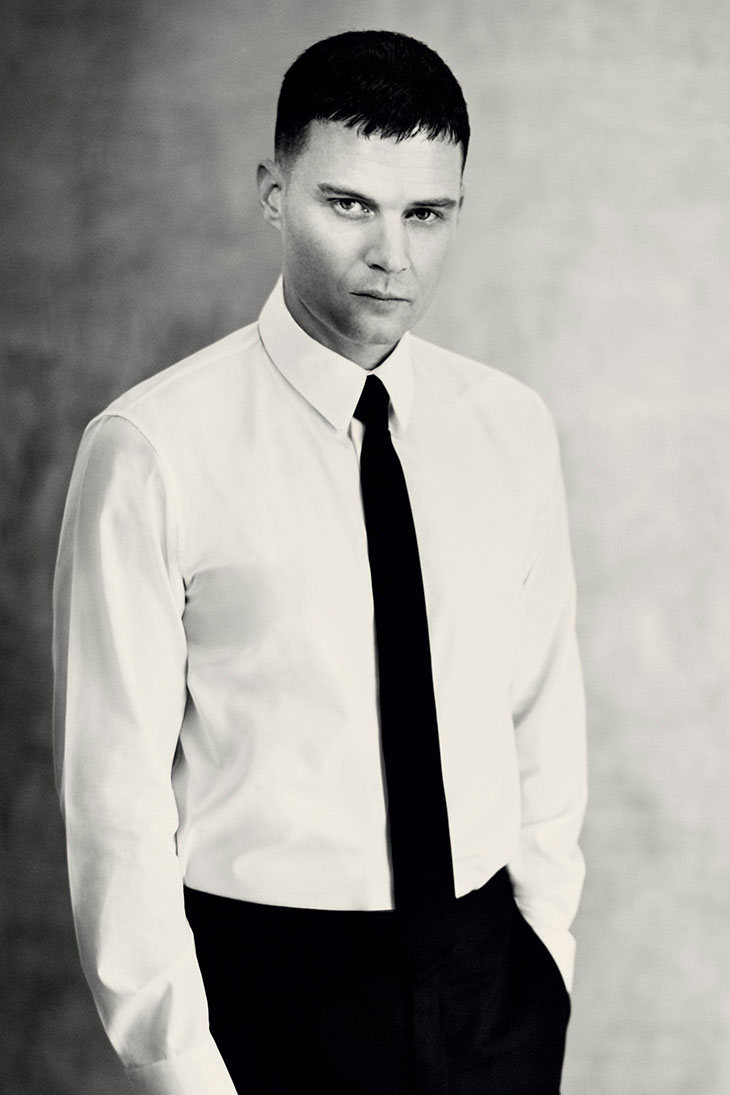 Raised in California, the 34-years old Matthew M. Williams has been working in and around fashion for more than a decade. The co-founder of 1017 ALYX 9SM, and creative director of Givenchy women's and men's collections, is well known for commitment to craftsmanship and attention to detail.
California youth and global urban subcultures, fused with his experience within the entertainment industry have informed Williams' unique insider perspective. His long standing fascination with street culture and ability to translate cultural undercurrents into high fashion had earned him a cult following among fashion figures and celebrities alike. Notable for his work as the creative director for Lady Gaga and collaborating with Kanye West, Williams has also collaborated with prominent influencers and brands such as Dior, Nike, Moncler Genius, Mackintosh and Bang & Olufsen. Despite having no formal fashion training, his work has become increasingly polished over the years, known for loose cuts and sharp details.
Read more after the jump: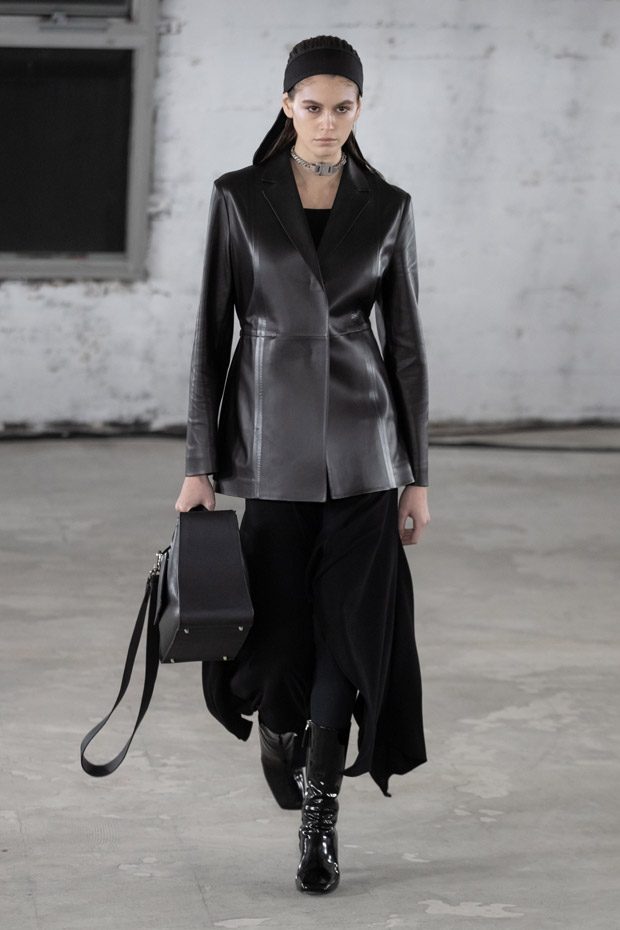 EARLY LIFE
Growing up, Williams had parents who worked in the medical field, and he, himself wanted to become an emergency room doctor. Born in Evanston, Illinois, when he was two years old his family moved to Pismo Beach, California, where he grew up. At 18, he discovered that fashion could be a real job during an internship with a soccer coach who also owned a clothing brand. Williams took one semester of art classes at the University of California but never pursued any formal fashion training.
The designer states that he didn't plan to make such an impact on street culture, but it is part of him, his childhood and adolescence. "I grew up in a seaside town in California in the 90s. Street culture was at the heart of children's lives from the age of 7. Rap was the most popular music, surfing and skateboarding had an important place in the lives of children, but also in the lives of their parents. So, you could say that it's part of my identity. I just come from there." – he said.
Despite being rejected from Parsons School of Design, Williams landed a job as a production manager and began to learn the business of running a clothing label. His interested in fashion grew through the clubbing scene in Los Angeles and soon after he had discovered costume design through working with music stylists.
WORKING WITH CELEBRITIES
Williams has worked with top talents from the worlds of art, music, photography and fashion throughout his decade-long career, shaping a refined aesthetic universe grounded in creative repurpose. In 2007, he designed a jacket with embedded LEDs for Kanye West's Grammy Awards performance with Daft Punk, and soon after the rapper asked him to join his team. Williams eventually moved from costume design to art directing videos and setting up the studio for West's first fashion brand, Pastelle, as well as his creative content company, DONDA. In 2012, they formed the art and DJing collective Been Trill together with Heron Preston, Virgil Abloh, and Justin Saunders.
From 2008 to 2010 he was the first artistic director of Lady Gaga's Haus of Gaga. Williams met Gaga in a sushi restaurant in LA, where they became best friends and dated on-off for a year in 2008. He created some of the much-noted costumes for the singer, including the music video for "Alejandro", the first Monster Ball Tour and "SUPREME x GAGA" collaboration.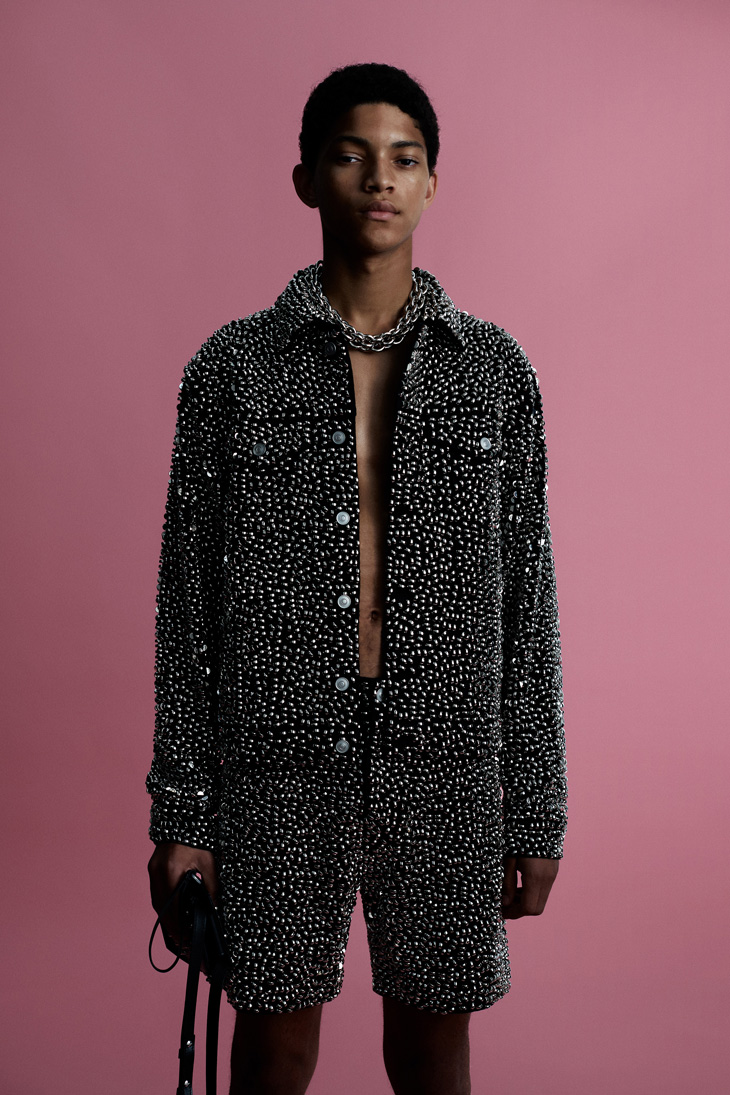 1017 ALYX 9SM
A keen interest in the creative process of fashion has led Williams towards extensive research and development into garment construction and greater fashion philosophy. For Fall-Winter 2015, the designer debuted a womenswear brand Alyx, now 1017 ALYX 9SM, named after his eldest daughter. Starting with women's ready-to-wear, accessories, and shoes, the brand has grown to include full men's and women's collections, as well as collaborations with Nike, Dior, Moncler, and Mackintosh.
The designer is committed to ethical and environmentally conscious fashion production. We create clothing and accessories that reflect the times and environment we live in, using materials and techniques that are both sustainable and of highest quality. – he says. Williams often says that 1017 ALYX 9SM is about evolution, not revolution. He believes that sustainability and superiority are a unified approach, while environmentalism is not elitist, but should be everyone's priority. By integrating recycled, reused and regenerated materials into every stage of the process, he seeks to generalise and normalise the ethical responsibility.
GIVENCHY by MATTHEW M. WILLIAMS
In June 2020, Matthew Williams succeeded Clare Waight Keller, as a new artistic director of Givenchy. Following Virgil Abloh's role at Louis Vuitton in 2018, this marks the second time a streetwear designer has taken the helm of a major luxury brand. On his appointment to Givenchy, Williams said in a statement, "The Maison's unique position and timeless aura make it an undeniable icon and I am looking forward to working together with its ateliers and teams, to move it into a new era based on modernity and inclusivity." The 34-year-old designer presented his first collection in Paris in October, bringing Givenchy to an edgier new era. He decided to present the collection via digital lookbook, shot against a simple white backdrop. You find the pieces of the puzzle for a collection, building it from symbols and signs, but never forgetting the reality of the person who will wear it and bring it to life. The women and men should be powerful and effortless, equal and joyful, a reflection of who they really are – only more so. – he said in a statement.
The brand also launched its very first celebrity-studded social media lookbook, marking the new era for French Maison. The campaign saw celebrities posing in Matthew Williams' first Givenchy collection, including Naomi Campbell, Kim Kardashian West, Kylie and Kendall Jenner, Bella Hadid, Alton Mason, stylist Lotta Volkova, Travis Scott, Playboi Carti, Skepta, Laura Dern, Liv Tyler, Julianne Moore, fellow designer Kim Jones, and many more.
View this post on Instagram
It takes a talent to thrive amid tumult that is fashion industry, but Matthew M. Williams seems completely dedicated to the task, as evident by the number of collections he produces a year. His inclusion of utilitarian influence, his work within the entertainment industry, and in-depth knowledge of technology, craftsmanship and fabrication inform his unique perspective of modern fashion.
Text by Katarina Djoric.