Paris based fashion designer Isabel Marant presented the latest looks prepared for the Fall Winter 2021 season with a fast-tracked runway video and lookbook. Isabel Marant Womenswear Fall Winter 2021 collection joined the Paris Fashion Week's now almost entirely digital schedule with a slew of top model names.
"The folk and libertarian spirit of the 60's driven by Jimmy Hendrix or Janis Joplin meets the techno impulse of the Gabber scene, a subculture that took the nineties by storm. Psychedelic multicolor floral patterns are layered with an electric blue iridescent vinyl fabric, while Texan boots are worn with oversized sportswear-inspired pieces, adorned with colored yokes. As a journey across genres and eras, this new collection celebrates craftsmanship and cultural heritage through the evocation of memories, narrated by guipure tops and dresses, shearling boleros and embellished belts. This contrast between raw materials and precious details gives the wardrobe its versatile character – from day to night, masculine and feminine together at the same time," shares Isabel Marant in-house press team.
The fast paced runway turned into a fashion film is work of Simon Cahn, who captured the video on the location in the outskirts of the French capital. Models are pacing the concrete catwalk to the beats of soundtrack crafted by Gabber Eleganza.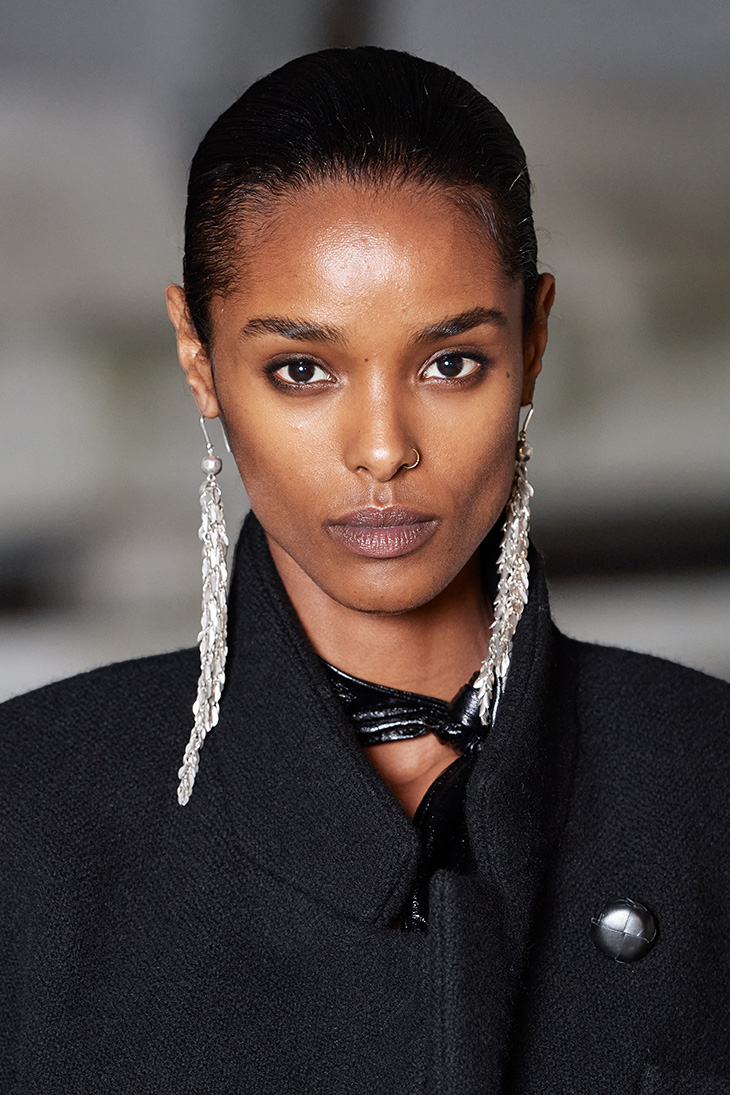 Isabel Marant Womenswear Fall Winter 2021 ready to wear collection embodies everything a fan of the label is longing for. The designer mixes in trends to come with her very own signature design lines.
Discover all the looks from the new collection in our gallery:
Models: Adut Akech, Mica Argañaraz, Loli Bahia, Malick Bodian, He Cong, Leon Dame, Anna Ewers, Freek Iven, Birgit Kos,
Klara Kristin, Rebecca Leigh, Malika Louback, Xu Meen, Blésnya Minher, Quinn Mora, Lola Nicon, Miriam Sánchez, Rianne Van Rompaey
Film by Simon Cahn
Hair Style and Make up: Damien Boissinot, Petros Petrohilos
Music Gabber Eleganza
Details look of the Isabel Marant Fall Winter 2021 collection – from closer looks of the model makeup and hair style to detailed looks of the garments – see it all in our gallery: