Working in an industry you don't love just because it's the smart, safe choice? It doesn't have to be that way. You can be responsible while following your dreams. If you gave up on the idea of working in fashion because the intense competition made it seem like an impractical choice, you aren't too late to make a change. Sure, the market for designers may be small, but odds are, you can use the skills you have now to transition into a career in fashion.
Careers to Consider
Are you currently working in an analytical position? Do you know your way around a spreadsheet? If so, there are plenty of options available. The fashion industry needs people to conduct market research, manage inventory, forecast trends, and more. Diving into the numbers behind the fashion industry gives you a whole new appreciation for the business, and you will be well-compensated for your work.
Working in consumer goods, logistics, or a similar field? You may be a great fit for a career as a purchasing agent, buyer, or merchandiser. The job often offers plenty of travel and the ability to visit not only the glamourous fashion shows but the behind-the-scenes manufacturing plants where the items are made. These are just a few of the options available for those interested in working in fashion. The industry is a business like any other, and needs human resource staff, IT specialists, and marketing managers.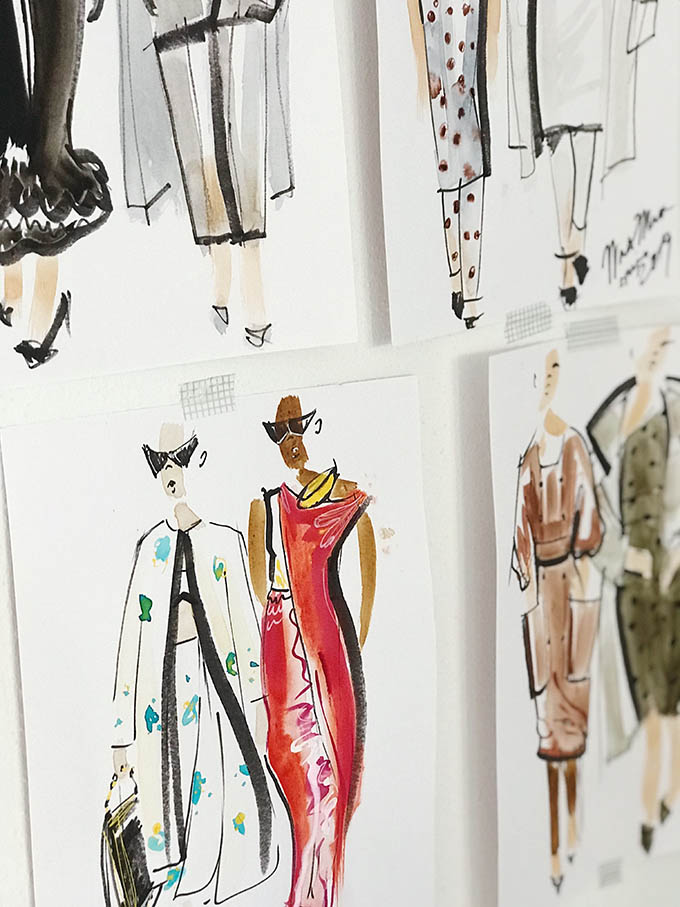 Preparing for the Transition
When making the transition into a new field or industry, you may have to take a step back before moving forward. You should have no trouble regaining lost ground once you find your footing but prepare for a pay cut before making the switch. One way to ensure your finances are on solid ground is to get rid of any credit card debt you may have. Looking into low interest personal loans are a smart way to clear out debt that may be driving up your monthly expenses and damaging your credit score.
Selling Yourself
How to convince hiring managers you have what it takes to work in fashion? There are a few skills that fashion industry professionals look for. Matching your skills to these qualifications helps you stand out. Prepare a short pitch that shows ways you have used these skills in your current workplace. Attention to detail is important when working in the fashion industry. The atmosphere is often rushed, and you undoubtedly have multiple projects and deadlines to juggle. No matter how short you are on time, go over your work and check for errors.
Because of the various projects and deadlines fashion companies typically face, strong time management skills are important as well. The ability to prioritize your responsibilities without letting anything get left behind is an important and hard to find skill. Use your business knowledge to sell yourself as a strong candidate for the job. Don't downplay these skills. In an industry that is full of fine and liberal arts majors, take advantage of your business acumen to convince the hiring team you are a good fit.